Dear Friends,
Hello! Thank you for subscribing to my E-newsletter. I am honored to serve the 23rd Senate District and look forward to working with you toward building a better future for Pennsylvania!
This E-newsletter serves to keep you updated on what is happening throughout Bradford, Lycoming, Sullivan, Tioga and Union counties and what I am doing as your state senator in Harrisburg. I hope that you will find this E-newsletter helpful, and if you have any questions or concerns, please feel free to contact me.
Gene Yaw
State Senator
www.SenatorGeneYaw.com

On the Horizon…
The Lycoming County Fair continues this week! Rides for all ages, carnival food, games, and events. Schedule, ticketing, and more information HERE.
PennDOT District 3 projects continue on Route 15 in Lycoming and Tioga Counties. More information HERE.
The Williamsport Vet Center, located at 49 East 4th Street, Suite 104, will hold an open house on July 27 from 3p.m. to 6p.m. This event is open to all Service Members, Veterans, and their families and will include food and refreshments. Call 570-327-5281 to RSVP.
PennDOT will again sponsor a Winter Maintenance Program (WMP). This program runs from September through April to supplement the permanent workforce. Interested candidates must apply online by Friday, July 21st.
Out and About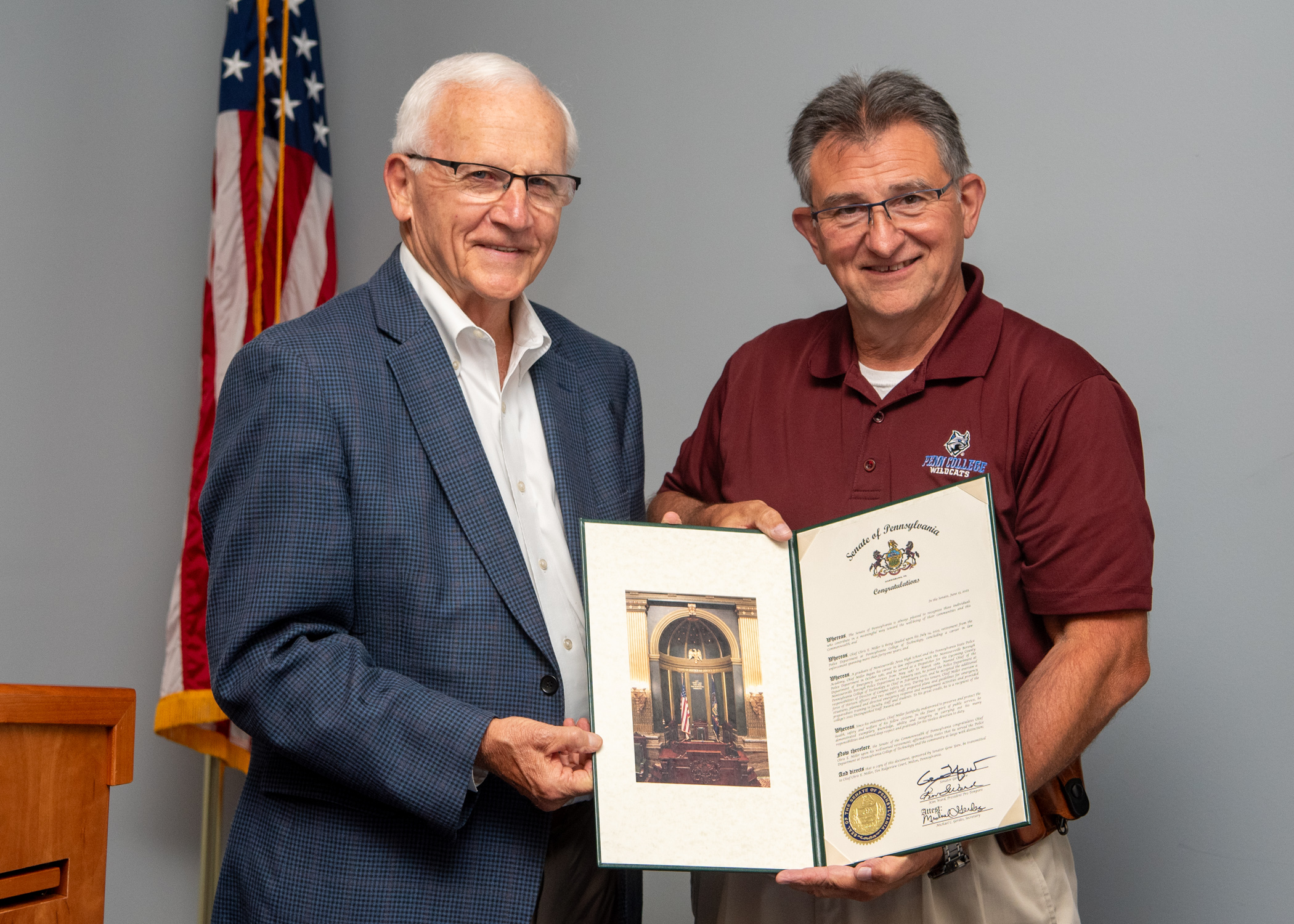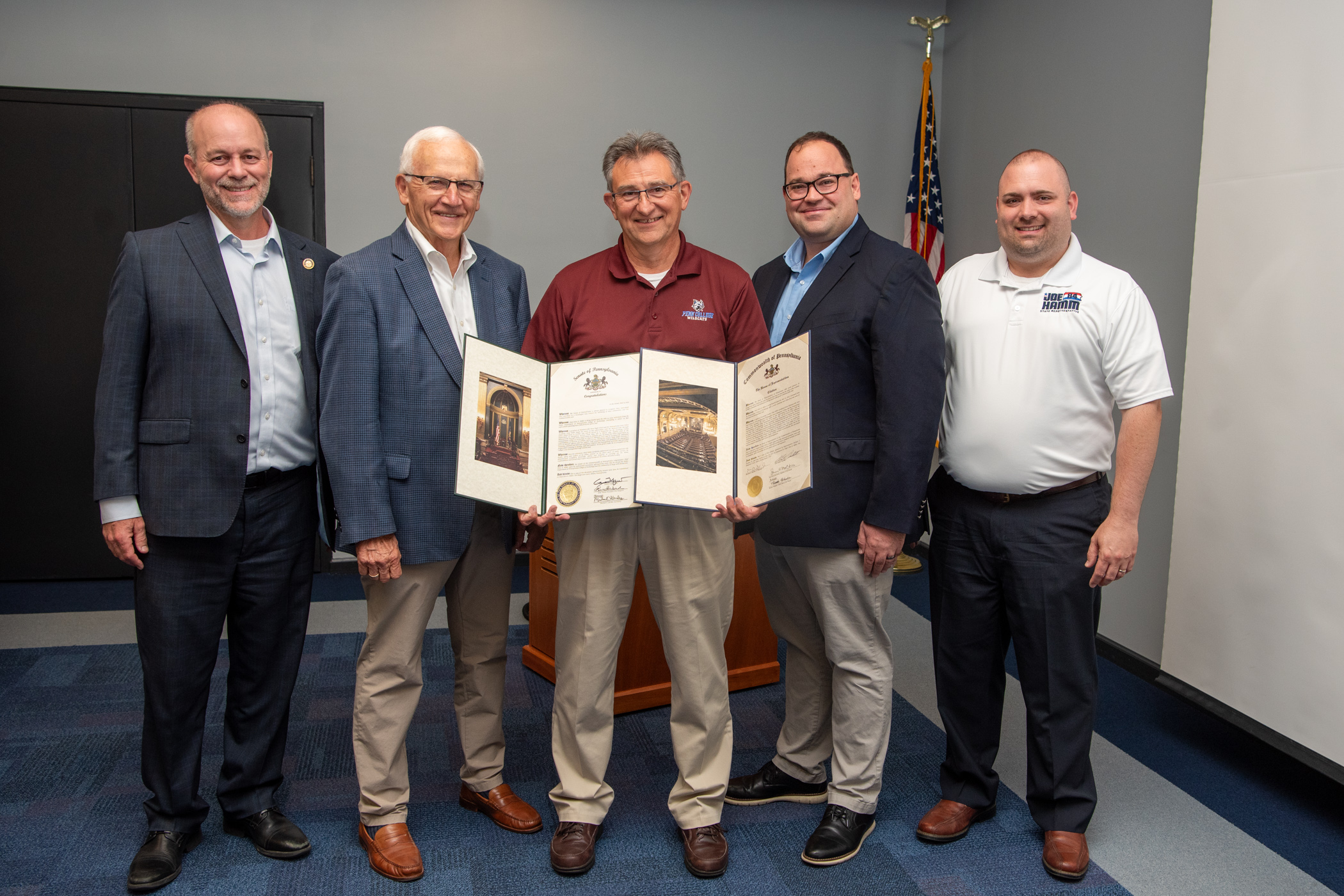 Pictured L to R – Rep. Jamie Flick (R-83), Senator Gene Yaw (R-23), Chief Chris Miller, Rep. Michael Stender (R-108), Rep. Joe Hamm (R-84)
Last week, I had the pleasure of joining local officials and the Pennsylvania College of Technology (PCT) to recognize outgoing Chief of Police and Director of Campus Safety and Security, Chris Miller, on his retirement from PCT after 21 years of dedicated service.
Chief Miller has been an institution at PCT for many years. His dedication to the safety and security of the college, its faculty, and its students is unmatched, and he will be greatly missed. I commend Chief Miller on his many contributions to PCT and wish him well in his next chapter.
Congratulations!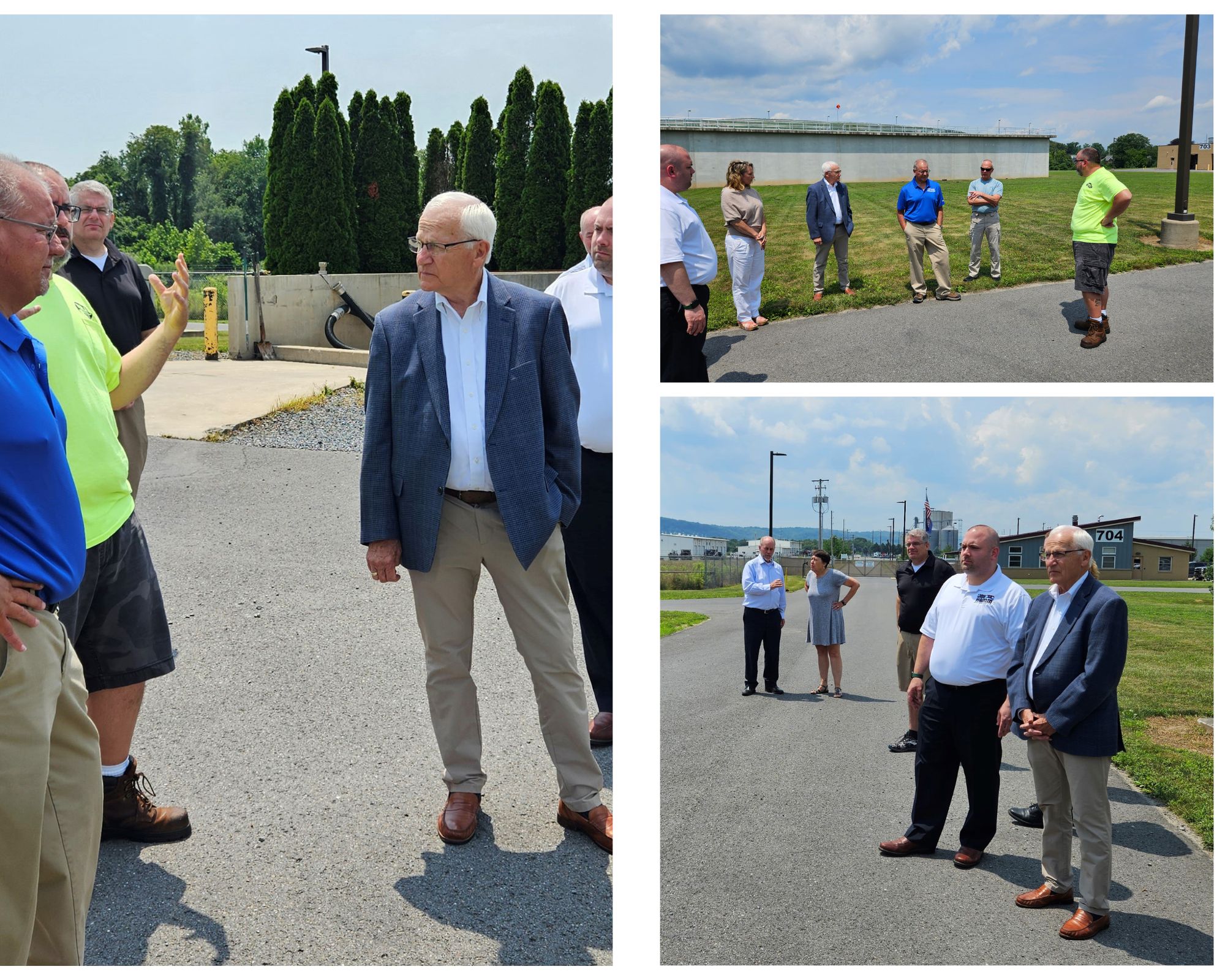 On Wednesday, I joined Rep. Joe Hamm and Rep. Jamie Flick for a tour of West Branch Regional Authority (WBRA).
Created in July of 2010, WBRA provides high-quality, cost-effective drinking water and sanitary sewer services in a sustainable manner for the Muncy and Montgomery communities in Lycoming County.
We had a great discussion with WBRA staff and board members. Thank you for having us!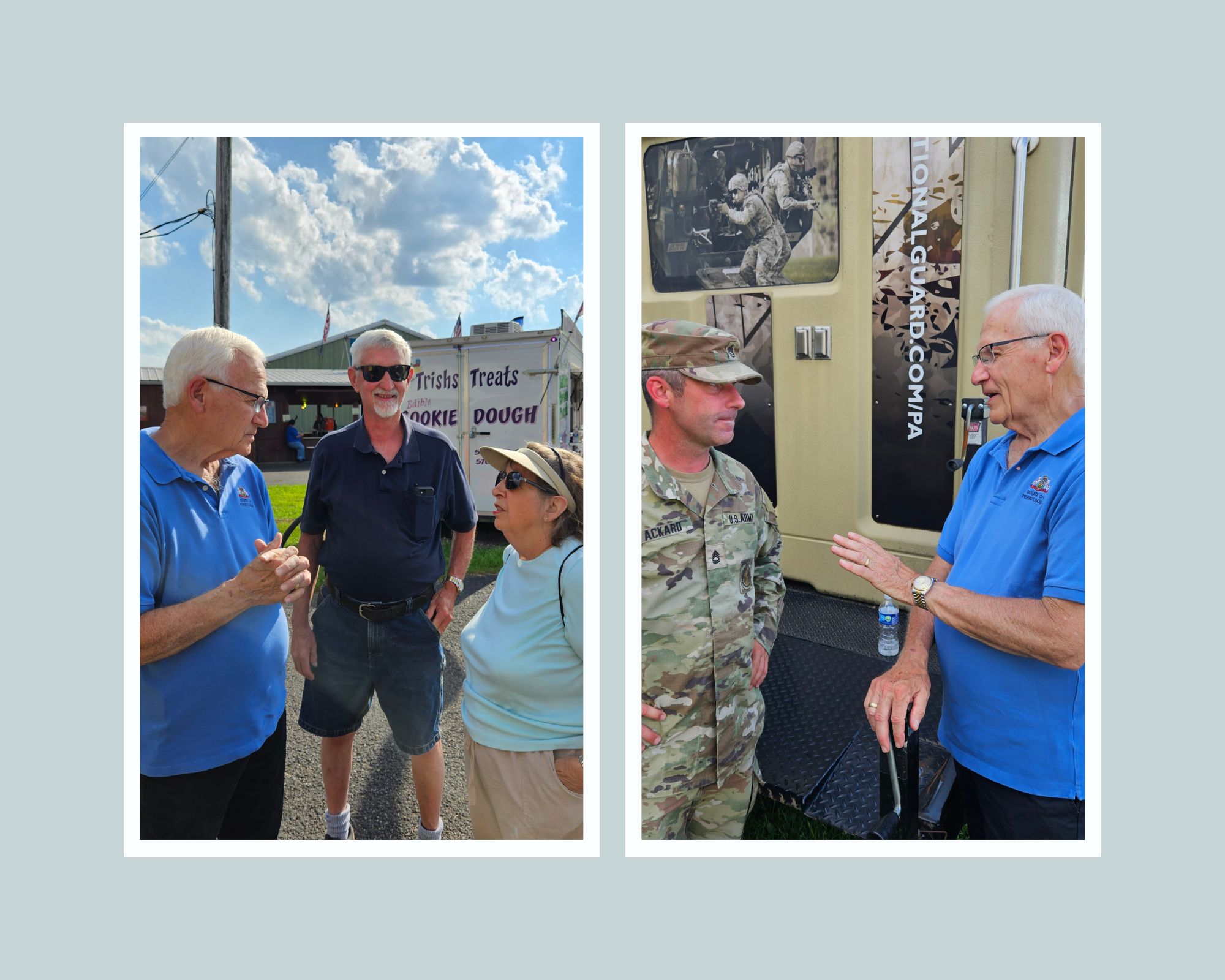 This week, I dropped by the Lycoming County Fair!
This annual event is held in mid-July in Hughesville. Located in the borough, the fair originated in 1870 and continues its traditions of promoting agriculture in Lycoming County.
More Chances to Recycle in Union County
Union County residents who missed last week's recycling event have more chances!
Lycoming County Resource Management Services will allow residents to drop off their TVs and computers for free between 7a.m. and 4:30p.m. Monday through Friday, and 7a.m. to noon on Saturdays. The drop-off is located at 447 Alexander Drive, Montgomery.
Residents will also be able to drop off goods such as air conditioners or dehumidifiers for a $20 fee.
This opportunity is open year-round for all Union County residents. Users are responsible for unloading their own vehicles. Driver licenses and vehicle registration must be provided at the weigh station.
Pine Creek Rail Trail-Whitetail Access Recreational Parking Closure
Tiadaghton State Forest has a planned closure of the Whitetail Access and Recreational Parking Area of the Pine Creek Rail Trail beginning at 7 a.m. on Monday, July 17, lasting up to March 2024 for a construction and renovation project. The area will be reopened after the completion of the project.
The driveway from PA-44 into the parking area, the parking area in its entirety, as well as both ramps joining the parking area to the Pine Creek Rail Trail will be closed. There will be no access to the trail at this site. However, the Pine Creek Rail Trail itself will remain open through this area.
Pine Creek Rail Trail users who typically use this parking area and access should redirect to the southern terminus at the Jersey Shore Trailhead on Railroad Street, or to the Waterville Recreational Parking Area along Pine Creek in Waterville.
Please contact the Tiadaghton Resource Management Center (10 Lower Pine Bottom Road Waterville, PA 17776) at (570) 753-5409 with any questions.
Expanding the Property Tax/Rent Rebate Program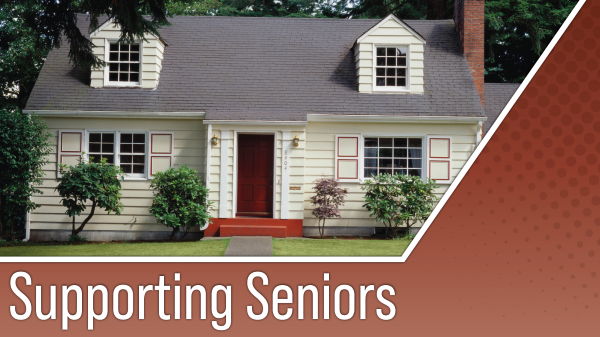 In an effort to provide more financial relief for low-income seniors, the Senate passed legislation to increase the income eligibility and amount of rebates for the Property Tax/Rent Rebate Program. I'm very pleased this bipartisan bill will put money back in the pockets of those who need it most.
The rebate program benefits eligible Pennsylvanians age 65 and older; widows and widowers age 50 and older; and people with disabilities age 18 and older. House Bill 1100 will expand this program to help homeowners and renters with household income of up to $45,000. Previously, the income limit was $35,000 a year for homeowners and $15,000 annually for renters, and half of Social Security income is excluded.
In addition, as part of the legislation, the household income limit is required to be adjusted each July equal to a percentage change in the Consumer Price Index (CPI), with any changes rounded to the nearest $10. If the CPI declines, the income limits will remain unchanged.
House Bill 1100 is currently awaiting Governor Shapiro's signature. These new income guidelines, if signed into law, will take effect for applications submitted during 2024.
Pennsylvania to Receive More Than $1 Billion to Close Digital Divide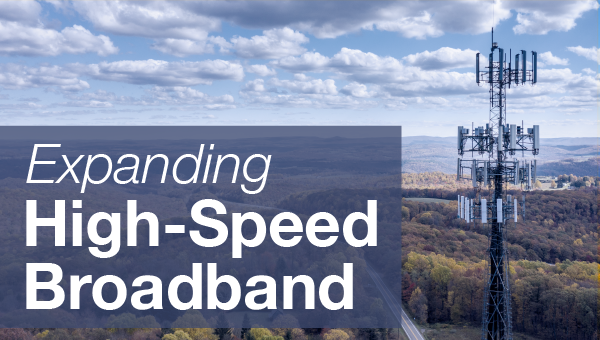 Pennsylvania is set to receive $1.16 billion in federal funding to increase access to high-speed internet connectivity for individuals, businesses, schools and hospitals.
Thanks to everyone who submitted information to challenge the Federal Communications Commission's map that indicates areas with and without high-speed internet connectivity, Pennsylvania had the third highest number of successful challenges in the country.
While funding was predicated on the map released by the FCC, residents may still view and challenge the map should the information be incorrect. Residents can view the statewide broadband map and learn more about challenging any location in Pennsylvania here.
Beware of Student Loan Scam Robocalls and Robotexts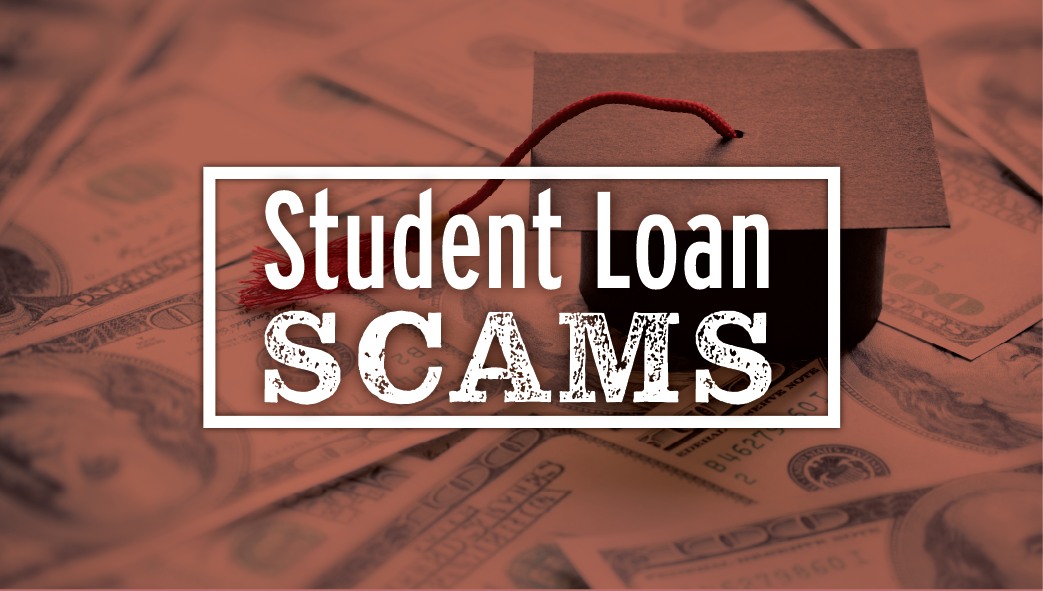 Following the Supreme Court decision regarding the U.S. Department of Education's student loan forgiveness program, scammers are likely to attempt to use the program to make their misleading robocalls and robotexts seem more legitimate.
Common scams pretend to be from the "student loan forgiveness center" or from a state "forgiveness center." Other messages reference a "settlement" with the U.S. Department of Education that entitles the recipient to "fully discharge" their student loan obligations. Incoming communications may also fraudulently reflect seemingly legitimate caller ID information to convince consumers to respond.
Learn more, including how to spot a scam and what to do if you are a target, here.
Purple Star School Program Supports Military-Connected Children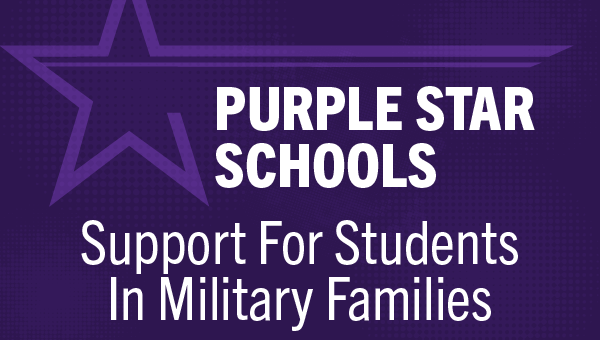 Thanks to legislation sponsored by Senate Republicans, the Pennsylvania Department of Education (PDE) launched the Purple Star School Program.
The program encourages schools to support the children of service members on active duty and in the National Guard and Reserves as they transition to a new school due to a parent's change in duty station. Public and non-public schools can receive the Purple Star Award from PDE if they demonstrate their commitment to students and families connected to our nation's military.
Pennsylvania now joins 37 other states that offer this designation. Schools can learn more and apply for the Purple Star School designation here.