Dear Friends,
Hello! Thank you for subscribing to my E-newsletter. I am honored to serve the 23rd Senate District and look forward to working with you toward building a better future for Pennsylvania!
This E-newsletter serves to keep you updated on what is happening throughout Bradford, Lycoming, Sullivan, Tioga and Union counties and what I am doing as your state senator in Harrisburg. I hope that you will find this E-newsletter helpful, and if you have any questions or concerns, please feel free to contact me.
Gene Yaw
State Senator
www.SenatorGeneYaw.com

2023-24 State Budget Update
Read more HERE.
On the Horizon…
Develop Tioga recently announced "Leadership Tioga County" (LTC) to connect and engage current and emerging leaders in Tioga County. Registrations now being accepted for 2023-24. Applications due September 1st!
Two local county fairs begin this week! Enjoy rides, games, live performances, fair food and much more at the 98th annual Union County West End Fair and the 57th annual Tioga County Fair.
A PennDOT Job Fair will be held in Bradford County on August 17th from 4:00 p.m. to 7:00 p.m. at the Bradford County Maintenance Office, 340 York Avenue, Towanda, PA. More information and current vacancies HERE.
The T-Mobile Hometown Grants Program is providing grants of up to $50,000 to fund shovel-ready community projects to build, rebuild, or refresh spaces that help foster local connections in small towns. Learn more and submit a proposal HERE.
Out and About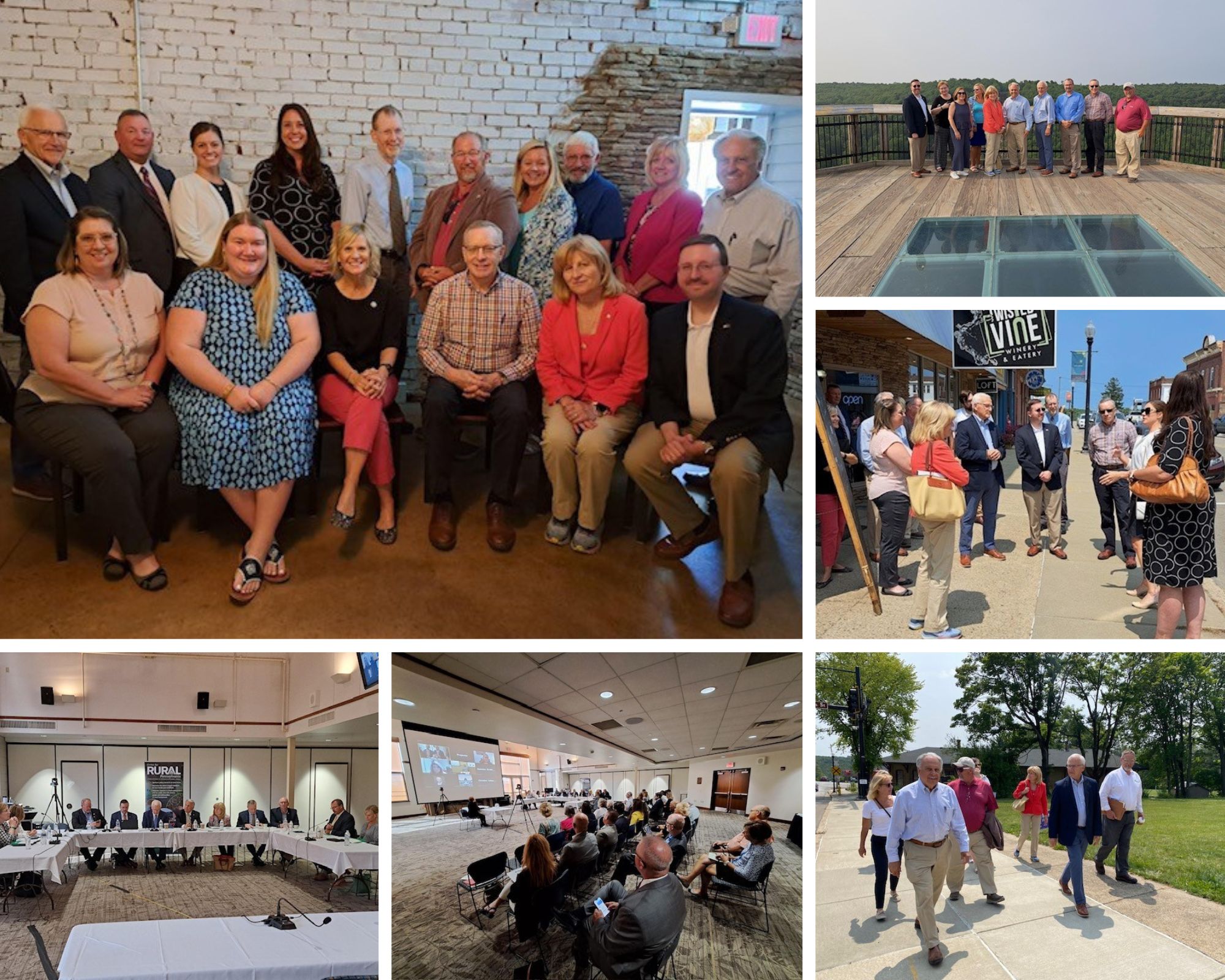 Photo Credit: Center for Rural Pennsylvania
Last week, the Center for Rural Pennsylvania Board of Directors, which I chair, spent a busy few days in McKean County!
The Board met for its summer meeting in Kane, took a walking tour through town and visited the new Six&Kane building. Located in a historic building, Six&Kane was recently renovated to be a "passive house." It's part of a sustainable energy movement to make buildings airtight to reduce their energy needs for heating and cooling. The Six&Kane project is the first commercial passive house retrofit of a building over 15,000 square feet in the United States!
The meeting and tour were followed by a trip to Kinzua Bridge State Park. The 339-acre park is the home of the reinvented Kinzua Viaduct. The Viaduct, once the longest and tallest railroad structure in the world at 2,053 feet long and 301 feet high, was partially destroyed by a tornado during 2003.
The trip ended at the University of Pittsburgh at Bradford for a public hearing on rural hospital and healthcare sustainability and explore the difficulties facing rural hospitals and health systems, with a particular focus on financial sustainability. The hearing featured valuable testimony from statewide health organization representatives, hospital and health center executives, and public health experts.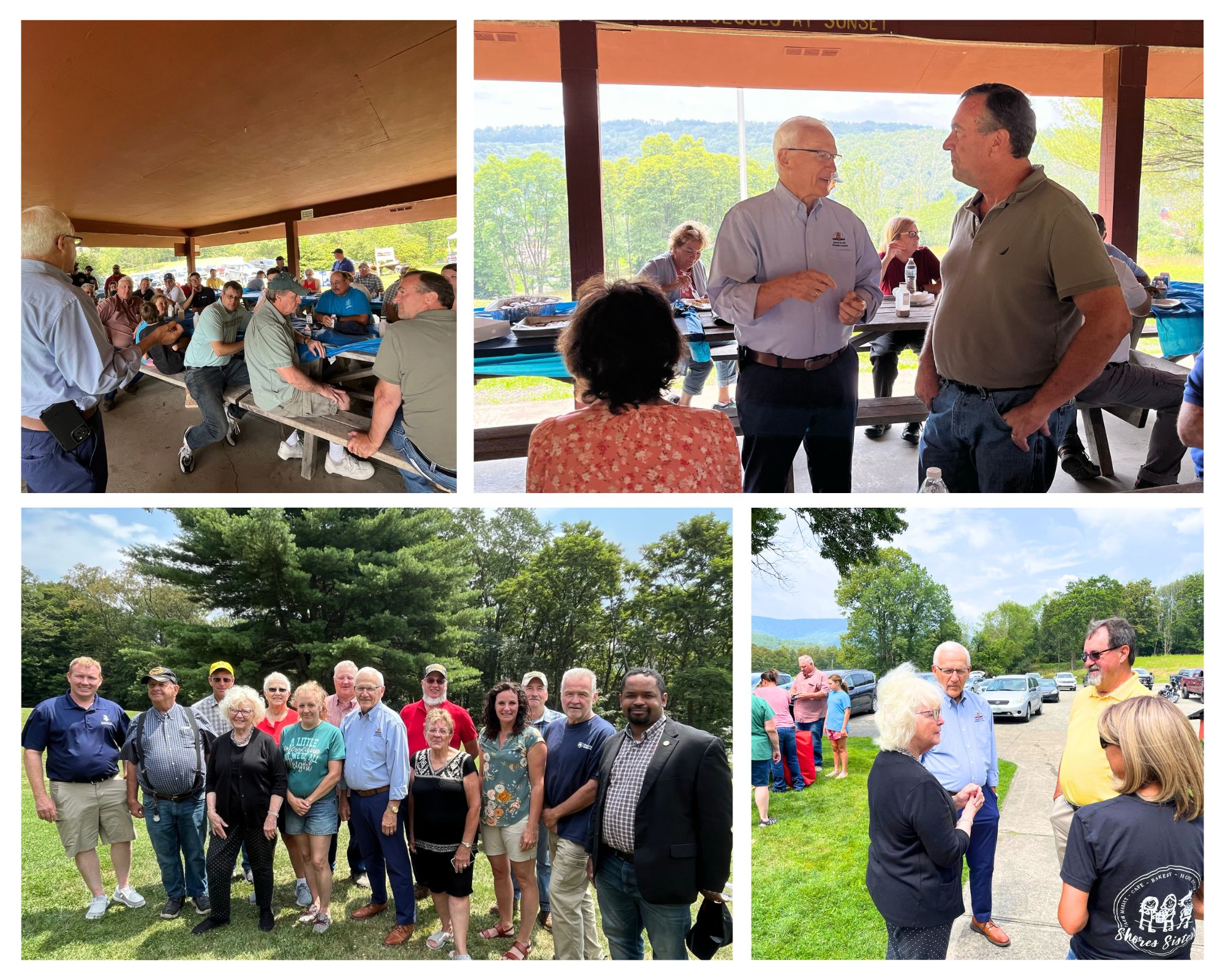 I had a great afternoon with the Bradford/Sullivan County PA Farm Bureau at their summer picnic!
It was great to connect with so many community leaders and farmers from across our region.
Thank you for having me!
Photo Credit: Pennsylvania College of Technology
August Pennsylvania College of Technology graduates savored the moment of their accomplishments during this weekend's commencement.
This year's student speaker was Kathryn Plankenhorn, a Physician's Assistant who will be working for UPMC in Williamsport.
Congratulations, grads!
Partnering to Improve Public Safety
Seneca Resources recently wrapped up several significant road improvement projects in Middlebury Township, Tioga County. Planning and coordination for the projects began in early 2021 and involved working with PennDOT and local governments to identify and address their infrastructure concerns.
The projects included structural, environmental, and safety improvements along 8 miles of Cummings Creek Road/SR 4027 (in partnership with PennDOT) and more than three miles of township roads. In addition, crews replaced two bridges to address stormwater management, enhance and protect local waterways, and improve public safety.
Share Your Opinion about Broadband in Pennsylvania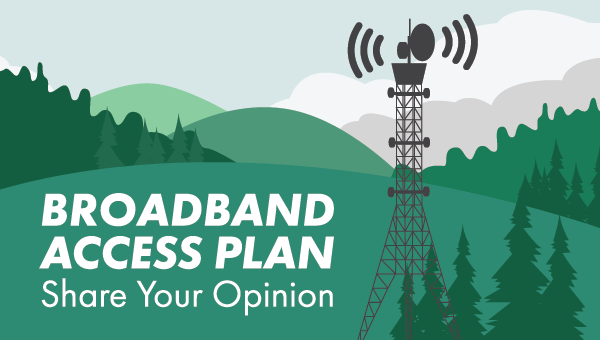 Rather than a luxury, high-speed internet is a necessity to participate in today's economy. Access to high-speed internet helps to ensure public safety, benefits employers and Pennsylvania's workforce, and provides an equal opportunity for students.
Pennsylvania has been awarded $1.16 billion in federal funding to expand internet access across the commonwealth. Community members – including residents, businesses and organizations – are invited to comment on the draft five-year implementation plan via an online survey available through Aug. 8.
Report Abuse of Adults Living with a Disability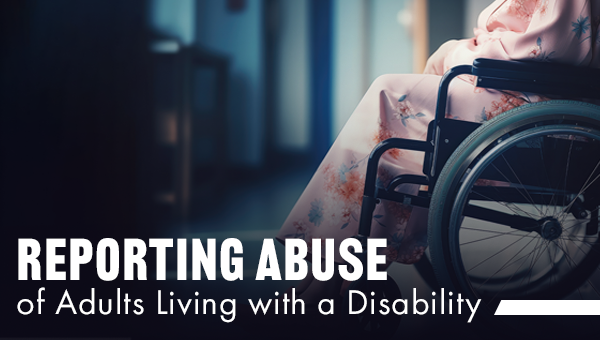 Sadly, adults living with a disability are more likely to face abuse, neglect, exploitation and abandonment.
Common signs of abuse include bruises or broken bones, weight loss, memory loss, personality changes, social isolation and changes in banking habits.
If you suspect abuse, report it by calling the Protective Services Hotline at 1-800-490-8505. A report can be made on behalf of the adult whether they live in their home or in a care facility such as a nursing facility, group home or hospital. Reporters can remain anonymous and have legal protection from retaliation, discrimination, and civil and criminal prosecution.
Recognizing National Farmers Market Week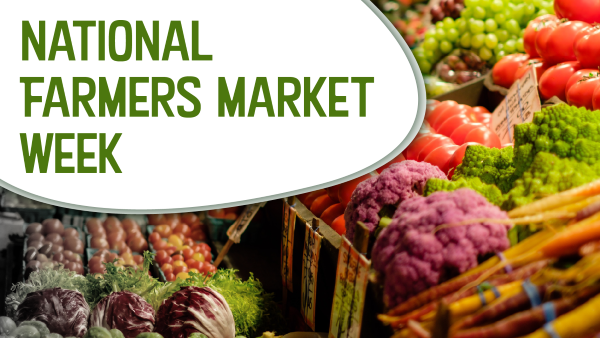 Aug. 6-12 is National Farmers Market Week, and there are so many places to celebrate in Pennsylvania. With agriculture as the state's top industry, farmers markets can be found all across the commonwealth.
Farmers markets offer more than the freshest produce. You can also find delicious baked goods, cheeses and craft coffees. Some even offer how-to classes and the opportunity to pick your own produce.
Find a farmers market to enjoy here.
Free Tool to Relate Military Experience to Civilian Job Requirements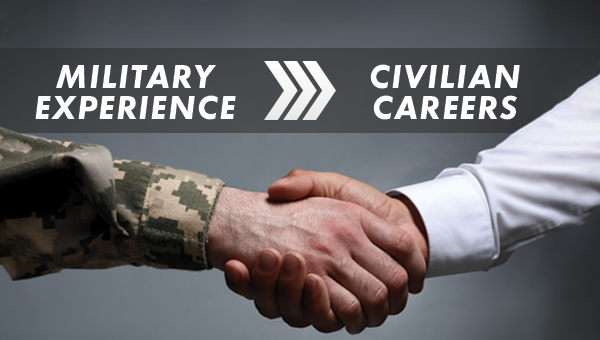 The Department of State has an innovative tool to help veterans and service members translate their military experience into civilian career opportunities. The military occupational crosswalk is a series of charts for each occupation licensed by the department that compare licensing requirements with typical duties, training, qualifications and related credentials with military occupations.
Created after Act 35 of 2022 received unanimous support from the General Assembly, the crosswalk defines a military applicant as a service member, veteran or military spouse; provides initial licensure fee waivers for military spouses who must relocate because of a service member's military orders; allows service members to reactivate an expired professional or occupational license without penalty if the reactivation coincides with a deployment and is completed within one month of returning from the deployment; and more.
Read more here about professional and occupational licensing in the commonwealth.
Submit or Search for a Veteran Job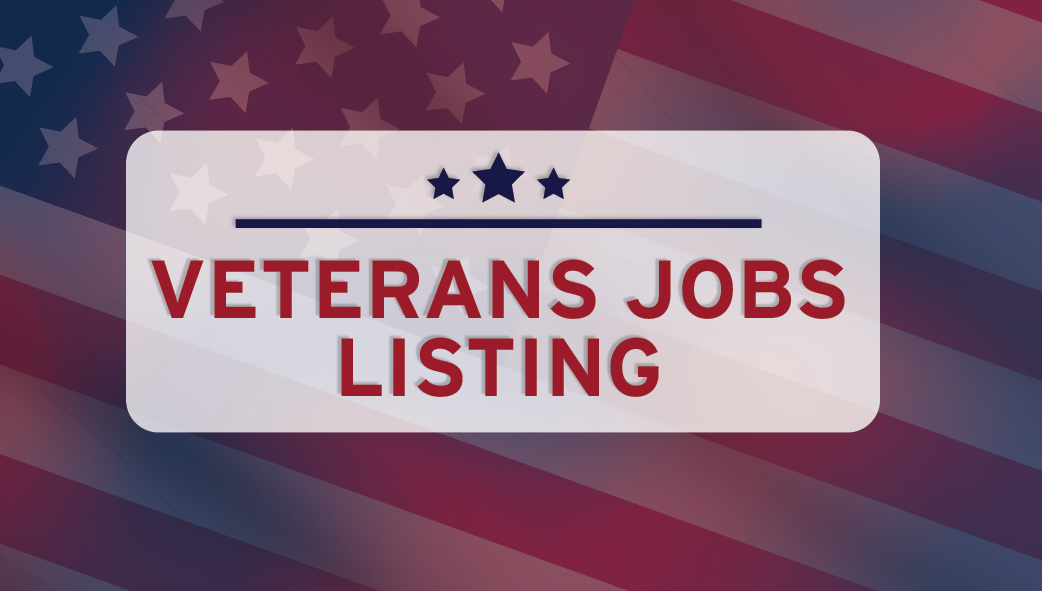 The Department of Military and Veterans Affairs offers a job listing as a service to individuals and organizations to promote their veteran and military-oriented events being held in Pennsylvania. It is a comprehensive resource for the state's more than 700,000 veterans as they consider new employment opportunities.
Submit a job or view the current listings – which include roles for nurses, police officers, recovery specialists and more – here.
Improved Dashboard Better Tracks PA Homeowner Assistance Fund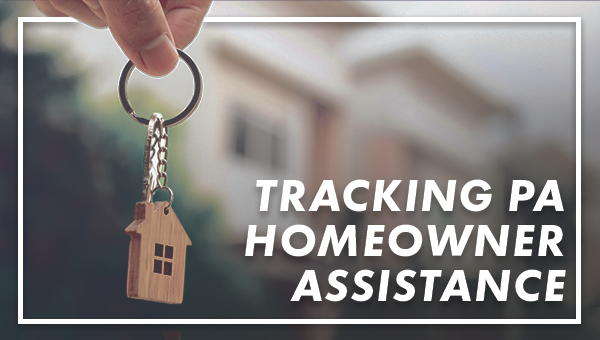 The Pennsylvania Housing Finance Agency (PHFA) launched an updated program dashboard to track the status of the Pennsylvania Homeowner Assistance Fund, a pandemic-relief program that provides financial assistance to qualified homeowners for mortgage and housing-related expenses.
The new dashboard, which will be updated at least monthly, includes:
Total funds disbursed to Pennsylvania households
Total funds remaining for assistance to Pennsylvania homeowners
Total households that submitted applications
Total number of households that received assistance to date
A map identifying the amount of funds disbursed by Pennsylvania county
The initial dashboard presents the data in a static image format, but in the coming weeks, PHFA will introduce additional interactive capabilities including the ability to see more detailed information by county and details by the various assistance types. The changes will provide increased accountability and transparency in the program's operations.