Dear Friends,
Hello! Thank you for subscribing to my E-newsletter. I am honored to serve the 23rd Senate District and look forward to working with you toward building a better future for Pennsylvania!
This E-newsletter serves to keep you updated on what is happening throughout Bradford, Lycoming, Sullivan, Tioga and Union counties and what I am doing as your state senator in Harrisburg. I hope that you will find this E-newsletter helpful, and if you have any questions or concerns, please feel free to contact me.
Gene Yaw
State Senator
www.SenatorGeneYaw.com

"Ability is what you're capable of doing. Motivation determines what you do. Attitude determines how well you do it."
-Lou Holtz
Save the Date!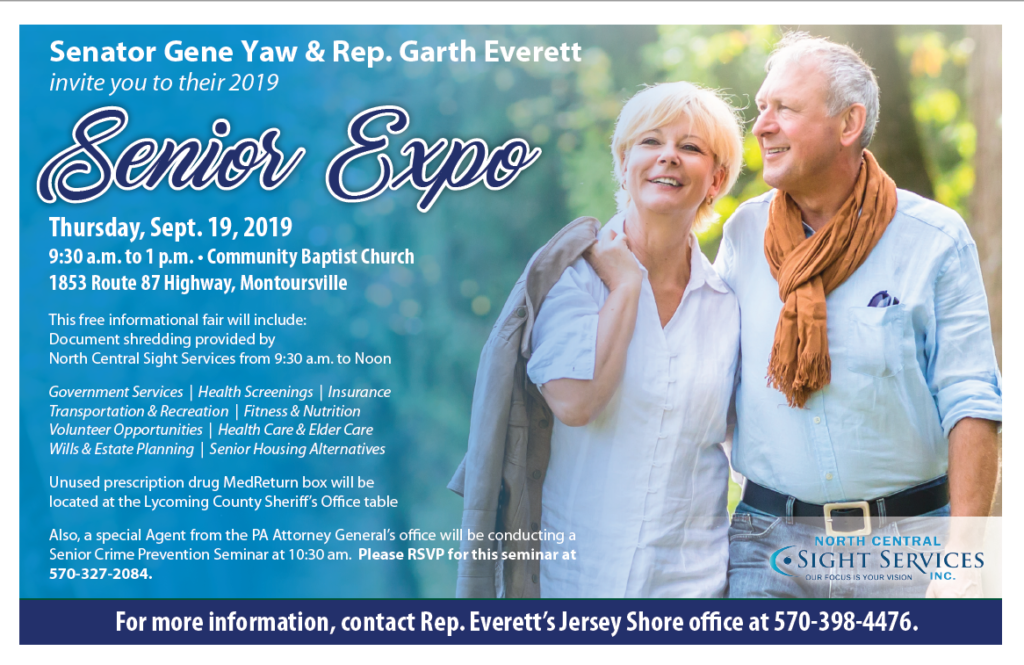 Rep. Garth Everett and I are again hosting our annual Senior Citizen Expo! This year, the event has been scheduled for Thursday, September 19, 2019, beginning at 9:30AM at the Community Baptist Church, 1853 Route 87 Highway, Montoursville.
Area seniors, their family members and caregivers are invited to attend this FREE event.
The expo will feature dozens of vendors sharing information about health care, insurance, nutrition and exercise, financial planning, government services and more. Health screenings will also be offered.
This is a great opportunity for senior citizens and those who care for them to find a lot of helpful information about programs and services to benefit them in one convenient location.
Growing with PA Farm Bureau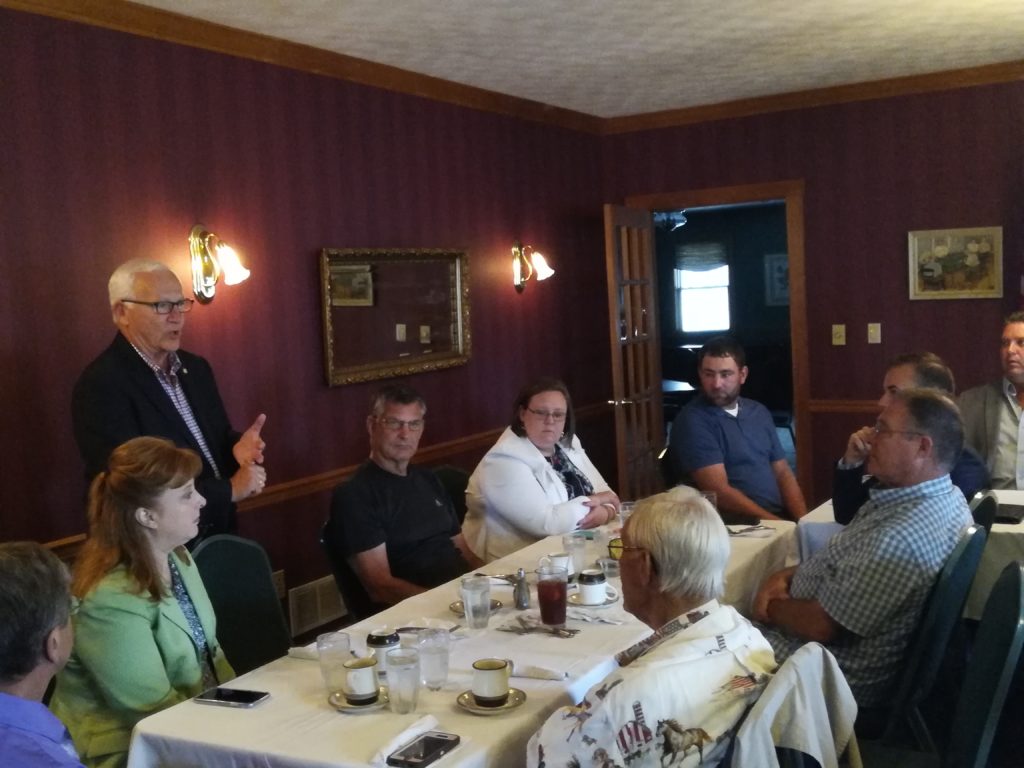 On Thursday, August 8th, I spoke with local members of Pennsylvania Farm Bureau in Union County and provided a legislative update on what is happening in Harrisburg.
As Chairman of the Senate Environmental Resources and Energy Committee, many of the issues I am currently involved in deal with improving water quality in Pennsylvania. During the discussion, I highlighted Pennsylvania's ongoing efforts to improve the waters leading into the Chesapeake Bay, and discussed Municipal Separate Storm Sewer System (MS4) mandates and stream restoration efforts. Legislation I sponsored establishing a county-wide stream cleaning and stream maintenance program, Senate Bill 679, is currently in Committee and will likely see action this Fall.
TUNE IN: August Television Program Showcases Barefoot Flooring and Barefoot Pellet Companies in Troy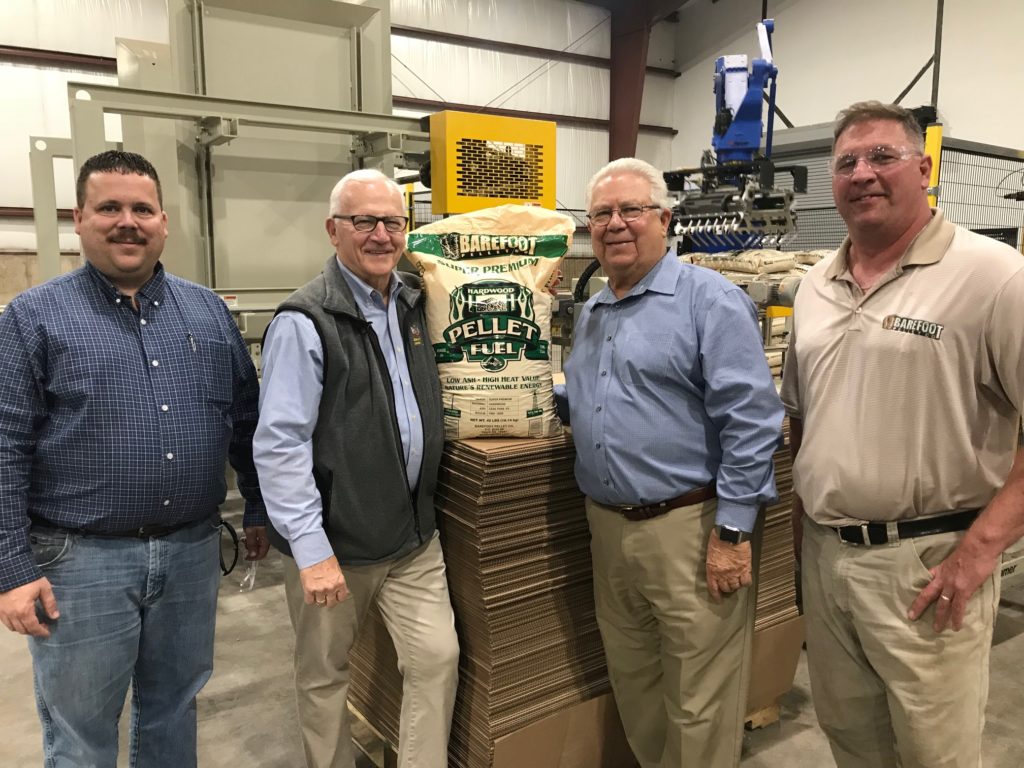 L to R: Scott Cummings, President, Cummings Lumber Co.; Sen. Gene Yaw; Roy Cummings Jr. and Mike Davison, Plant Manager at Barefoot Pellet Co.
This month, "A Conversation with Senator Gene Yaw (R-23)" tours Barefoot Brand Hardwood Flooring and Barefoot Pellet companies, headquartered in Troy, Bradford County, Pennsylvania.
Located in the scenic Endless Mountains, both companies manufacture some of the highest quality hardwood flooring and wood pellets in the industry. Both Barefoot Flooring and Barefoot Pellet companies bring high-quality jobs to Bradford County, and create substantial economic benefits for our region. It was very rewarding to visit these local businesses and see their operations in action.
My television report will air on: Blue Ridge Communications/Mansfield – Channel 13; Service Electric Cablevision – SECV Productions – Channel 8; Time Warner, Sayre; Adams Cable Service, Channel 7; Comcast/Williamsport – Click On Demand/Get Local/Local Government/State Senate/A Conversation with Senator Gene Yaw. Please check local listings for air times.
UPDATE: Fire Company, EMS Grant Opportunity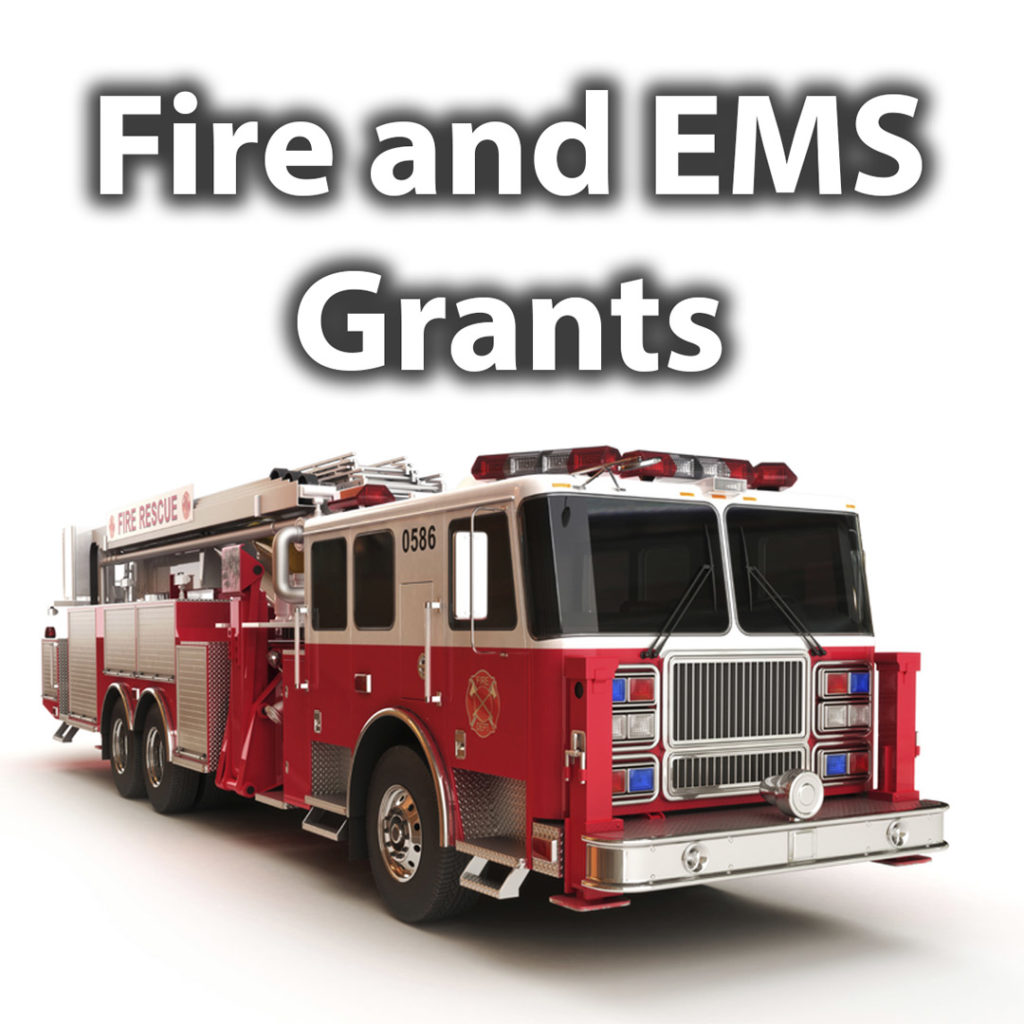 In last week's E-Newsletter, I mentioned that volunteer fire companies and emergency service providers across Bradford, Lycoming, Sullivan, Susquehanna and Union counties would soon be able to apply for funding through the State Fire Commissioner's Fire Company, Emergency Medical Service Grant Program beginning September 4th.
The on-line application period will begin the first week of September 2019 and will remain open for 45 days. Exact dates will be listed on the Office of the State Fire Commissioner website closer to the grant opening.
It's important to note that an organization wishing to apply for this year's grant but has not fulfilled the requirement to submit a Final Report via their grant application, documenting the expenditures of funds they received in the 2018-19 grant year, by 4:00 pm on September 3, 2019, will not be permitted to submit a grant application for the 2019-20 year. Any organization that hasn't submitted a completed final report for grant years prior to 2018-19 is also prohibited from applying for the 2019-20 grant until the final report(s) is submitted and is complete.
Any company which is not current with reporting their incidents through July 31, 2019 will not be permitted to submit a grant application for the 2019-20 grant year unless they are brought current prior to the application submission deadline.
To be awarded a grant, your company MUST actively report to PennFIRS monthly, and MUST continue to actively report to PennFIRS monthly throughout the years of the grant program. If your company is non-compliant with reporting to PennFIRS, it will not be awarded a grant.
More information will be posted in the coming weeks at www.osfc.pa.gov.
What We're Watching…..
The PA Safe2Say school threat reporting system received 23,494 tips between its January 2019 start and June 30. Most focused on students struggling with bullying and mental health issues. The system was created through passage of Act 44 of 2018. You can read the report, click here.
School employees, coaches, volunteers and others required to have child abuse clearances will need to update their 2014 clearances for the upcoming school year. PA law requires clearances to be updated every 5 years. Find out if you need a child abuse clearance, apply for a clearance, or update your information, click here.
PennDOT has opened the application period for the 2019 Rail Transportation Assistance Program (RTAP) and the Rail Freight Assistance Program (RFAP). Eligible organizations, such as freight railroads, freight railroad served shippers, and economic development entities, may apply for funding through either program. Applications for both programs are available on the Bureau's application website. The application period will end at 4:00 PM on Friday, August 30. Application questions should be directed to Bureau of Rail Freight, Ports and Waterways at 717 787 1211.
Tour Pennsylvania's Historic Capitol Building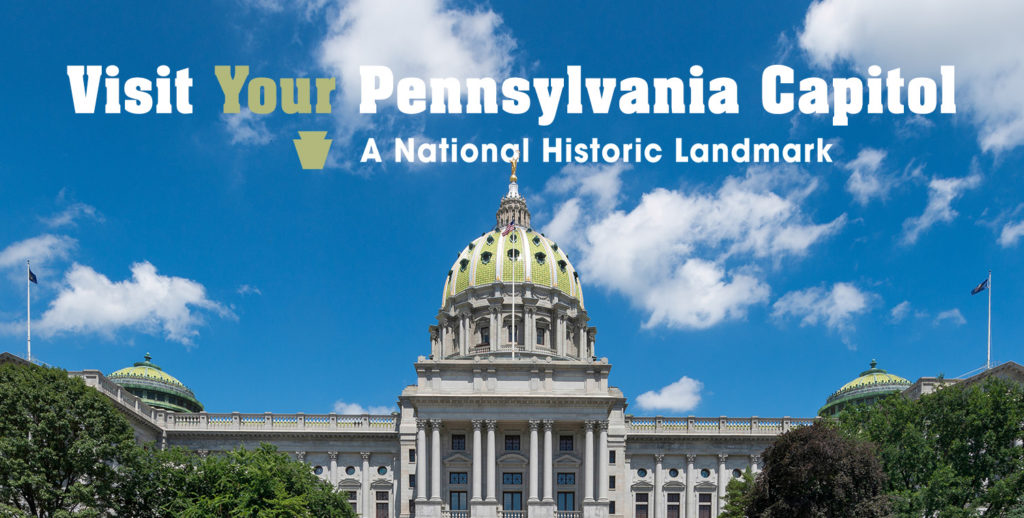 The last few weeks of summer are a good time to visit your PA Capitol, before the building fills up with school field trips and other activity.
Explore the history and artwork, and see why it's called one of the most beautiful capitols in the nation. Guided tours available. http://www.pacapitol.com/