Dear Friends,
Hello! Thank you for subscribing to my E-newsletter. I am honored to serve the 23rd Senate District and look forward to working with you toward building a better future for Pennsylvania!
This E-newsletter serves to keep you updated on what is happening throughout Bradford, Lycoming, Sullivan, Tioga and Union counties and what I am doing as your state senator in Harrisburg. I hope that you will find this E-newsletter helpful, and if you have any questions or concerns, please feel free to contact me.
Gene Yaw
State Senator
www.SenatorGeneYaw.com

"A cloudy day is no match for a sunny disposition."
Monitoring Heavy Rains, Flooding, Road Closures Across District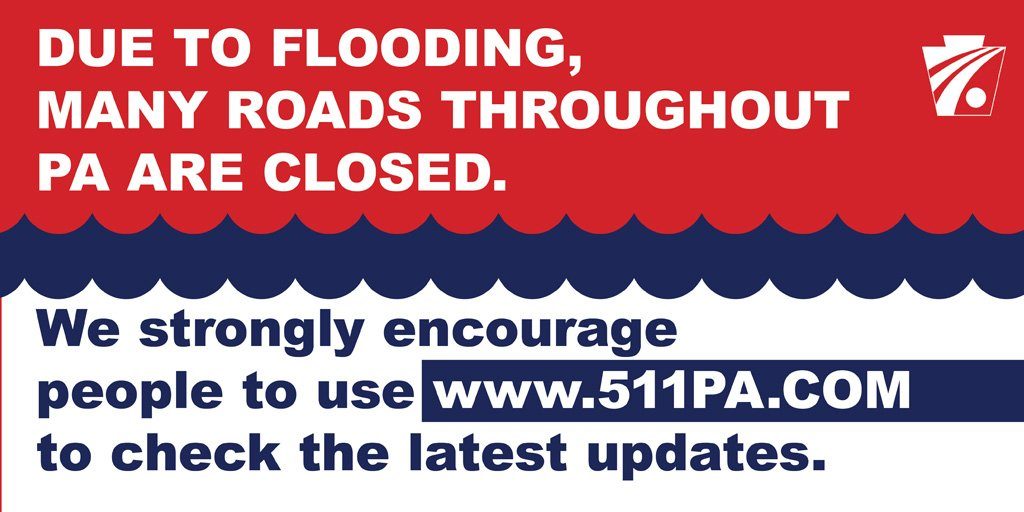 State agencies are continuing to monitor ongoing flooding and impacts of heavy rains across Bradford, Lycoming, Sullivan, Susquehanna and Union counties.
The Pennsylvania Emergency Management Agency is working closely with county emergency management staff to monitor conditions and respond quickly to any requests for assistance.
Water rescues by boat are underway near Union County for residents to evacuate from homes. The county also reports vehicles flipped over from flooding. No injuries so far have been reported.
If you must travel, motorists can check road conditions on over 40,000 miles of roadway at www.511PA.com and monitoring local media. Never drive through flooded roadways, and anyone who drives around barriers intended to close a road can face increased penalties if emergency responders are called to rescue motorists who disregard traffic control signs.
Roadways across the District that are closed due to flooding:
Bradford
(Updated Location) Route 6 between Route 14 in Troy Township and Saco Road in North Towanda Township.
Lycoming
Route 42 between Route 118 in Jordan Township and Route 220 in Davidson Township, Sullivan County.
Route 220 between Route 405 in Wolf Township and Route 87 in Cherry Township, Sullivan County.
(Open) Route 442 between Township Alley in Muncy Creek Township and Moreland Baptist Road in Moreland Township.
Route 2055 (Chippewa Road) between Route 405 in Muncy Creek Township and Beacon Light Road in Muncy Township.
Sullivan
Route 154 between Route 220 in Laporte Township and Route 87 in Forksville.
Route 220 between Route 87 in Cherry Township and Route 405 in Wolf Township, Lycoming County.
Route 2002 (Main Street) between Route 220 in Davidson Township and Nordmont Road in Laporte Township.
Route 2006 (Hunters Road) between Christian Camp Road and Nordmont Road in Laporte Township.
Route 2008 (Christian Camp Road) between Hunters Road in Laporte Township and Whiskey Road in Davidson Township.
Susquehanna
No reported closures
Union
Route 2001 (Beaver Run Road) between Route 45 and Cannon Road in Buffalo Township.
Chesapeake Energy Reaches Settlement with Landowners in Royalty Dispute
On August 10th, Chesapeake Energy filed the last settlement documents covering the remaining royalty owners in Pennsylvania. The previously filed Demchak Class Action settlement of $22 million covered the Market Enhancement Clause (MEC) leases and impacted 1/3 of the 14,000 Chesapeake Energy's leases in PA. This settlement covers Non-MEC leases and covers the remaining 2/3 of the leases. In Friday's filing, Chesapeake agreed to pay $7.75 million to resolve all claims of royalty owners against Chesapeake in Pennsylvania.
In addition, Chesapeake agreed to provide royalty owners the unprecedented opportunity to elect their royalty formula going forward and to alter their lease terms. The settlement offers royalty owners a prospective choice – (1) to receive royalties based on index prices reported by third parties without any adjustment for post-production costs; or (2) to receive royalties based on the ultimate sales price and proportionately share in actual post-production costs.
This settlement brings to a close several years of litigation over Chesapeake's royalty practices in the Marcellus Shale. Along with the previously announced Demchak settlement, these two class settlements resolve the royalty claims against Chesapeake in the Marcellus Shale.
School Safety Roundtable Scheduled for August 16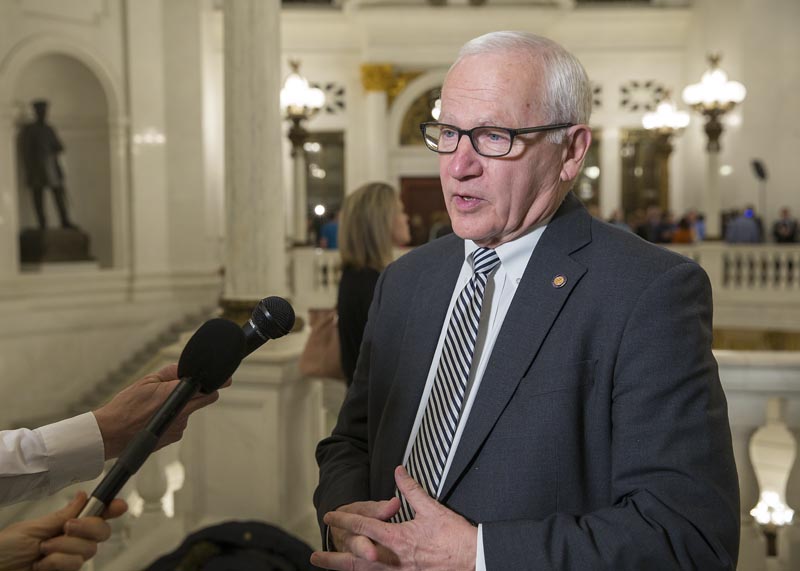 Protecting students, teachers and school personnel has been a point of emphasis for lawmakers over the past year, and school safety was a big part of this year's budget. I have invited Senator Dave Argall and Senator Mike Regan to join me for a roundtable discussion on school safety at Penn College on August 16 to develop strategies on how to prevent violent incidents in schools.
The roundtable discussion is the fifth of several meetings of the Senate Majority Policy Committee that will be held in communities throughout the state this month to discuss ways to make our schools safer.
To read more and to watch the hearing LIVE on August 16, click here.
Workshop in Williamsport to help businesses tap government marketplace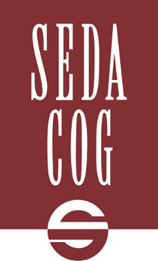 Businesses will have the opportunity to gain basic principles they need to do business with local, state, and federal governments in a free workshop conducted by SEDA-Council of Governments' Procurement Technical Assistance Center staff.
The Selling to the Government: The First Steps workshop will be held from 10 a.m. to noon Aug. 23 at the Williamsport/Lycoming Chamber of Commerce, 102 W. Fourth St., Williamsport in the second floor board room.
Registration is required and can be completed online at http://ow.ly/HYpr30kS3jl . For more information, contact SEDA-COG's Kristen Moyer at 570-524-4491 or Kristen@seda-cog.org.
PHEAA's MySmartBorrowing.org offers look at potential student loan debt before borrowing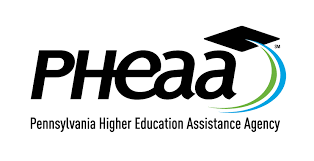 Shows how planning decisions affect long-term finances, features updated college & career projection data through 2026
College-bound students are encouraged to use the site more than once so they can compare different scenarios, using different schools and careers, to see how the choices they make can affect their futures.
When borrowing is necessary, MySmartBorrowing.org helps users understand the benefits and obligations of different loan options to help minimize loan debt while preparing them for future repayment responsibilities.
To become a "smart borrower," PHEAA recommends these important tips:
Research what you can expect to earn in your future career, find an affordable school, and borrow realistically.
Before selecting a major, research the availability of job opportunities in your chosen field to gauge your employability – and your ability to repay student loans.
Consider all types of financial aid carefully and understand the benefits and obligations of each.
Before borrowing, learn about the many loan options available.
Understand that inconsistent or untimely loan repayment could result in long-term consequences.
Students and families are encouraged to visit PHEAA on Facebook, at facebook.com/pheaa.aid and on twitter at twitter.com/PHEAAaid for more information.
Williamsport District Office Can Assist with Birth Certificate Requests
Birth certificates are required for a variety of reasons, including applying for a marriage license, obtaining a passport, registering for schools and receiving a Social Security card. Individuals who need a new birth certificate can contact my district office in Williamsport for assistance.
Applying for and receiving a new birth certificate can be a lengthy process, but the wait times can be reduced to 8-10 weeks when working with my district office. More information is available by contacting my office at 570-322-6457 or 717-787-3280 or by visiting the Department of Health's website, click here.
DCNR Names New District Forester at Tiadaghton State Forest District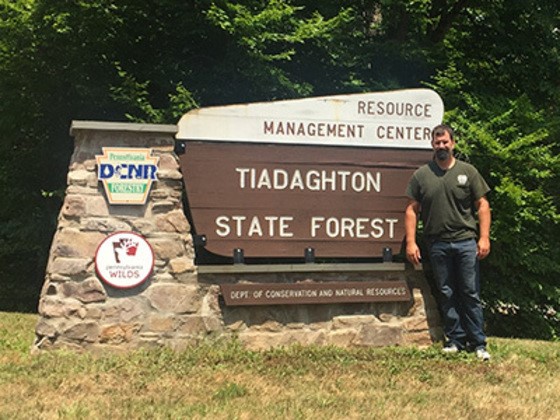 The Department of Conservation and Natural Resources recently announced the appointment of Thomas Casilio as district forester of the Tiadaghton State Forest District, based in Lycoming County.
Casilio will oversee a district headquartered in Waterville that also includes Tioga, Potter, Clinton, and Union counties. State forestland within the district totals 146,539 acres, and is home to numerous clean, fast-moving mountain streams, including the legendary Pine Creek and Slate Run. Named for a Native-American term originally describing Pine Creek, Tiadaghton is one of eight state forests located in the Pennsylvania Wilds region.
To read more, click here.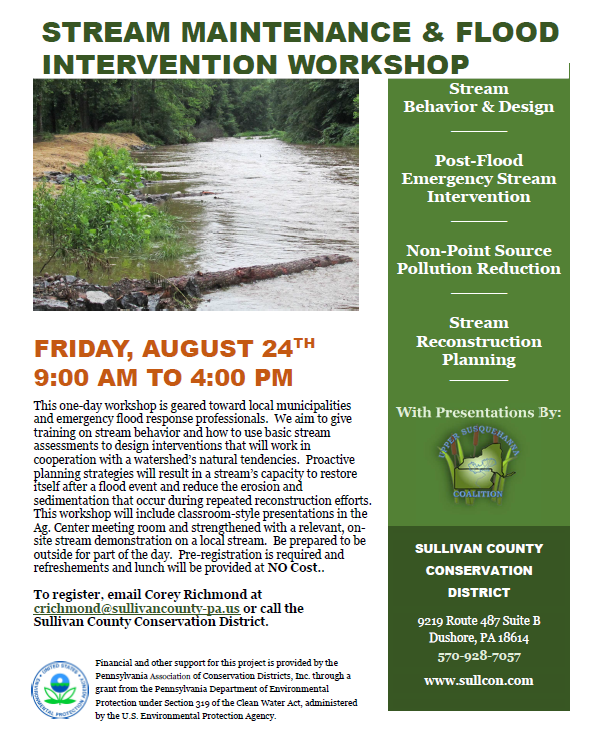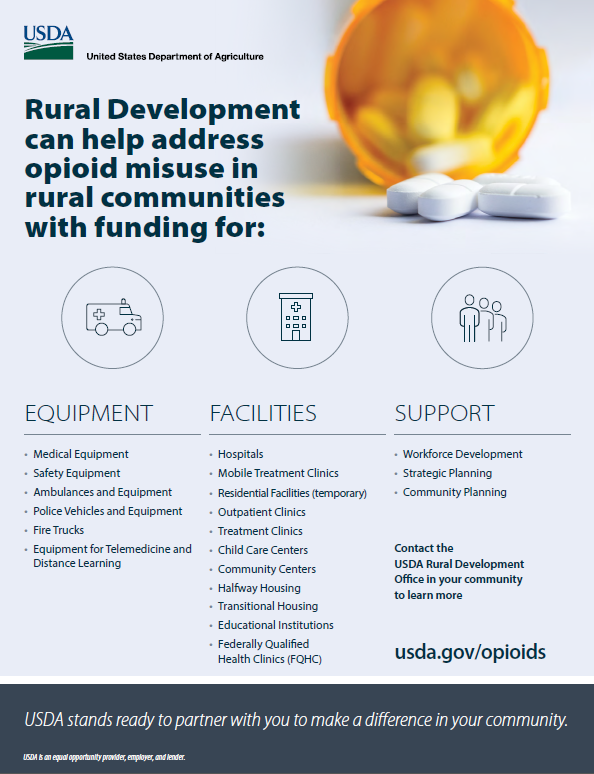 For more information, click here.