Dear Friends,
Hello! Thank you for subscribing to my E-newsletter. I am honored to serve the 23rd Senate District and look forward to working with you toward building a better future for Pennsylvania!
This E-newsletter serves to keep you updated on what is happening throughout Bradford, Lycoming, Sullivan, Tioga and Union counties and what I am doing as your state senator in Harrisburg. I hope that you will find this E-newsletter helpful, and if you have any questions or concerns, please feel free to contact me.
Gene Yaw
State Senator
www.SenatorGeneYaw.com

Just In!
I was pleased to hear that several projects in Lycoming County received state funding through PennDOT's Green Light-Go program. I applaud these municipalities for developing successful applications, which will directly improve safety and traffic flow.
Projects approved include:
Borough of Jersey Shore – $764,668 for updated signal equipment at Allegheny St. (SR 3028) & Broad St. and Main St. (Route 44) & Allegheny St. (SR 3028);
Muncy Borough – $360,780 for updated signal equipment at Main St. (SR 2014) & Penn St. (SR 2044);
City of Williamsport – $640,833 for updated signal equipment at Little League Blvd. & Hepburn St. and Market St. (SR 2023) & Little League Blvd.;
Borough of South Williamsport – $846,159 for updated signal equipment along Market St. (Route 15).
Green Light-Go grants are provided as reimbursement to municipalities for updates to improve the efficiency and operation of existing traffic signals. These projects will be funded through the appropriation for fiscal year 2023-24. Grant funding through the Green Light-Go program may be utilized for a range of operational improvements including, but not limited to, light-emitting diode (LED) technology installation, traffic signal retiming, developing special event plans and monitoring traffic signals, as well as upgrading traffic signals to the latest technologies.
On the Horizon…
The 2023 Little League World Series begins this week! Schedule of events and ticket information HERE. Motorists traveling to the greater Williamsport area should expect congestion on local roadways, especially Interstate 80 eastbound and westbound, Route 220 northbound and Route 15 northbound and southbound in Lycoming County. Check traffic conditions HERE.
The Pennsylvania Department of Military and Veterans Affairs (DMVA) will hold a veterans resource fair and in-person benefits discussion called "Let's Talk, Vet 2 Vet" on Monday, Aug. 28, 2023 from 1- 4 p.m. at Penn College's Professional Development Center, 1067 Hogan Way, Williamsport PA 17701.
The Department of Conservation and Natural Resources (DCNR) continues to accept applications for grants to protect the state's native biodiversity. The Wild Resource Grants application window remains open through September 1.
The T-Mobile Hometown Grants Program is providing grants of up to $50,000 to fund shovel-ready community projects to build, rebuild, or refresh spaces that help foster local connections in small towns. Learn more and submit a proposal HERE.
On the Road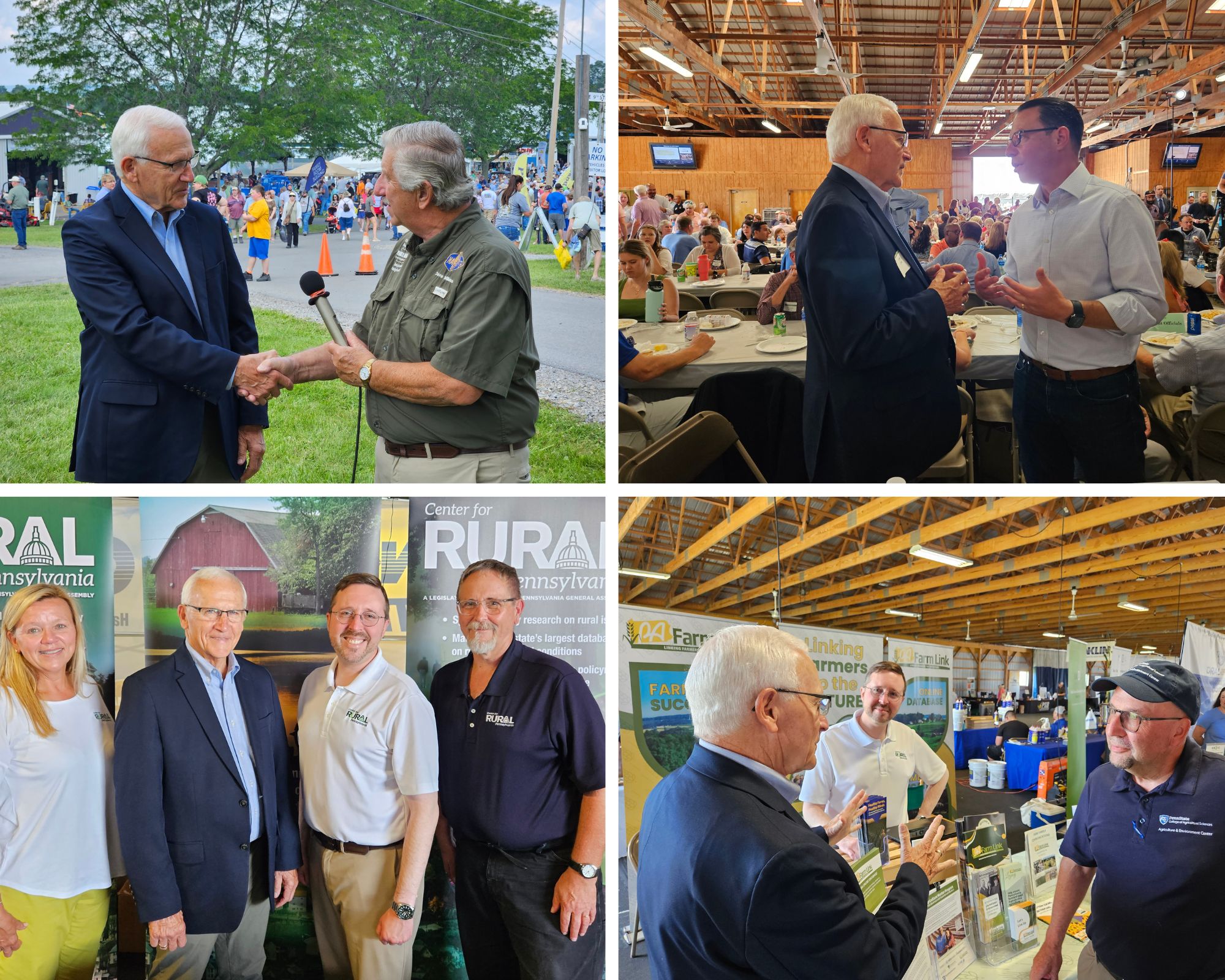 It was great to be back at Penn State's Ag Progress Days with the Senate and House Agriculture and Rural Affairs Committees to showcase everything #PAagriculture!
As Pennsylvanians, we take great pride in our agriculture heritage. The exciting growth and development of this industry is a true testament to our history, which supports thousands of jobs, small businesses, and families across our state. It's important that we all play a role in promoting and enhancing this industry, and nowhere is it more evident than at Ag Progress Days.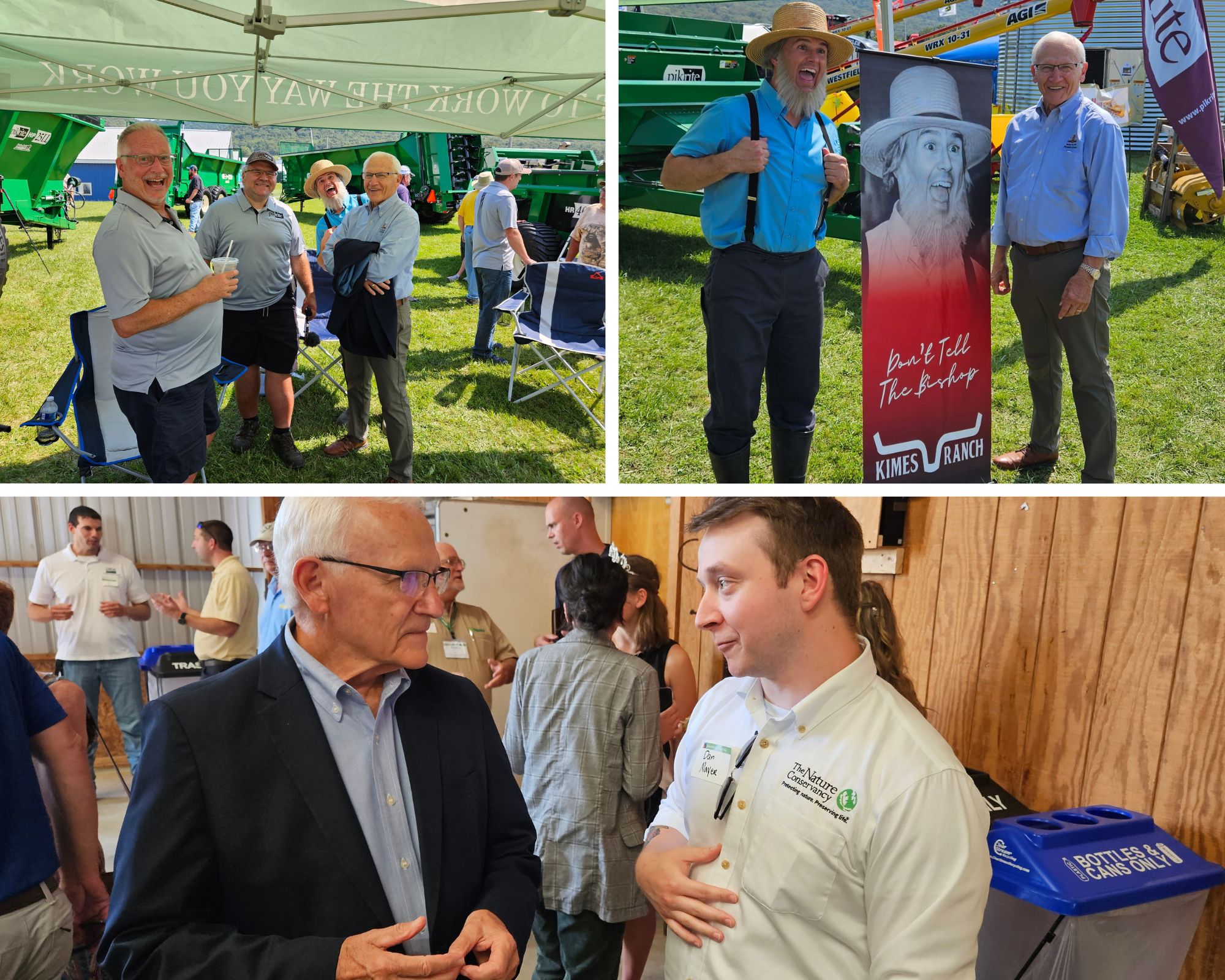 Ag Progress Days is Pennsylvania's largest outdoor agricultural exposition that brings together over 400 exhibitors from the United States and Canada. The exposition showcases the educational programs, research, and latest innovations in agricultural equipment and technology that helps to make Pennsylvania a national leader in agricultural production.
During the event, legislators also discussed the federal farm bill with invitees Congressman Glenn "GT" Thompson, Chairman of the House Committee on Agriculture; Richard Roush, Dean, Penn State University, College of Agricultural Sciences; Russell C. Redding, Secretary, Pennsylvania Department of Agriculture; Chris Hoffman, President, Pennsylvania Farm Bureau and Hannah Smith-Brubaker, Executive Director, Pasa Sustainable Agriculture.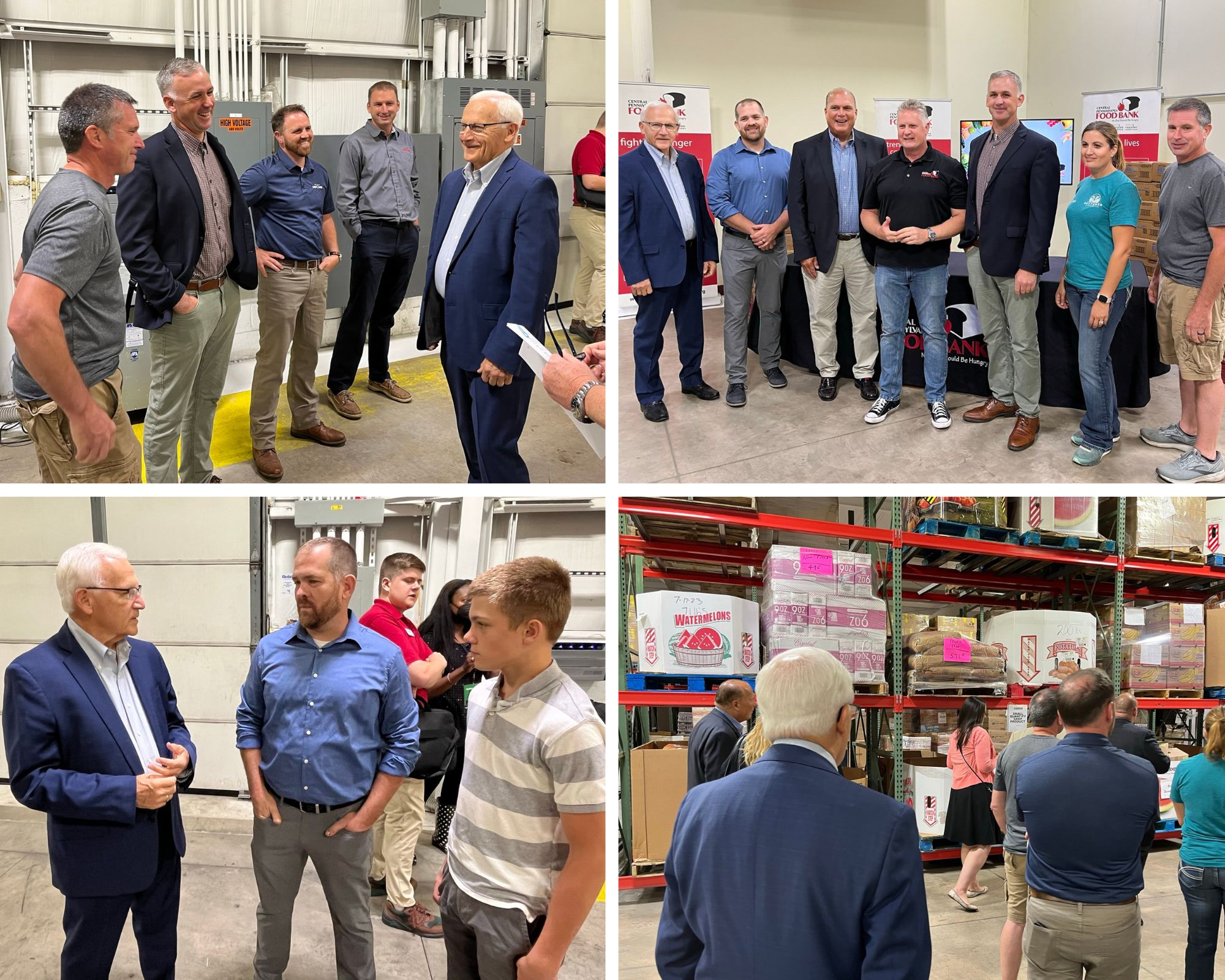 The work of the Central Pennsylvania Food Bank is critically important to families across Bradford, Lycoming, Sullivan, Tioga and Union counties.
With a 15% increase in demand from a year ago, Land O'Lakes contribution of nearly 40,000 pounds of products on Thursday comes at a much needed time to assist the Food Bank help hungry families in our area. That is going to be a part of about 120,000 meals, helping roughly 30,000 individuals.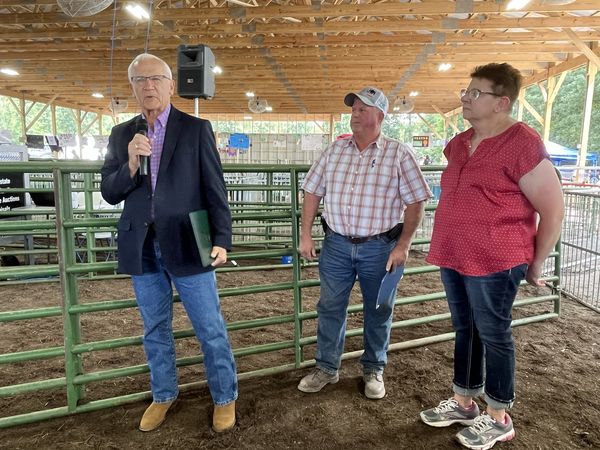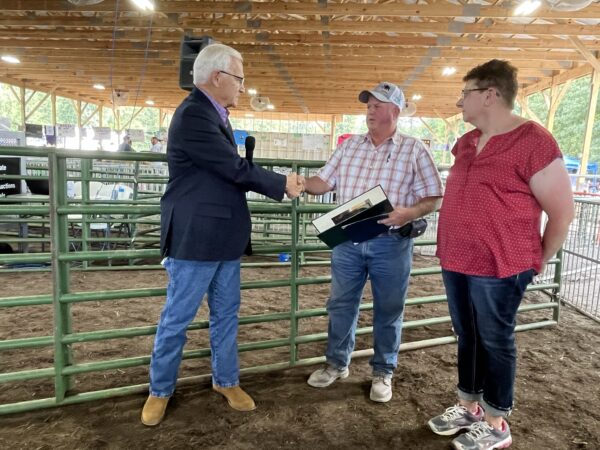 The 98th Annual Union County West End Fair wrapped up this past weekend and I was happy to stop by and present Eric and Nancy Imgrund of Lewisburg with a Senate Citation congratulating them on the 'Friend of the Fair' designation this year.
Eric and Nancy have been true friends to the Union County West End Fair for many years and are more than generous with their time, ingenious ideas, and resources. It is for those reasons, the fair was pleased to name Eric and Nancy the 2023 Union County West End Fair 'Friend of the Fair' recipient.
Congratulations!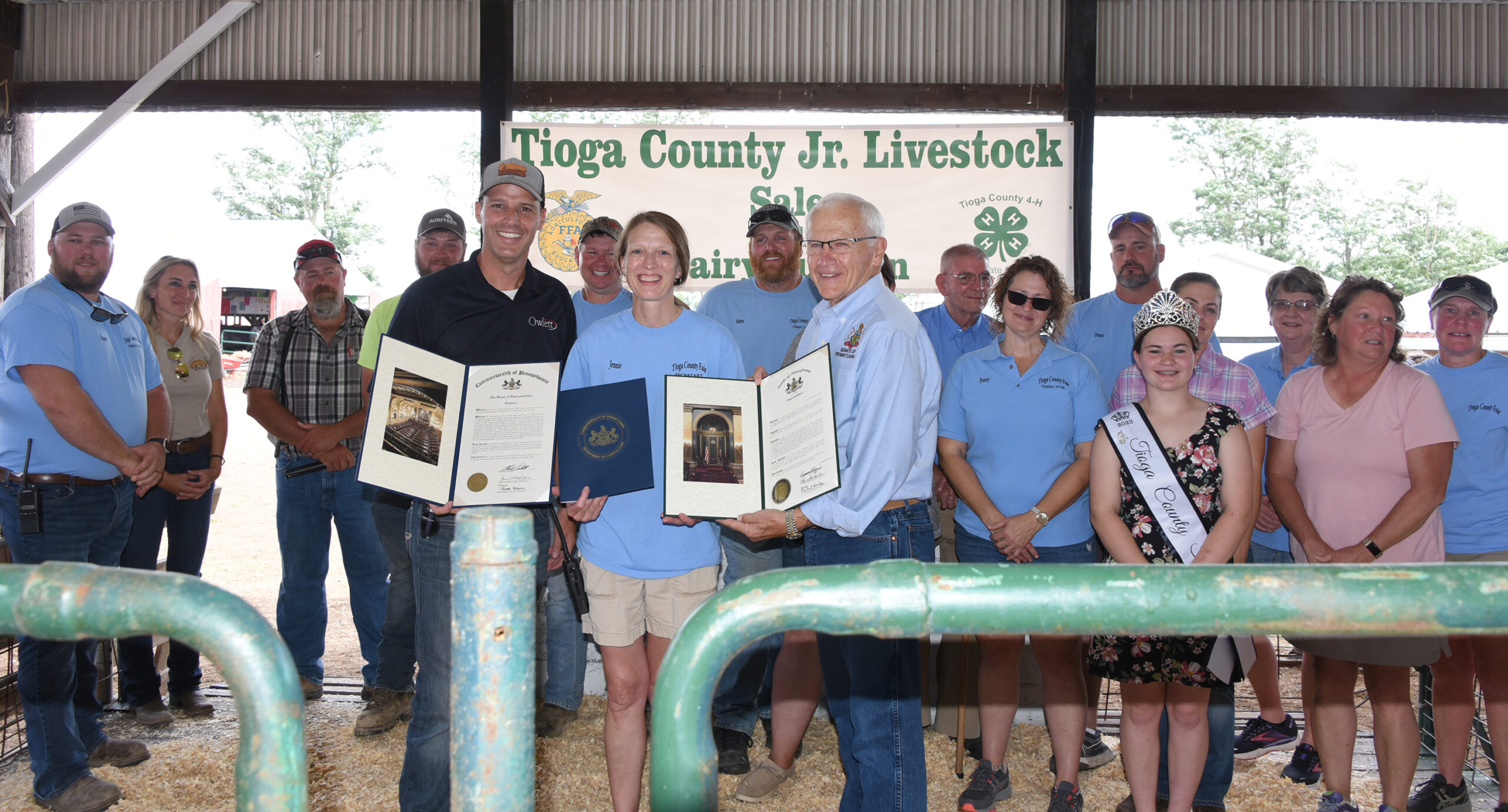 Congratulations to the 2023 Tioga County Friend of the Fair, Jennie York!
Jennie is the coordinator for the Friend of the Fair event each year, so it came as a surprise to her when her fellow fair members duped her and secretly worked around her to give her the award.
Rep. Clint Owlett and I were pleased to present Jennie with Senate and House citations to celebrate.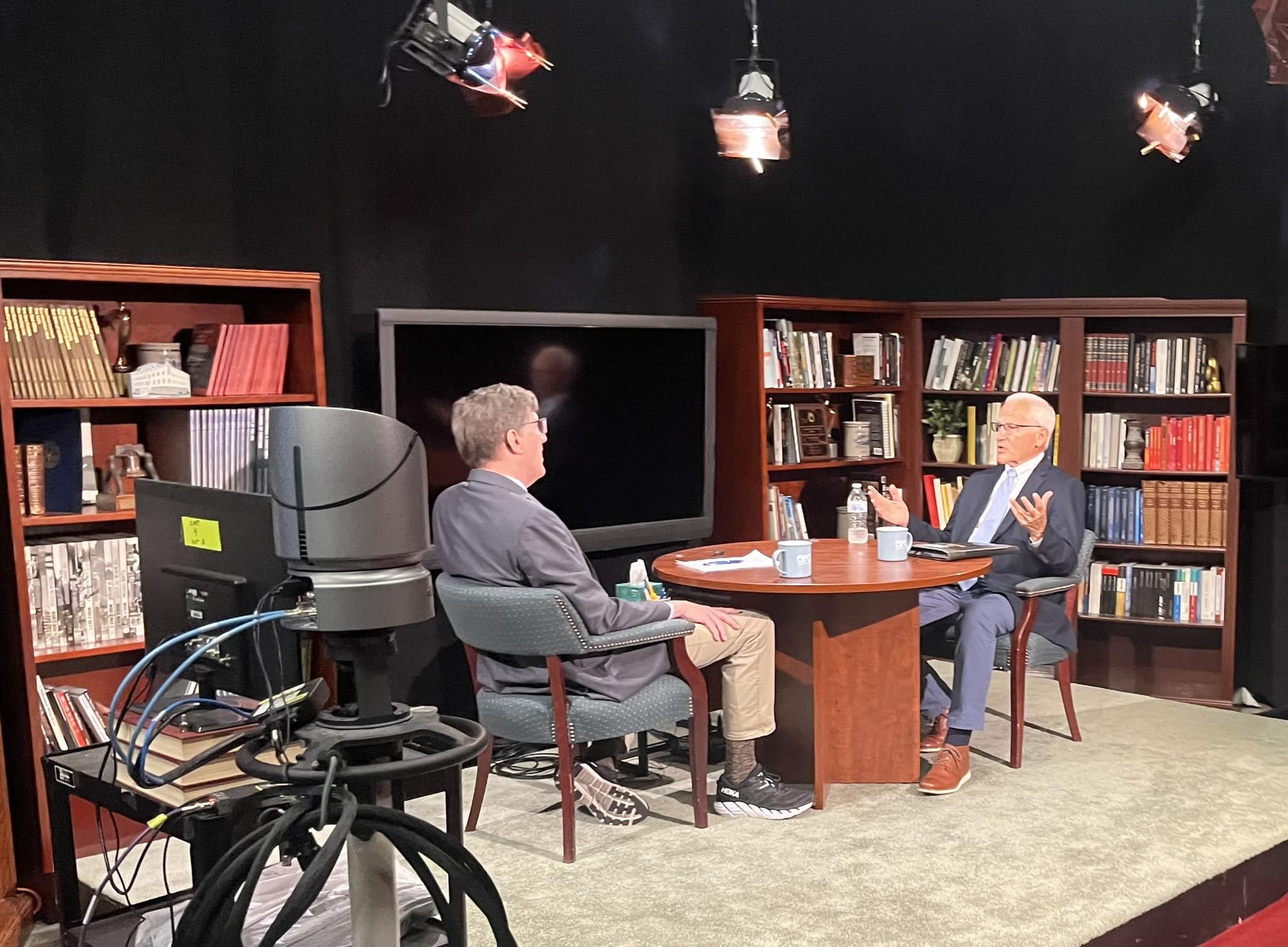 Later this week, the Pennsylvania Cable Network (PCN) will feature Williamsport as part of their August Pennsylvania's Neighborhood series!
I stopped by the PCN studio to talk about some of the great things the town has to offer, it's history and plans for the future.
Catch our discussion airing –
Thursday, 8-17 at 8:15 p.m. and 11:15 p.m.
Friday, 8-18 at 9:15 a.m.
Saturday, 8-19 at 12:15 a.m.
Supporting Children Who Faced Trauma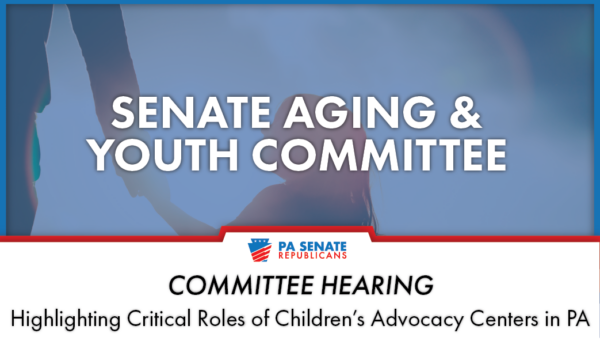 Recently, the Senate Aging and Youth Committee held a hearing to gather information about the critical roles played by children's advocacy centers across Pennsylvania.
Children's advocacy centers (CACs) coordinate the investigation, treatment and prosecution of child abuse cases by utilizing teams of professionals involved in child protective and victim advocacy services, law enforcement and prosecution, and physical and mental health.
Without CACs, children who already had traumatic experiences – like sexual abuse – are revictimized when they are forced to repeatedly relive their horror by describing it separately for people representing county agencies, law enforcement and health care. At CACs, everyone gathers at one time in a way that is comfortable for the child.
Pennsylvania has 41 CACs, which provided services to 15,735 children in 2022. Types of cases include sexual abuse, physical abuse, child witness to violence, drug endangered children and others. Learn more about the hearing and access video here.
Save Your Child from Preventable Death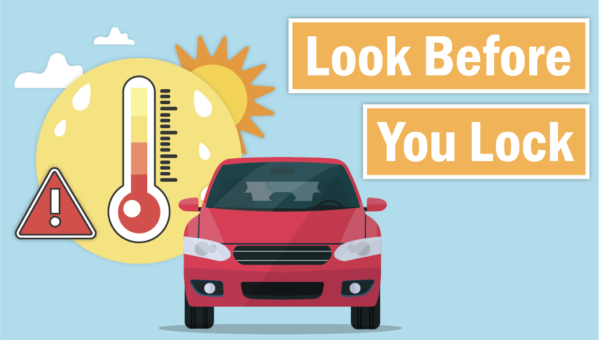 Since 1998, more than 900 children have died from vehicular heatstroke – a tragedy we never want to experience. Luckily, it is preventable.
The National Safety Council offers a free online course about the danger of vehicular heatstroke and children, the three primary circumstances that have led to children dying and what we can do to prevent these deaths.
Keep in mind that even on mild or cloudy days, temperatures inside vehicles can reach life-threatening levels. Leaving windows slightly open doesn't help, and children should never be left unattended or be able to get inside a vehicle. Learn more here.
Watch Out for Heat-Related Illnesses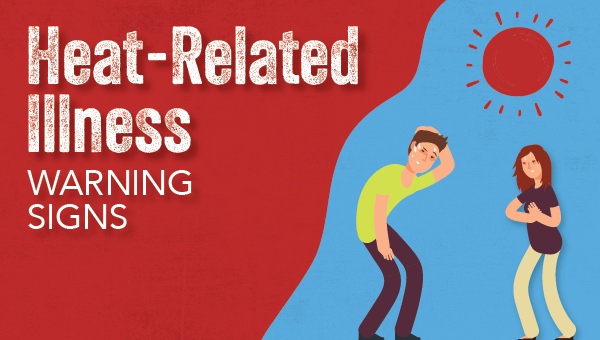 When it's extremely warm outside, there are several heat-related illnesses that can impact you and your loved ones. While many of us have experienced sunburn before, you should also be aware of heat stroke, heat exhaustion, heat cramps and heat rash.
In an effort to avoid these illnesses, stay hydrated and be careful with how long you're exposed to the heat – even if you're not in the sun.
Read more here about the signs of heat-related illnesses and what to do if you have one.
Smart Money Management Leads to Financial Independence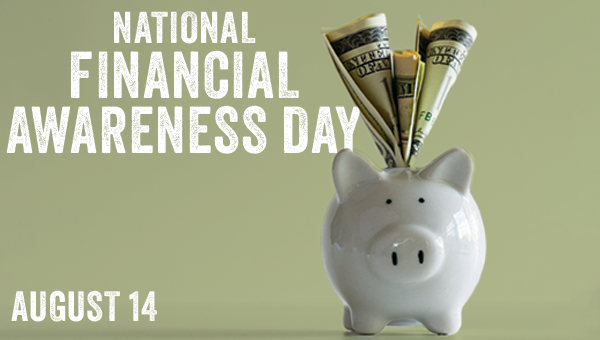 To become financially independent and create the foundation for a secure life, thoughtfully considering financial decisions and their implications is key.
Monday, Aug. 14, is National Financial Awareness Day, which reminds all of us to plan for a more financially successful future. Of course, in addition to a willingness to plan, we must also have the knowledge about positive versus negative money management practices.
Senate Republicans passed a bill to improve personal financial literacy by requiring completion of a high school course that would advise on basic money matters like credit and credit scores; savings and investments; and college, home and auto loans. By teaching high school students the basics, they will be able to make better decisions to position themselves for a lifetime of financial independence.
As you take an active role in managing your money, you may come up with a question, concern or complaint about Pennsylvania financial institutions, services or products. Call the Pennsylvania Department of Banking and Securities at 1-800-722-2657 or fill out the online complaint form here.
Searching for High School Students to Keep PA Clean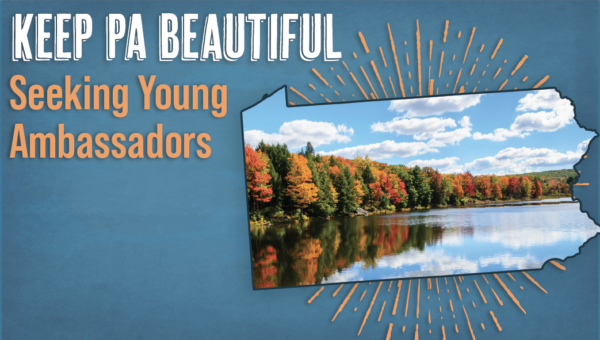 The Pennsylvania Department of Transportation and Keep Pennsylvania Beautiful are inviting 10th -12th grade students from around the state to help keep Pennsylvania clean and beautiful through the Young Ambassadors program.
The program provides opportunities for high school students to train and network with industry leaders, state agencies, local media and the Keep Pennsylvania Beautiful network to increase leadership and problem-solving skills.
Learn more about ambassadors' responsibilities and apply for the program by Sept. 14 here.