Dear Friends,
Hello! Thank you for subscribing to my E-newsletter. I am honored to serve the 23rd Senate District and look forward to working with you toward building a better future for Pennsylvania!
This E-newsletter serves to keep you updated on what is happening throughout Bradford, Lycoming, Sullivan, Tioga and Union counties and what I am doing as your state senator in Harrisburg. I hope that you will find this E-newsletter helpful, and if you have any questions or concerns, please feel free to contact me.
Gene Yaw
State Senator
www.SenatorGeneYaw.com

August 20, 2018
"Choose to be optimistic, it feels better."
PennDOT Flood-Recovery Efforts Continue in North Central Pennsylvania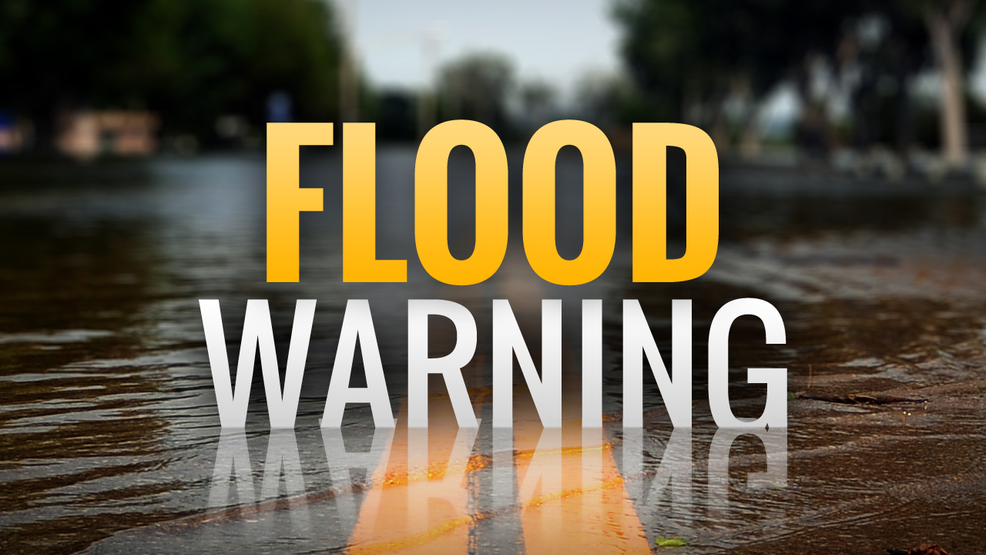 PennDOT crews have been working long hours assessing damage and completing bridge inspections, as well as implementing short- and long-term repairs throughout our region.
Several contracts have been initiated for emergency projects related to recent flooding.
In Lycoming County, a $790,000 contract was started to stabilize the embankment along Route 87 just north of Route 973 in Plunketts Creek Township. A $81,500 contract to stabilize Route 220 and prevent the stream from jumping the embankment near Glen Mawr was also agreed to. This work is associated with flooding that occurred on July 25.
Contractors also have begun work to reopen three roads damaged during the August 13-14 flooding. This includes Route 2002 (Main Street) in the Nordmont area of Sullivan County; Route 220 in New Albany, Bradford County, and Route 4049 (Central Road/Elk Grove Road) in Sugarloaf Township, Columbia County.
To read more, click here.
Public Inquiry Hotline Opened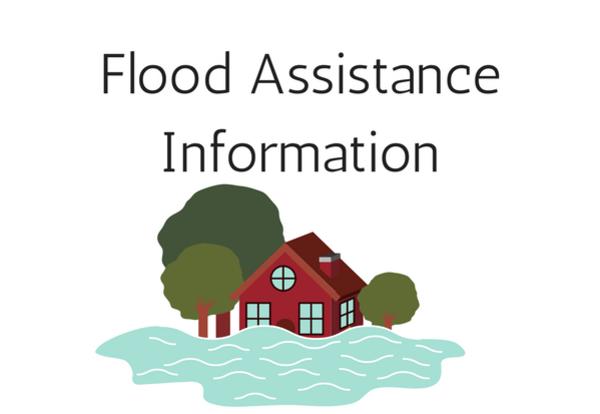 On Friday, Governor Wolf signed a Proclamation of Disaster Emergency to assist in the disaster recovery for many parts of our region.
The signing of this Proclamation allows for the state to provide additional assistance to the counties in recovery efforts such as, but not limited to, the use of additional unused appropriated funds for expenses related to disaster assistance, emergency procurements and debris removal on state highways and bridges.
PEMA's Commonwealth Response and Coordination Center remains activated to assist all affected areas in recovery efforts, and PEMA remains fully engaged with county emergency management offices to assist in damage assessments. Further, PEMA has set up a public inquiry hotline for citizens who need assistance cleaning up after devastating flooding in central and eastern Pennsylvania. Callers will need to provide basic information, such as their address, the type of work they need done, and the status of utility services at their location. Callers will also need to give their permission for call takers to share their information with the volunteer organizations. PEMA will then share callers' information with volunteer agencies who may be able to assist those callers in need. The number to the hotline is 272-200-3211.
The hotline will be staffed from 8 a.m. to 8 p.m. seven days a week through August 31, 2018.
Williamsport Driver License, Photo Center Temporarily Closed for Renovations

PennDOT has announced that the Williamsport Driver License Center at TJ Maxx Plaza, 1782 East 3rd Street in Williamsport will be closed for renovations from Monday, August 20 through Monday, September 3.
While renovations are taking place, customers who usually use this center are asked to utilize other driver license centers for their driver licensing needs. Click here for a list of nearby centers.
School Safety Hearing Held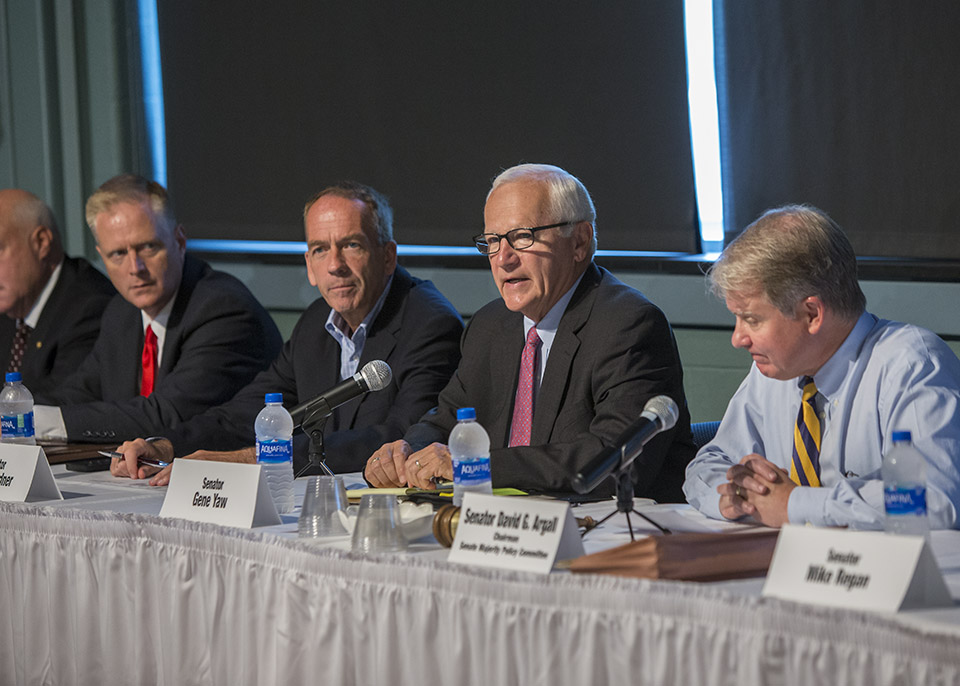 On Thursday, August 16th, the state Senate Majority Policy Committee, of which I serve as a member, held a public discussion of school safety in Williamsport. The 90-minute session, the latest in a series being held across the commonwealth, allowed a diverse panel of participants – district superintendents, principals, business managers and school board members; law enforcement; bus contractors; legislators and the legal profession – to share their concerns and best practices alike.
For a hearing recap, click here.
Center for Rural PA Holds 14th Opioid Hearing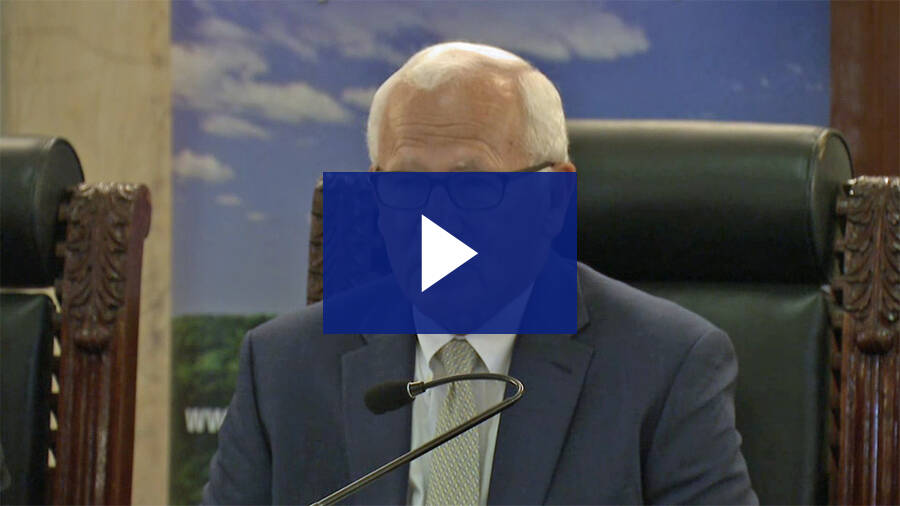 The Center for Rural Pennsylvania, a bipartisan, bicameral research agency of the General Assembly, held its 14th public hearing on heroin and opioid addiction. This hearing, held in Cambria County, focused on Medication-Assisted Treatment (MAT) Services, drug courts and re-employment opportunities for those suffering from the disease of addiction. The hearing was held at the request of Senator Wayne Langerholc, Jr.
'Makerspace' Formally Dedicated at Penn College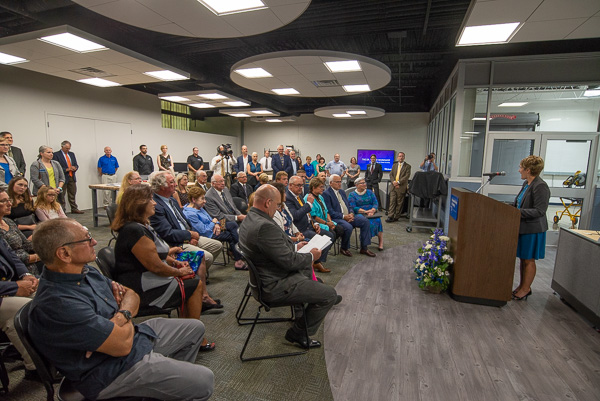 Loni N. Kline, vice president for institutional advancement at Penn College, welcomes the gathering.
I was happy to participate in dedication ceremonies on Aug. 14 for The Dr. Welch Workshop: A Makerspace at Penn College, a facility constructed in the Carl Building Technologies Center on the main campus.
Designed by students and funded by a forward-thinking group of individual and industry benefactors, the space is designed to inspire interdisciplinary innovation and collaboration at the College.
Donors – as well as members of the college's Board of Directors, Corporate Advisory Board, the Penn College Foundation Board and the campus community – gathered in the makerspace to hear about its genesis and to view, in makerspace parlance, its spaces for "clean" (computers, 3D printers, sewing machines and vinyl cutters, etc.) and "dirty" (saws, drill presses, routers, lathes and CNC mills) activities to take place within.