Dear Friends,
Hello! Thank you for subscribing to my E-newsletter. I am honored to serve the 23rd Senate District and look forward to working with you toward building a better future for Pennsylvania!
This E-newsletter serves to keep you updated on what is happening throughout Bradford, Lycoming, Sullivan, Tioga and Union counties and what I am doing as your state senator in Harrisburg. I hope that you will find this E-newsletter helpful, and if you have any questions or concerns, please feel free to contact me.
Gene Yaw
State Senator
www.SenatorGeneYaw.com

"I think and think for months and years. Ninety-nine times, the conclusion is false. The hundredth time I am right."
Albert Einstein
SAVE THE DATE!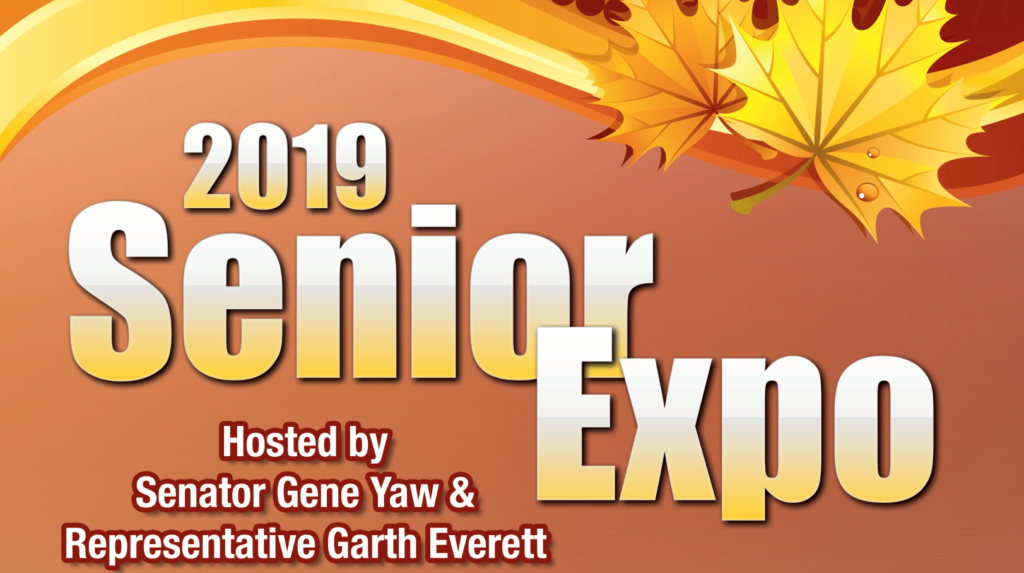 Rep. Garth Everett and I are again hosting our annual Senior Citizen Expo on Thursday, September 19, 2019, beginning at 9:30AM at the Community Baptist Church, 1853 Route 87 Highway, Montoursville.
Area seniors, their family members and caregivers are invited to attend this FREE event.
The expo will feature dozens of vendors sharing information about health care, insurance, nutrition and exercise, financial planning, government services and more. Health screenings will also be offered.
This is a great opportunity for senior citizens and those who care for them to find a lot of helpful information about programs and services to benefit them in one convenient location.
Rural-Urban Leadership Program Seeks Applicants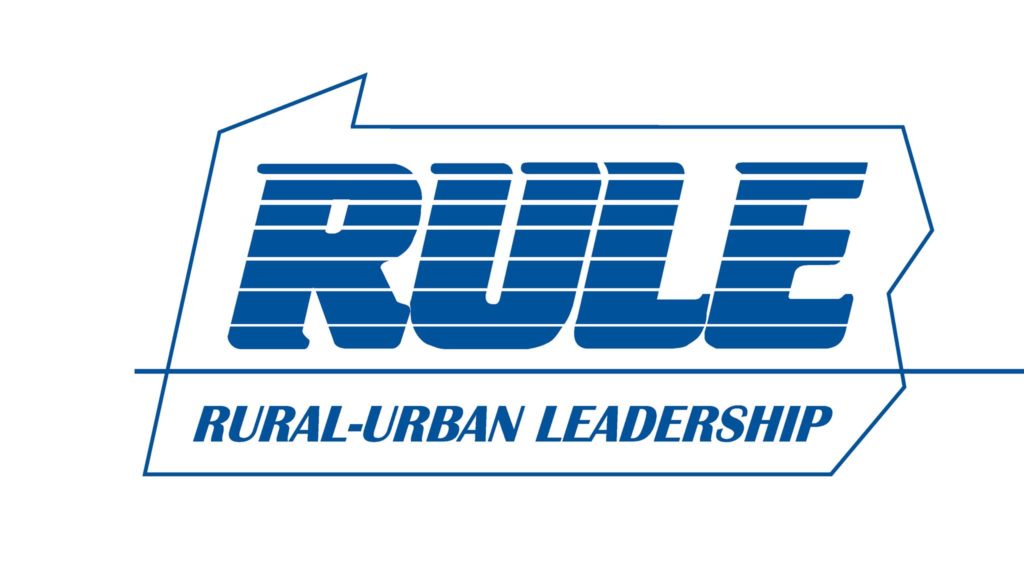 The Pennsylvania Rural-Urban Leadership program, a two-year leadership development initiative, is seeking applicants interested in becoming members of the program's 18th class. Interviews will take place September 25th and October 18th & 25th in State College. RULE XVIII will begin in December of 2019.
RULE's purpose is to encourage and foster the development of community leaders from all segments of Pennsylvania. The program of study is bolstered by its partnership with Penn State connecting RULE with cutting edge leadership research.
For more information on the RULE program, click here.
Valley Energy Holds Groundbreaking Ceremony for Natural Gas Expansion Project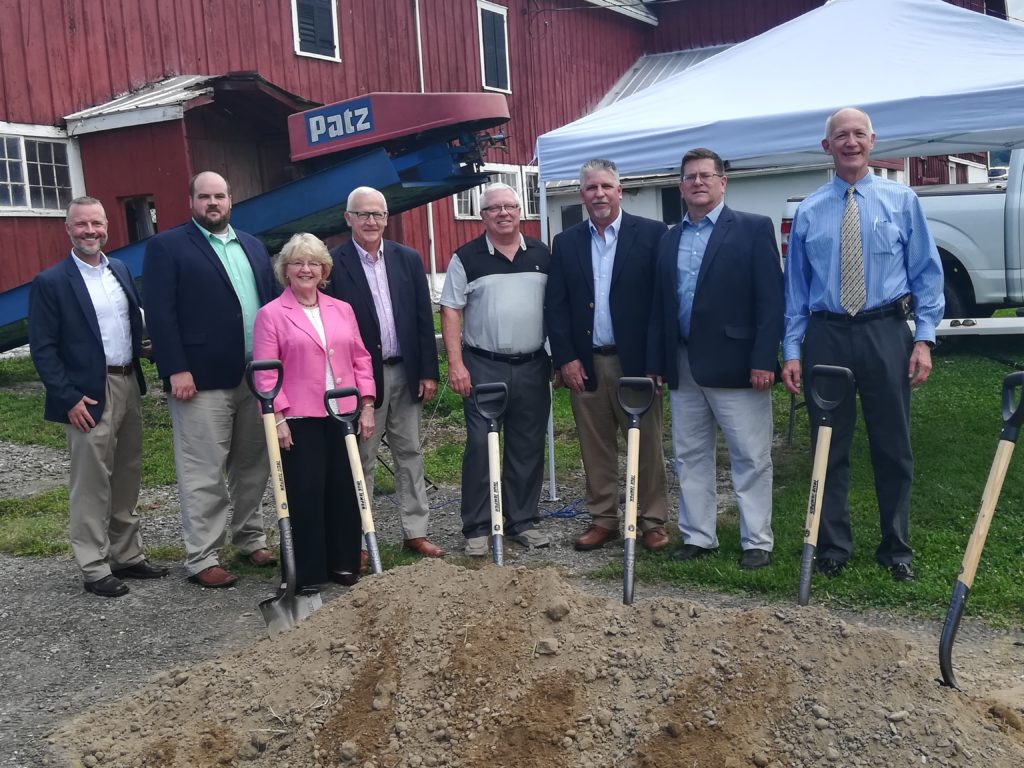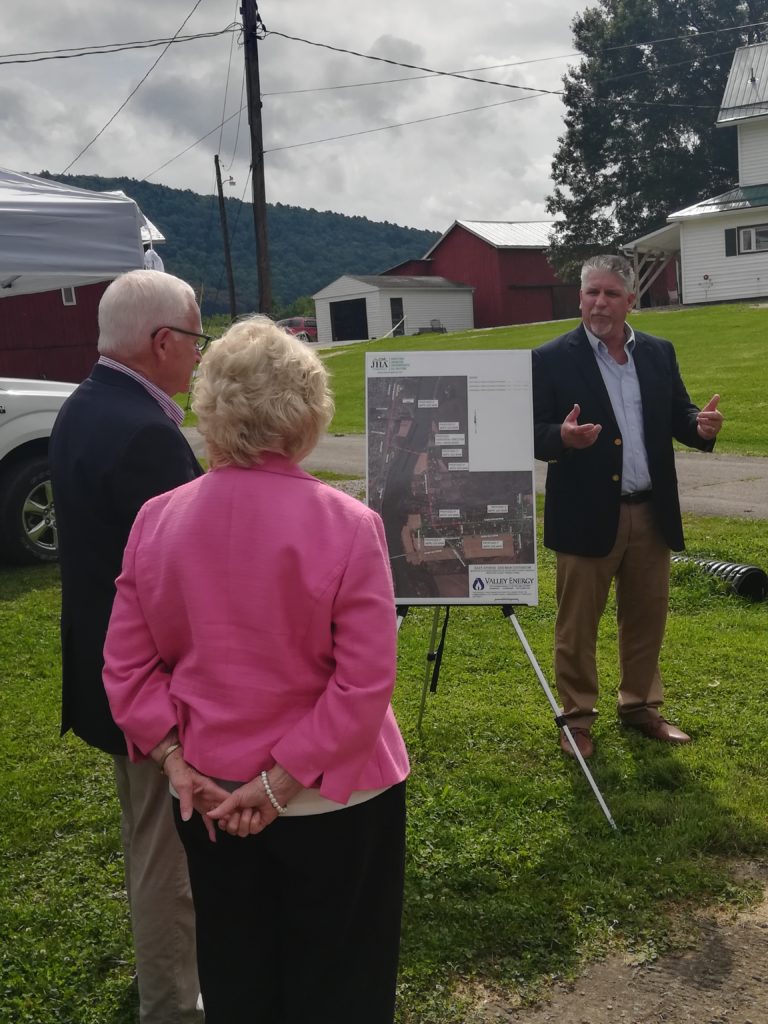 On Wednesday, August 21st, I was happy to join representatives from Valley Energy, Inc. who are embarking on a project to bring natural gas service to East Athens, Bradford County.
Last year, the Commonwealth Financing Authority awarded an $850,000 Pipeline Investment Program (PIPE) state grant to Valley Energy for the project. The funding will help support the $1.8 million dollar project.
This pipeline extension will service 66 new gas customers and seven commercial properties. Company officials have indicated that a portion of the project will be installed this fall and available for residents to connect. The remainder of project is to be completed in 2020.
On The Horizon
Narrowing the digital divide…….the Senate Communications & Technology Committee has been holding a series of public hearings across the state focusing on aspects of high-speed internet access. These hearings are exploring all implications of what broadband deployment means to our state's future. The next hearings are scheduled for:
3rd, 2019 – Monroe County – This public hearing will focus on emergency response and medical perspectives.
5th, 2019 – Fayette/Somerset County – This public hearing will focus how access to high-speed internet can benefit agriculture and education.
For more information, visit https://communications.pasenategop.com/
Gun debate returns to PA Capitol…..The Senate Judiciary Committee, of which I serve as a member, will be holding two public hearings next month to discuss "behavioral health, Second Amendment rights, and other gun-related issues" on Sept. 24th and 25th. Advocates and opponents will have the chance to make their respective cases in full spotlight and answer the hard questions about their positions. TUNE-IN at www.SenatorGeneYaw.com.
Managing stormwater in our communities…..The Senate Environmental Resources and Energy Committee, which I chair, will be holding a public hearing on September 11th at 1PM in Greencastle, PA to discuss Municipal Separate Storm Sewer System (MS4) Requirements. PA DEP has recently required MS4 communities to reduce sediment discharge by 10% over the next five years (per federal directive). Unfortunately, competing priorities limit funding to enhance/improve MS4 projects. WATCH LIVE at www.SenatorGeneYaw.com.
On Wednesday, September 25th, 2019 the Board of the Center for Rural Pennsylvania will continue its work on the impact of the heroin/opioid crisis and will be holding a public hearing to discuss the state's Prescription Drug Monitoring Program. It has been several years since its enactment, with some amendments, and there has been interest in expanding access to PDMP data for greater local coordination of education, intervention and treatment referral services. More details will be posted on my website in the near future.
***Municipal Official Survey***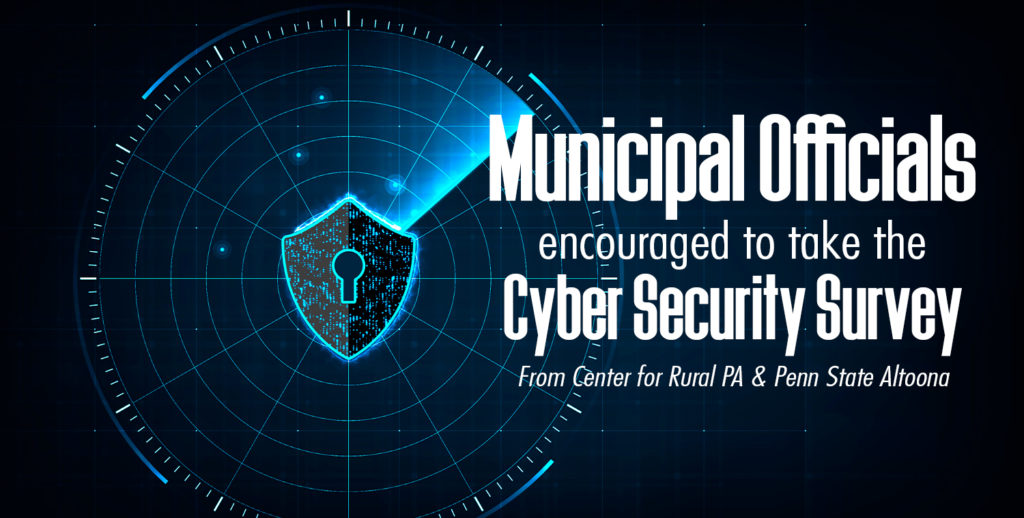 Researchers from Penn State University-Altoona are encouraging PA municipal officials to participate in a survey to assess the cybersecurity readiness of their municipalities. The survey is part of a project sponsored by the Center for Rural Pennsylvania and will take between 30-40 minutes to complete. If you didn't already receive an email request, you can find contact and survey info here:
https://altoona.psu.edu/academics/divisions/business-engineering-information-sciences-technology/information-systems-security-readiness-assessment
"If You See It, Kill It!"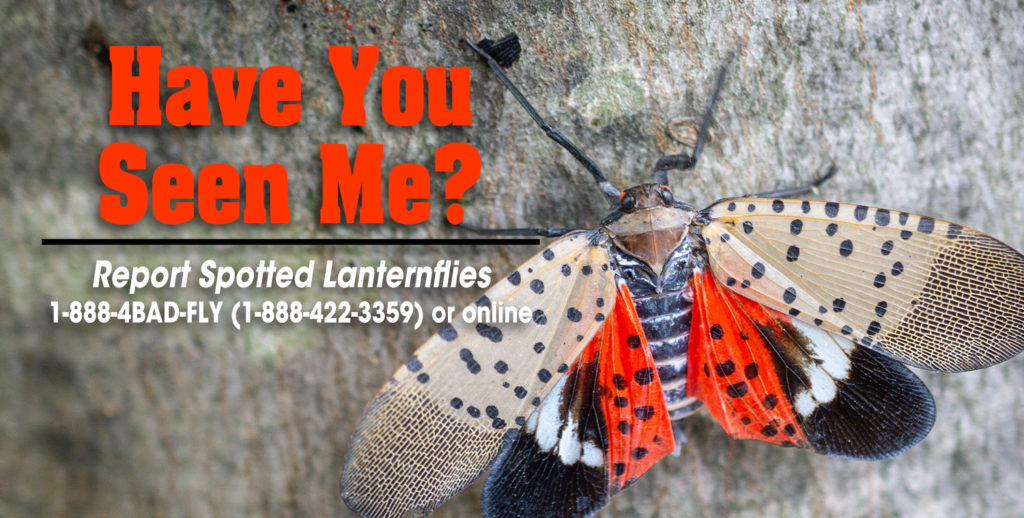 PA residents are asked to report spotted lanternfly sightings to 1-888-4BAD-FLY (1-888-422-3359) or online. The destructive, invasive insect's life cycle begins in the fall when the adult lays masses containing 30-50 eggs. You can learn about what to look for and what to do here: https://extension.psu.edu/spotted-lanternfly
Funding Available to Help Farmers and Communities Improve Water Quality in Chesapeake Bay Watershed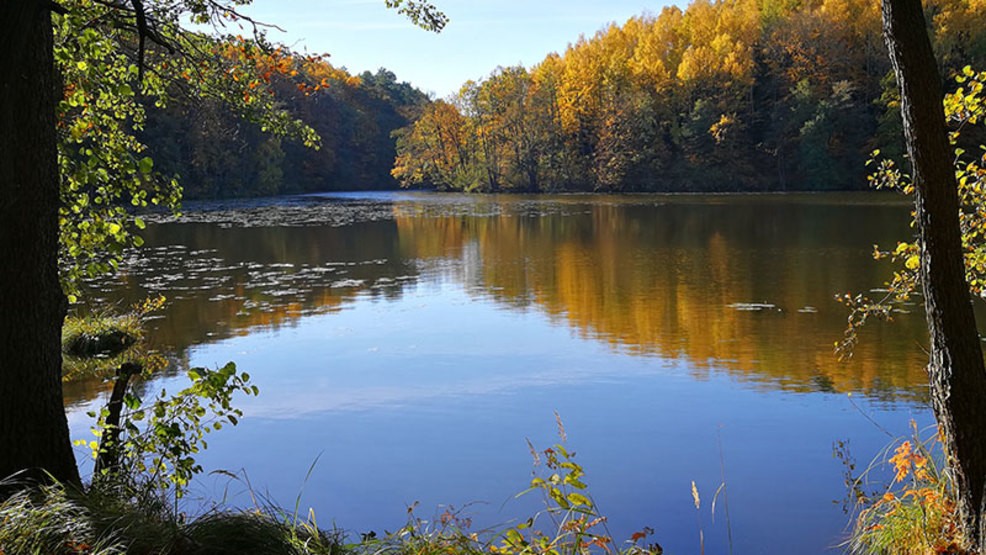 Funding is available to help Chesapeake Bay Watershed communities reduce pollutants in local streams and rivers. The Department of Environmental Protection's (DEP) Agricultural Plan Reimbursement Program will provide $1.3 million in reimbursement grants to help farmers with the cost of preparing agricultural plans that will help reduce flooding, protect public health and water supplies, and promote the long-term viability of farming.
Reimbursement funds are available to farmers for plans developed on or since January 1, 2019, and a farmer may be reimbursed for more than one plan. Small farmers are especially encouraged to register. The deadline to register is April 1, 2020. Information may be found at the Agricultural Plan Reimbursement Program website.
Funding Available for Streamside Buffer Planting, ATV Projects
The Department of Conservation and Natural Resources (DCNR) has announced that applications will be accepted through September in two department grant programs aiding streamside buffer planting and ATV-related projects. In the application period, which opened August 1 and closes September 30, $1 million in PENNVEST-funded grants again are being made available to assist landowners in planting trees along stream and riverbanks in the state. Also offered is approximately $600,000 for projects related to use of ATVs.
Pennsylvania has a goal of planting 95,000 acres of buffers along waterways by 2025. To date, investments totaling almost $4.4 million have funded plantings on more than 920 acres.
For guidelines and to apply for buffer or ATV grants, visit DCNR's grants portal.