Dear Friends,
Hello! Thank you for subscribing to my E-newsletter. I am honored to serve the 23rd Senate District and look forward to working with you toward building a better future for Pennsylvania!
This E-newsletter serves to keep you updated on what is happening throughout Bradford, Lycoming, Sullivan, Tioga and Union counties and what I am doing as your state senator in Harrisburg. I hope that you will find this E-newsletter helpful, and if you have any questions or concerns, please feel free to contact me.
Gene Yaw
State Senator
www.SenatorGeneYaw.com

"Life starts all over again when it gets crisp in the fall."
– F. Scott Fitzgerald
Attn: Bradford, Sullivan and Susquehanna County Residents
Take the Northern Tier RPO's Fall 2019 Transportation Survey

Transportation planners at the Northern Tier RPO are updating the region's long-range transportation plan for the 2020-2045 period. The long-range plan prioritizes the region's transportation network needs and recommends projects for federal and state funding. Funding is assigned to projects in 4-year cycles known as the transportation improvement program or TIP.
Your response to this 10-question transportation survey can help to identify needs and prioritize projects in the plan. The survey asks for your assessment (or satisfaction) with the various parts of the transportation system that you use and provides an option to comment on each. Please use comments to identify specific problem locations. Select "N/A" for parts of the system that you don't use.
The survey will be open through October 5th, 2019. To take the survey, click here.
Joining PA House Majority Leader in Williamsport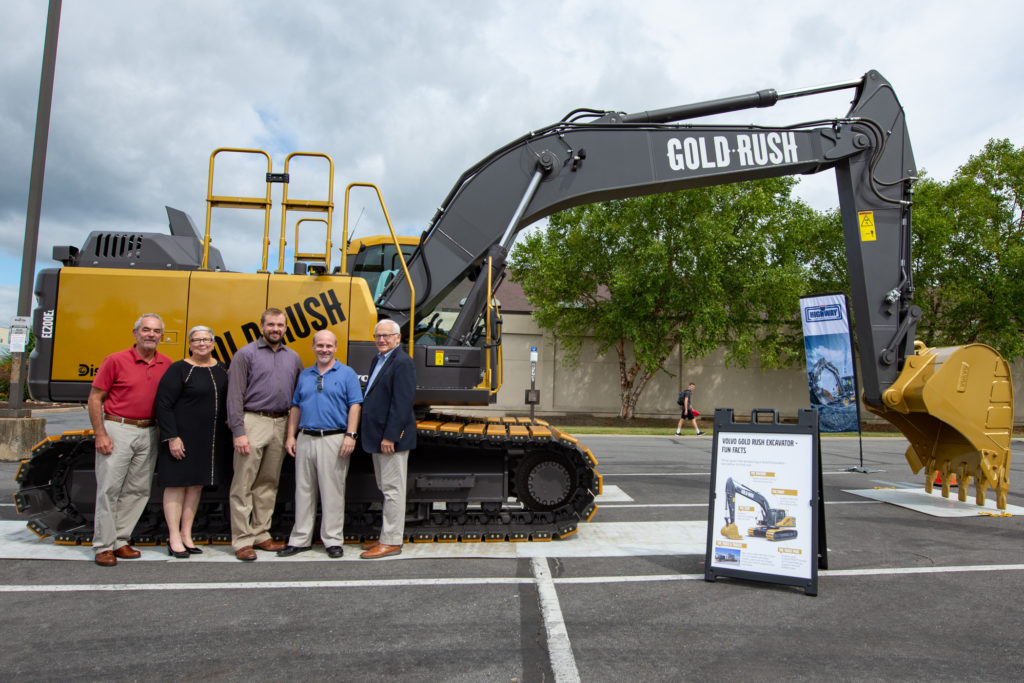 [Pictured L to R: PA State Rep. Garth Everett; Penn College President Davie Jane Gilmour; PA House Majority Leader Bryan Cutler; Rep. Cutler's Chief of Staff Jake Smeltz and Sen. Yaw]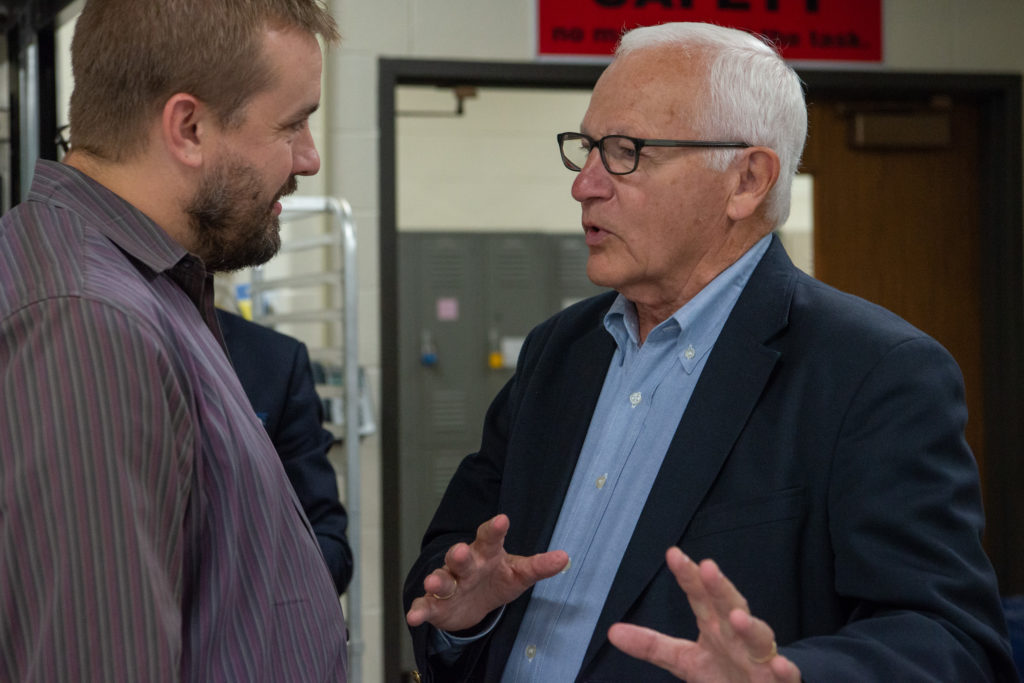 [Pictured L to R: PA House Majority Leader Bryan Cutler and Sen. Yaw]
On Thursday, September 5th, Pennsylvania House Majority Leader Bryan Cutler (R-Lancaster), visited the Pennsylvania College of Technology Campus in Williamsport. I had the opportunity to join Leader Cutler, state Rep. Garth Everett (R-84), Penn College President Davie Jane Gilmour and others for the tour – which took in a number of instructional areas of main campus that included welding and metal fabrication, advanced manufacturing, automotive restoration, culinary arts and hospitality, plastics and polymer engineering, and several majors in the School of Nursing & Health Sciences.
For more photos and other news, visit my Facebook page, click here.
In Legislative News…
This week, I circulated a memo to my Senate colleagues highlighting legislation I intend to introduce that will establish statewide uniform requirements restricting the use of Class B firefighting foams containing added PFAS chemistries for training, while allowing for continued sale and use against real-world fires. PFAS chemicals in class B firefighting foam can seep into groundwater and contaminate drinking water sources. Per- and polyfluoroalkyl substances (PFAS) are a group of man-made chemicals that includes PFOA, PFOS, GenX, and many other chemicals. The chemicals are very persistent in the environment and in the human body – meaning they don't break down and they can accumulate over time. There is evidence that exposure to PFAS can lead to adverse human health effects.
MS4 Hearing Slated for Wed., September 11th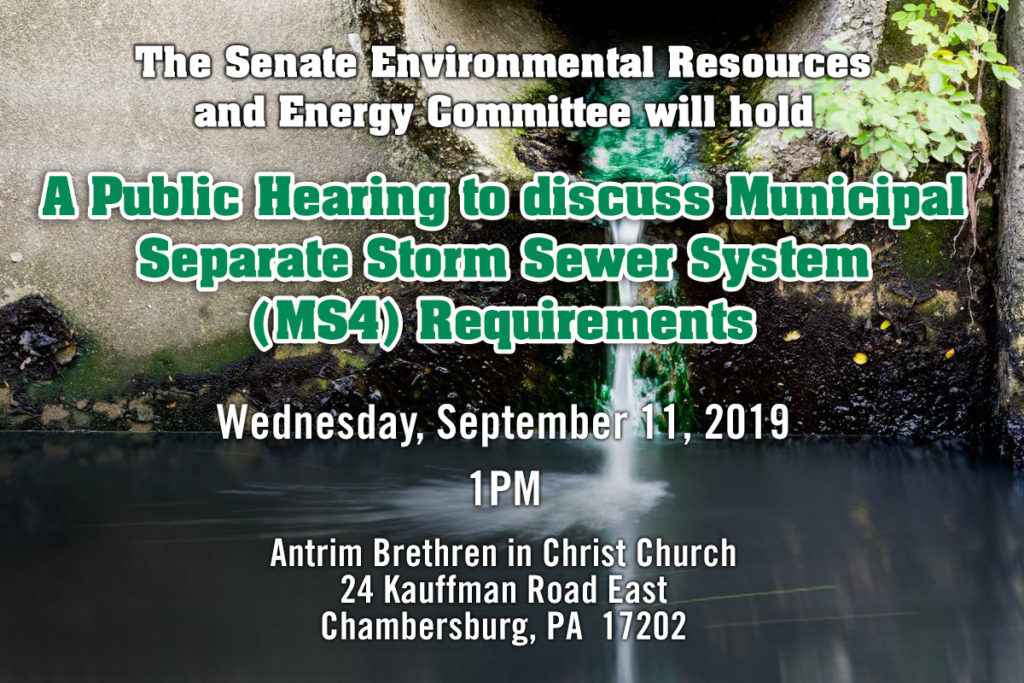 The Senate Environmental Resources and Energy Committee, which I chair, will be holding a public hearing on September 11th in Chambersburg to discuss Municipal Separate Storm Sewer System (MS4) requirements. Committee members will receive an overview of the MS4 program and hear from local municipalities who are seeking to comply with federal stormwater regulations.
WATCH LIVE: https://environmental.pasenategop.com/
In other Committee news…….The Senate Communications and Technology Committee continues to hold public hearings across the state on broadband access……. Speaking in front of a packed room at the Monroe County Safety Center, Sally Kozak, Deputy Secretary with the Pennsylvania Department of Human Services, testified that broadband access is critical for the delivery of high-quality healthcare.
"When it comes to medical services, providers need access to robust, reliable broadband to ensure they are able to communicate with patients and hospitals effectively, transmit and receive crucial data, and implement the latest technology," Kozak said.
…..Veteran suicide rates are being examined by the Senate Veterans Affairs and Emergency Preparedness Committee through a series of public hearings across the state. The most recent hearings have highlighted the national Veterans Crisis Line (1-800-273-8255), navigating the host of services available to veterans, more comprehensive post-deployment/re-acclimation periods, as well as additional VA Vet Centers, County Veterans Courts, Veterans Service Units in Prisons and Veterans Services Officers, all in order to get veterans the services they need.
For a schedule of upcoming Senate hearings and committee meetings, click here.
2019-2020 Fire Company and Emergency Medical Service Grant Program Application Period Open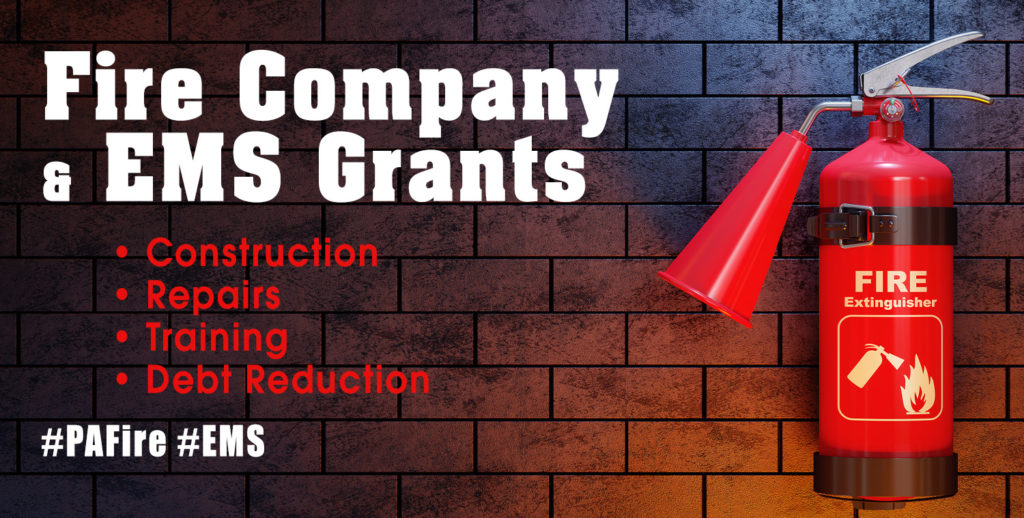 Applications are being accepted through October 18th for the PA Fire Company and Emergency Medical Service Grant Program. Funds can be used for construction/renovation, equipment purchase/repair, training, debt reduction and more. Volunteer and career services can apply.
To apply, click here.
Agriculture Department Invites PA Students to Help Fight Spotted Lanternfly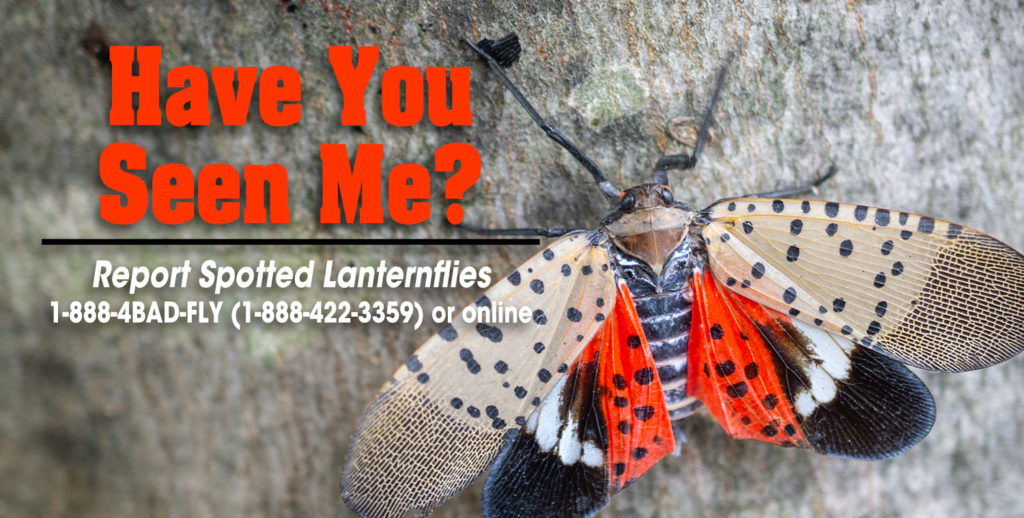 The Pennsylvania Department of Agriculture is inviting first- through eighth-grade students to help spread the message about the threat of the invasive Spotted Lanternfly by entering the 2019 calendar contest.
The contest is open to all first- through eighth-grade Pennsylvania students, and entries must include:
One fact about Spotted Lanternfly;
Artwork created by the student;
11" X 17" poster, horizontally oriented;
Original artwork, no copies will be accepted; and
A complete contest submission form attached or emailed with the poster.
The competition will run through October 31st, 2019. Click here for a complete list of rules.
September is National Recovery Month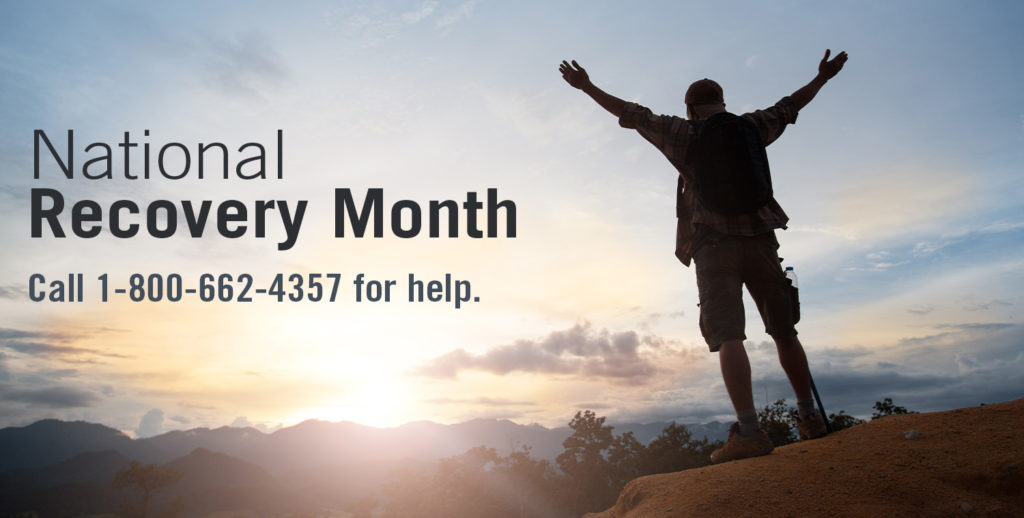 September is National Recovery Month, a time to spread the word that substance use treatment and mental health services can enable those in need to live healthy and rewarding lives. Need treatment for you or someone you know? Call the Get Help Now Hotline: 1-800-662-4357 to speak with a professional. For more information, click here.
KinConnector Hotline Available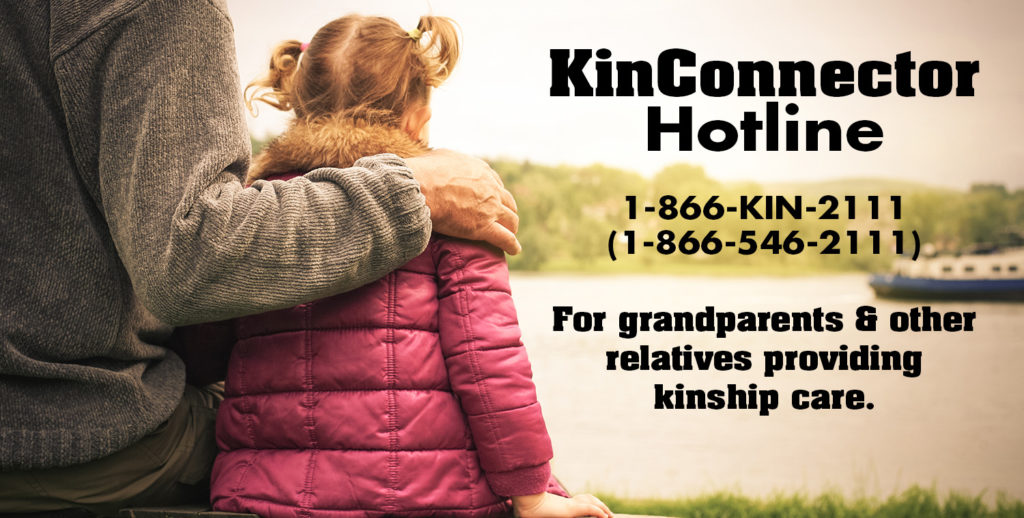 Families in kinship care situations, including grandparents, aunts, uncles & siblings raising children because of the #opioidcrisis or other reasons, can find services and support by calling the new KinConnector hotline: 1-866-KIN-2111 (1-866-546-2111).