Dear Friends,
Hello! Thank you for subscribing to my E-newsletter. I am honored to serve the 23rd Senate District and look forward to working with you toward building a better future for Pennsylvania!
This E-newsletter serves to keep you updated on what is happening throughout Bradford, Lycoming, Sullivan, Tioga and Union counties and what I am doing as your state senator in Harrisburg. I hope that you will find this E-newsletter helpful, and if you have any questions or concerns, please feel free to contact me.
Gene Yaw
State Senator
www.SenatorGeneYaw.com

Save the Date!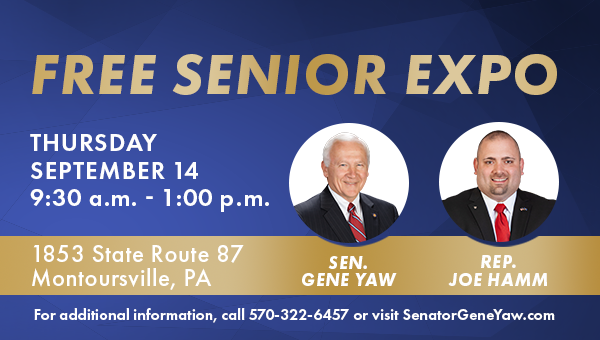 Our FREE Senior Expo is next week! Join us on September 14th at Community Baptist Church.
This event includes door prizes, health screenings, and refreshments. Over 75 exhibitors from government agencies and non-profit organizations will be on hand!
On the Horizon…
The Borough of South Williamsport has a need to expand and update the waiting list for its housing rehabilitation program. Qualified residents may receive up to $65,000 each for home repairs. For more information on eligibility and applications, interested residents may call SEDA-COG at 570-524-4491 ext. 7215.
The Pennsylvania Fish and Boat Commission is now accepting applications for the Boating Facility Grant Program. The deadline for applications is December 30, 2023.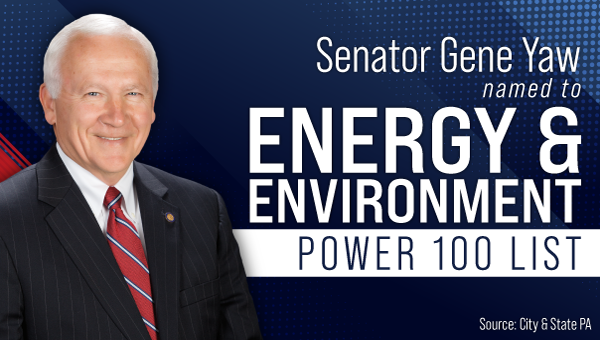 I am honored to have recently been named to the City and State Pennsylvania 2023 Energy and Environment Power 100 list. As Chair of the Senate Environmental Resources and Energy Committee, I take very seriously my role in advancing measures that I believe will unleash Pennsylvania's energy potential while improving our environment and protecting it for future generations."
I am proud of the work we've done to better Pennsylvania's 85,000 miles of waterways, generate hundreds of millions of dollars annually for infrastructure, community and environmental programs, help local officials respond more quickly and efficiently to emerging problems, and ensure that no matter the time of day or weather, the lights come on and Pennsylvania consumers have access to the affordable, reliable energy they depend on.
The Energy & Environment Power 100 highlights the most influential environmental professionals and advocates in Pennsylvania.
Read more HERE…
On the Road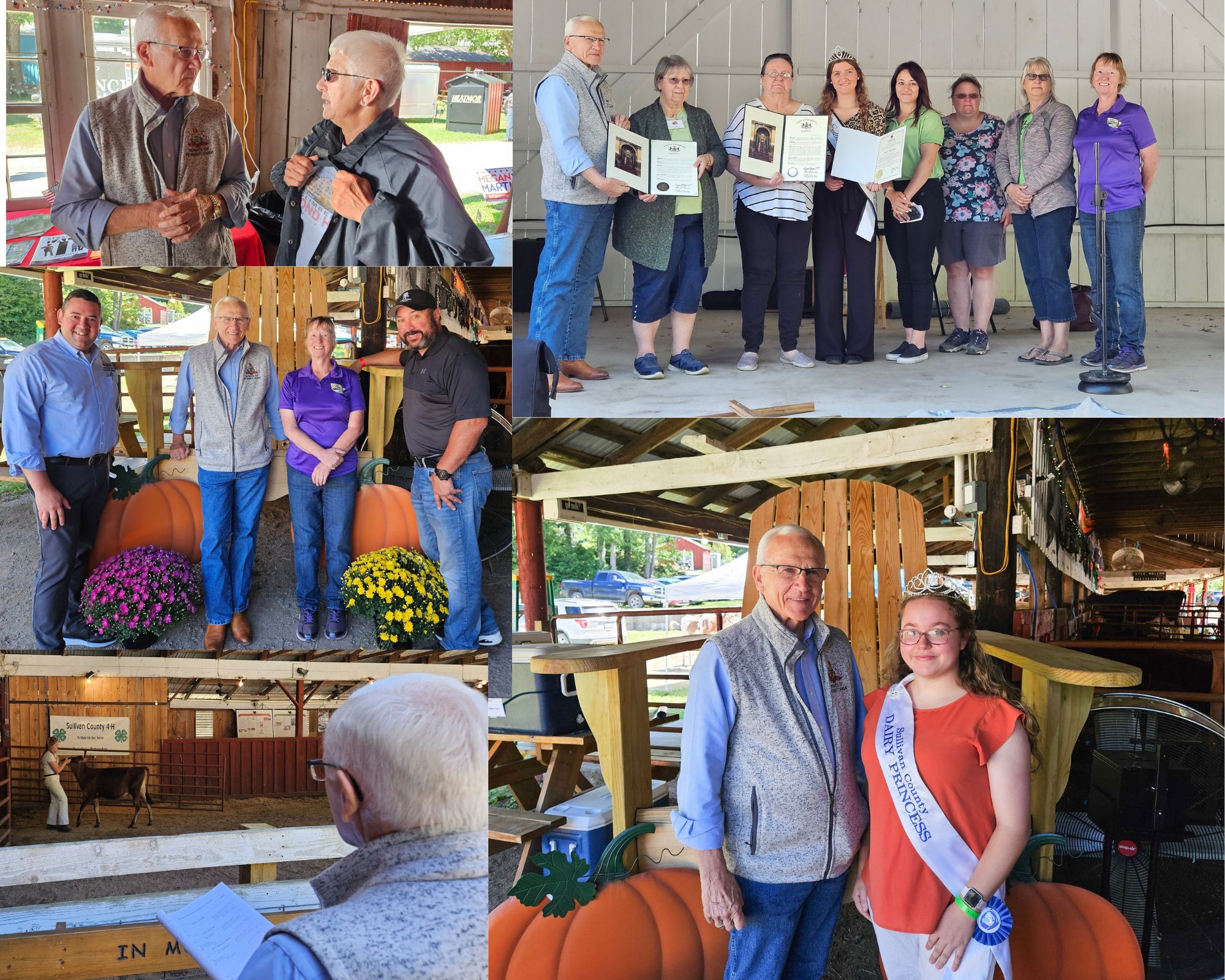 The 171st Sullivan County Fair was held last week in Forksville and I had the opportunity to meet and recognize several individuals who serve as outstanding ambassadors for agriculture in our region.
Carol Miller & Jane Hoover were honored with the 2023 Friend of the Fair Award by the Pennsylvania Department of Agriculture for their longstanding service to the fair.
Carol has not only contributed entries for exhibits, but also has donated her time to ensure that the fair is a positive experience for others. Since beginning her work with the fair in 1990, she has handled the vast number of entries in the Domestic & Fine Arts Department, which include quilts, doilies, samplers, crocheted and knitted items and embroidery.
Affectionately known to many people in the community as "Grandma Jane," Jane Hoover is a lifelong resident of Sullivan County and has been involved with the fair for more than 30 years. During her tenure, she led the Entertainment Committee and worked to take payments, mail tickets, organize seating arrangements and coordinate entertainers and their transportation.
It was an honor to present both of them with congratulatory citations from the PA Senate.
In addition to this recognition, it was great to meet and see so many Sullivan County 4-H'rs at the Fair Youth Livestock Show, as well as all of the exhibitors and vendors at the fairgrounds. They put in a tremendous amount of work even before the fair began and they should all be proud.
My thanks to Sullivan County Commissioner Darlene Fenton; the Penn State Extension Sullivan County 4-H; Sullivan County Fair Queen Lynsay Trostle and Dairy Princess Makayla Bedford; Sara Gligora (Dept. of Ag, Central Region Director/Special Assistant for Workforce Development); Kim Phillips (President of the Fair Association); Nadine Molyneaux (Vice President of the Fair Association) and the many volunteers who donate their time to ensure this fair continues year after year.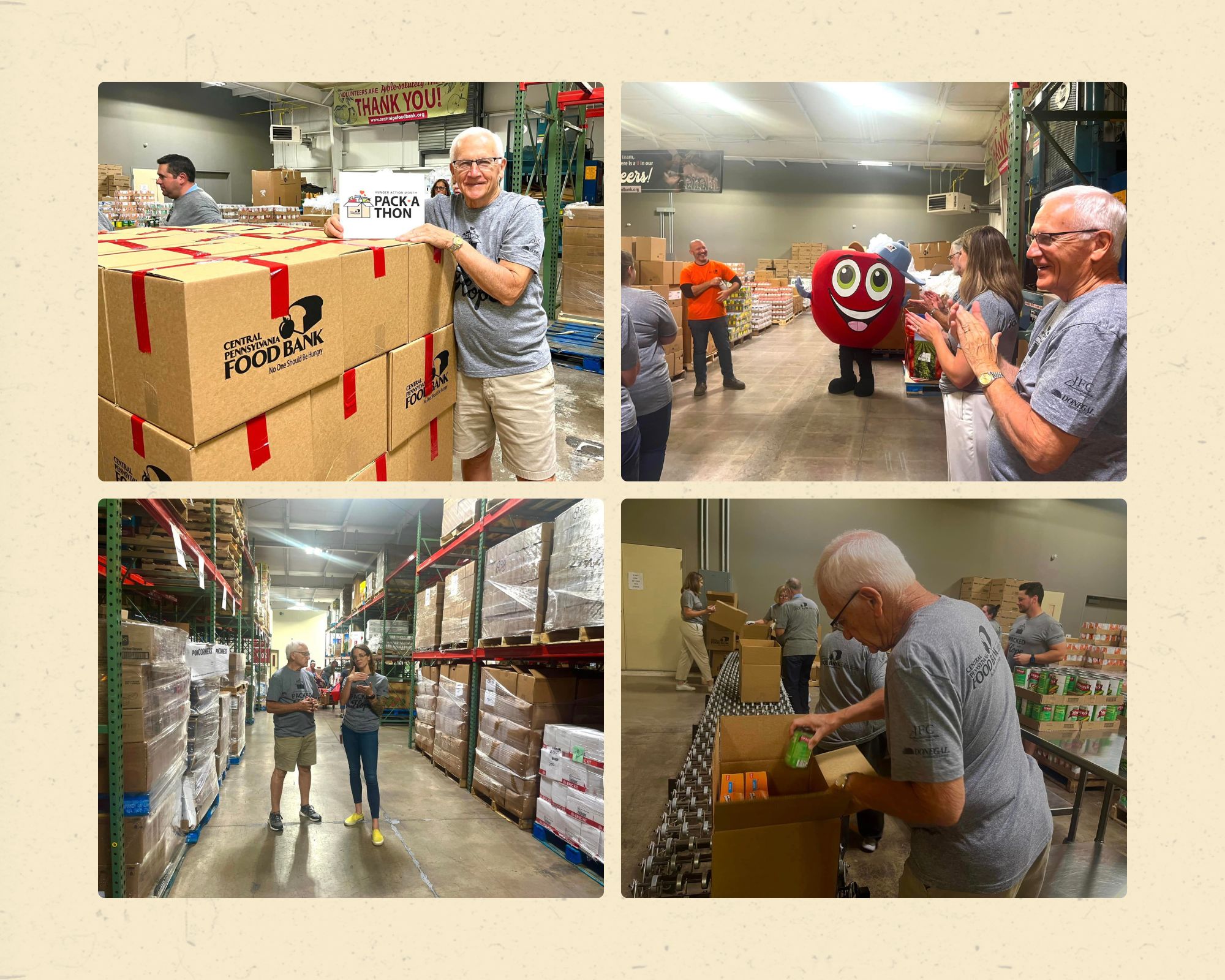 September is Hunger Action Month!
This week my staff, PA State Rep. Jamie Flick, and I volunteered at the Central Pennsylvania Food Bank's Pack-A-Thon in Williamsport.
This month and all year long, the Food Bank joins others across the state and Feeding America to take action in fighting hunger across our communities.
Hunger Action Month is your opportunity to join a movement that has a real and lasting impact to feed more Pennsylvanians than ever.
Learn more about volunteer opportunities HERE.
Senate Approves Critical Budget Implementation Bills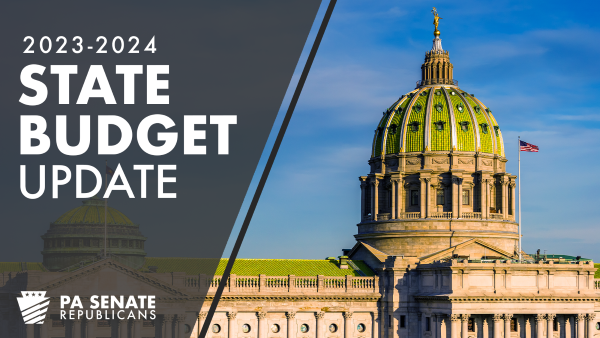 Last week the Senate advanced two bills to implement key parts of the 2023-24 budget and drive out funding to schools, hospitals, EMS providers, higher education, libraries and more. These fiscal code bills take an important step to further finalize portions of the state budget which require implementation language.
House Bill 1300 reauthorizes assessments and payments to hospitals, boosts reimbursement rates for EMS providers, and reauthorizes judicial fees that courts rely on for funding. All three of these budget items are important and time-sensitive.
In addition, the bill directs funding to many non-controversial and bipartisan budget items related to education, including allocating more than $260 million for community colleges and distributing more than $70 million in state aid for libraries and $11 million in grants for non-public school safety initiatives.
House Bill 1300, approved by a bipartisan vote, also distributes $150 million for the state's Clean Streams Fund to address agricultural conservation, nutrient management, clean water procurement and stormwater management.
The Clean Streams Fund puts money into action by correcting decades of non-point source pollution with innovative solutions, like farming cooperatives and strategic tree planting. I am pleased to see continued state investment in the preservation of our waterways for generations to come.
While these bills have been advanced by the Senate, critical support authorized by the legislation cannot be finalized until the House of Representatives also returns to session.
Read more HERE…
Committee Advances Bill to Move Up 2024 Primary Election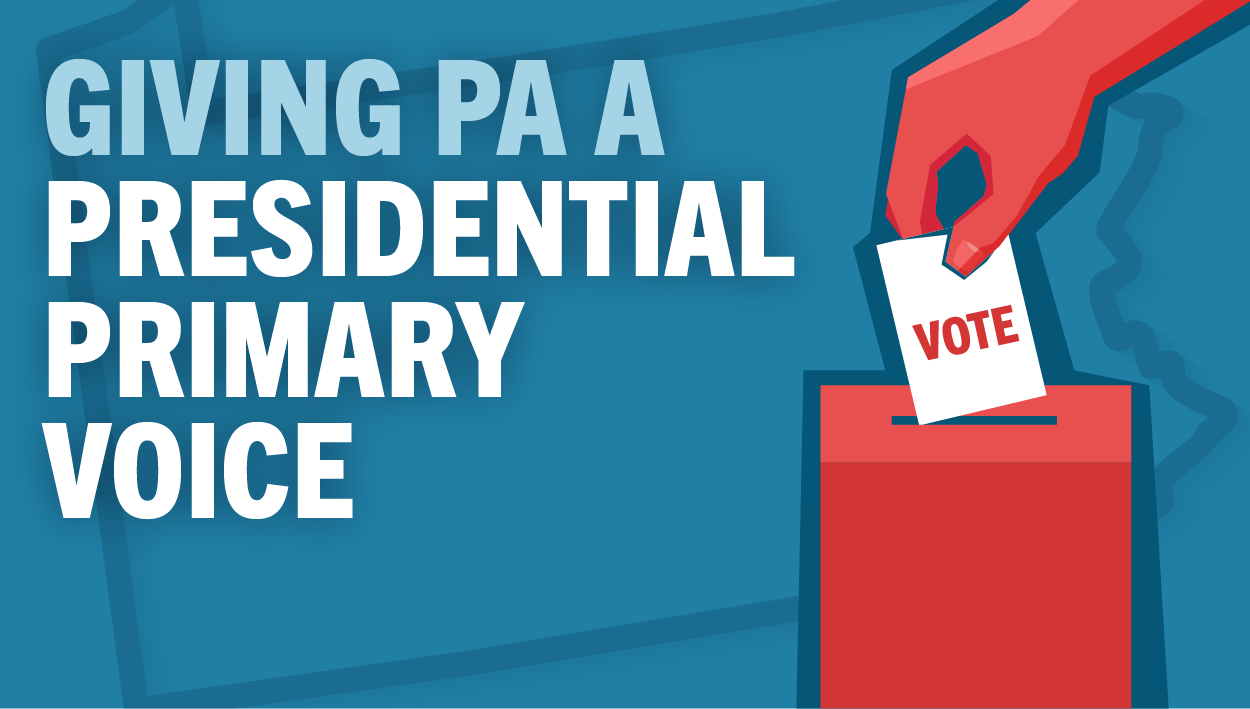 Bipartisan legislation to give Pennsylvanians greater say in the 2024 presidential election by moving up the primary election date was approved by a Senate committee last week. The bill advances to the full Senate for consideration.
The Senate State Government Committee passed Senate Bill 224 to move up the primary election by five weeks to March 19, 2024. This change will likely place the Pennsylvania primary election on the same day as Arizona, Florida, Illinois and Ohio.
In many presidential elections, the outcome is largely decided before Pennsylvania voters have a chance to cast a ballot. Moving up the spring election date gives voters in the fifth-largest state a better chance of weighing in on the presidential primary.
Tax Collections Show Effectiveness of Reducing Taxes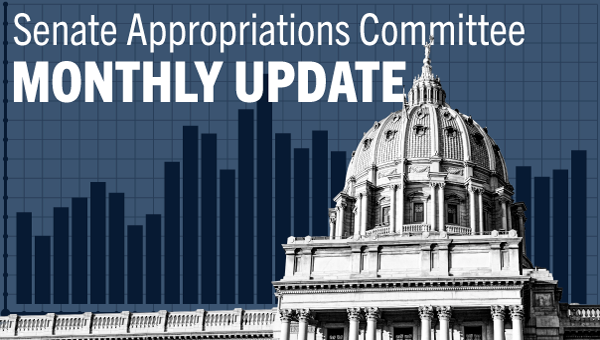 Each month, the Senate Appropriations Committee prepares an update about the state's financial health. The most recent report shows that total General Fund revenues were $185.3 million, or 6.9%, higher than last year at this time. Corporate Net Income Tax (CNIT) collections were $31.3 million, or 20.8%, higher than July 2022 collections.
The increased collections demonstrate the effectiveness of reducing Pennsylvania's CNIT rate, which started with the 2022-23 state budget. This year's budget continues the phase-down of our CNIT rate, which will take Pennsylvania from one of the highest tax rates in the country to one of the lowest.
The full update, including the monthly revenue report, is available here.
Scam Threatens Suspension of Health License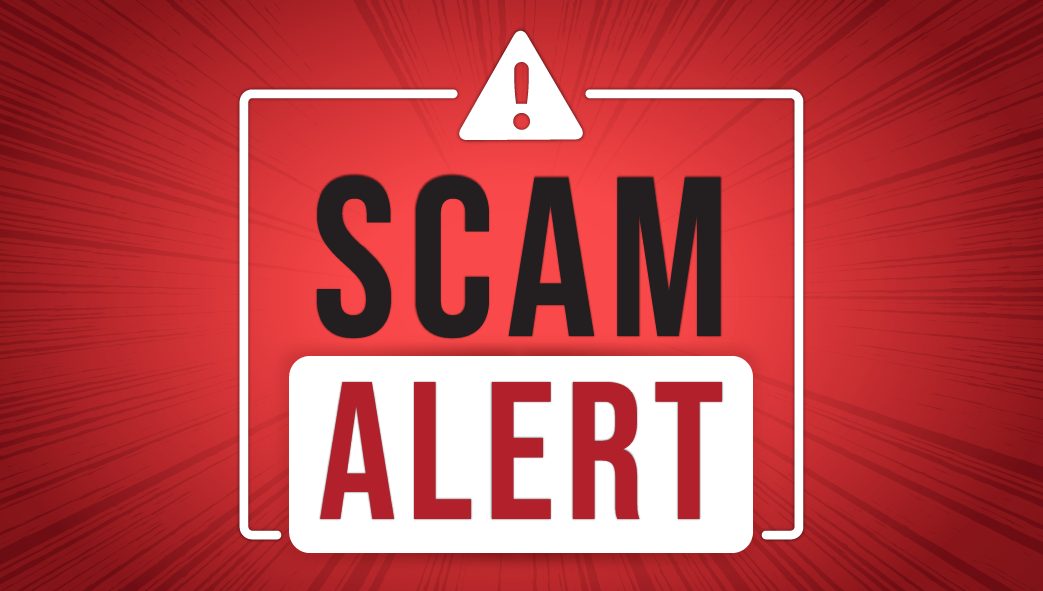 Scammers pretending to be from the Pennsylvania Department of State's health-related licensing boards are calling active and inactive licensees, claiming their licenses are suspended due to allegations of criminal activity. To trick people, the scammers spoof the state board's phone number and name on caller ID.
Someone who actually represents the state board will not contact you by phone to request a credit card payment, wire transfer or money order. They will never request any payment be made using gift card or that it be wired to a foreign country.
If you receive one of these calls, please hang up and report it to the FBI Internet Crime Complaint Center.
Shared Ride Services Available to the Public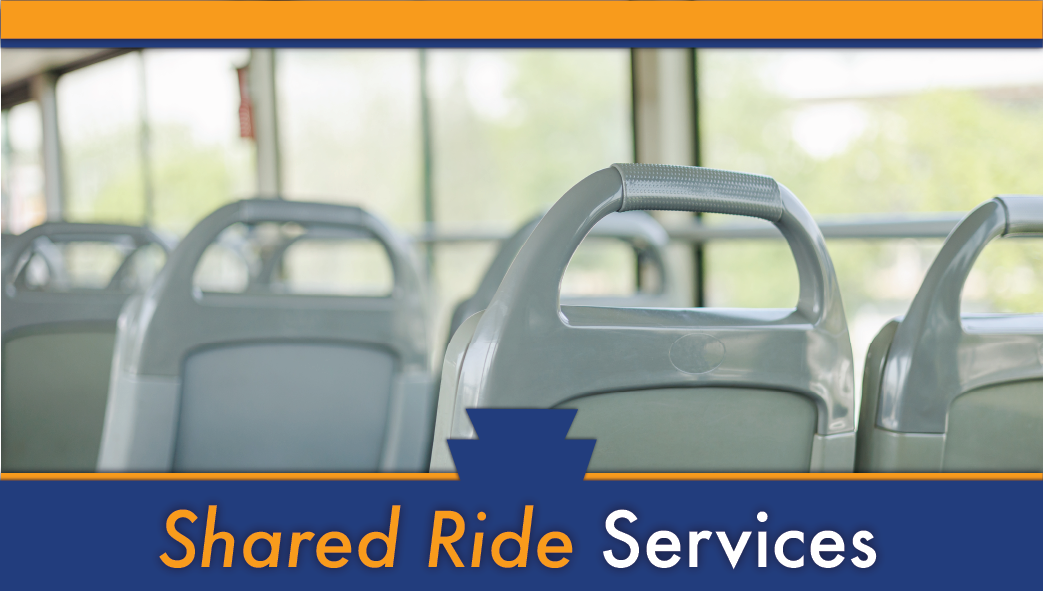 People who do not drive can get where they need to go using shared ride services. Riders can travel to work, medical providers, grocery stores, shopping centers and more when fixed route services cannot meet their needs.
While shared ride services are open to the public, riders must register in advance to use them. Each shared ride provider has its own fare structure. Various programs allow seniors, persons with disabilities and low-income individuals to access shared ride service at a reduced out-of-pocket cost or even for free.
Find more information and the shared ride service provider near you here.
Tax-Free Savings Accounts for People with Disabilities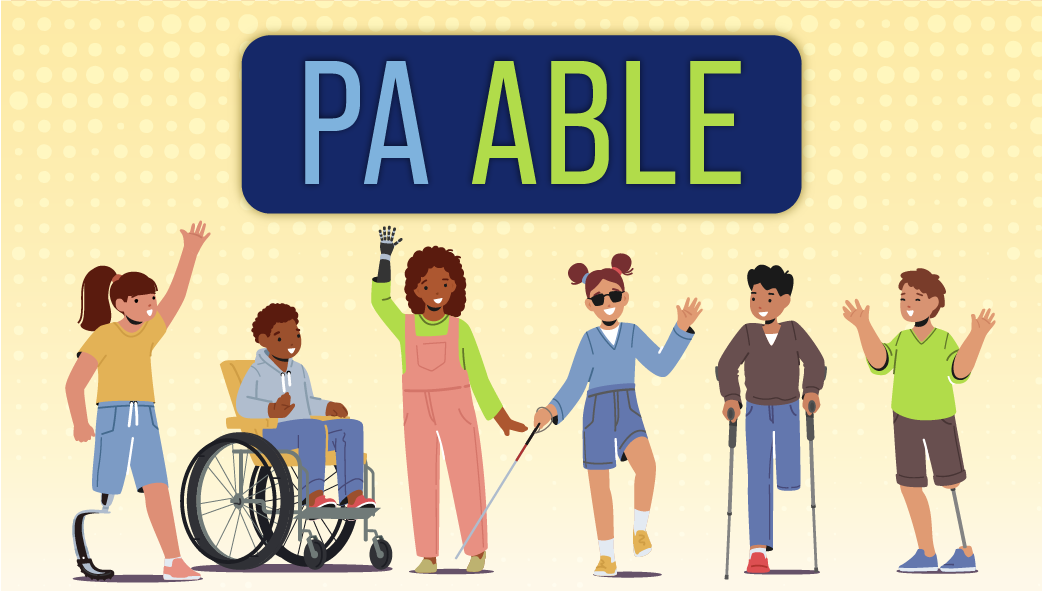 Tax-free savings accounts to help people with disabilities save money for disability-related expenses are available through the Pennsylvania Treasury. PA ABLE (Achieving a Better Life Experience) accounts are structured similar to tuition savings accounts.
Family members and friends can contribute up to $17,000 per year; PA ABLE account owners who earn income may contribute additional funds beyond the annual contribution limit. Once the maximum account limit of $511,758 is reached, accounts continue to earn interest.
Withdrawals from the account will be exempt from both state and federal income taxes as long as the funds are used for qualified disability expenses. These include education, housing, transportation, employment support, health prevention and assistive technology. Learn more here.
Remembering the Sept. 11, 2001 Attacks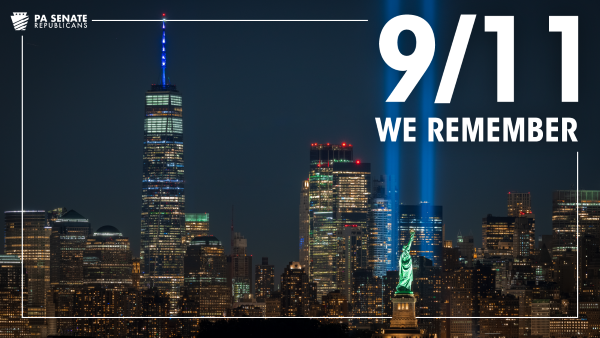 Monday marks the 22nd anniversary of the Sept. 11 attacks on our country, including one that resulted in a plane crash in Somerset County, Pennsylvania. It is with a heavy heart that we remember the devastating attacks and wish peace for the families who lost a loved one.
We also recognize the incredible heroes, including those who made the ultimate sacrifice, as they cared for the innocent victims. Emergency responders and military personnel deserve our deep gratitude.