Dear Friends,
Hello! Thank you for subscribing to my E-newsletter. I am honored to serve the 23rd Senate District and look forward to working with you toward building a better future for Pennsylvania!
This E-newsletter serves to keep you updated on what is happening throughout Bradford, Lycoming, Sullivan, Tioga and Union counties and what I am doing as your state senator in Harrisburg. I hope that you will find this E-newsletter helpful, and if you have any questions or concerns, please feel free to contact me.
Gene Yaw
State Senator
www.SenatorGeneYaw.com

September 13, 2019
"Tomorrow hopes we have learned something from yesterday."
-John Wayne
---
The Pennsylvania House of Representatives will reconvene on Tuesday, Sept. 17th, 2019 at 1PM, while the Senate will reconvene the following week on Monday, Sept. 23rd, 2019 at 1PM.
COMING UP: Annual Senior Citizen's Expo Set for September 19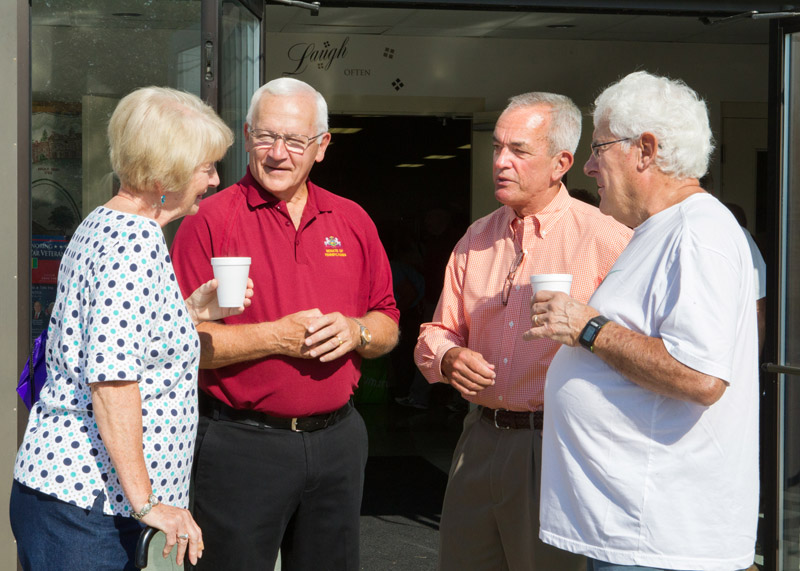 Rep. Garth Everett and I are reminding local seniors and caregivers of our annual 'Senior Expo' next Thursday, September 19th in Lycoming County.
The free event will be held from 9:30AM to 1PM at the Community Baptist Church, 1853 Route 87 Highway, Montoursville, PA 17754.
More than 100 exhibitors will be on-hand to provide the most current information on state programs and services available to Pennsylvania's older residents. The event will include document shredding provided by North Central Sight Services and a special Agent from the PA Attorney General's Office will be conducting a Senior Crime Prevention Seminar at 10:30AM. Please RSVP for this seminar at 570-327-2084.
Don't miss it!
MS4 Discussion Draws Crowd, Concerns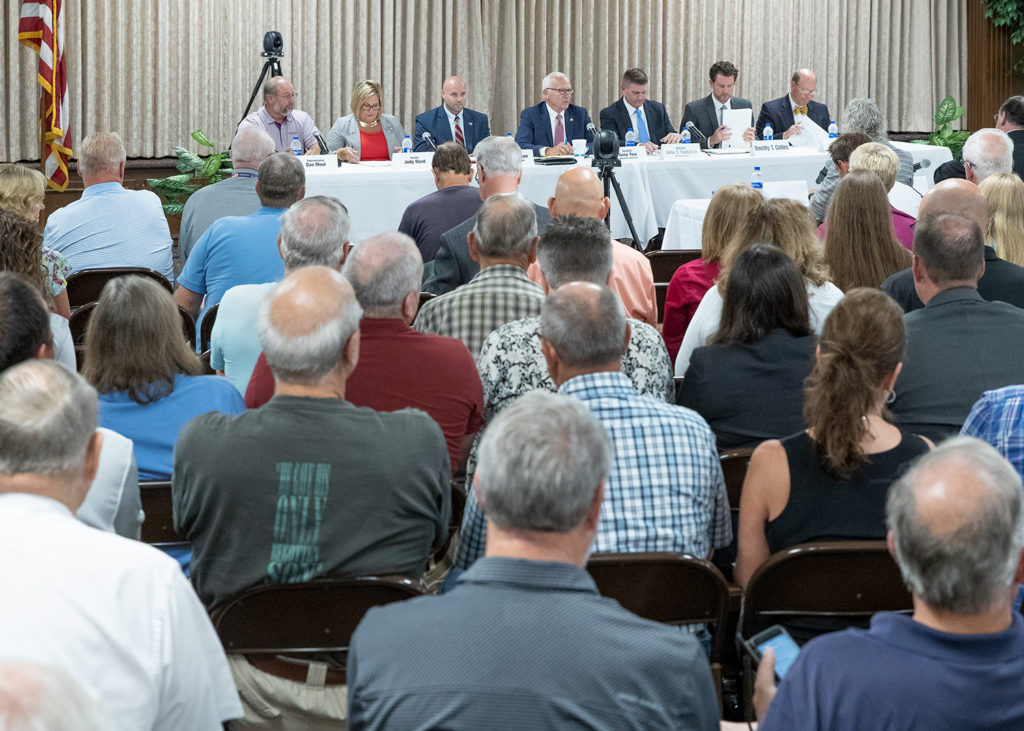 This week, I chaired a hearing of the Senate Environmental Resources and Energy Committee in Greencastle, Franklin County, to hear from local municipal officials on the implementation of a controversial stormwater-control mandate through the MS4 (Municipal Separate Storm Sewer System).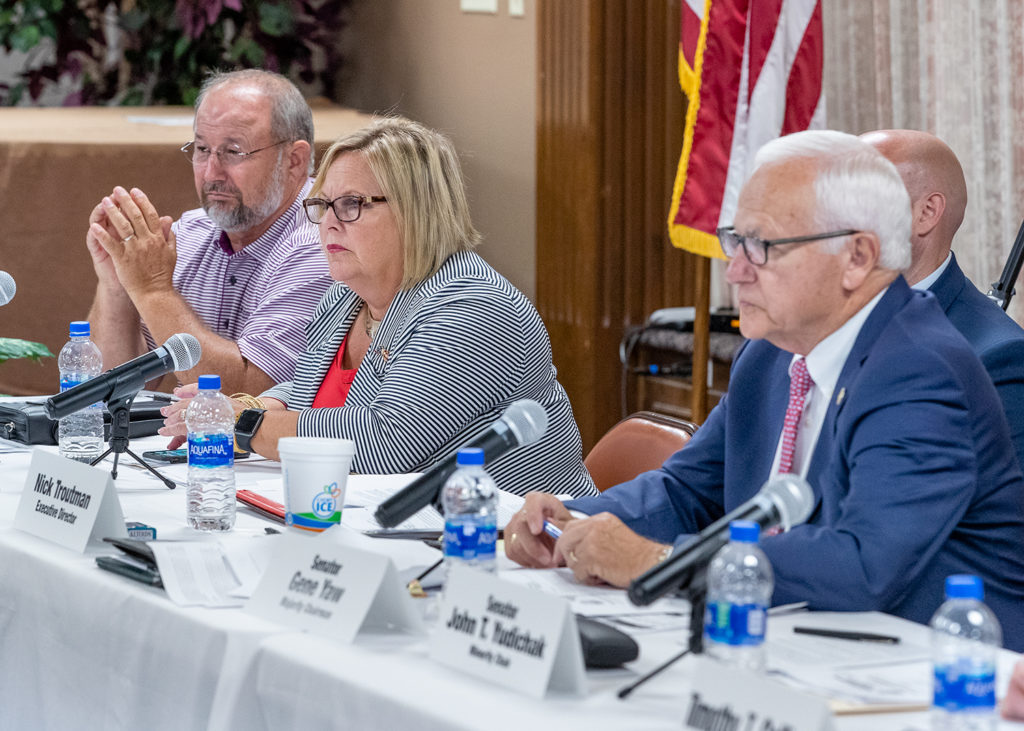 Most who testified at the hearing at Antrim Brethren in Christ Church spoke of the burden that the federal and state regulations aimed at cleaning up the Chesapeake Bay are putting on local municipalities such as Greencastle and Antrim Township.
Greencastle recently imposed a stormwater-pollutant-impact fee on its property owners to help fund big-ticket projects intended to meet the requirements.
To preview the hearing, or to read submitted testimony, click here.
Chesapeake Bay Commission Members Convene for Tour, Quarterly Meeting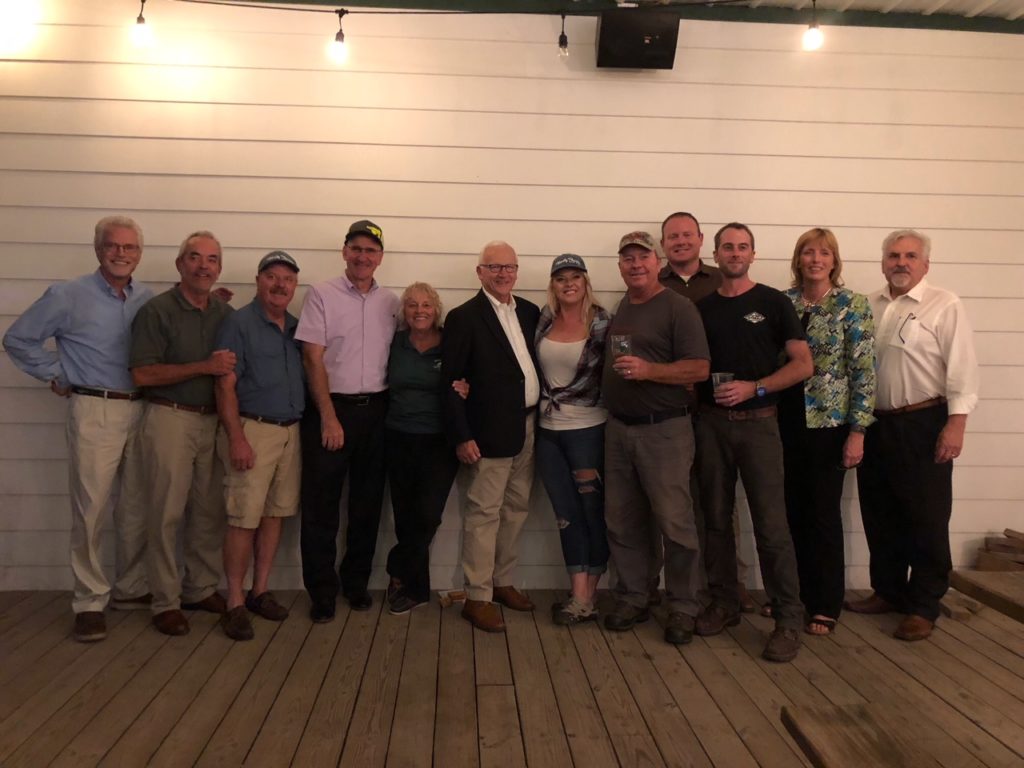 Following Wednesday's hearing on stormwater requirements, I joined my fellow members of the Chesapeake Bay Commission (CBC) on Thursday, September 12th for a Farm Tour in Adams County, followed by our Quarterly Meeting (on Friday). I had the opportunity to discuss many of the concerns heard during our MS4 hearing, as well as other legislative issues currently before the Pennsylvania General Assembly. A legislative priority of mine is a comprehensive update to the Department of Agriculture's (PDA) fertilizer program. PDA has invested a lot of time and effort in drafting an update of the program (and so has CBC, with members sponsoring the bill in four consecutive sessions). It is a significant component of the Watershed Implementation Plan's (WIP's) stormwater recommendations. PDA, CBC, and others want to see this bill pass!
The CBC is a tri-state legislative assembly representing Maryland, Virginia and Pennsylvania. The Commission's leadership covers a full spectrum of Bay issues: from managing living resources and conserving land, to protecting water quality.
Grant Programs Open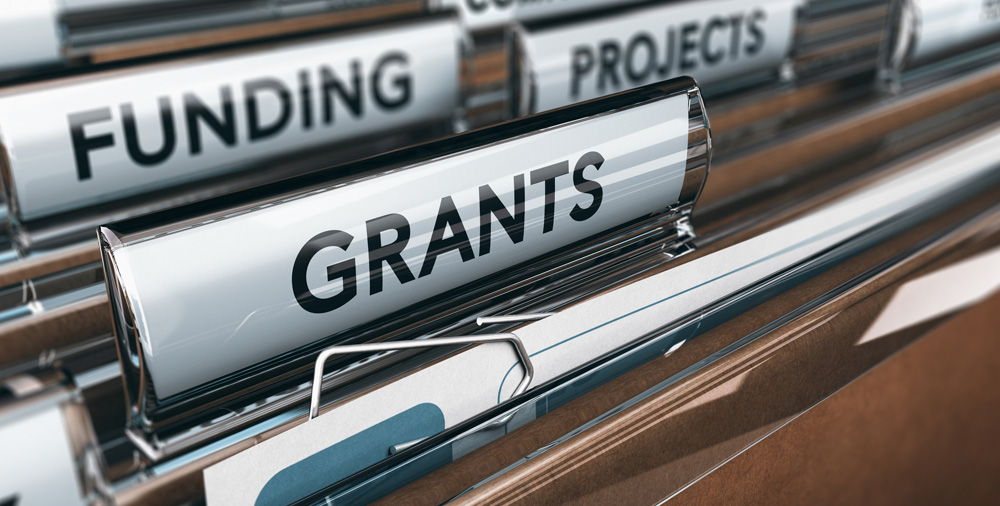 Applications for $60 million of school safety grants are now being accepted by the Pennsylvania Commission on Crime and Delinquency (PCCD). Potential applicants are encouraged to review the solicitations on PCCD's Open Announcements webpage.
This week, PennDOT announced that applications will be accepted to fund improvement projects that will enhance Pennsylvania roadways, bridges, transit facilities, park and ride facilities, sidewalk, crosswalk safety improvements, bicycle lanes and route designations under the Multimodal Transportation Fund (MTF) through November 8, 2019. For more information about the program and previous years' applications and awards, visit www.penndot.gov and click on Multimodal Program under the "Projects & Programs" menu.
Meanwhile, the U.S. Department of Agriculture (USDA) Rural Housing Service has announced that USDA is making $150 million in grants available through the Community Facilities Program to help rural communities continue their recovery from the devastating effects of hurricanes, fires and other natural disasters. Bradford, Lycoming, Sullivan and Susquehanna counties are all eligible to apply.
Input Sought on CWD Plan
Game Commission gathering public comment through February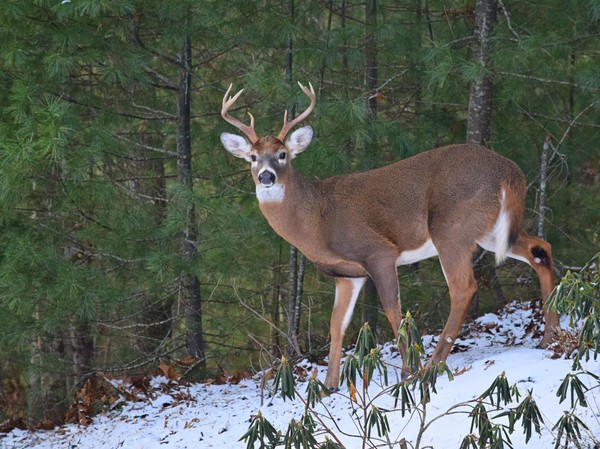 The Pennsylvania Game Commission has released a draft of its new Chronic Wasting Disease Response Plan, a document that, when adopted, will guide the agency's management of CWD, which always is fatal to the deer and elk it infects. The plan is in draft form and available to view at www.pgc.pa.gov.
Public comments on the plan will be accepted through Feb. 29, 2020 and will be considered in the adoption of a final plan, to be implemented for the 2020-21 hunting seasons.
Comments on the draft CWD Response Plan can be submitted through the CWD Response Plan page at www.pgc.pa.gov or mailed to the Pennsylvania Game Commission ATTN: CWD Plan Comments, 2001 Elmerton Ave., Harrisburg, PA 17110-9797. There is a comment form on the page that can be submitted electronically or printed, then mailed.
Attend a Fall Fair or Festival!

Colorful leaves, bountiful harvests and cool temperatures– there's no better way to celebrate autumn across the 23rd Senatorial District than by attending a fall festival or fair.
Balloonfest, Air Show and So Much More, Lycoming Co, Fairgrounds, September 14
PA Bowhunters Festival, Sullivan County Fairgrounds, September 13
Wyalusing Valley Wine Festival, September 14
Fall Festival, Harford, PA, September 15
Central PA Vintage Iron Club Fall Festival September 13-15
Mifflinburg Buggy Museum Suffragette Tea and Walking Tour September 21
Uncap, Uncork, Unwind at the 2019 Brew & Wine Festival, Troy, PA, September 21
Mifflinburg Oktoberfest October 4-5
Buffalo Valley Antique Machinery Association Autumn Exhibit October 4-6
Lewisburg Fall Festival October 12