Dear Friends,
Hello! Thank you for subscribing to my E-newsletter. I am honored to serve the 23rd Senate District and look forward to working with you toward building a better future for Pennsylvania!
This E-newsletter serves to keep you updated on what is happening throughout Bradford, Lycoming, Sullivan, Tioga and Union counties and what I am doing as your state senator in Harrisburg. I hope that you will find this E-newsletter helpful, and if you have any questions or concerns, please feel free to contact me.
Gene Yaw
State Senator
www.SenatorGeneYaw.com

September 15, 2020
JUST IN: *Cultural & Museum Grants Awarded Across Region (Read More)
Governor Wolf's Pandemic Shutdown Ruled Unconstitutional by Federal Judge
A federal judge in western Pennsylvania has ruled that the coronavirus-related shutdown imposed by Gov. Wolf is unconstitutional for reasons including violating the First Amendment Right to assemble. A U.S. District Court Judge said the limits on gatherings of 25 people indoors and 250 outdoors, as well as the stay-at-home and business closure components of the orders issued by Wolf and PA Secretary of Health Dr. Rachel Levine were both unconstitutional.
The courts have validated what we have been saying all along – Gov Wolf's arbitrary and open-ended decisions violate the Constitution. The founding fathers established a system of checks and balances that – even in an emergency – can and do function within the bounds of the Constitution.
What does this mean for local businesses? Click here
Governor's Unilateral RGGI Scheme Advanced by EQB, 13-6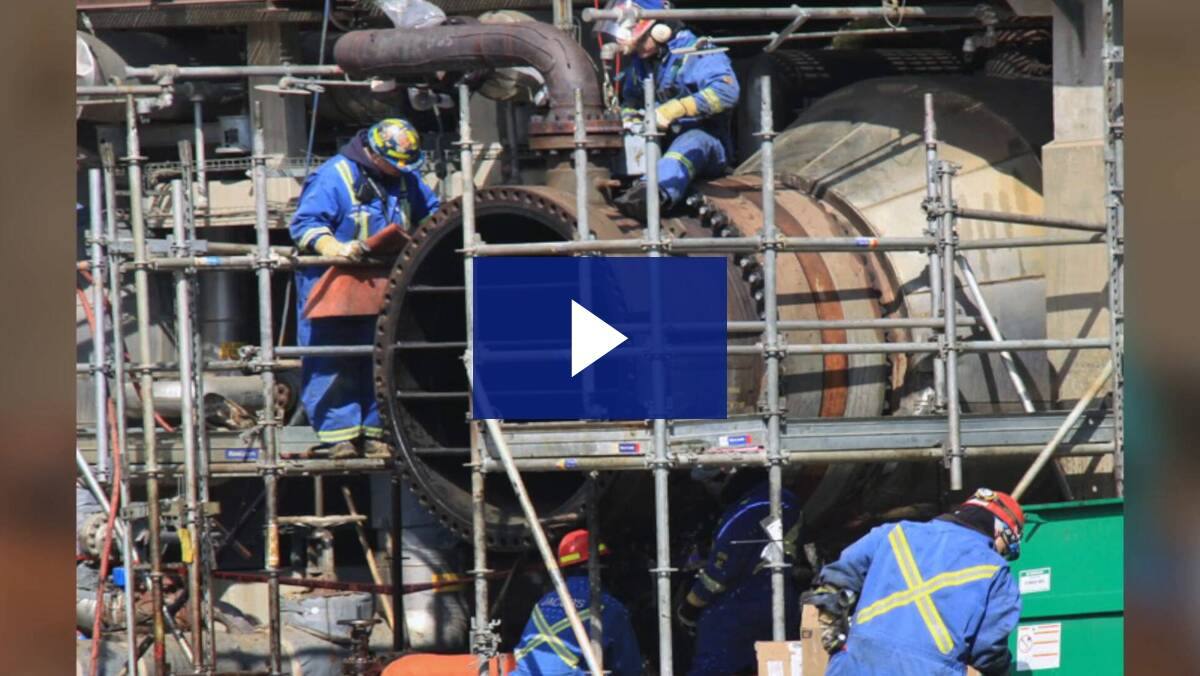 Pennsylvania's participation in the Regional Greenhouse Gas Initiative (RGGI) could cost the state thousands of jobs and hundreds of millions of dollars in economic activity. Yet, despite three DEP citizen-advisory panels rejecting RGGI, the DEP (at the Governor's request) continued on Sept. 15 to move forward in presenting the proposal to the Environmental Quality Board (EQB). The Board, consisting of a majority of Wolf appointees, approved the regulation 13-6. As a member of the EQB, I voted "No".
My colleagues and I advanced legislation last Thursday that created the Pennsylvania Carbon Dioxide Cap and Trade Authorization Act. Senate Bill 950 and House Bill 2025 clarifies that the DEP does not have authority to join RGGI – a compact between several Northeast and Mid-Atlantic states that imposes a carbon tax on electricity production and requires fossil fuel generators to purchase allowances – unless authorized by the General Assembly. The legislation also prohibits similar state or regional greenhouse gas cap-and-trade programs unless authorized by the Legislature. The Committee overwhelmingly approved both measures.
Legislative UPDATE
The Senate will return to voting Session next week beginning on Monday, September 21. A complete schedule of committee hearings and meetings is available here, and all of the meetings and floor activity will be streamed live at www.pasenategop.com.
Extending Broadband to Underserved Communities…the state Senate unanimously approved legislation that would establish a grant program to extend deployment of broadband services in underserved areas of the state. Senate Bill 835 would provide funding to improve access to high-speed broadband internet in rural areas of PA, which currently do not have access to reliable networks. It would limit funding to entities that have demonstrated the ability to construct and administer internet services and require that they provide 20 percent of the funding for the project.
PA Senate Votes to Give Schools Final Say on School Sports, Spectators…the Senate gave final approval to a bill that would ensure school districts could make the final decision on whether to allow school sports, extracurricular activities and spectators during the 2020-21 school year. The bill would remove the uncertainty that has been created by the Wolf Administration's unclear and constantly shifting guidance for schools. The bill would allow school districts to develop their own health and safety plans that reflect the realities facing schools during the COVID-19 pandemic.
Protecting Young Victims of Sexual Assault…The Senate approved a bill last week that would protect young victims of sexual assault against the possibility of having to attend school with their attackers. The legislation would require schools to remove any student convicted or adjudicated delinquent of sexual assault against another student enrolled at the same school.
Senate Votes to Observe Moment of Silence Honoring Lives Lost in 9/11 Attacks…In recognition of the 19th anniversary of the September 11 terrorist attacks, the Senate voted this week to observe a moment of silence in schools to honor our fellow Americans who lost their lives on that fateful day. The bill also will ensure model curriculum is developed to help students understand the significance of these attacks in our nation's history. In addition, the bill would create a similar moment of silence in recognition of Pearl Harbor Day on December 7.
PHFA Issues RFP for PHARE Funding to Support Local Housing Initiatives
Application deadline is Nov. 20, 2020
The Pennsylvania Housing Finance Agency (PHFA) today is issuing a Request for Proposals soliciting applications from organizations for projects to improve the availability and affordability of housing across the Commonwealth. PHARE receives its funding from the impact fee levied on natural gas drilling companies and a portion of the Realty Transfer Tax.
PHARE applications can be completed entirely online, eliminating the need for paper submissions and simplifying the process for applicants. The RFP is located on PHFA's website at https://www.phfa.org/legislation/act105.aspx, and the application is accessible on the PHARE webpage at https://phare.phfa.org/. Applications are due to PHFA no later than 2 p.m. on Friday, Nov. 20, 2020.
PHFA is planning two informational webinars for groups interested in applying for PHARE funds. Both webinars will cover the same information. Webinar dates and times are:
Sept. 23 – 10 a.m. to noon
Sept. 29– 1 p.m. to 3 p.m.
PPL Electric Utilities Hits Reliability Milestone
1 million avoided customer outages since 2015
PPL Electric Utilities' automated smart grid power restoration network has enabled the utility to avoid one million customer outages since 2015.
The milestone, which PPL believes has no equal among U.S. electric utilities, means its 1.4 million customers have collectively avoided 100 million minutes in the dark. That translates to 190 years.
The smart grid network – a combination of state-of-the-art sensors and switches, coupled with advanced software systems – is part of a significant investment made by PPL in the power grid overall over the past decade. Smart grid instantaneously reroutes power in the event of a problem, keeping the outage area contained to the smallest possible footprint.
Smart grid is in place across our grid and continuously works to support strong reliability for all our customers, around the clock.
Hitting one million avoided outages represents our commitment to using technology to benefit customers and provide superior reliability. Click here to see a video on this achievement on behalf of those we serve.
Dairy Relief Grants Still Available
Many Pennsylvania farms were forced to dispose of milk during the COVID-19 pandemic due to severe disruptions in supply lines. Farmers who dumped milk during the crisis can apply to receive a share of $15 million in relief payments offered through the Dairy Indemnity Program.
The program, which was funded through the federal Coronavirus Aid, Relief, and Economic Security (CARES) Act, provides relief payments of at least $1,500 for dairy farms that experienced a loss due to discarded or displaced milk during the pandemic. Farmers can also apply for a prorated portion of any remaining funds.
Farmers must apply by September 30 in order to receive funding. So far, $13.5 million of the $15 million dedicated to the program is still available for farmers to claim.
Symposium Scheduled on VA Benefits
The Veterans Benefit Administration will host a virtual town hall meeting on September 24 for community groups, non-profits and faith-based organizations that are interested in helping to connect veterans in their area with the benefits they have earned through their service to our country.
The symposium is scheduled to run from 9 a.m. until 5 p.m. Groups can sign up to participate