Dear Friends,
Hello! Thank you for subscribing to my E-newsletter. I am honored to serve the 23rd Senate District and look forward to working with you toward building a better future for Pennsylvania!
This E-newsletter serves to keep you updated on what is happening throughout Bradford, Lycoming, Sullivan, Tioga and Union counties and what I am doing as your state senator in Harrisburg. I hope that you will find this E-newsletter helpful, and if you have any questions or concerns, please feel free to contact me.
Gene Yaw
State Senator
www.SenatorGeneYaw.com

September 24, 2018
"Life starts all over again when it gets crisp in the fall."
Senate Returns to Session Sept. 24

The state Senate's Legislative Calendar is updated each day the Senate is in session. The calendar identifies bills and resolutions awaiting Senate floor actions. Over 24 committee meetings and hearings are scheduled for this week in the state Capitol. To preview the meetings and hearings, visit online. Should you have a question or concern with a particular piece of legislation, do not hesitate to contact my office.
Senate Committee to Explore Foreign Influences on Pennsylvania's Energy Development
The Pennsylvania Senate Environmental Resources and Energy Committee, which I chair, will hold a public hearing on Tuesday to review and discuss foreign influences on Pennsylvania's energy sector.
The hearing will be held on September 25 at 10AM in Hearing Room 1 of the Capitol Complex's North Office Building. It will be livestreamed on the Committee website here.
Across the nation, there have been many reports of foreign efforts to suppress US energy development. Whether factual or not, the bottom line is that Pennsylvania is not alone in this global energy competition. As lawmakers, we have an obligation to explore the competing interests that may or may not be at play here at home.
New Flood Recovery Aid Available to Local Governments
After a summer of historic rain and flooding, new efforts to assist devastated communities are available. $6.25 million for streambank restoration and recovery efforts will now be available to local governments through the Department of Environmental Protection (DEP.) Local governments throughout Bradford, Lycoming, Sullivan and Susquehanna Counties will have the opportunity to apply for funding. Applications will be accepted until October 15th, 2018 by the United States Department of Agriculture Natural Resources Conservation Service (NRCS.)
The NRCS will provide 75 percent of restoration funding, with DEP providing the 25 percent match for eligible projects. Projects eligible for funding include removing debris from waterways, reseeding damaged areas, and protecting eroded streambanks from further damage.

Learn more at www.wvia.org
JOIN US: WVIA Public Media is confronting the heroin and opioid crisis by hosting a community conservation on Wednesday, September 26th at 7PM at the WVIA Public Media Studios in Pittston.
I will be joining Raphael Barishansky, Pennsylvania Department of Health, and Stefanie Salavantis, Luzerne County District Attorney to discuss current strategies to fight the opioid crisis in our region.
Breakfast Meeting on Agriculture Held in Lewisburg
Rep. Fred Keller and I recently held our "Breakfast Meeting on Agriculture" in Lewisburg. We welcomed Patrick McDonnell, Secretary of the Pennsylvania Department of Environmental Protection, along with members of the agriculture and agribusiness communities across Lycoming, Snyder and Union Counties.
Sen. Yaw Announces Over $2 Million in Infrastructure and Recreation State Grants Across District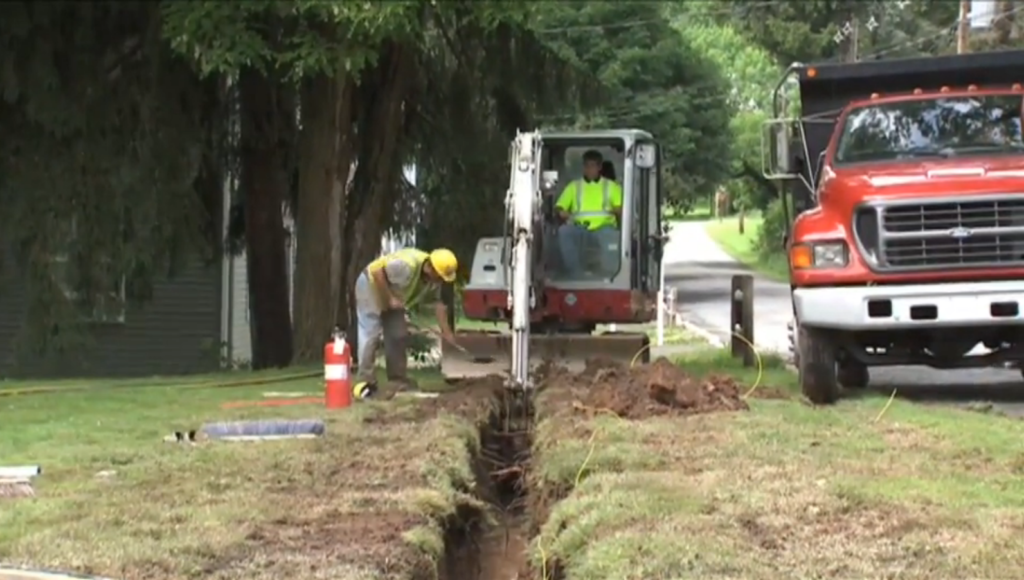 A number of state grants were awarded to entities in the 23rd Senate District providing for infrastructure and recreation projects. Funds for these grant programs are provided for largely through natural gas drilling fees, the Keystone Recreation, Park and Conservation Fund, as well as the state's Redevelopment Capitol Assistance Program (RACP).
The following received funding:
$99,933 Spalding Memorial Library, Athens Borough, Bradford Co.
$850,000 Valley Energy Inc. Athens Township, Bradford Co.
PIPE Grant to Connect Residents, Businesses in Bradford County
$127,284 Muncy Creek Repairs in Hughesville and Wolf Township, Lycoming Co.
$335,000 Gregg Township Municipal Authority for Brady Township, Lycoming Co.
Everett, Yaw Announce Grants to Address Muncy Creek Erosion, Wastewater System Upgrades
$600,000 Bowman Field Renovations in Williamsport, Lycoming Co.
Sen. Yaw: Bowman Field Gets $600K Investment for Renovations, Upgrades
$300,000 Bridgewater Township Municipal Authority, Susquehanna Co.
Yaw, Fritz Announce Bridgewater Township Municipal Authority Will Receive State Grant Funding for Area Project
$500,000 Susquehanna County Emergency Management Center
State Funds Committed For Susquehanna County Emergency Management Center
Grants Available Now to Support Dairy Operations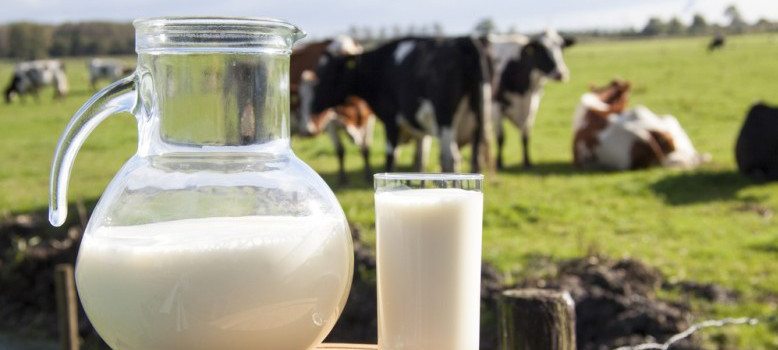 Dairy farmers throughout Pennsylvania have been struggling for years due to challenging market conditions and low prices for their product. A new grant program that was created in June will provide $5 million in grants to support the dairy industry.
The Pennsylvania Dairy Industry Investment Program will support investments in projects to improve the production, processing and distribution of dairy products throughout the state. Grants of up to $100,000 will be available for research and development and marketing projects, and grants of up to $50,000 will be offered for value-added processing projects and dairy operations transitioning to organic products.
Funding is only available for projects that are not already underway; commencement of work on a project before receiving final approval will result in the project being deemed ineligible for funding.
Interested applicants must submit an application online with the Department of Community and Economic Development (DCED) Electronic Single Application for Assistance at www.esa.dced.state.pa.us. Additional program details will be available soon on DCED's website at www.dced.pa.gov.
Grants Available for Farmers in Chesapeake Bay Watershed
A state program that reimburses farmers in the Chesapeake Bay Watershed for the cost of professional assistance with conservation planning is back for another year.
Farmers can be reimbursed up to $6,000 for the cost of hiring consultants. Manure Management, Agriculture Erosion and Sediment Control, Nutrient Management and Conservation plans developed during 2017 or later are eligible as long as they were not done or funded by NRCS, developed for REAP tax credits or developed for acres that previously received reimbursement through this program.
Applications are due by April 1, 2019. Grants will be awarded on a first come, first served basis.
Farmers throughout Bradford, Lycoming, Sullivan, Susquehanna and Union counties should contact Sara Bolton of Larson Design Group at sbolton@larsondesigngroup.com or 570-374-5700.
Apply Now for Empowering Educator Grants
If you're a teacher in need of financial support for a science, technology, engineering or math-related classroom project, the PPL Foundation has some homework for you. Applications are now open for Empowering Educators grants.
Twenty-five teachers will each receive $1,000 for supplies to help make their projects a reality. Proposals will be judged on school need and potential overall impact.
Applications will be accepted online at pplempoweringeducators.com through Sept. 30, 2018. Grant recipients will be notified via email by Nov. 1, 2018. Projects must be completed by May 1, 2019.
$2.5 Million Available for School and Business Partnerships to Expand Job Training in Pennsylvania
Grants will prepare high school students for success in the 21st century economy
I encourage local workforce development boards (LWDBs) to apply for $2.5 million in Business-Education Partnership (BEP) grants that will connect businesses and school districts and lead to new career opportunities across Pennsylvania.
The grant funding is available through the Department of Labor & Industry (L&I) to LWDBs; regional entities whose main role is to direct federal, state, and local funding to workforce development programs in their areas and oversee the PA CareerLink® locations.
The Business-Education Partnership grants are funded through federal money made available from the Workforce Innovation and Opportunities Act.
Additional details and the grant application can be found on L&I's website. The application deadline is October 31, 2018.