Dear Friends,
Hello! Thank you for subscribing to my E-newsletter. I am honored to serve the 23rd Senate District and look forward to working with you toward building a better future for Pennsylvania!
This E-newsletter serves to keep you updated on what is happening throughout Bradford, Lycoming, Sullivan, Tioga and Union counties and what I am doing as your state senator in Harrisburg. I hope that you will find this E-newsletter helpful, and if you have any questions or concerns, please feel free to contact me.
Gene Yaw
State Senator
www.SenatorGeneYaw.com

September 30, 2019
Sullivan County FACT:
Sullivan County was created on March 15, 1847, from part of Lycoming County, and named for Charles C. Sullivan, leader of the Pennsylvania Senate at that time.
Senate Judiciary Committee to Discuss Statute of Limitations October 2nd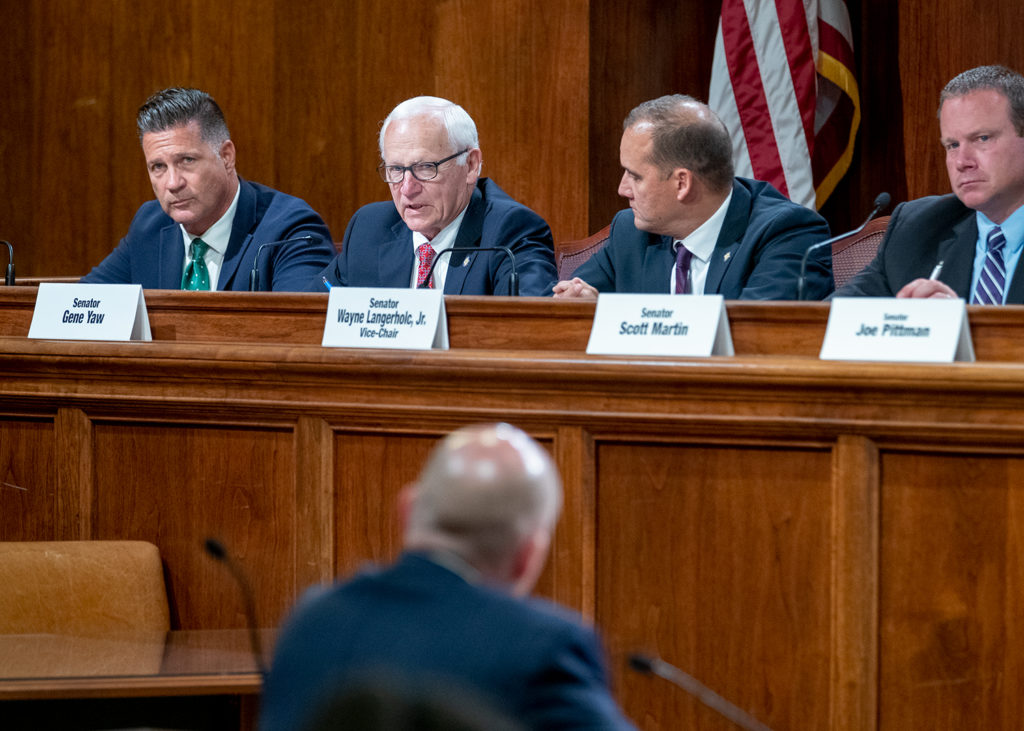 On Wednesday, October 2nd, 2019 at 10AM, the Senate Judiciary Committee will hold a public hearing at the State Capitol to discuss statute of limitations with respect to claims of sexual abuse.
The hearing coincides with a previous Judiciary discussion on "Behavioral Health, Second Amendment Rights, and other Gun-Related Issues."
To watch the hearing LIVE, click here.
Oct. 10th Fire, EMS Grant Workshop Scheduled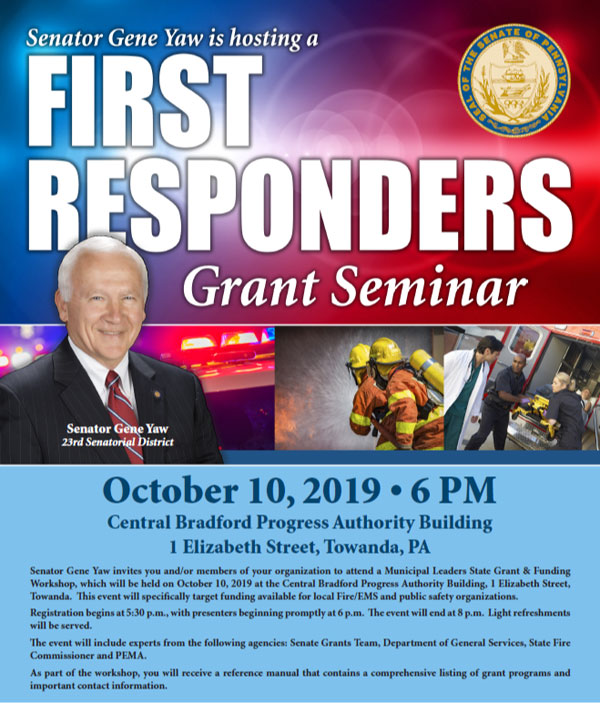 On October 10th, 2019, I will be hosting a Municipal Leaders State Grant & Funding Workshop at the Central Bradford Progress Authority Building, 1 Elizabeth Street, Towanda. This event will specifically target funding available for local Fire/EMS and public safety organizations.
I invite officers of EMS/Fire companies in the 23rd District to attend. The event will include experts from the following agencies: Senate Grants Team, Department of General Services, State Fire Commissioner and PEMA. As part of the workshop, you will receive a reference manual that contains a comprehensive listing of grant programs and important contact information.
Registration begins at 5:30 p.m., with presenters beginning promptly at 6 p.m. The event will end at 8 p.m. Light refreshments will be served.
There is no charge for the event, but seating is limited and pre-registration is required. To register, please click on https://www.senatorgeneyaw.com/grant-seminar/
2019-2020 Fire Company and Emergency Medical Service Grant Program Closes Oct. 18th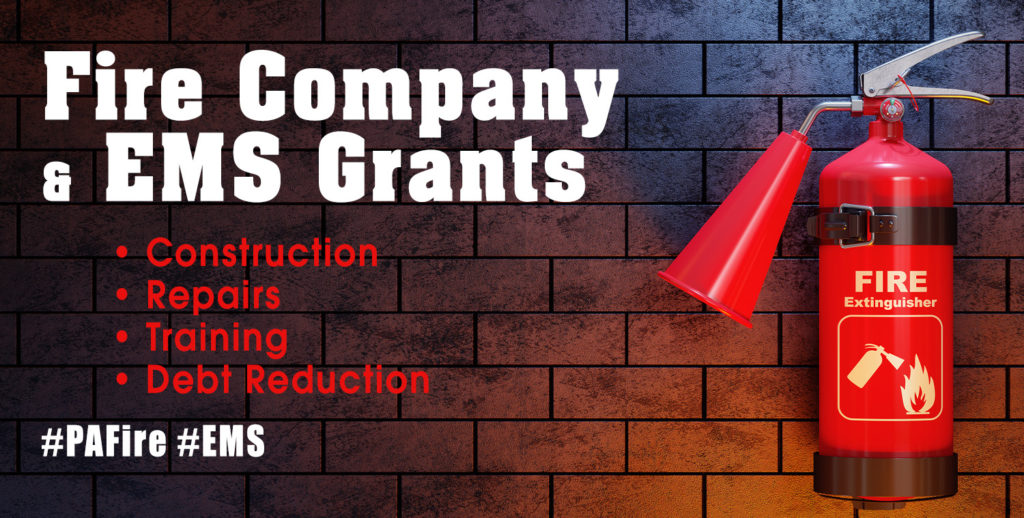 Applications are still being accepted through October 18th for the PA Fire Company and Emergency Medical Service Grant Program. Funds can be used for construction/renovation, equipment purchase/repair, training, debt reduction and more. Volunteer and career services can apply.
To apply, click here.
Bill Strengthening "Do Not Call" Set for Enactment
Still receiving SPAM phone calls? The Senate sent a bill to the Governor last week to strengthen Pennsylvania's Do Not Call list. House Bill 318 removes the renewal requirement, which means phone numbers can be placed on Pennsylvania's Do Not Call list permanently. Currently, phone numbers must be re-registered every five years.
In addition, computerized auto-dialers (robocalls) would be required to give residents an "opt-out" option at the beginning of the call. The bill also allows businesses to register for the Do Not Call list, and bans telemarketing calls on legal holidays.
Senate Approves Bill Improving Career & Technical Education and Workforce Development in Pennsylvania
The Senate approved a comprehensive bill, House Bill 265, last week that seeks to address deep-seated issues within our state's career and technical education system that have long stymied the growth of this critical component of post-secondary education options for Pennsylvania students.
The purpose of this bill is to make it easier for students to pursue career and technical education by modernizing the system, streamlining the process for students to receive and transfer credits, and removing barriers for students to be exposed to different training options and available career paths. The bill also removes regulatory burdens and updates terminology to remove the decades-old stigma against career and technical schools, thereby paving the way for students to pursue these rewarding career opportunities.
In Other News….
The Pennsylvania Department of Transportation (PennDOT) Engineering District 3 continues to face challenges following the flooding and above average precipitation that has impacted north central Pennsylvania since 2016. Despite these challenges, PennDOT District 3 has made repairs to 411 flood damaged state-owned highways, including roadway and bridge projects, costing approximately $56 million last year alone. PennDOT typically budgets approximately $30 million for statewide emergency funding in a given fiscal year.
The repairs for most of the damaged areas are complete or are currently under repair. However, the long-term impacts from the flooding will take many years to recover from. Subscribe to PennDOT news in Bradford, Columbia, Lycoming, Montour, Northumberland, Snyder, Sullivan, Tioga and Union counties at www.penndot.gov/District3.
Pennsylvanians have one week left to register to vote in the Nov. 5 municipal election. Eligible Pennsylvania residents have until Monday, Oct. 7, to apply for a new voter registration or make changes to their existing registration at votesPA.com.
Can't make it to the polls on election day? ………Voters who are unable to make it to the polls on Election Day due to work, vacation, disability, college classes and other qualifying reasons can now apply to receive an absentee ballot online. In order to be counted, the county board of elections must receive ballots by 5 p.m. on Tuesday, October 29. Absentee ballots cannot be completed online; only the application form for an absentee ballot is available online. For additional details, click here.
Bradford County Township Officials Hold 107th Annual Convention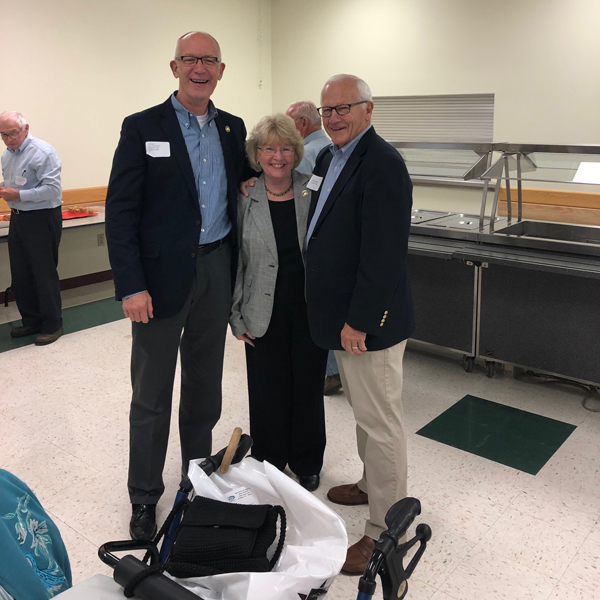 To see more pictures, click here.
On Thursday, September 26th, I joined officials representing townships of the second class in Bradford County for their 107th Annual County Convention at the Wysox Fire Hall.
The purpose of the annual convention was to provide township officials with up-to-date information to help them better serve their constituents and give them an opportunity to exchange ideas on local government issues. The convention also featured a wide range of speakers.
Discussion on Agriculture Held in Lewisburg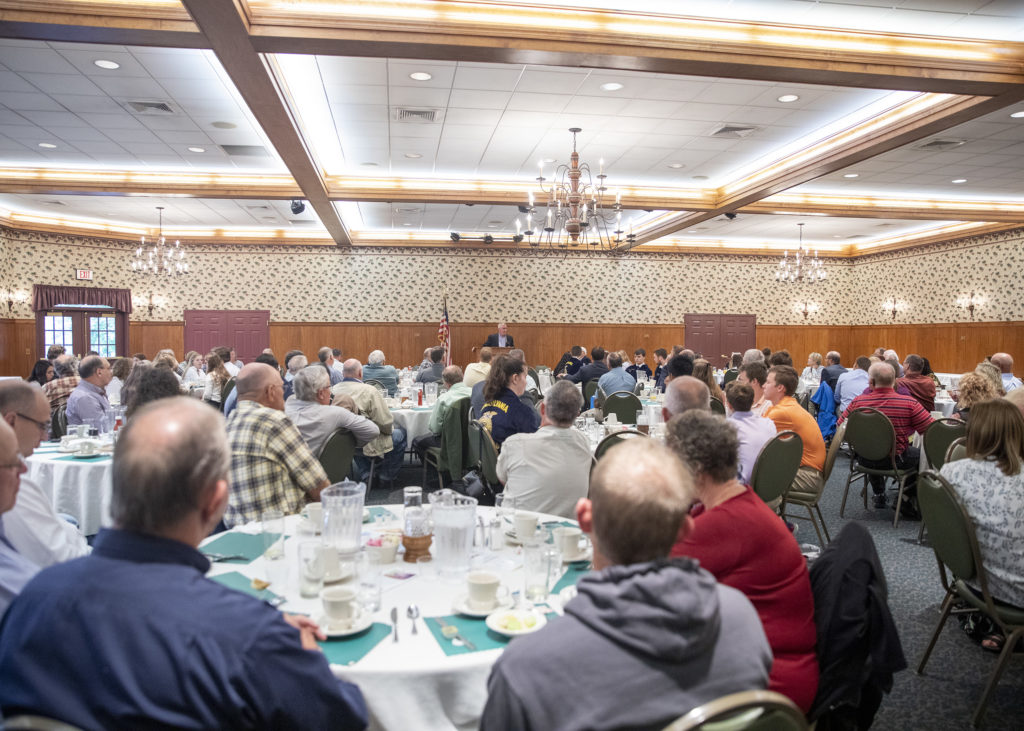 To see more pictures, click here.
On Friday, September 27th, I hosted my annual "Breakfast Meeting on Agriculture" with over 130 participants representing agriculture and agribusiness in Lycoming and Union counties. Held at the Country Cupboard in Lewisburg, attendees consisted of farmers, agribusiness professionals, 4-H members, FFA students from Lewisburg, Mifflinburg, Montgomery, Montoursville and Selinsgrove, dairy royalty, teachers and elected officials who heard from me, as well as featured speaker Russell C. Redding, Secretary of the Pennsylvania Department of Agriculture.
Each year, the discussion is intended to create a friendly dialogue and exchange of ideas on important agricultural and environmental topics impacting our region. The meeting is also designed to listen to concerns and answer questions. I was glad Secretary Redding was able to join us this year and highlight many important issues facing agriculture.