Dear Friends,
Hello! Thank you for subscribing to my E-newsletter. I am honored to serve the 23rd Senate District and look forward to working with you toward building a better future for Pennsylvania!
This E-newsletter serves to keep you updated on what is happening throughout Bradford, Lycoming, Sullivan, Tioga and Union counties and what I am doing as your state senator in Harrisburg. I hope that you will find this E-newsletter helpful, and if you have any questions or concerns, please feel free to contact me.
Gene Yaw
State Senator
www.SenatorGeneYaw.com

October 28, 2019
Susquehanna County FACT:
Montrose, the County Seat, was named for "mont," the French word for "mountain" and Rose, for Dr. L R. Rose, a prominent citizen.
---
In addition to Election Modernization, the State Senate this week could vote on:
*Establishing telemedicine;
*Strengthening Older Protective Services;
*Boosting penalties for assaulting health care practitioners;
*Funding pediatric cancer research.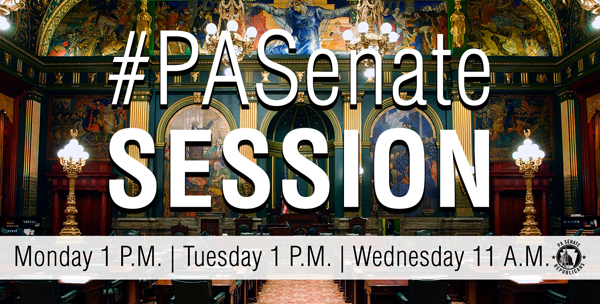 Both chambers of the Pennsylvania General Assembly will be back in voting session this week, Oct. 28. The Senate's Legislative Calendar is updated each day the Senate is in Session. The calendar identifies bills and resolutions awaiting Senate floor actions. Visit www.legis.state.pa.us.
Last week, I formally introduced legislation, Senate Bill 919, to establish statewide uniform requirements restricting the use of "Class B" firefighting foams containing added PFAS chemistries for training, restricting their use in testing, while also allowing for continued sale and use against real-world fires. PFAS-based class B firefighting foams have been used since the 1970s and can seep into groundwater and contaminate drinking water sources. This bill would not impact the continued use of firefighting foams during emergency situations, but would prohibit their use for training exercises, while also minimizing the potential environmental exposure. The bill is expected to be considered by the full Senate this week.
Senate Banking and Insurance Committee to Consider Telemedicine Bill Today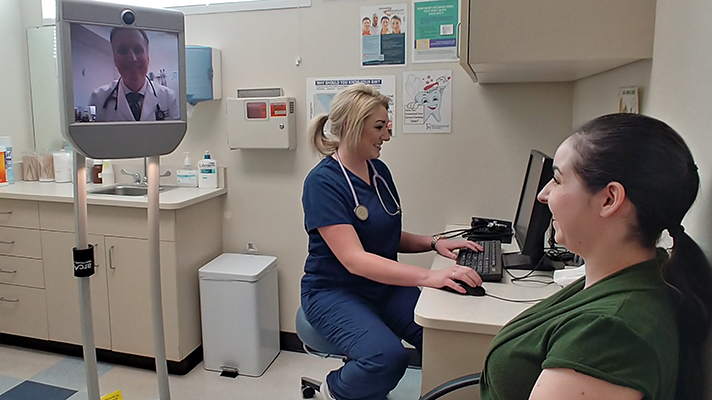 Telemedicine is the remote delivery of health care services and medical information using telecommunications technology. Telemedicine is a significant and rapidly growing component of health care. Through the use of telemedicine, specialists and other health care providers are able to expand their reach, helping rural patients stay in their communities and avoid traveling long distances for specialized care.
Senate Bill 857 is expected to be considered today by the Senate Banking and Insurance Committee, of which I serve. If approved, the bill will enhance the delivery of medical services in Pennsylvania.
A number of other public meetings/hearings are also slated for this week including:
(to consider Senate Bills No. 67, 327, 352 and 905; and House Bills No. 305, 374 and 1016)
LABOR & INDUSTRY
(to consider Senate Bills No. 464 and 922; and House Bills No. 68, 280, 1522 and 1537)
LAW AND JUSTICE
(public hearing regarding testimony on legislation to increase the retail outlets that sell spirits – Senate Bills No. 548, 880 and 916; as well as legislation pertaining to license availability – Senate Bill No. 896 and House Bill No. 1617; and to hear testimony on consumer convenience reforms to Act 39 of 2016)
EDUCATION
(to consider Senate Bills No. 530 and 850)
To preview additional meetings, click here.
Peyton's Law Bill Approved by Senate Education Committee
The state Senate Education Committee met recently to consider Senate Bill 836, known as Peyton's Law, which will educate every student athlete and their parents about EKG testing to detect underlying heart conditions that can lead to Sudden Cardiac Arrest (SCA).
SB 836 builds off of Act 59 of 2012, the Sudden Cardiac Arrest Prevention Act, which recognized the significance of the issue, requiring information be provided to student athletes about SCA. Currently, student athletes and parents receive an SCA symptoms and warning signs information sheet each school year, which must be signed and returned prior to participation in athletic activities.
Lycoming College Gateway Dedication Held Friday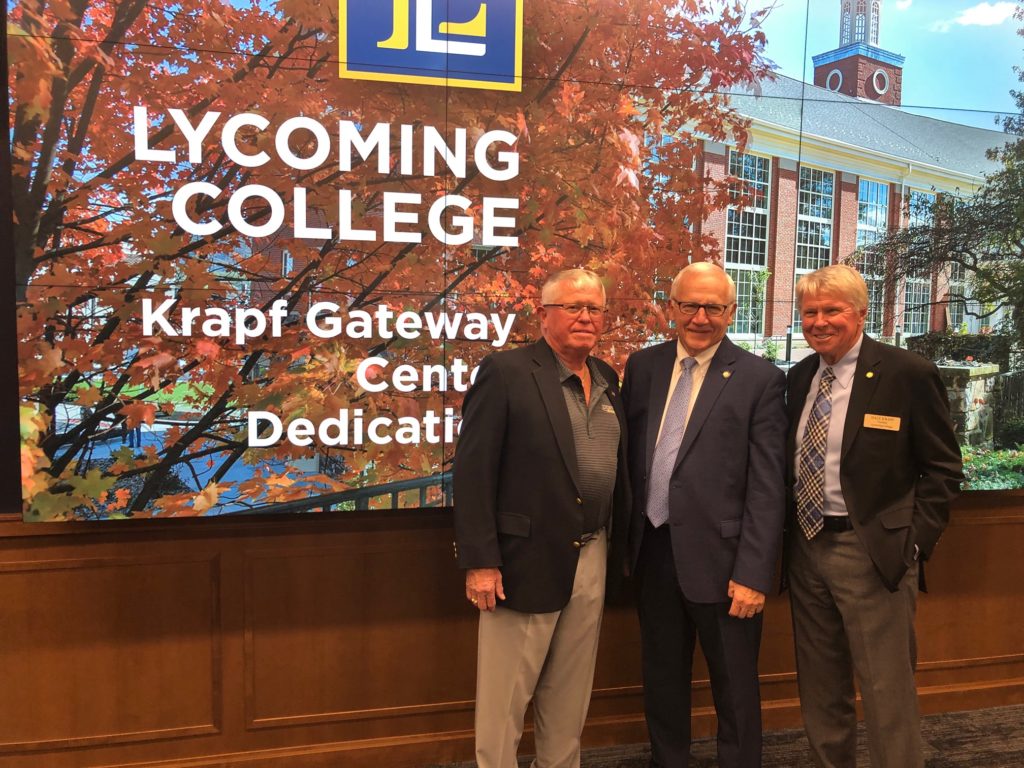 On Friday, I was pleased to join with Lycoming College faculty and alumni for the dedication of the "Krapf Gateway Center." The new entrance to the college will bridge the community to this historic institution.
Three Union County Farms Protected for Permanent Agriculture Production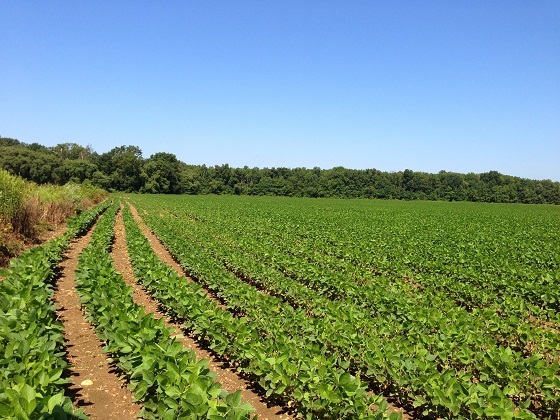 Pennsylvania's Agricultural Land Preservation Board recently protected the future of farming for three Union County farms.
Pennsylvania's farmland preservation program has been very successful over the years, and has preserved countless farms across the 23rd Senate District. This program ensures that agriculture remains a top industry in our state, and I am happy to see three more farms added to the list. Farms preserved in Union County include:
The John Clemens farm, a 93.86-acre crop farm
The Mark and Lori and Matthew and Toni Ann Marie Dersham farm #1, a poultry operation
The Calvin and JoAnn Stoltzfus farm #1, a 119.27-acre crop and livestock operation
To learn more about Pennsylvania's Farmland Preservation Program, visit www.agriculture.pa.gov.
Joining the Williamsport/Lycoming Chamber of Commerce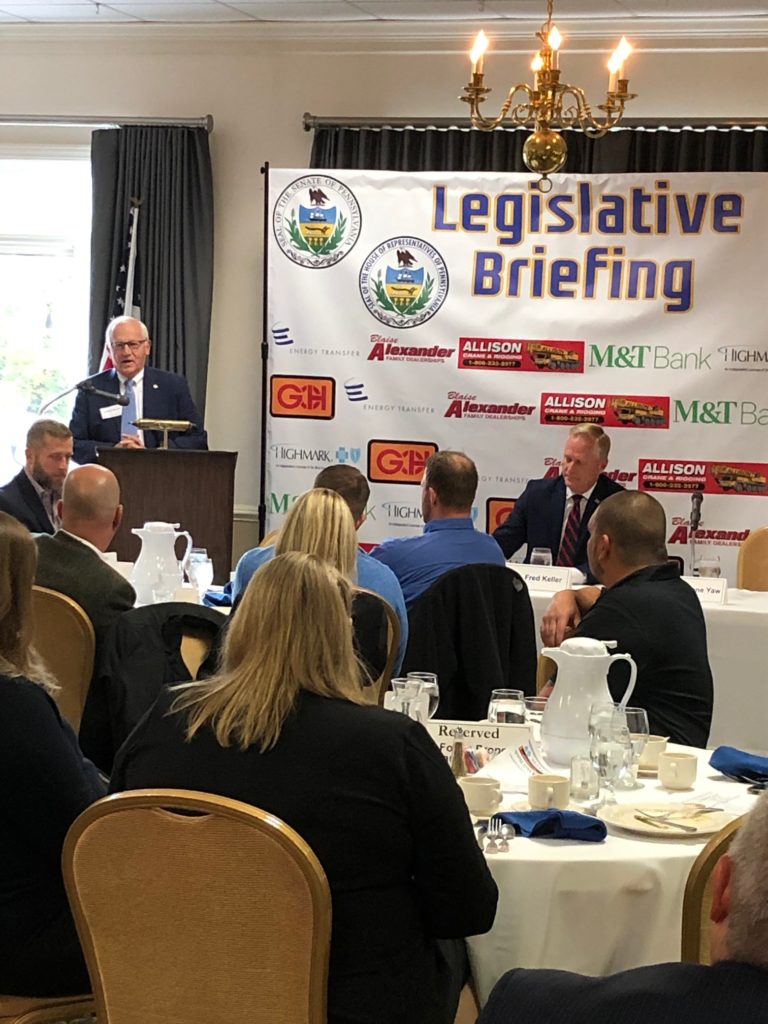 The Williamsport/Lycoming Chamber of Commerce hosted its annual Legislative Briefing to local businesses, community leaders and the general public regarding pro-business initiatives and potential challenges either in-progress, planned, or on the horizon that may affect small- and medium-sized businesses by the federal and state government.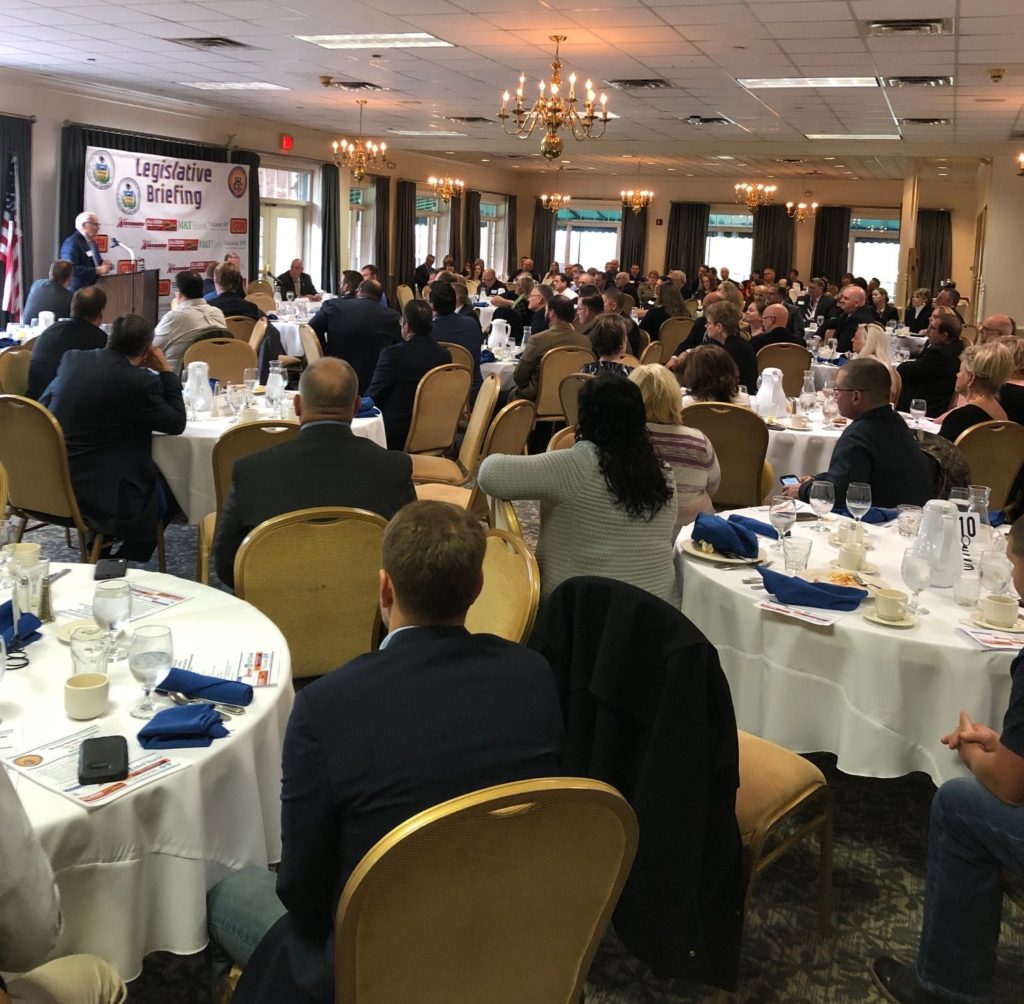 The business meeting was held on Friday, October 25, 2019. I had the opportunity to provide a state perspective and its effect on the local business climate. Speaking of climate, I spoke at length on the Regional Greenhouse Gas Initiative, also known as RGGI, and Governor Wolf's intention to bring us into partnership with this 10 state consortium.
Statewide Video Competition Challenges Local Students to Share Ideas on Farming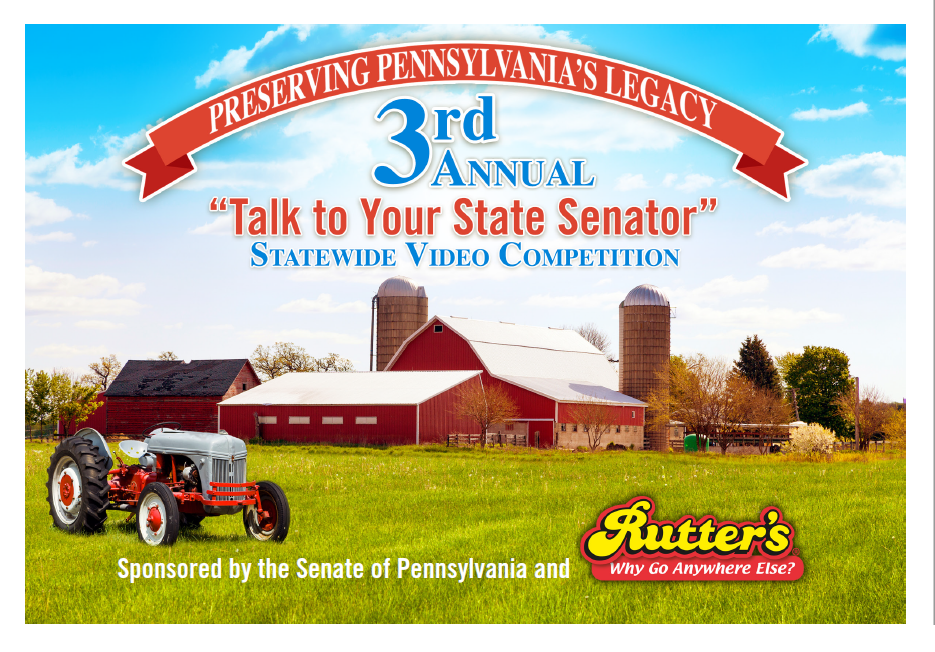 Pennsylvania has a rich heritage of farming that dates back centuries, and agriculture remains the state's top industry today, which is why I am excited to officially announce the 3rd Annual "Talk to Your State Senator" statewide video competition – Preserving Pennsylvania's Farming Legacy!
Like the last two competitions, the contest is open to all Pennsylvania middle and high school students across Bradford, Lycoming, Sullivan, Susquehanna and Union counties, grades 6-12, who are enrolled in public, private or home school programs. Rutter's has committed 100% of the prize money — $10,000. The prize money will again be awarded to the winners via the PA 529 Guaranteed Savings Plan program.
To learn more, a website has been established to provide more information and a means to register for the contest. www.legis.state.pa.us/talk-to-your-state-senator/.