Dear Friends,
Hello! Thank you for subscribing to my E-newsletter. I am honored to serve the 23rd Senate District and look forward to working with you toward building a better future for Pennsylvania!
This E-newsletter serves to keep you updated on what is happening throughout Bradford, Lycoming, Sullivan, Tioga and Union counties and what I am doing as your state senator in Harrisburg. I hope that you will find this E-newsletter helpful, and if you have any questions or concerns, please feel free to contact me.
Gene Yaw
State Senator
www.SenatorGeneYaw.com

Click here to find the latest information on coronavirus from the Pennsylvania Department of Health and the Centers for Disease Control and Prevention
Joining Regional Greenhouse Gas Initiative is WRONG for Pennsylvania Residents & Businesses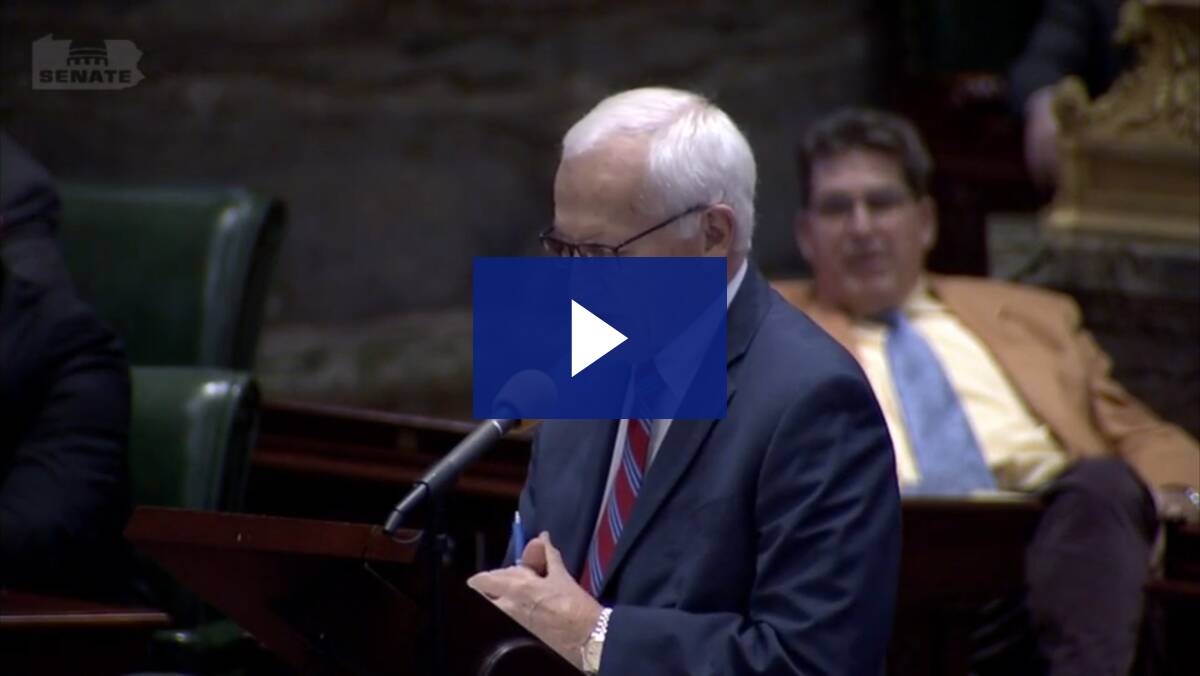 The state Senate voted this week on a resolution to disapprove a regulation to have Pennsylvania join the Regional Greenhouse Gas Initiative (RGGI).
Joining RGGI, which is a consortium of 11 mid-Atlantic and northeast states that impose restrictive policies on power generation facilities, would drive up energy costs for Pennsylvania electric ratepayers, while doing very little to reduce greenhouse gas emissions, despite claims from the Wolf Administration that used outdated modeling data.
OP-ED: RGGI is Wrong for PA, Electric Ratepayers
By: Sen. Gene Yaw
Legislative Update
Yaw District Attorney Modernization Bill Sent to Governor's Desk…As legislators continue conversations about criminal justice reform, a state Senate bill I sponsored, which would clarify the statutory requirements for individuals who hold the office of District Attorney in Pennsylvania, was passed by both Chambers of the Legislature and heads to Governor Wolf's Desk for consideration. Senate Bill 420, focuses on a District Attorney holding a valid license to practice law in the Commonwealth of Pennsylvania from the time of election throughout the term of office.
PA Senate Advances Yaw Measure to Ensure Pennsylvania Homes, Businesses Have Access to Diverse Energy Options…Another bill I sponsored ensuring that state residents have options when it comes to fuel availability was approved by the state Senate this week. Senate Bill 275, known as "Energy Choice" legislation, would limit municipal entities from banning a specific type of fuel source for appliances and heating homes or businesses.
"It's about consumer choice and keeping energy costs low. As many states seek to ban fuel sources, such as natural gas, Pennsylvania residents have a myriad of energy options to choose from and we should keep it that way."
PA House Agriculture Committee Approves Measure Regulating Lawn Fertilizer Application, Updating 1956 Act…A bill I sponsored aimed at modernizing Pennsylvania's 1956 Fertilizer Act was approved yesterday by the House Agriculture and Rural Affairs Committee. Senate Bill 251 will establish best management practices for the use of fertilizer; creates a certification program for commercial and public applicators of fertilizer; promotes homeowner and private agricultural fertilizer education through public outreach; enhances required labeling of all fertilizer products; provides for the exemption of local laws and regulations; re-establishes enhanced reporting requirements and provides a broad-based increase of fees, while repealing the separate classification for small package fees for inspections.
Township Officials Hold Annual Conventions
Officials representing townships of the second class across the 23rd Senate District convened during the month of October for their Annual County Conventions. The purpose of the annual conventions is to provide township officials with up-to-date information to help them better serve their constituents and give them an opportunity to exchange ideas on local government issues. I had the pleasure of speaking with many of our local officials during events held across the region on pending legislation presently before the state legislature.
Sullivan County Conservation District Holds 60th Anniversary Celebration
Fish and Boat Commission Accepting Boating Facility Grant Applications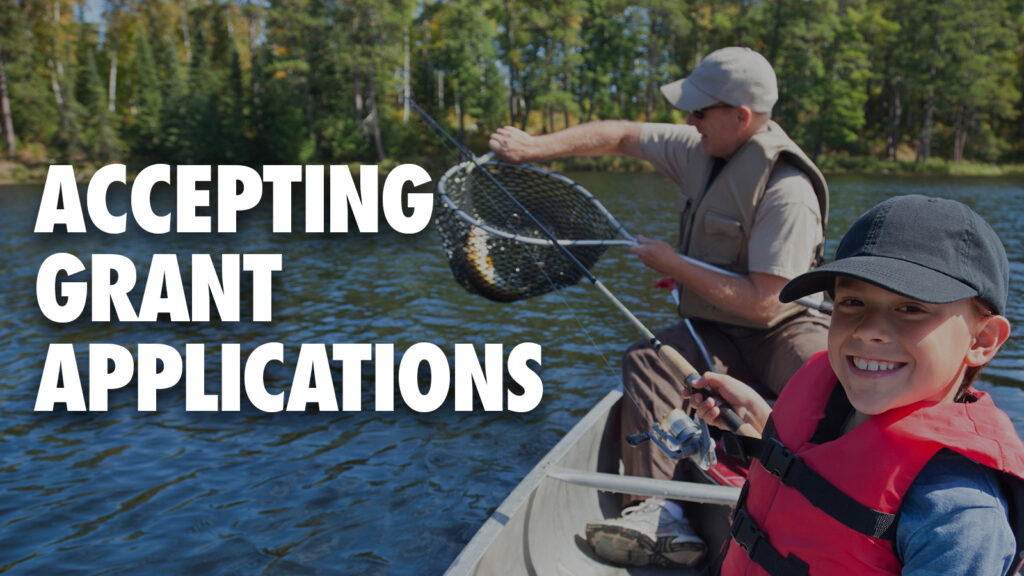 The Pennsylvania Fish and Boat Commission (PFBC) is accepting applications from across the state for its Boating Facility Grant Program through Dec. 30 to help communities capitalize on the surge in new boating activity.
The grant program provides funding to benefit public boating facilities located on the waters of the Commonwealth. It may be used for site acquisitions, development, expansion, preventions of the spread of aquatic invasive species and rehabilitation of recreational boat access facilities. Eligible construction projects include boat ramps, courtesy floats, restrooms, access roads, parking areas and signs. Funds may also be used to make facilities ADA compliant. Funding requests require a 50% match.
PFBC encourages townships, boroughs and municipal and county governments to apply. Nonprofit groups (501c3) including land trusts, conservancies and watershed associations may also apply. Private businesses and service clubs are not eligible for direct funding but are encouraged to partner with their local county or municipality.
In Other Legislative News This Week…
Overcoming Barriers to Quality Health Care…The Senate approved legislation to promote telemedicine to overcome barriers to quality patient care created by distance and reduce the costs of those services. Senate Bill 705 defines "telemedicine" as "the delivery of health care services provided through telecommunications technology to a patient by a health care practitioner who is at a different location," and allows anyone with a medical license or otherwise regulated by Pennsylvania law to provide telemedicine services.
Working to Ban Deceptive "Spoofing" Phone Calls…In an effort to crack down on deceptive and nuisance telephone calls, the Senate approved a bill banning the practice of caller ID "spoofing." Senate Bill 236 is designed to protect citizens from misleading telemarketing "robocalls," particularly those that disguise their real phone number by making it look like a local number, increasing the likelihood that the call will be answered.
Senate Approves Bill to Boost Gifts to Charities…The Senate approved legislation that will make it easier for charities and nonprofit organizations to receive large financial gifts via Charitable Gift Annuities to fulfill their missions. Senate Bill 731 would allow charities to transfer their risk to a commercial insurance company, which will match substantially all future payments of the charity arising from a charitable gift annuity contract obligation. The change will allow a small nonprofit organization to receive a large charitable gift annuity that it previously may have been prevented from receiving.
Helping Students, Prioritizing Teachers…The Senate unanimously passed a bill in response to the teacher shortage that would simplify the process for out-of-state teachers to obtain certification in Pennsylvania. Senate Bill 224 would allow an out-of-state candidate who has completed any state-approved educator preparation program (including field placement/student teaching) from an accredited institution of higher education to be eligible for a comparable in-state instructional certification.
Heating Assistance Program Now Open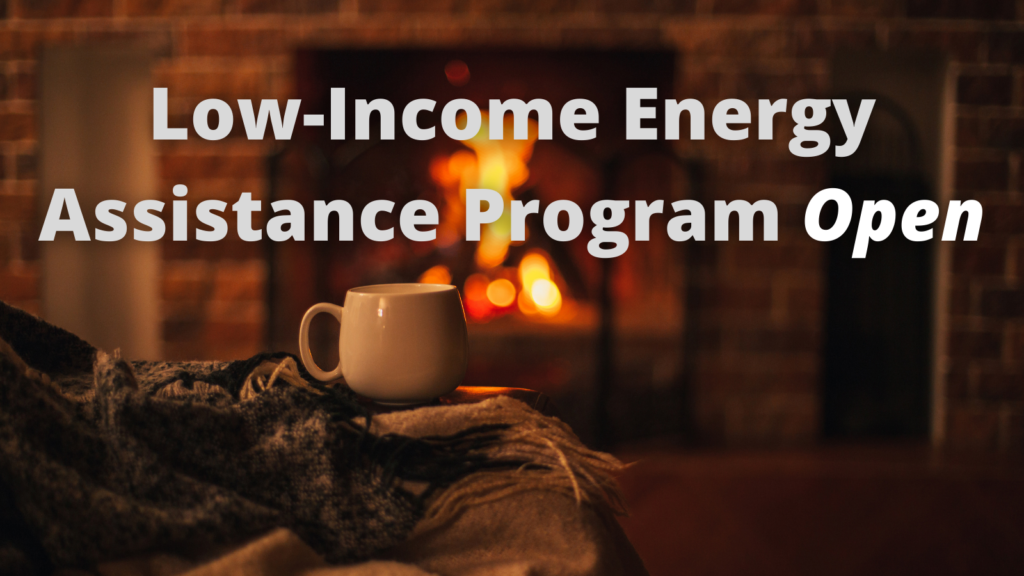 Residents who struggle with their home heating bills can now apply for assistance from the Low-Income Home Energy Assistance Program (LIHEAP).
LIHEAP is a federally-funded program that helps individuals and families pay their heating bills through home heating energy assistance grants. It also provides crisis grants to help in the event of an emergency or if a resident is in danger of losing his or her heat due to broken equipment, lack of fuel or termination of utility service.
The income limit for LIHEAP for an individual is $19,320; for a couple, the limit is $26,130; and for a family of four, it is $39,750.
Residents may apply for LIHEAP online or by contacting the county assistance office in their county of residence. Click here for additional information.
Before You Celebrate with the Ghouls and Goblins, Plan for a Sober Ride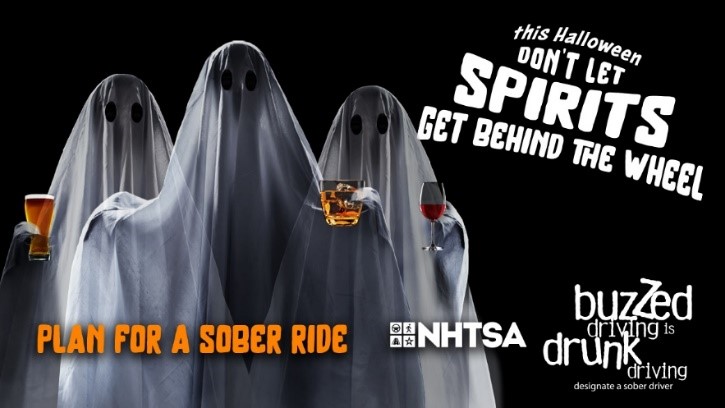 By Kimberly A. Smith | Safety Press Officer
PA Department of Transportation
Engineering District 3-0
Buzzed Driving Is Drunk Driving
Halloween is a beloved holiday tradition in America, with millions of people, young and old, working on their best costumes and gearing up for a night of candy and festivities. The evening also comes with parties and get-togethers, as well as an increase in drunk drivers on the roads. To help spread the message that Buzzed Driving Is Drunk Driving, the U.S. Department of Transportation's National Highway Traffic Safety Administration (NHTSA) is teaming up with PennDOT to remind everyone of the dangers of drunk driving.
Drivers should be extra cautious on Halloween, as more pedestrians are out at night on the hunt for candy. If your night involves alcohol, plan for a sober ride home. Remember: It's never safe to drink and drive.
Between 2015 and 2019, there were 126 drunk-driving fatalities on Halloween night (6 p.m. October 31 – 5:59 a.m. November 1). According to NHTSA, 41% of all people killed in motor vehicle crashes on Halloween night from 2015 to 2019 were in crashes involving a drunk driver. Adults between the ages of 21 and 34 had the highest percentage (62%) of fatalities in drunk-driving crashes on Halloween night in 2019.
Celebrate with a Plan
If you plan to head out for a night of Halloween partying, follow these simple tips for a safe and happy evening:
Remember that it is never okay to drink and drive. Even if you've had only one alcoholic beverage, designate a sober driver or plan to use public transportation or a ride service to get home safely;
If available, use your community's sober ride program;
If you see a drunk driver on the road, contact law enforcement;
Do you have a friend who is about to drink and drive? Take the keys away and make arrangements to get your friend home safely.