Dear Friends,
Hello! Thank you for subscribing to my E-newsletter. I am honored to serve the 23rd Senate District and look forward to working with you toward building a better future for Pennsylvania!
This E-newsletter serves to keep you updated on what is happening throughout Bradford, Lycoming, Sullivan, Tioga and Union counties and what I am doing as your state senator in Harrisburg. I hope that you will find this E-newsletter helpful, and if you have any questions or concerns, please feel free to contact me.
Gene Yaw
State Senator
www.SenatorGeneYaw.com

Click here to find the latest information on coronavirus from the Pennsylvania Department of Health and the Centers for Disease Control and Prevention
Updates
Pine Square (Lycoming Co.), Albright Care Services (Union Co.) Projects Receive RACP Funding
$1.6 Million Headed to City of Williamsport Revitalization Projects
PennDOT Recognizes Sullivan County Maintenance Organization for Safety Milestone
DCNR To Offer Free Virtual Grant Workshop For Community Conservation Grant Program Nov. 3
Pennsylvanians Who Qualify for the Property Tax/Rent Rebate (PTRR) Program Should Apply by Dec. 31, 2022
---
Legislation Ensuring Royalty Transparency for Leaseholders Heads to Governor
Legislation I sponsored, which is aimed at ensuring landowners are afforded a clear and distinct assessment of royalties paid to them through lease agreements with oil and natural gas operators is heading to the governor's desk.
Senate Bill 806 was supported by the Pennsylvania Farm Bureau, Pennsylvania Oil and Gas Landowner Alliance (POGLA), Bounty Minerals and others. The Senate concurred on the legislation today after the House of Representatives approved it 200-0. READ MORE
Visiting with Jersey Shore Area Senior High School Students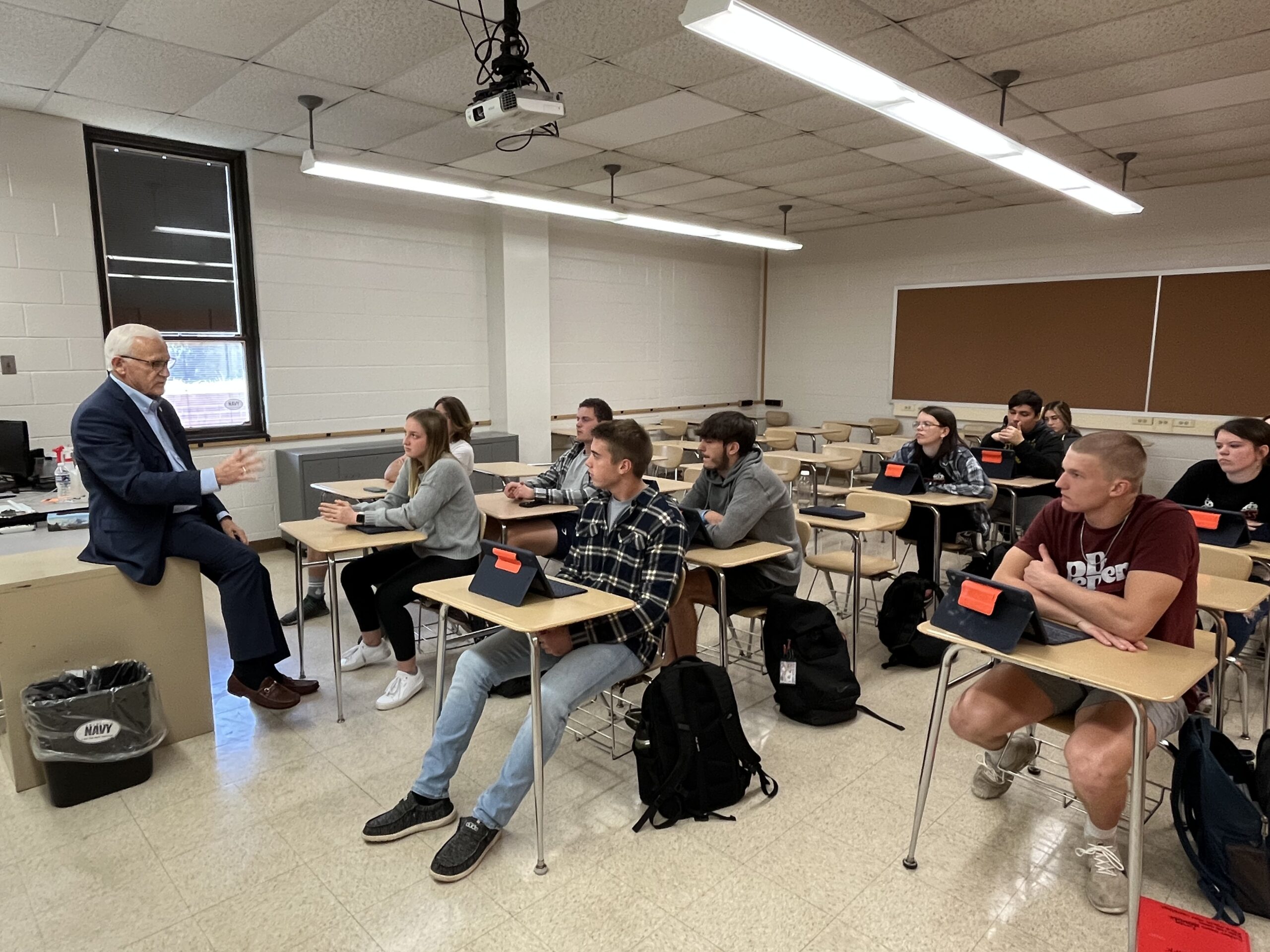 On Friday, I paid a visit to the Jersey Shore Area School District where I had the opportunity to speak with junior and senior school students.
I was invited by the District to speak with students about the 2021-2022 legislative session, bills I have sponsored and issues we face in the new year. I want to thank the faculty, staff and especially the students at Jersey Shore who were extremely welcoming during my visit.
LNG Exports Critical in Preventing Emissions Backslide
Foreign and domestic industry experts testified before the Senate Environmental Resources and Energy Committee last week that boosting American liquified natural gas (LNG) exports has the potential to reduce harmful emissions at a rate equivalent to electrifying every car in the country, installing solar on every home and doubling our wind capacity – combined. READ MORE
What was already an issue was amplified 20-fold with Russia's invasion of Ukraine and the destruction of the Nord Stream pipeline last month. We can prevent an energy and food supply crisis just by exporting more LNG across the world, and the Marcellus Shale is a key piece of that strategy.
Senate Approves Measures to Support Police and Crime Victims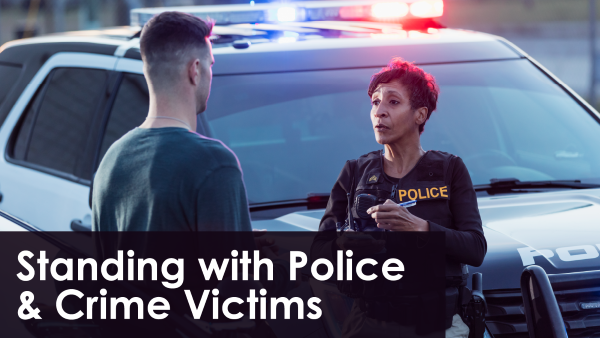 Taking further action to stem the rise in violent crime in Pennsylvania, the Senate this week passed measures to support law enforcement and crime victims.
House Bill 103 seeks to better protect our law enforcement officers against harassment by strengthening penalties against criminals who intentionally spit on or throw bodily fluids at officers.
House Bill 1546 further protects law enforcement officers by prohibiting the release of a public safety official's home address or telephone number.
While criminal prosecutions punish offenders, restitution for crime victims often falls short. When that happens, victims often turn to the civil justice system.
The Senate passed House Bill 2525 to make it easier for crime victims to obtain relevant information learned by law enforcement during the investigation of the crime. Crime victims can then use that information in civil legal actions to recover damages for their injuries.
In addition, the Senate approved House Bill 140 to help fight rampant crime in Philadelphia. It requires the appointment of a special prosecutor to investigate and prosecute crimes committed within its mass transit system.
These efforts build on the work that has been accomplished over the past two years to protect crime victims, prevent human trafficking and strengthen penalties for criminals who seek to elude officers.
Senate Acts to Add Sex Traffickers to Sex Offender Registry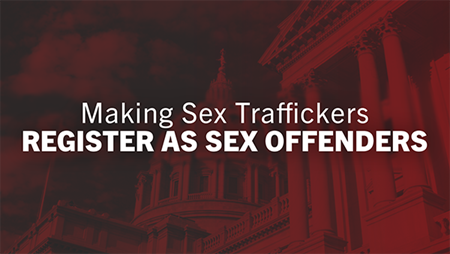 A measure requiring offenders convicted of a sex trafficking-related crime to register as sex offenders received final legislative approval this week.
Senate Bill 118 adds these crimes to the reporting requirements of Pennsylvania's Megan's Law. The law requires the State Police to maintain a public, online registry of persons who reside, work or attend school in the Commonwealth and who have been convicted of or pleaded guilty to certain sexual offenses in Pennsylvania or another jurisdiction.
Most defendants in the FBI's human trafficking cases had prior criminal records and are prone to recidivism. The Megan's Law Registry has proven to be a deterrent to subsequent sexual offenses committed by those who are on it. The bill was sent to the governor for enactment.
Measure to Improve Notification of Government Data Breaches Sent to Governor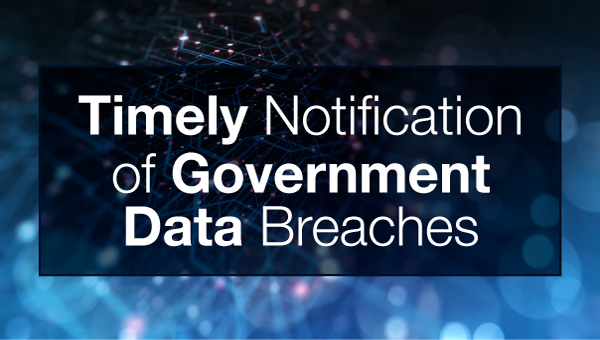 Legislation requiring that state agencies, their contractors and local governments provide timely notification to victims of a data breach received final approval.
Breaches involving personally identifiable information must be reported within seven days of such a breach being determined, under Senate Bill 696.
In addition to timely notification, the measure requires the state Attorney General to be notified of a state-level breach and county district attorneys to be notified of county, municipal and school district breaches. The bill was sent to the governor for enactment.
Health Care Reform Measure Receives Final Approval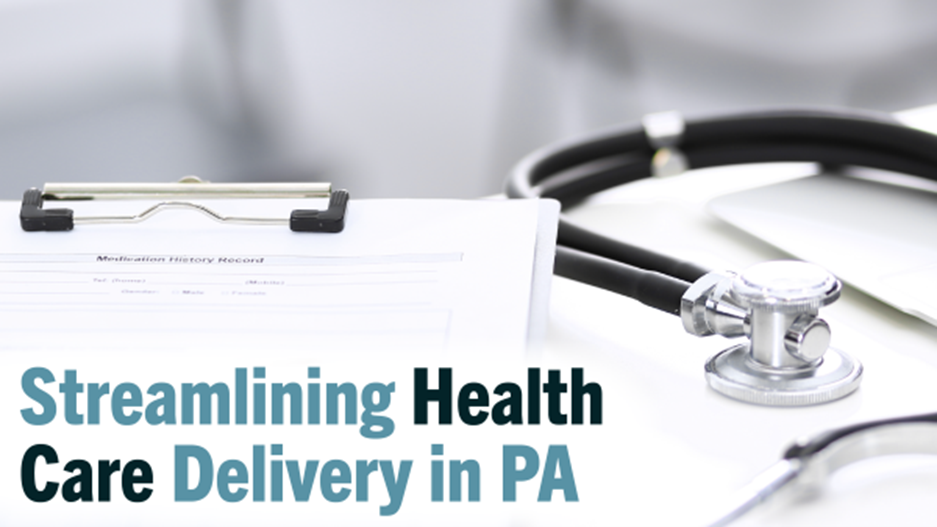 The Senate gave final approval of a measure that would standardize and streamline the process of prior authorization and step therapy for medical services.
Prior authorization is the process in which health care providers obtain advance approval for purposes of payment coverage and reimbursement from an insurer before a specific procedure or service is delivered to the patient. Step therapy allows insurers to recommend different drug treatment option(s) to patients to address costs.
A recent survey of physicians found that 91% of doctors said prior authorization delays can lead to negative clinical impacts on patients, and 78% of doctors said that prior authorization delays can lead to their patients abandoning treatment plans.
Senate Bill 225 would create standards and timely feedback for commercial health insurance plans, as well as Medicaid plans, when health care providers seek prior authorization approval from insurers. The bill also reforms step therapy protocols. The bill was sent to the governor to be signed into law.