Dear Friends,
Hello! Thank you for subscribing to my E-newsletter. I am honored to serve the 23rd Senate District and look forward to working with you toward building a better future for Pennsylvania!
This E-newsletter serves to keep you updated on what is happening throughout Bradford, Lycoming, Sullivan, Tioga and Union counties and what I am doing as your state senator in Harrisburg. I hope that you will find this E-newsletter helpful, and if you have any questions or concerns, please feel free to contact me.
Gene Yaw
State Senator
www.SenatorGeneYaw.com

November 9, 2018
"Day by day, what you do is who you become."
Veterans Day 2018: Thank You!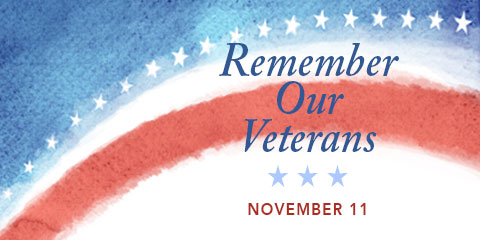 I am always incredibly humbled to pay tribute to our nation's veterans. In an Op-Ed I authored this year, I mentioned how I joined the Army at age 20 in 1964 and was sent to Fort Jackson, South Carolina for basic training. Yes, it was military training, but it was also people training. For the first time in my life, I had to associate, eat, sleep and work with people of different races and backgrounds from every part of the country. At that time, the military draft was the great melting pot. We were all there. We were forced to live and work together, and live and work together we did.
I think of those times often and I know firsthand the sacrifices my fellow veterans and their families made in order to protect and serve our amazing country. Their bravery and heroism make me proud to be an American.
So, to my fellow veterans I say "Thank You" for your service. I am inspired by your example, and I pledge to keep telling our story.
State Senate Appropriations Committee Chair Speaks to Williamsport/Lycoming Chamber, Tours Penn College Campus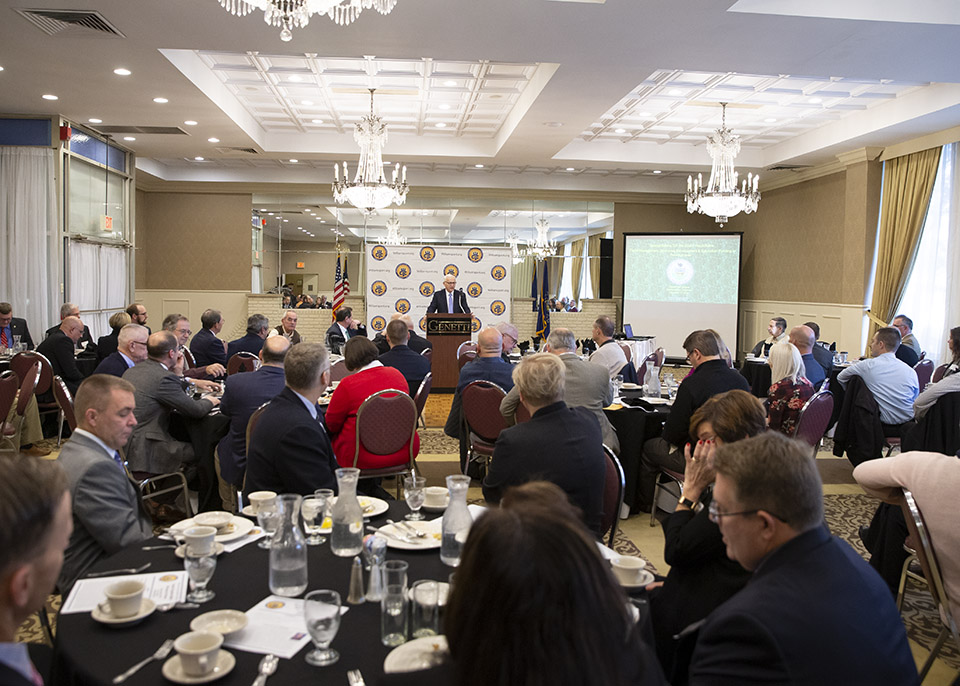 Senator Yaw Introduces Senator Pat Browne during the Chamber's Legislative Breakfast Update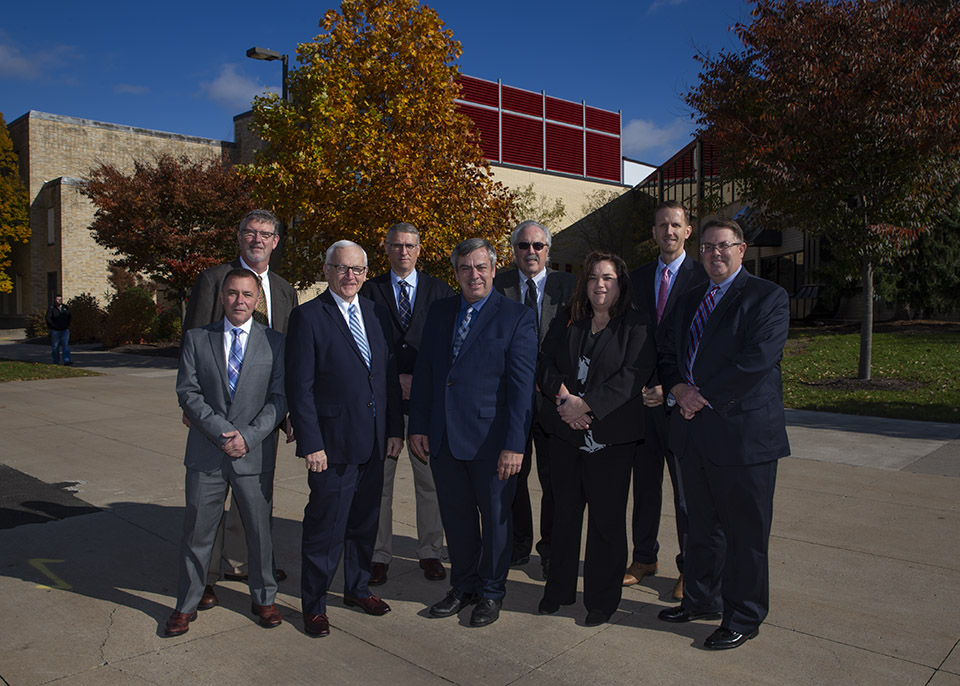 Senator Yaw joins Senator Pat Browne and members of the Senate Appropriations staff during a tour of the Penn College campus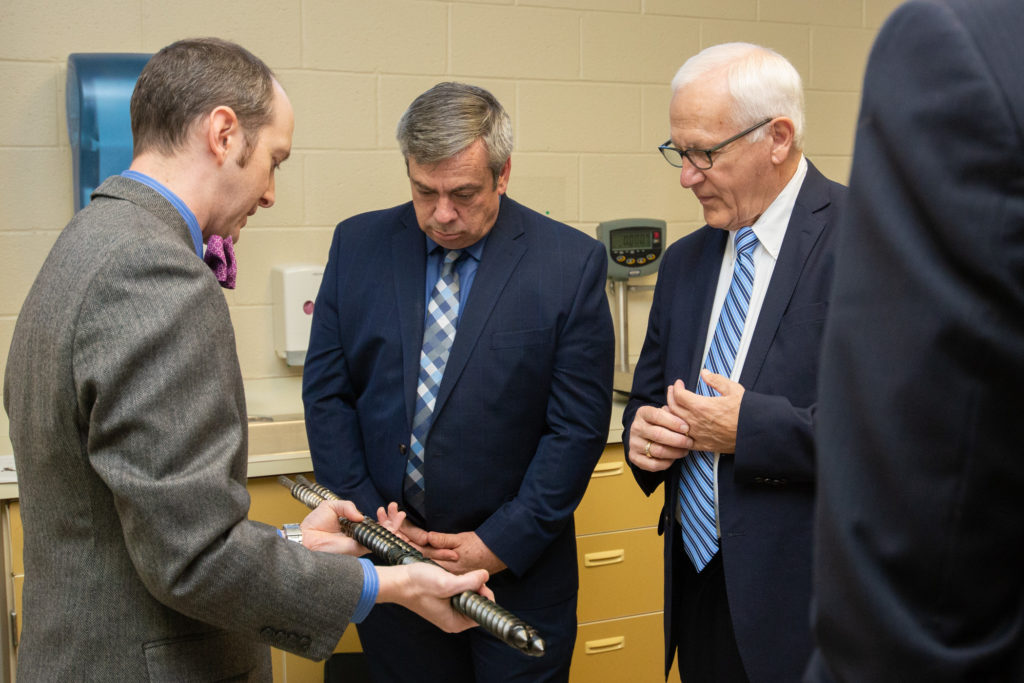 Bradley M. Webb, assistant dean of industrial, computing and engineering technologies, offers insights during the campus tour
My friend and colleague state Sen. Pat Browne, chairman of the Senate Appropriations Committee, visited Williamsport this week. The Senator was invited to present an election and legislative update at a breakfast sponsored by the Williamsport/Lycoming Chamber of Commerce. I was honored to introduce Sen. Browne to the attendees. Following the breakfast, we traveled to the Pennsylvania College of Technology for a campus tour.
The itinerary for Sen. Browne and Senate Appropriations staff members traveling with him included visits to the labs for the plastics and polymer engineering technology program and the Plastics Innovation & Resource Center, dental hygiene, welding and metal fabrication, collision repair and automotive restoration, automotive technology, hospitality and culinary arts, and the college's Lumley Aviation Center at the Williamsport Regional Airport.
East Lycoming School Students Visit the State Capitol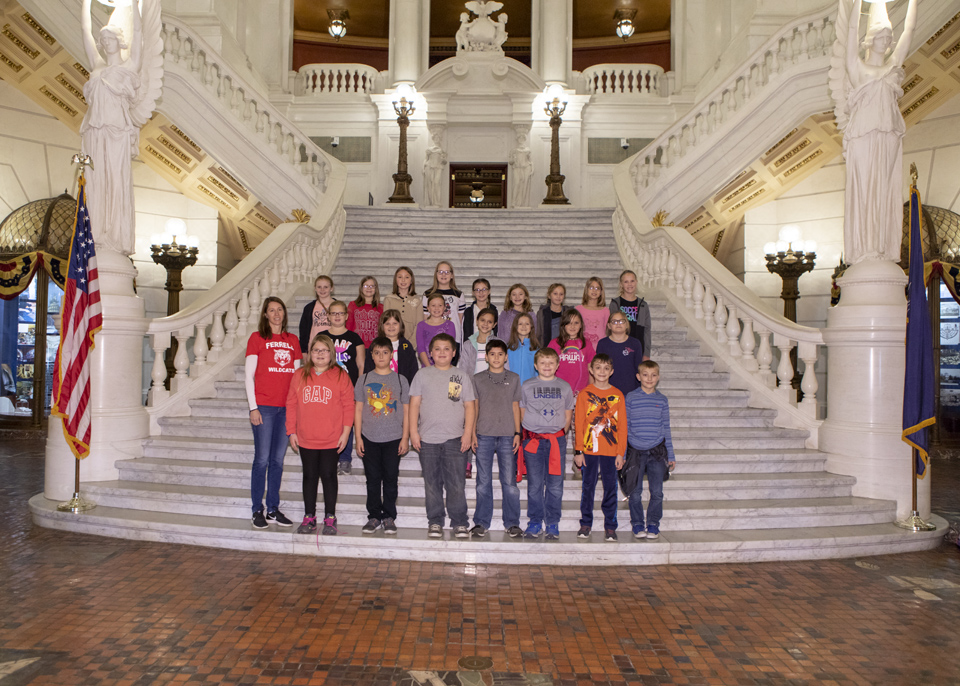 4th grade students and teachers from East Lycoming School District visited the State Capitol on Wednesday.
Temporary Traffic Signals in Place
Route 87 Open at Barbours
Route 87 is now open at a slide just north of Route 1007 (Dunwoody Road) at the Village of Barbours, Lycoming County, according to PennDOT.
The road is open to one lane with temporary signals allowing alternating directions of traffic to move through the slide area. The road has been closed since heavy rains and flooding occurred in the region this summer.
A detour associated with the closure has been lifted.
Ryland Construction Co., Inc., is the prime contractor on a $1.8 million project to build a retaining wall at the slide. Work also includes tree trimming, drainage upgrades, paving, guide rail installation and pavement markings. This project is expected to be completed in August 2019.
Motorists should be alert and drive with caution through the area.
DEP Grant Supports Clean Energy Project in Bradford County
The Pennsylvania Department of Environmental Protection (DEP) this week awarded more than $2.6 million in grant funding to municipalities and businesses statewide for 16 clean energy vehicle projects that will help improve air quality and public health statewide.
The funding, which comes from the commonwealth's Alternative Fuels Incentive Grants (AFIG) Program, will also support one project in Bradford County. Valley Energy, Inc. will receive $10,950 to purchase two CNG pick-up trucks, saving 1,200 gasoline gallon equivalents per year.
The AFIG program supports markets for advanced, renewable, and alternative energy transportation technologies as a stimulus for opportunities that better manage Pennsylvania's fuel resources to improve the environment, support economic development, and enhance quality of life. The program is funded by annual gross receipts tax on utilities.