Dear Friends,
Hello! Thank you for subscribing to my E-newsletter. I am honored to serve the 23rd Senate District and look forward to working with you toward building a better future for Pennsylvania!
This E-newsletter serves to keep you updated on what is happening throughout Bradford, Lycoming, Sullivan, Tioga and Union counties and what I am doing as your state senator in Harrisburg. I hope that you will find this E-newsletter helpful, and if you have any questions or concerns, please feel free to contact me.
Gene Yaw
State Senator
www.SenatorGeneYaw.com

Click here to find the latest information on coronavirus from the Pennsylvania Department of Health and the Centers for Disease Control and Prevention
Updates
Williamsport Sun-Gazette Editorial: PPL Rate Hikes A Call To Shop For Electricity.
Pennsylvania Broadband Development Authority Announces Partnership with Penn State Extension to Expand Access to High-Speed Internet.
Pennsylvania's Firearms Deer Season to Kick Off Saturday.
Thanksgiving will be Busiest Travel Holiday of the Year; PennDOT and State Police Highlight Safety.
Sen. Yaw Recognizes Chesapeake Bay Commission Executive Director on Retirement
On Nov. 21st, Ann Swanson retired after almost 35 years serving the Chesapeake Bay Commission, the 21-member body, representing the legislatures of Maryland, Pennsylvania and Virginia, which has been a signatory of every Bay restoration agreement — along with governors and U.S. Environmental Protection Agency administrators. Swanson has been an adviser to those lawmakers and an advocate for the dozens of Bay-related bills and funding measures that were sponsored.
"Over the years, I have trusted Ann's decision-making and guidance. We've worked together on several environmental-related bills, and, as my one colleague put it, she's really been the leader of the band for decades."
Pennsylvanians Can Get Help Help With Rising Heating and Electricity Costs
As temperatures begin to drop and consumers turn on the heat in their homes, it's important for everyone to be educated on how to protect themselves against the rising costs of heating and electricity this year. Generally, in the Northeast region, electricity prices are expected to increase by 8%. To help keeps costs down for consumers this winter, the Office of Attorney General and Office of Consumer Advocate have released the following tips and information to consumers:
Enroll in budget billing
This program can help even out seasonal increases by spreading costs throughout the year. Your monthly payment will be based on your annual usage. Contact your electric and natural gas companies for more information.
Review your electric and natural gas suppliers' contracts
If you are currently enrolled with a competitive supplier other than your utility provider, you should review your contract's pricing terms, and whether those prices will be fixed through the winter. Customers on variable rate contracts should consider fixed rate options, including your utility's "Price to Compare." If you are not sure what type of contract you have, contact your supplier directly. Consumers can also call the OCA toll free at 1-800-684-6560 so they can discuss what to consider when shopping for a competitive supplier, including how to switch suppliers and how to return to default service.
If you are reviewing offers, be sure to carefully review the disclosure statement. For more information on shopping, visit the Office of Consumer Advocate's website at www.oca.pa.gov. There, you will find resources on making an informed decision regarding your electric and gas provider, including shopping guides for both electric and natural gas suppliers.
Weatherize your home now with low cost or no cost conservation measures
There are some simple but effective ways to keep cold air out of your home and warm air in, such as:
Install door sweeps;
Weatherproof doors and windows;
Caulk cracks around doors and windows;
Protect your electric hot water heater by using a heater cover;
For more tips visit the PA Public Utility Commission and check out to see if you are eligible for assistance through the Weatherization Assistance Program run through the Department of Community and Economic Development.
Apply for Low Income Home Energy Assistance Program (LIHEAP)
The LIHEAP grant program is designed to assist low and fixed income customers pay their heating bills. LIHEAP opens for applications on November 1, 2022 and will remain open through April 28, 2023. Grants can range anywhere from $300-$1,000 based on household size, income, and heating type. You do not need to be facing loss of utility service to qualify for assistance. For qualification and application information, visit: https://bit.ly/3kcaVXc.
Contact your utility company to check or eligibility for assistance programs
Call your electric and natural gas distribution company to learn more about company-specific assistance that may be available. Some utilities have customer assistance programs, usage reduction programs and hardships programs run by community organizations.
Watch out for Utility Related Scams
Consumers should stay alert for unsolicited telemarketing calls that may sound too good to be true, use vague language, or for callers who claim to work for a public utility. The best way to avoid these scam calls is to ask the caller to identify themselves, why they are calling, and what company they are calling on behalf of. Ensure the correct provider is listed as your utility provider and keep your account numbers and bills private. A legitimate agent from your utility provider will not ask for a copy of your bill. Consumers may contact their utility providers directly if they are concerned about scams.
For more information, consumers can contact OCA toll-free at 800-684-6560 or consumer@paoca.org, or visit the OCA website at www.oca.pa.gov.
Please Support Small Businesses with Holiday Shopping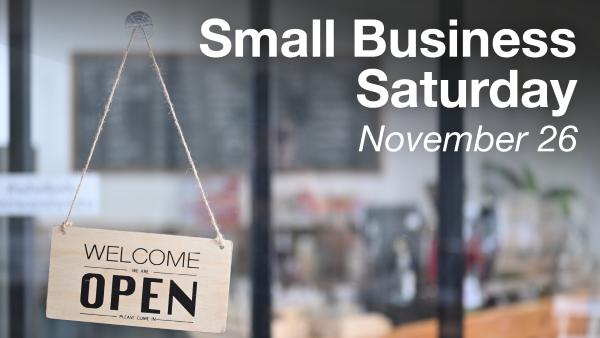 While online shopping has its place, local small businesses with brick-and-mortar stores and owners who live nearby are a huge asset to communities.
Small Business Saturday is a reminder that these businesses create 65% of jobs in Pennsylvania, and the holiday shopping season is a great opportunity to support them.
Many of the goods and services offered by these businesses are locally sourced or crafted, so the effect of buying local is multiplied. Please support our local employers this season and year round.
Senate Accomplishments: Helping Crime Victims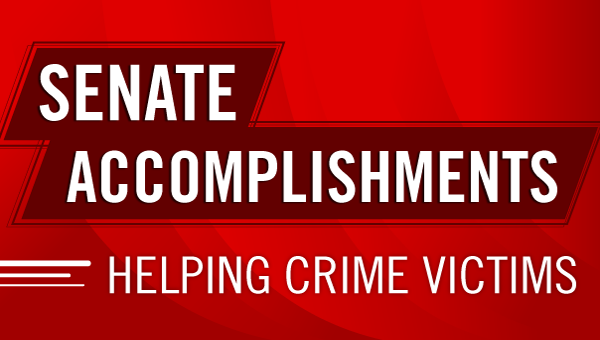 As lawmakers, we work to implement legislation to help communities prevent crime. But when crime does occur, we need to make sure the laws stand behind victims.
Three bills recently signed into law will help protect crime victims from being targeted again, give them a greater say in criminal proceedings and help them recover restitution from offenders.
Act 50 of 2022 extends the Domestic and Sexual Violence Victim Address Confidentiality Act to give victims of child abduction and human trafficking access to substitute mailing addresses. This approach has been successful in preventing assailants from using such information to locate victims. The new law also allows requests for address confidentiality to be submitted electronically. Previously, requests had to be made in writing, impeding access and slowing the process.
Act 71 of 2022 requires that a victim of a violent crime be notified of any proceeding in which conditions for bail can be modified. This affords the victim the right to offer comment regarding a defendant's bail conditions when they're imposed or later modified.
Act 134 of 2022 makes it easier for crime victims to obtain relevant information learned by law enforcement during the investigation of the crime. Crime victims can then use that information in civil legal actions to recover damages for their injuries. The meager restitution obtained through criminal cases often does not fully compensate victims.
I look forward to continuing to work in the next legislative session to reduce crime and support those impacted by offenders.
Support Available for Nursing Apprenticeships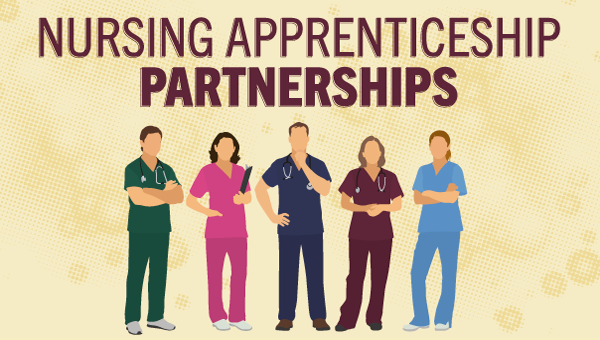 Local workforce development boards have until Nov. 30 to apply for state assistance to develop nursing apprenticeship programs in low- or moderate-income communities.
Distributed by the Department of Labor and Industry, Nursing Pathway Apprenticeship Industry Partnership grant funding will award local workforce development boards up to $260,000 to collaborate with community partners, organizations, sponsors and regional industry partnerships to register, maintain and manage nursing apprenticeship programs, as well as recruit and retain qualified health care professionals.
The initiative aims to prepare individuals for a range of nursing positions, including home health aides, certified nursing assistants, and licensed practical nurses.
Pre-Application Period Begins for Traffic Signal Improvement Grants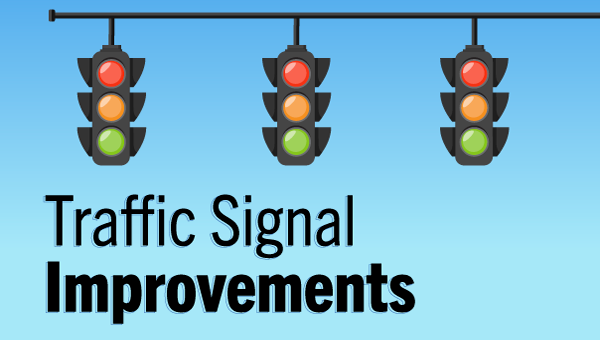 Green Light-Go is a competitive state grant program designed to improve the efficiency and operation of traffic signals in Pennsylvania communities, reducing congestion and increasing safety at intersections.
Prior to applying for this assistance, municipalities, counties and planning organizations must pre-apply by Dec. 23. Full applications must be submitted electronically through the DCED Single Application for Assistance between Jan. 3, 2023 and Jan. 31, 2023.
It is anticipated awards from this application round will be announced in summer 2023 and the projects must be completed by spring 2026.
National Guard Academy for At-Risk Youth Taking Applications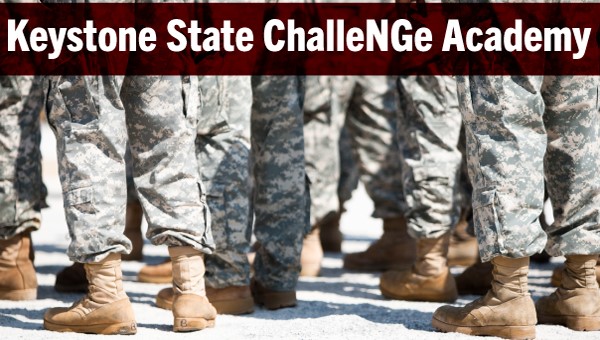 Applications are being accepted for youth to take part in the Pennsylvania National Guard's Keystone State ChalleNGe Academy class beginning in January 2023. If selected, students will attend the 22-week residential phase at Fort Indiantown Gap in Annville, Lebanon County.
The academy provides a positive learning environment designed to guide at-risk teenagers in furthering their education and setting a path to a brighter future. Cadets will experience a structured and disciplined residential program built upon a military-based training model.
There is no tuition cost to attend. Meals, housing, uniforms and school supplies are provided at no charge. There is no military obligation requirement after completing the program. Find out more and apply here.
Help for Pennsylvanians Dealing with Alzheimer's Disease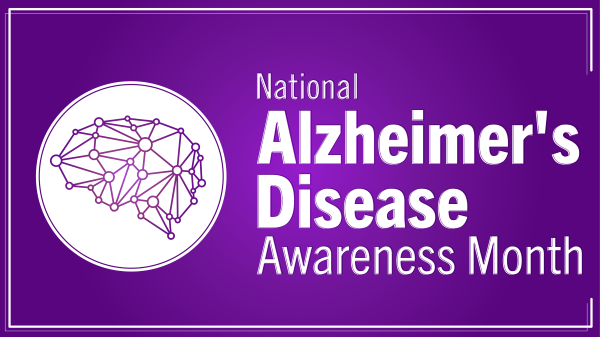 There are an estimated 280,000 Pennsylvanians living with Alzheimer's disease. This type of dementia is the seventh leading cause of death among all adults.
Alzheimer's Disease Awareness Month is a reminder that while there is no cure for this disease, there is a wide range of support available for patients and families.
You can find caregiver resources and information on risk reduction and other topics at the Pennsylvania Department of Health and the Alzheimer Association's Greater PA Chapter.
Giving Thanks for Our Blessings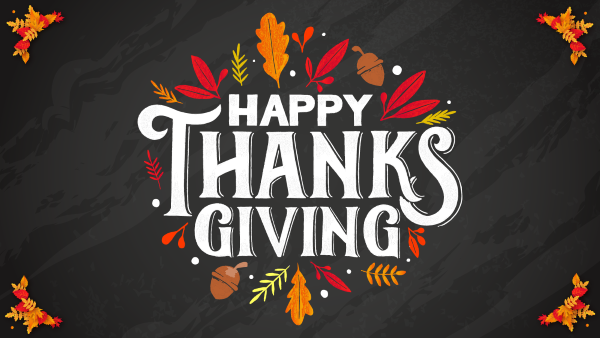 "Let all of us, in accordance with our hallowed custom, foregather in our respective places of worship or in our homes and offer up prayers of thanks for our manifold blessings. Let the happiness which stems from family reunions on Thanksgiving Day be tempered with compassion and inspired by an active concern for those less fortunate in our own country and in other lands; and let us ask God's continuing help and guidance in our conduct, both as individuals and as a Nation." — President Dwight Eisenhower, Thanksgiving Day 1957
From my family to yours, I wish you and your loved ones a Happy Thanksgiving filled with warmth and gratitude!