Dear Friends,
Hello! Thank you for subscribing to my E-newsletter. I am honored to serve the 23rd Senate District and look forward to working with you toward building a better future for Pennsylvania!
This E-newsletter serves to keep you updated on what is happening throughout Bradford, Lycoming, Sullivan, Tioga and Union counties and what I am doing as your state senator in Harrisburg. I hope that you will find this E-newsletter helpful, and if you have any questions or concerns, please feel free to contact me.
Gene Yaw
State Senator
www.SenatorGeneYaw.com

November 25, 2019
Susquehanna County FACT:
Susquehanna County was separated from Luzerne by legislative action on February 21, 1810. It was not fully organized until the fall of 1812 with the election of county officers.
Celebrate Thanksgiving 'Local' This Week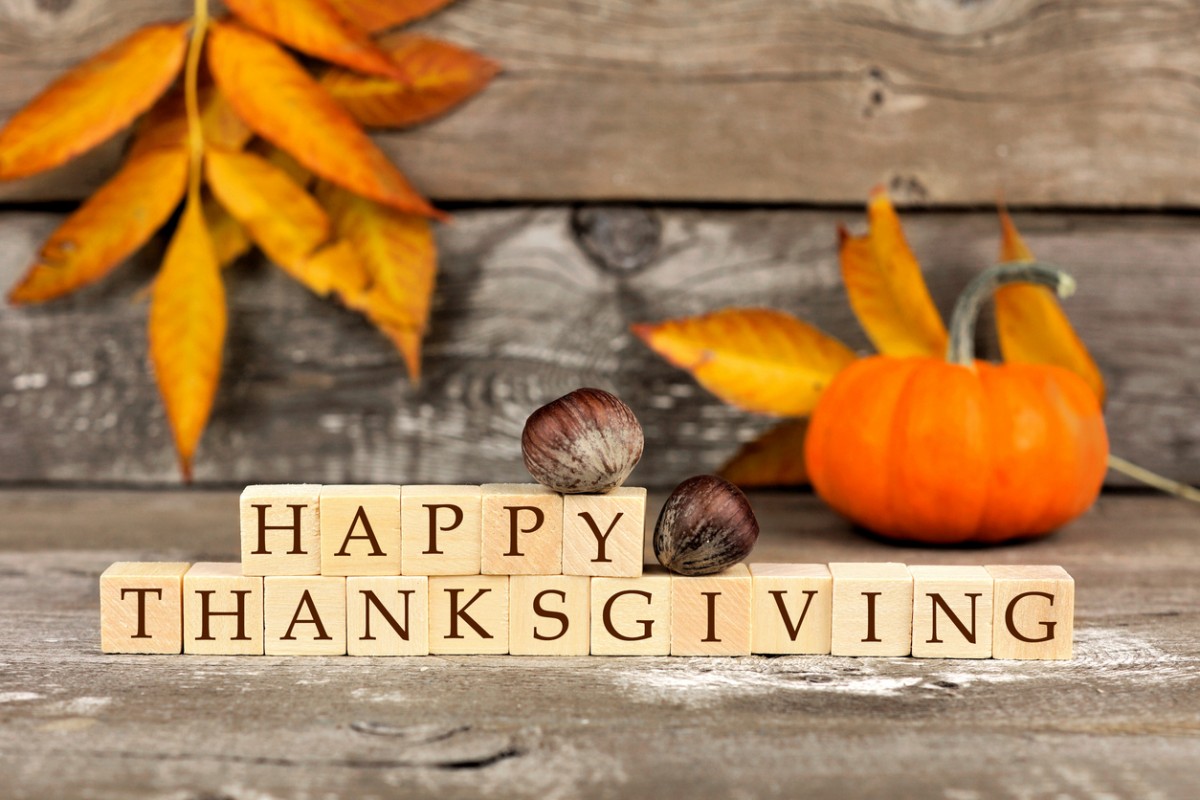 Did you know?…Thanksgiving leftovers led to the first ever TV dinner.
May the good things of life be yours in abundance not only at Thanksgiving but throughout the coming year. This week, as Thanksgiving celebrations bring families and friends together, don't miss out on the numerous opportunities available in our region.
From outdoor adventures, to visiting local craft beer venues and wineries, happiness is to be had this weekend across Bradford, Lycoming, Sullivan, Susquehanna and Union counties. There's no shortage of places to enjoy a bite or a pint, and I encourage you to check out all that our region has to offer.
From my family to yours, Happy Thanksgiving!
Fighting to Protect Pennsylvania's Water Resources
New Protections for Sexual Abuse Survivors, Statute of Limitations Reforms; Combatting Human Trafficking; Online Training for Firefighters and Much More…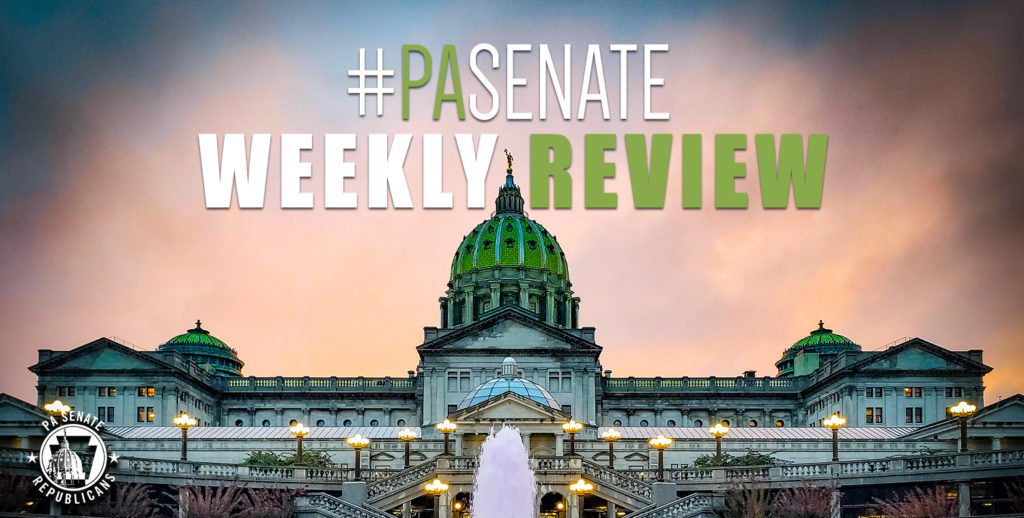 Last week, the state Senate advanced a number of important measures to the Governor's desk, as well as to the House of Representatives. Among them was a comprehensive package of bills to support survivors of sexual abuse, including legislation to reform the statute of limitations to give survivors more time to come forward.
The package of legislation addresses all of the recommendations of a grand jury investigation that was released to the public last year. The bills are designed to ensure victims are supported and all perpetrators of sexual crimes against children are held responsible for their heinous actions. To read more, click here.
The Senate also passed legislation I cosponsored that will combat human trafficking by enacting stronger penalties against all individuals who support the exploitation of victims. The measure would increase penalties against any individual who patronizes a victim of human trafficking, including any individual who recruits, solicits, advertises, transports, or profits off a human trafficking victim. Tougher penalties are also levied for offenses committed against minors. To read more, click here.
After much dialogue and debate, the Senate Chamber also voted to raise the state minimum wage to $9.50 per hour by 2022. Senate Bill 79 was sent to the House Labor and Industry Committee for consideration, and represents a compromise package that will phase-in increases to the current $7.25 minimum wage rate incrementally. The bill was supported by the PA Chamber of Business and Industry.
The Senate gave final approval to a measure to make firefighter training more accessible and affordable through online courses. Senate Bill 146 ensures that online training would be voluntary and free to both career and volunteer firefighters. Training requirements are often cited as a barrier to recruitment and retention, particularly for volunteers, because they can be costly and time-consuming, often demanding travel and time away from work and family. To read more, click here.
Another bill that advanced last week could generate up to $100 million in private donations over the next decade supporting childhood cancer research. Senate Bill 74 creates a tax credit program for qualifying donations to specific Pennsylvania pediatric cancer research hospitals. To read more, click here.
While the Senate also passed a bill that would prohibit the practice of selectively aborting babies based solely on a diagnosis of Down syndrome, Governor Tom Wolf chose to veto the measure. Sadly, an estimated 67 percent of fetuses prenatally diagnosed with Down syndrome are aborted in the United States. Regardless of whether an individual is pro-life or pro-choice, we should all be able to agree that babies with Down syndrome do not deserve to be aborted solely based on their chromosomal condition.
Under the Dome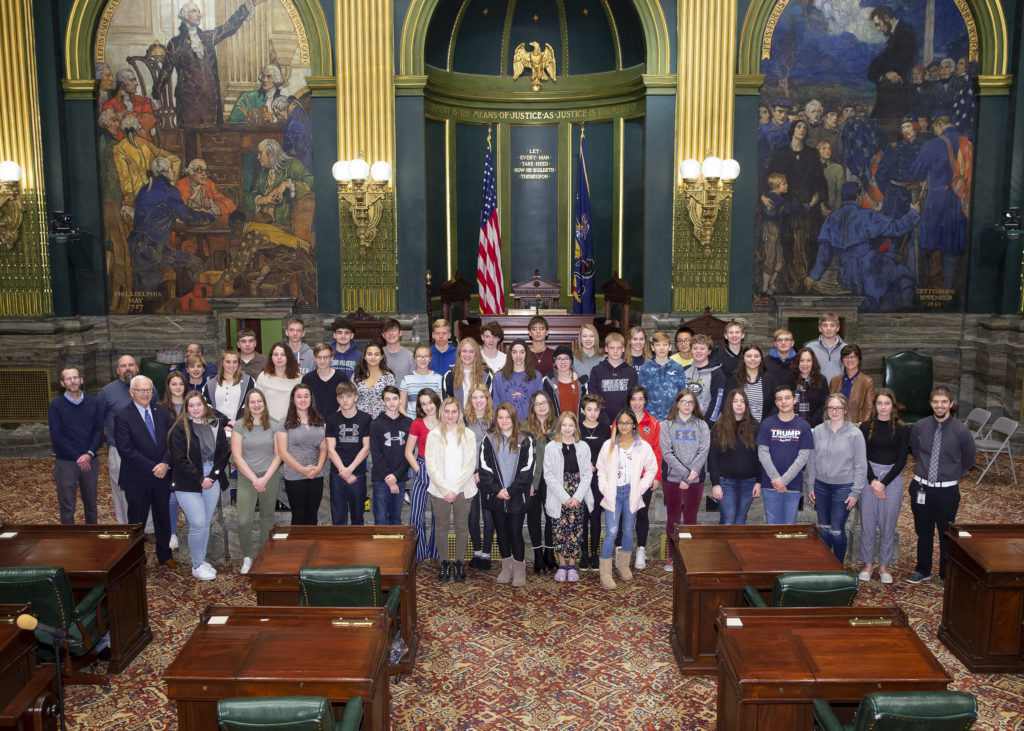 Mrs. Cheryl Stropko's and Mr. Christopher Weldy's Athens Area High School's Honors Civics and Government classes visited Harrisburg on Monday, November 19th. Visiting the Capitol Building provided students with an authentic learning opportunity to encourage engagement in civic life. I was happy to meet with the students on the Senate Floor.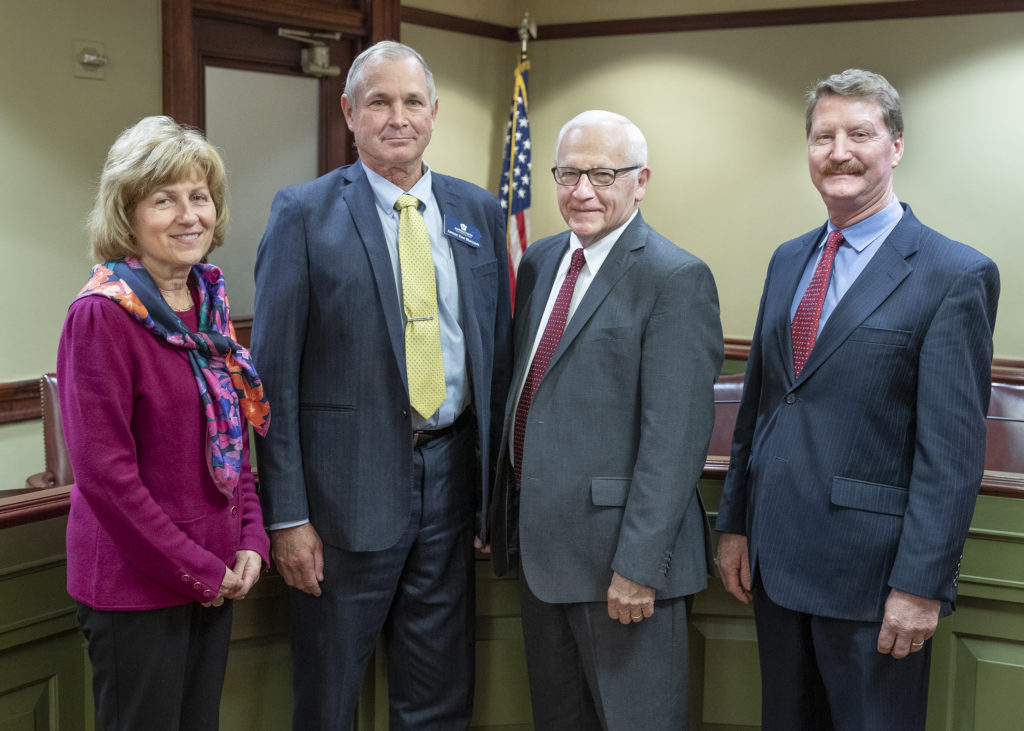 On Wednesday, November 20th, the Senate Agriculture and Rural Affairs Committee unanimously reported the nomination of Bradford County dairy farmer James A. Van Blarcom to the Pennsylvania Milk Marketing Board (PMMB) out of committee. Jim's nomination now awaits a vote before the full state Senate. Pictured Left to Right: State Sen. Judy Schwank (D-11), Minority Chair, Senate Agriculture and Rural Affairs Committee; Jim Van Blarcom; Sen. Gene Yaw (R-23) and Sen. Elder Vogel (R-47), Majority Chair, Senate Agriculture and Rural Affairs Committee.
Taking Steps for Safe and Efficient Thanksgiving Travel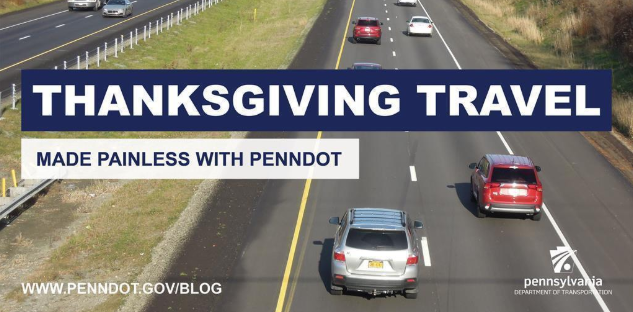 More people are going to be traveling this Thanksgiving holiday than in the past dozen years, according to AAA. That's 1.6 million more travelers than last year, for a total of 50.9 million Americans hitting the roads, skies, rails, and waterways. As in years past, PennDOT wants to help make your Thanksgiving travel on state roadways as painless as possible.
Thanksgiving travelers are encouraged to visit the "Historic Holiday Traffic" page at www.511PA.com, which allows users to see how traffic speeds on the Wednesday before and Sunday after Thanksgiving in 2017 and 2018 compared to traffic conditions during a typical, non-holiday week. Users can choose their region and view an hour-by-hour, color-coded representation of traffic speeds to help them decide the best times to travel during the holiday.
PennDOT Driver License, Photo Centers Closed for Thanksgiving Holiday
PennDOT also has announced that all driver license and photo centers, including its full-service center in Harrisburg, will be closed Thursday, November 28, through Friday, November 29, in observance of the Thanksgiving holiday. Customers may still obtain a variety of driver and vehicle products and services – including all forms, publications and driver training manuals – online through PennDOT's Driver and Vehicle Services website, www.dmv.pa.gov.
PAsmart Grants Available to Advance Science and Technology Education
Up to $20 million in PAsmart grants are available to prepare students for the fast-growing fields of science, technology, engineering and math (STEM) and computer science (CS).
The Department of Education will award $20 million for STEM and computer science education through PAsmart Targeted PreK-12 grants and Advancing grants. The Department of Labor and Industry will soon announce applications for $10 million for apprenticeships and industry partnerships. Funding for career and technical education also increased by $10 million.
The deadline for submitting Targeted grant applications to PDE is Friday, December 20, 2019. Advancing grant applications must be submitted to PDE by Friday, January 10, 2020. Grant applications and additional information is available on the PDE website.