Dear Friends,
Hello! Thank you for subscribing to my E-newsletter. I am honored to serve the 23rd Senate District and look forward to working with you toward building a better future for Pennsylvania!
This E-newsletter serves to keep you updated on what is happening throughout Bradford, Lycoming, Sullivan, Tioga and Union counties and what I am doing as your state senator in Harrisburg. I hope that you will find this E-newsletter helpful, and if you have any questions or concerns, please feel free to contact me.
Gene Yaw
State Senator
www.SenatorGeneYaw.com

November 26, 2018
"Play it safe. Plan your hunt and hunt your plan."
Good Luck Hunters!
Pennsylvania readies for another exciting deer season; Share your buck harvest photos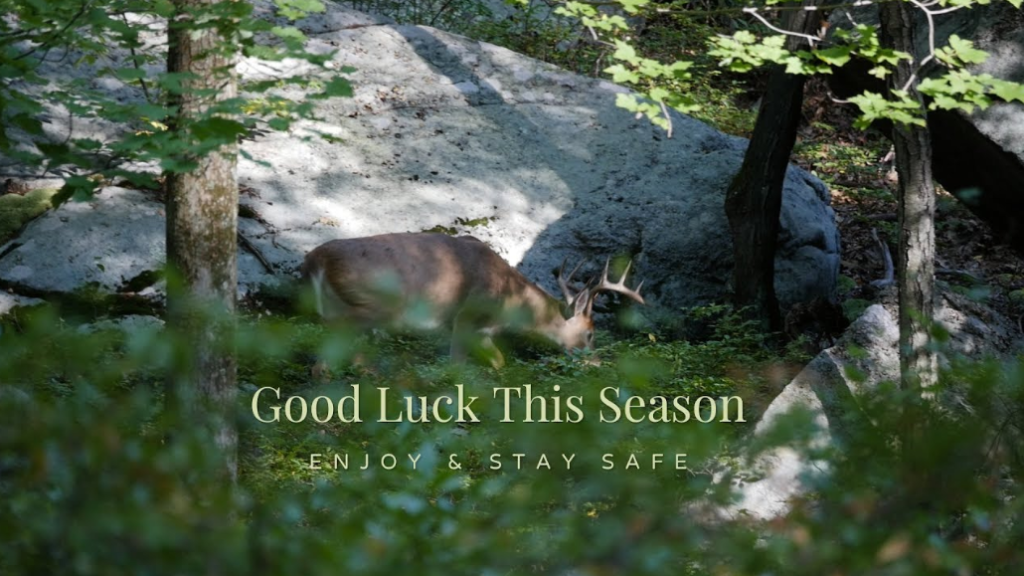 The statewide general firearms season runs from today, Monday, Nov. 26th to Dec. 8th. If you take a big buck this year, or a special buck, or your first buck, the Pennsylvania Game Commission (PGC) would like to hear from you.
Send the PGC a photo of you with your Pennsylvania 2018 firearms season (or archery) buck, along with some limited background: your name, age and hometown, harvest date, county in which buck was taken. Photos will be accepted through Dec. 17th. They must be emailed to pgc-contest@pa.gov. Use "BUCK HARVEST" in the subject line.
For more information about the contest and prizes, or a complete breakdown of antler restrictions, WMU boundaries and other regulations, visit the Game Commission's website, www.pgc.pa.gov.
Good Luck hunters!
Sayre Holds 20th Annual Christmas Parade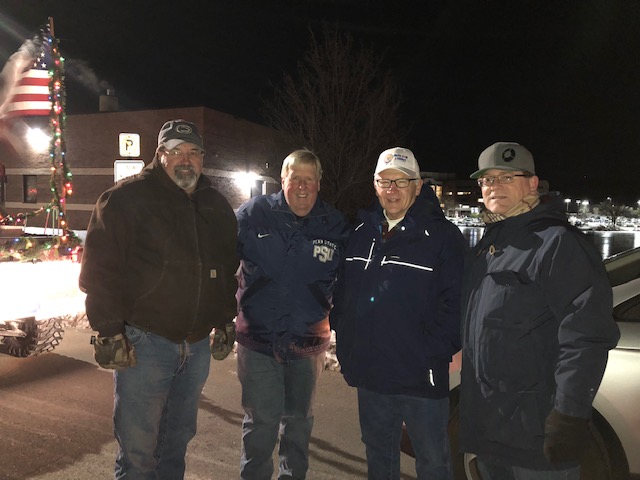 Pictured with Bradford County Commissioners Daryl Miller, Doug McLinko and Ed Bustin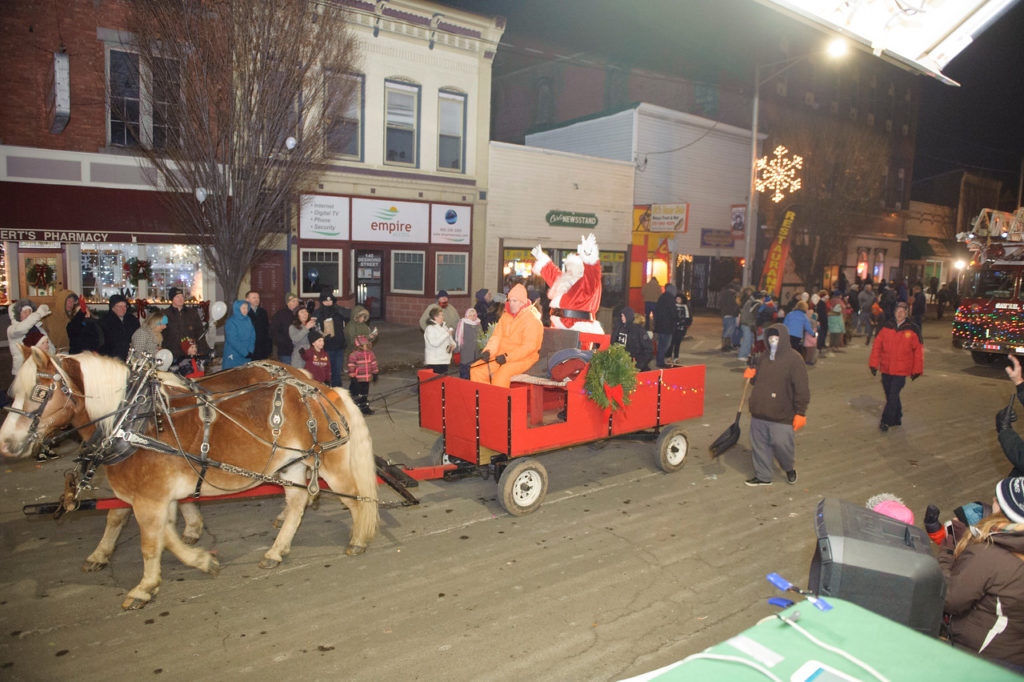 Santa Claus arrives to cheers during the annual parade in the Borough
The Borough of Sayre celebrated the holiday season with its Annual Christmas parade on Friday, Nov. 23rd. For the past 20 years, people of all ages have braved the chilly weather and lined the borough's streets to enjoy the sights and sounds of floats constructed by families and businesses of the community. I was honored to participate in the wonderful event again this year.
State Investments Awarded for Local Park, Recreation Projects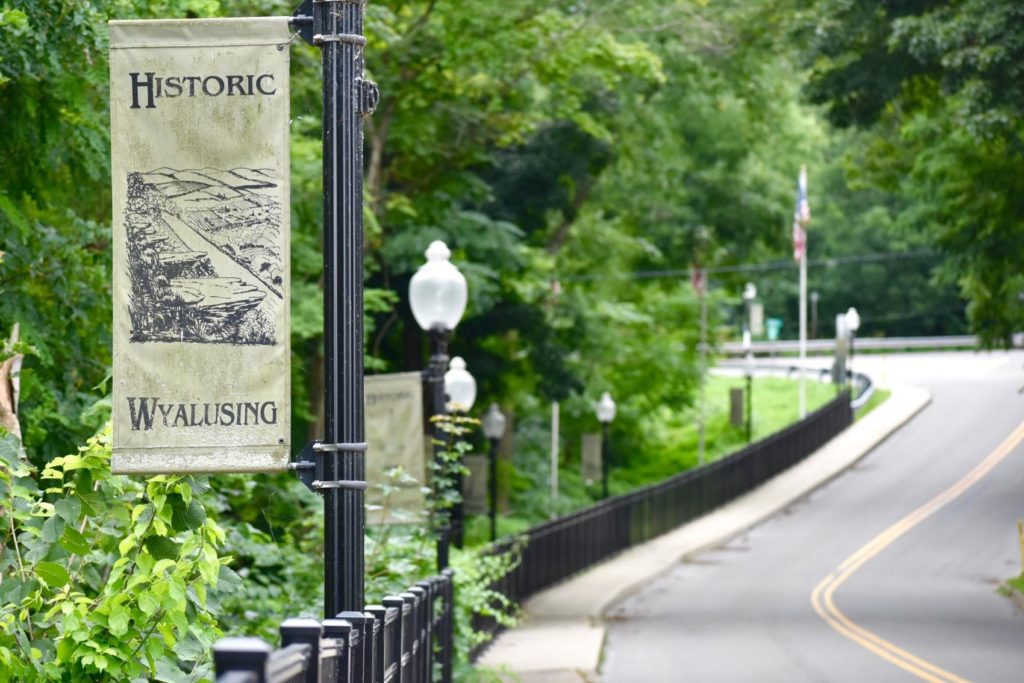 Photo by The Daily Review /Coy Gobble
Several state investments were recently awarded that will enhance local park, trail and other recreation opportunities in Bradford and Lycoming counties.
Awarded through the Department of Conservation and Natural Resources' (DCNR) Community Conservation Partnerships Program (CCPP), four grants totaling $934,000 will provide financial assistance to local governments.
Canton Borough in Bradford County has been awarded $40,000 for the rehabilitation and further development of War Memorial Park. The project includes renovation of tennis courts and basketball courts; construction of pedestrian walkways; installation of play area safety surfacing and kiosk; ADA access, landscaping, project sign and other related site improvements.
To continue reading, click here.
Executive Director Takes Over at State Fish & Boat Commission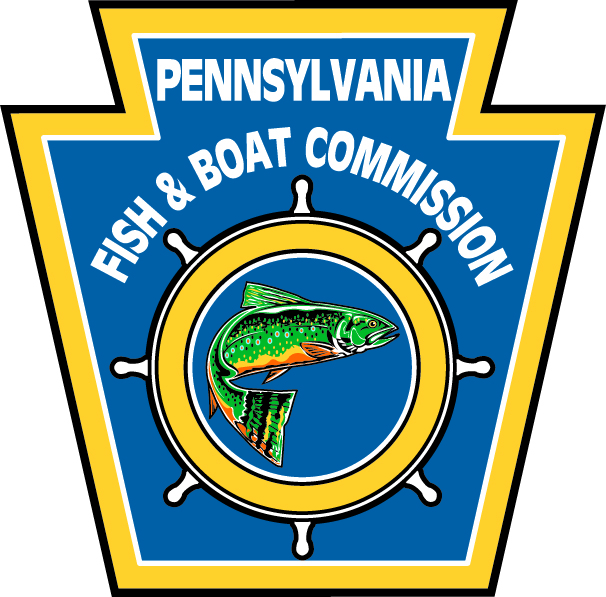 On November 13th, Tim Schaeffer officially replaced John Arway as Executive Director, who has retired after 38 years with the Pennsylvania Fish and Boat Commission (PFBC). The new executive director of the PFBC also served for about a decade as its head of policy and planning.
Schaeffer was most recently deputy secretary in the Department of Environmental Protection's office of water programs.
He was the unanimous choice in an Oct. 18 vote of the commission's board to become its next director.
Farm Show Announces Winners of 'Oh, Say, Can You Sing?'

Ten singers earn spots to perform at 103rd Farm Show
Agriculture Secretary Russell Redding recently announced the winners of "Oh, Say, Can You Sing?", a star-spangled sing-off on Facebook that puts talented Pennsylvanians center stage during the 103rd Pennsylvania Farm Show. One of those winners is Asiah Savage of Hughesville, Lycoming County!
Each of the winners will sing live at 8 AM each day of the 2019 Pennsylvania Farm Show, from January 5-12.
Finalists were selected by a panel of judges and then posted for fan voting by Facebook likes.
Find out more about the Pennsylvania Farm Show at www.farmshow.pa.gov.
Safe Use of Generators During Outages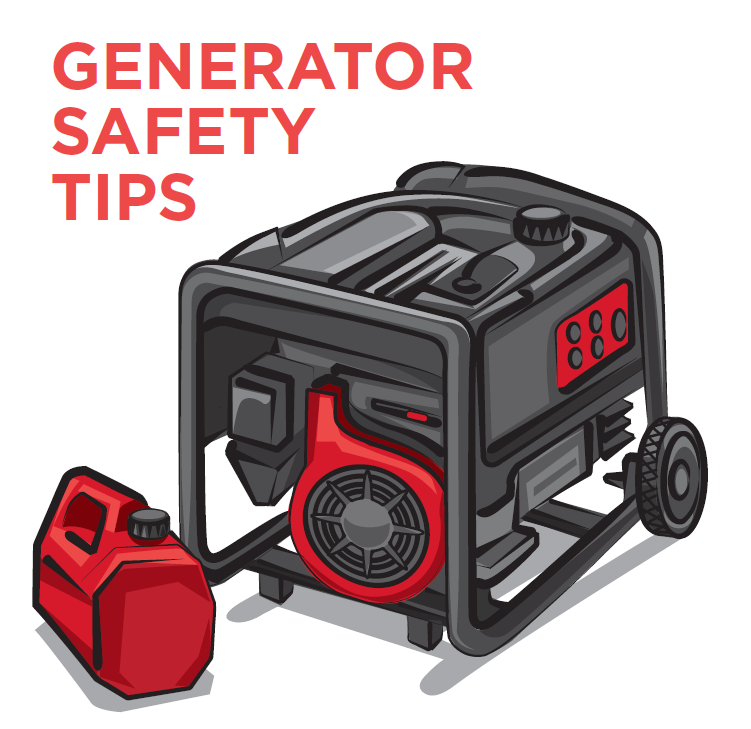 If a storm knocks your power out and you use a generator, the PA Public Utility Commission urges you to connect the equipment you want to power directly to the outlets on the generator, not your home's electrical system, which could shock or injure utility crews working on nearby power lines.
Additional generator tips are available, click here.