Dear Friends,
Hello! Thank you for subscribing to my E-newsletter. I am honored to serve the 23rd Senate District and look forward to working with you toward building a better future for Pennsylvania!
This E-newsletter serves to keep you updated on what is happening throughout Bradford, Lycoming, Sullivan, Tioga and Union counties and what I am doing as your state senator in Harrisburg. I hope that you will find this E-newsletter helpful, and if you have any questions or concerns, please feel free to contact me.
Gene Yaw
State Senator
www.SenatorGeneYaw.com

Click here to find the latest information on coronavirus from the Pennsylvania Department of Health and the Centers for Disease Control and Prevention
PA Senate Environmental Resources & Energy Committee to Hold Briefing on Tiadaghton State Forest ATV Pilot Connector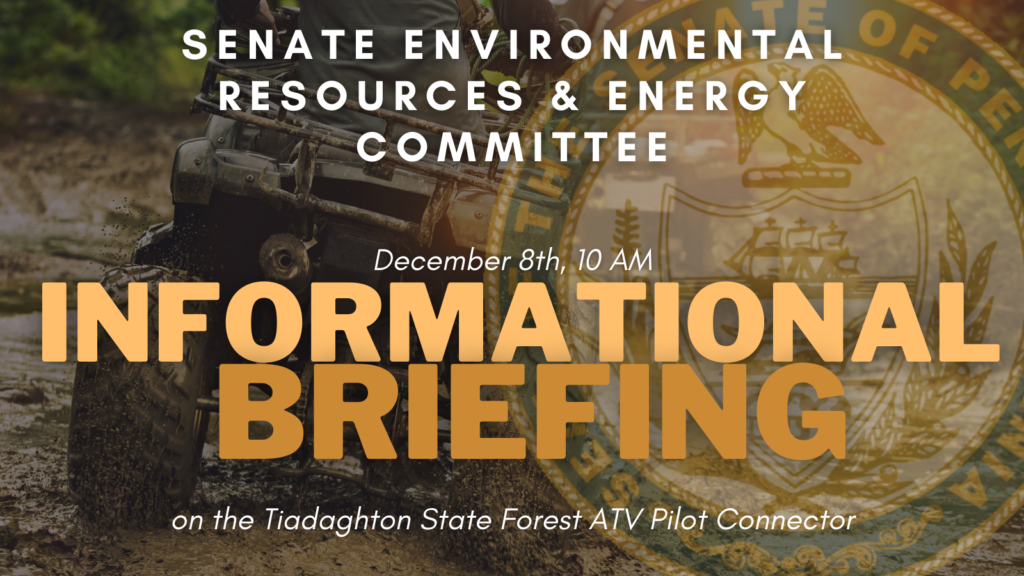 On Wednesday, December 8th, 2021, beginning at 10AM, I will host a briefing of the Senate Environmental Resources and Energy Committee to discuss the Tiadaghton State Forest ATV Pilot Connector plan in Northcentral Pennsylvania by the PA Department of Conservation and Natural Resources (DCNR).
In order to better understand some of the issues and impacts (i.e. ecological and economic sustainability, emergency response, law enforcement and public safety), the committee has requested input from various local and state organizations.
Due to COVID-19 restrictions, seating is reserved for the presenters only. Members of the public can watch the briefing LIVE at https://environmental.pasenategop.com/.
Holiday Season Kicks-Off in Sayre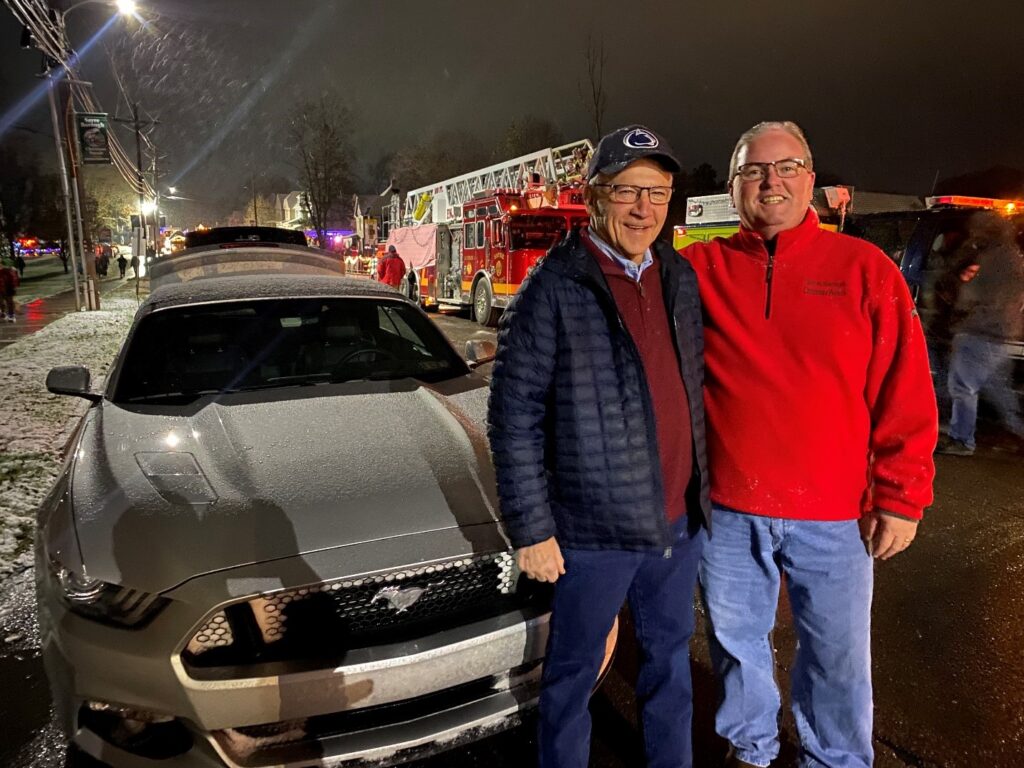 [Sen. Yaw pictured with Sayre Borough Manager David Jarrett]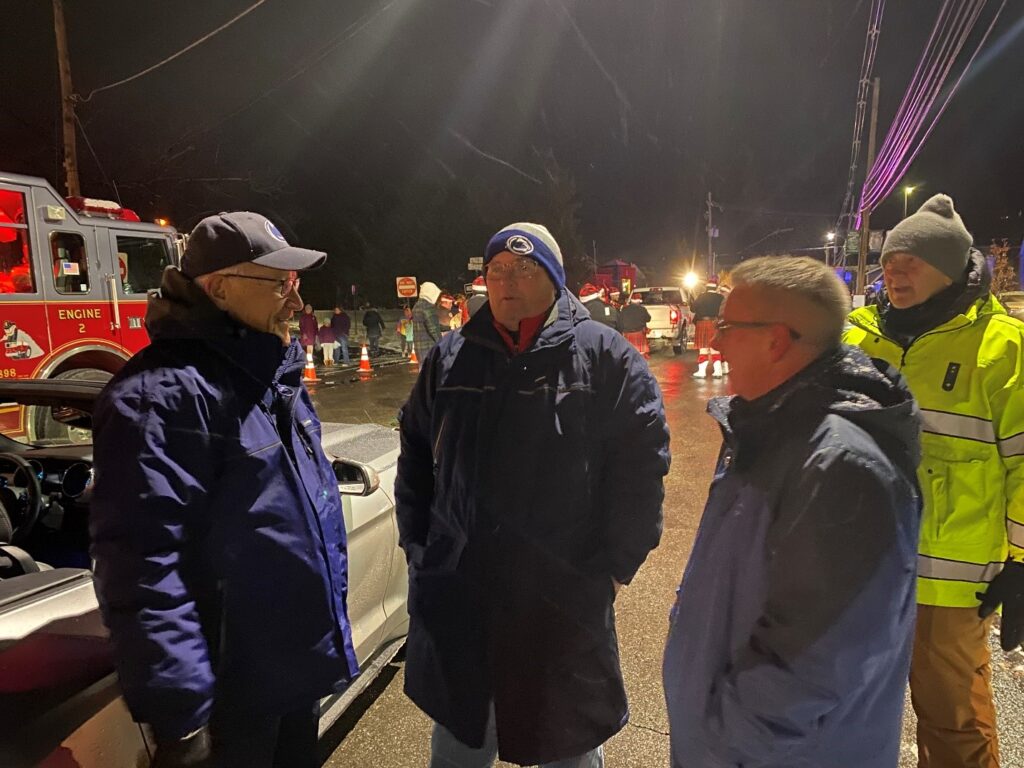 It was great to be back in Sayre for the annual Sayre Borough Christmas Parade, which was held on November 26th. The snow and cold weather did not keep area residents indoors at all, and hundreds of children were certainly excited to see the guest of honor – Santa Claus. The annual parade is the official kick-off to the holiday season in Bradford County.
Pennsylvania Hunters Provide Food for Neighbors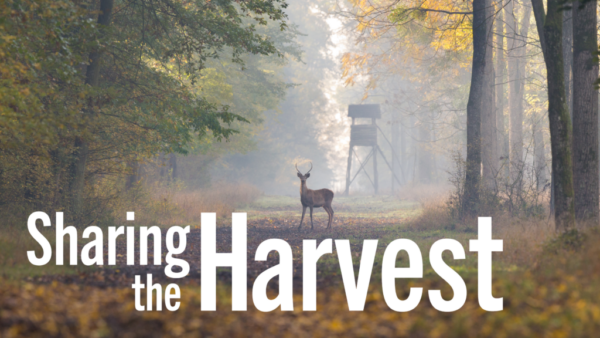 Pennsylvania deer hunters have a way to brighten the holidays for those in need. Hunters Sharing the Harvest allows hunters to donate their extra venison to food pantries and community assistance centers across Pennsylvania via a statewide network of butchers. Over the last 30 years, the program has distributed nearly 2 million pounds of donated meat.
An average-sized deer will provide enough high-protein, low-fat meat for 200 meals. Hunters Sharing the Harvest is a registered 501(c)(3) nonprofit charity funded by public and private sources. Hunters can find the nearest participating meat processor here.
Pennsylvanians Encouraged to Protect Sensitive Information During Holiday Season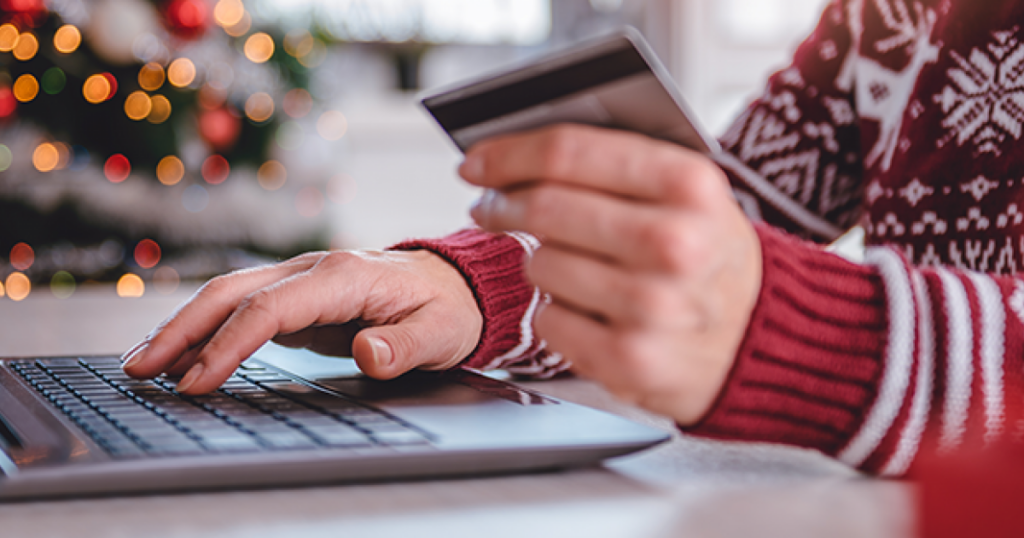 With the holiday shopping season underway, Pennsylvanians are encouraged to take the appropriate steps to protect their personal information from identity thieves and cybercriminals. These bad actors are constantly working to steal sensitive information, including data that can be used to file fraudulent tax returns and request fraudulent tax refunds.
This warning comes during the sixth annual National Tax Security Awareness Week, which runs from Nov. 29 to Dec. 3. This initiative is a partnership between the IRS, state tax agencies and others in the tax industry, including tax professionals, to highlight prevalent scams and encourage people to protect their sensitive financial information. Below are some tips to keep in mind.
As part of National Tax Security Awareness Week, the IRS and its partners are sharing YouTube videos on security steps for taxpayers such as Easy Steps to Protect Your Computer and Phone and how Security Measures Help Protect Against Tax-Related Identity Theft.
You can also follow the Department of Revenue on Facebook, Twitter and LinkedIn for periodic reminders on scams and tips for how you can protect yourself.
Around the Region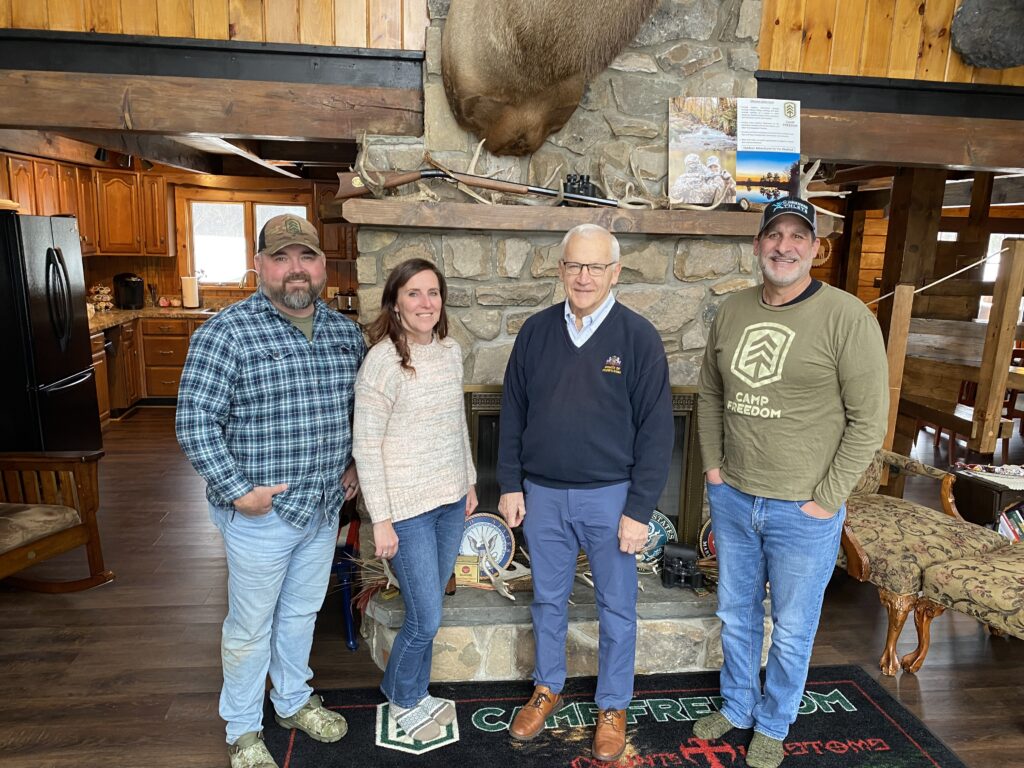 [Pictured L to R: Jamie Byrd, GM of Operations; Bridget Slagan, Development Coordinator; Sen. Yaw and Matt Guedes, Executive Director.]
This week, I visited Camp Freedom in Carbondale. Their 1,800 acre property creates an outdoor adventure healing camp that serves individuals with disabilities, including Veterans & First Responders, their families, and Gold Star families.
The property consists of endless opportunities in the outdoors that will be cherished forever by those who experience them. With truly unlimited outdoor activities available, Camp Freedom is a dream property with a mission to help the disabled overcome life's difficulties.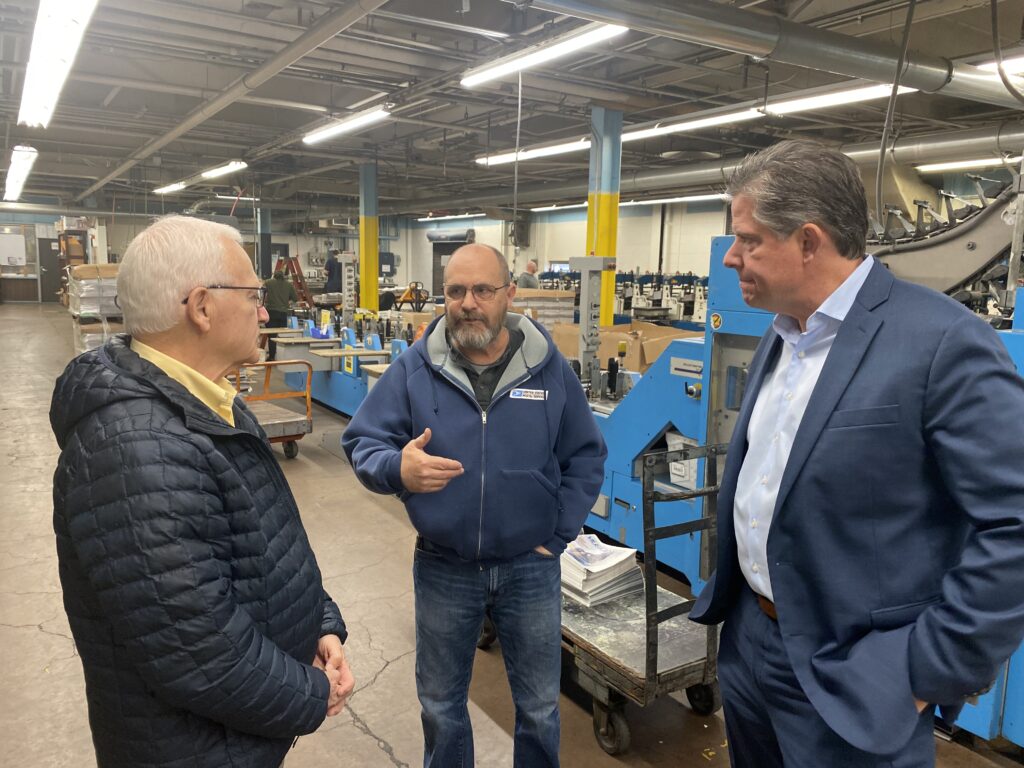 [Pictured L to R: Sen. Yaw; Gary Pearson; Mark Lundberg, President Bayard Printing Group]
I also visited Bayard Printing Group this week in Williamsport. The Bayard Printing Group is a regional supplier of publications, periodicals and printing with their own direct mail processing center and in-house US Postal Service substation. They serve the Mid-Atlantic region of NEPA, Williamsport, Scranton, Wilkes-Barre, Pocono, Allentown, Philadelphia, New York, New Jersey, and Washington DC area from multiple locations in Central PA and NEPA. They are also HIRING! For information on employment opportunities, click here.
Noteworthy News….2021 Excellence in Patient Safety Recognition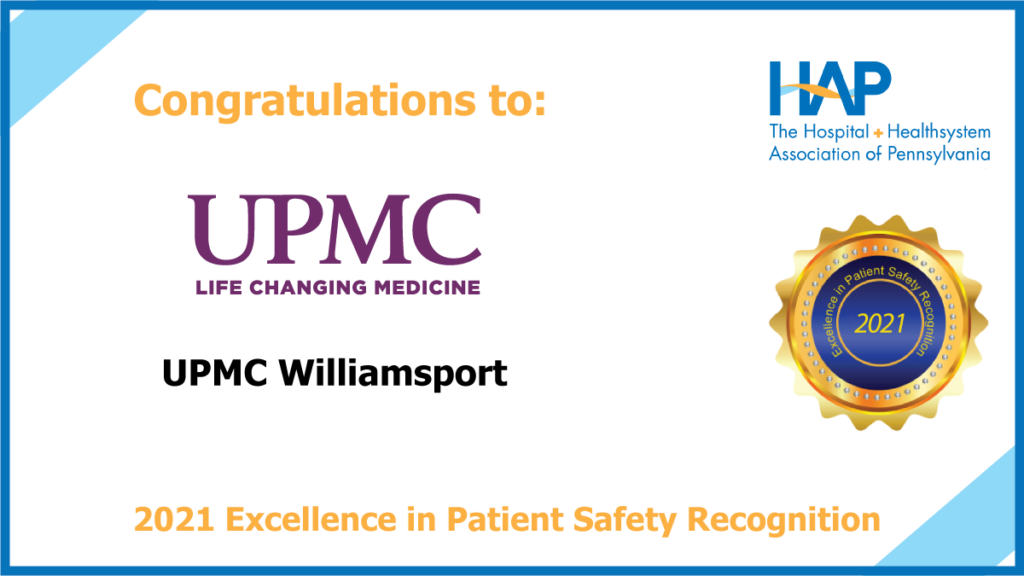 UPMC Williamsport is one of just 17 Pennsylvania hospitals being honored this year through The Hospital and Healthsystem Association of Pennsylvania's (HAP) Excellence in Patient Safety Recognition program. This initiative recognizes Pennsylvania's top-performing hospitals that have demonstrated low rates of health care-associated infections.
SEDA-COG and Red Cross Partner for Disaster Readiness Training
On December 9, 2021, at 5:30 p.m., SEDA-COG and the American Red Cross are partnering to present a virtual disaster readiness training.
During the pandemic, it was discovered that 40 percent of businesses fail following a disaster. With the use of ReadyRating.org, this training will provide the tools for non-profits, businesses of all sizes, and more to become equipped to face any kind of emergencies.
This virtual workshop delivers the means and the contacts for individuals and businesses to work at their own pace to upgrade their level of preparedness. There are tools to enhance already existing emergency plans and to build plans from scratch.
According to ReadyRating.org, "For over 125 years, the American Red Cross has responded to emergencies both large and small, and helped people prepare for them through education and training programs. The Red Cross continuously builds on its experience to proactively deal with emergencies and disasters; this program is a step forward in our ongoing efforts."
The link to register for this event can be found here: https://seda-cog.org/events/event/webinar-disaster-readiness-training/
If you are not able to make it, there will be another training in the Spring of 2022.
SEDA-COG is a community and economic development agency in Lewisburg and is one of seven Local Development Districts in Pennsylvania. SEDA-COG enhances the quality of life and economic advantage for residents and businesses in the 11 central Pennsylvania counties through its vital partnerships and initiatives.
For more information, please contact Elaine Stauder, communications coordinator, SEDA-Council of Governments, at 570-522-7429 or estauder@seda-cog.org.