Dear Friends,
Hello! Thank you for subscribing to my E-newsletter. I am honored to serve the 23rd Senate District and look forward to working with you toward building a better future for Pennsylvania!
This E-newsletter serves to keep you updated on what is happening throughout Bradford, Lycoming, Sullivan, Tioga and Union counties and what I am doing as your state senator in Harrisburg. I hope that you will find this E-newsletter helpful, and if you have any questions or concerns, please feel free to contact me.
Gene Yaw
State Senator
www.SenatorGeneYaw.com

Click here to find the latest information on coronavirus from the Pennsylvania Department of Health and the Centers for Disease Control and Prevention
Updates
Applauding Lycoming Mall Revitalization RACP Investment. WATCH: WBRE News Story
Pennsylvania Senate Formally Accepts Articles of Impeachment for Philadelphia District Attorney.
New Law Increases Penalties for Repeat DUI Offenses.
The Pennsylvania Broadband Development Authority released its plan and map this week, intending to expand broadband access across the Commonwealth. The Authority, created by the legislature last December, has been charged with leveraging the state's approximate $100 million of federal funding over five years to ensure that more Pennsylvanians have access to high-speed internet.
Interested residents can register for two webinars the Authority will co-host with Penn State Extension to further discuss the map and challenge process:
---
The NEW 23rd Senate District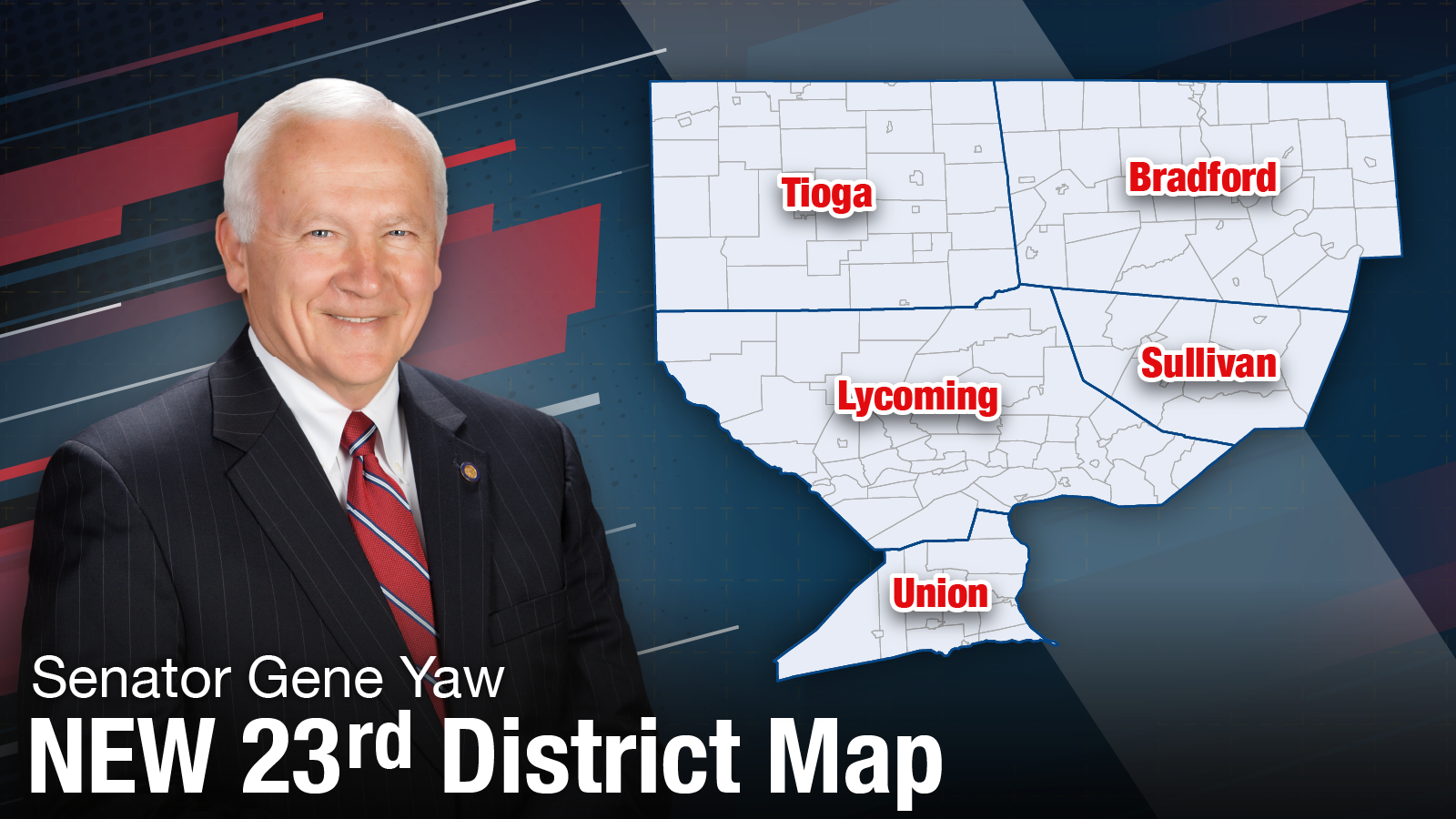 The Senate District I represent is changing, due to legislative redistricting.
Beginning today (Dec. 1), Tioga County will become part of the 23rd Senatorial District. In addition to my Williamsport district office, my new district office in Tioga County will be located in Wellsboro at 5 Main Street. The office can be contacted at 570-724-5231 / FAX: 570-723-5119 – Monday through Friday – 9AM-5PM.
I look forward to serving all the residents of this wonderful county, in addition to the counties I currently represent that include: Bradford, Lycoming, Sullivan and Union counties. Sadly, I will no longer represent the western half of Susquehanna County, due to the redistricting.
If you have any questions or concerns regarding state government programs or services, legislative matters or issues concerning state agencies, or if you would simply like to express your opinion on an issue, please do not hesitate to contact me. My staff and I work to make state government more accessible and helpful to you.
Op-Ed: I Stand with the Constitution
By Sen. Gene Yaw (R-23)
The political climate in the United States nears an instability unwitnessed by anyone alive today. We hear calls for revolution across the political spectrum amid a national debate over the intent of the Constitution – the very foundation of our republic that's transformed our American experiment into a symbol of opportunity, freedom and constancy across the world.
No matter your interpretations about the framers' vision for this country, we can all agree the U.S. Constitution has been the guiding principle that's carried us through every internal conflict over the last two and a half centuries.
It's not infallible. Congress has amended it 27 times since 1787, and each and every one of those changes originated through Congress. But, for the first time in history, lobbyists – who are being paid handsomely from deep pockets – say we ought to pursue a more volatile, untested approach: assembling a Convention of States (COS). READ MORE
Grant Allows Community Arts Center to Modernize Equipment
Modernizing its stage lighting and cinema projector is the next production being undertaken by the Community Arts Center, thanks to a $150,000 Keystone Communities Program grant administered by the state Department of Community & Economic Development.
Enhancing its audiovisual capabilities will permit the historic theater to expand its arts offerings – including film screenings, as it has done in the past – and increase its festival space potential.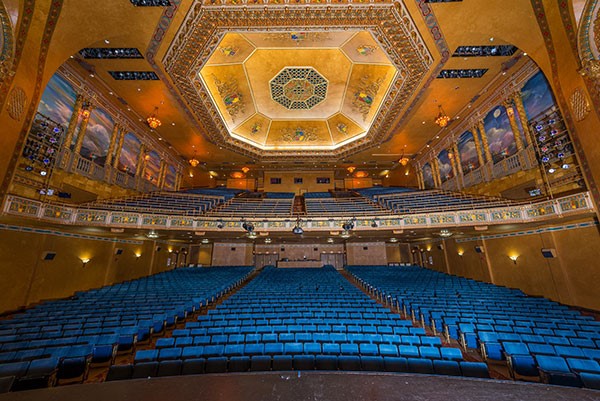 One of the top venues in the Northeast, the Community Arts Center presents a broad range of entertainment and is utilized by numerous local arts and educational organizations, including Penn College and Lycoming College.
This investment not only modernizes the center's current production capabilities, but creates a safer and more efficient working environment for its dedicated staff. I am honored to support the Community Arts Center's growth, which brings so much value and culture to our region, and look forward to its bright future.
"This generous grant will allow us to update our aging projection system and helps us take the first steps in modernizing our theatrical lighting appliances," said Jim Dougherty, executive director of the CAC. "The lights in the cove areas of the theater ceiling will be the first to be replaced, significantly reducing the amount of personnel resources and costs required to manipulate lighting fixtures for theatrical shows."
Utilities Set to Adjust Seasonal Energy Supply Prices Dec. 1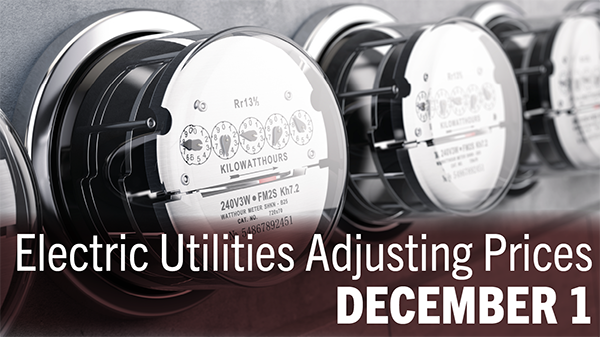 The Pennsylvania Public Utility Commission (PUC) reports that Pennsylvania electric and natural gas utilities will adjust their prices on Dec. 1 for customers who do not shop around for energy suppliers.
All regulated utility companies will adjust their "price to compare" (PTC) rates in the coming weeks, but Pennsylvania's electricity marketplace gives consumers the option to select a different supplier to find the most competitive pricing.
The two major parts of monthly electric or natural gas bills are the delivery/distribution charge and the generation/supply charge. Consumers can shop for and contract with a competitive supplier or for consumers who do not shop, the utility provides energy supply at the PTC. The PTC averages 40% to 60% of the customer's total utility bill and will be adjusted at the end of this month.
Local Food Banks Benefit from Hunters Sharing the Harvest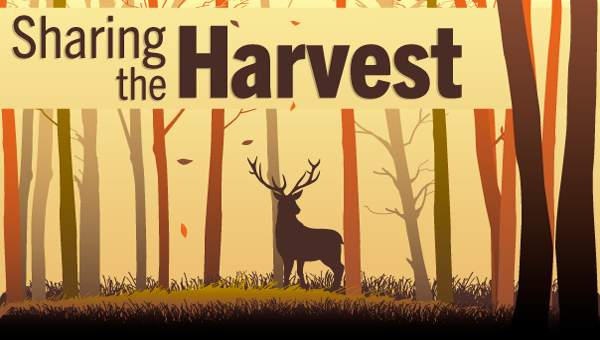 In 2021, Pennsylvanians participating in Hunters Sharing the Harvest donated 187,000 pounds of venison to families in need, helping to make their holidays brighter.
Hunters Sharing the Harvest allows hunters to donate their extra venison to food pantries and community assistance centers across Pennsylvania via a statewide network of butchers. Over the last 31 years, the program has distributed nearly 2 million pounds of donated meat.
An average-sized deer will provide enough high-protein, low-fat meat for 200 meals. Hunters Sharing the Harvest is a registered 501(c)(3) nonprofit charity funded by public and private sources. Hunters wanting to help can find the nearest participating meat processor here.