Dear Friends,
Hello! Thank you for subscribing to my E-newsletter. I am honored to serve the 23rd Senate District and look forward to working with you toward building a better future for Pennsylvania!
This E-newsletter serves to keep you updated on what is happening throughout Bradford, Lycoming, Sullivan, Tioga and Union counties and what I am doing as your state senator in Harrisburg. I hope that you will find this E-newsletter helpful, and if you have any questions or concerns, please feel free to contact me.
Gene Yaw
State Senator
www.SenatorGeneYaw.com

Click here to find the latest information on coronavirus from the Pennsylvania Department of Health and the Centers for Disease Control and Prevention
What We're Watching…
Pennsylvania Broadband Development Authority holding listening session in Lewisburg, tomorrow, Dec. 16.
Railroad investments announced in Bradford, Lycoming, Union counties.
The Bradford County Historical Society has been awarded state grants in the amount of $8,863 to help support operations.
Department of Community and Economic Development announces availability of $120 million for new Whole-Home Repairs Program.
EPA announces $25.7 Million in grants to support water systems in rural and small communities.
---
Meet My New District Director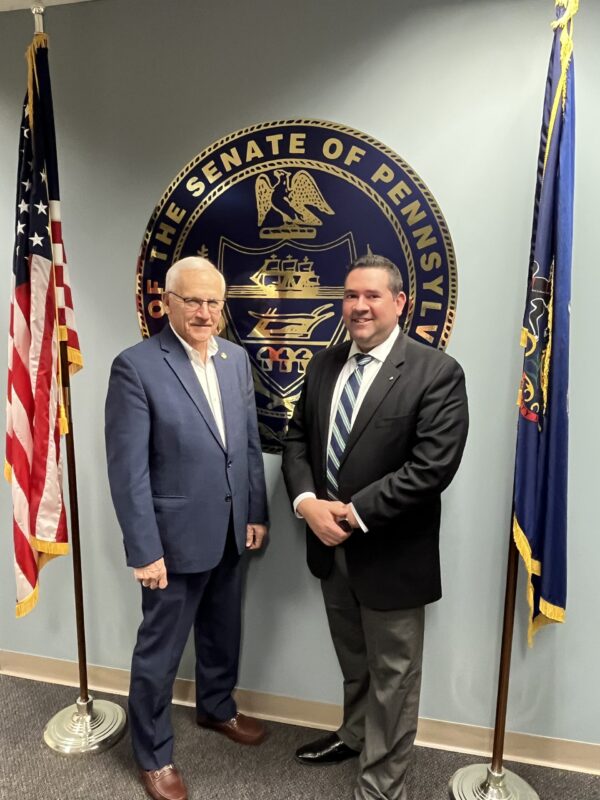 This week, I announced the hiring of Matt Wise as my new District Director.
Prior to joining my staff, Matt worked as a field representative for former Senate Majority Leader and President Pro Tempore Jake Corman for more than 10 years. Previously, he had served as Assistant Director of Student Activities and Assistant Manager for Student Employment at Lock Haven University.
I am proud to have Matt join our team to help serve the hardworking residents of Bradford, Lycoming, Sullivan, Tioga and Union counties!
Protecting PA's Power Grid Is Crucial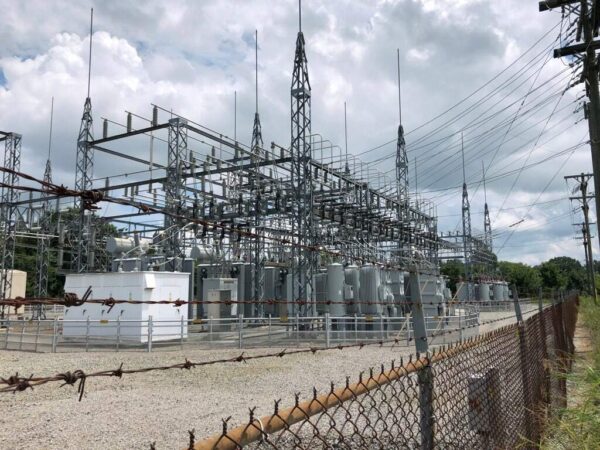 The state must do more to protect its power grid from sabotage. That's why I will soon introduce legislation to increase fines and penalties against those who intentionally vandalize or attack critical infrastructure in Pennsylvania.
In light of the events in North Carolina, we need to do more to hold these bad actors accountable for purposeful damage done to these facilities. Destabilizing the power grid comes with huge national security risks and it should not be taken lightly. Earlier this year, the FBI and the Department of Homeland Security also warned of increasing threats to the power grid from terrorists both foreign and domestic.
Losing power not only disrupts our day-to-day activities, but can take lives, especially among our most vulnerable populations. We need to do all we can discourage these criminal acts before tragedy strikes.
Susquehanna River Valley Visitors Bureau Holds Annual Luncheon
Last week, I dropped by the Susquehanna River Valley Visitors Bureau luncheon at the Iron Front on Market Street in Lewisburg. The SRVVB works to promote the tri-county region as a tourism destination for visitors & residents and connects consumers of all types to its member businesses. The Bureau advocates for small/family-owned businesses.
With plenty of shopping days left before the bells ring on Christmas Day, the SRVVB has put together a holiday gift guide to help you find special items for everyone you want to bless this holiday season. Be sure to visit their website for much more!
Center for Rural PA Holds Quarterly Meeting in Adams County
Earlier this week, the Center for Rural Pennsylvania Board of Directors, which I chair, held its quarterly meeting at the Gettysburg National Military Park Museum and Visitor Center in Adams County. Center Board Member State Rep. Dan Moul hosted the meeting and provided us with an informational tour of the agricultural and tourism venues in the surrounding area.
During the visit, the Board: met with elected Adams county officials, Rep. Torren Ecker, and tourism and county economic development representatives; visited Hanover Shoe Farms, the largest Standardbred racehorse breeding farm in the world; toured Penn State Extension's Fruit Research and Extension Center; and visited Adams County Winery and Hickory Bridge Farm.
The Center Board also honored Pennsylvania Secretary of Agriculture Russell Redding for his leadership and service in agriculture and his steadfast support of rural Pennsylvania during his many years of public service.
Measures Taken to Prevent Tax Hikes and Create Jobs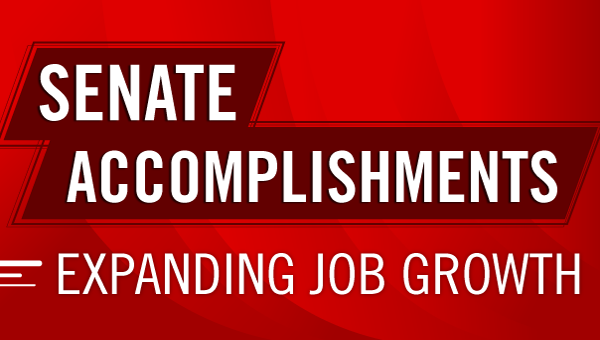 In the 2021-22 legislative session, the General Assembly enacted measures that shielded Pennsylvanians from tax hikes and reduced the burden on job creators to bring good-paying and family-sustaining jobs to our commonwealth.
We cut the Corporate Net Income Tax to attract employers to Pennsylvania, modernized expense deductions allowing small business owners more flexibility and tax planning opportunities, and provided tax incentives for small businesses to grow and invest in Pennsylvania.
Other steps taken to expand job growth included establishing the Pennsylvania Economic Development for a Growing Economy (PA EDGE) tax credit program and other targeted initiatives directly linked to creating jobs for Pennsylvanians.
I'll continue to work in the 2023-24 legislative session to ease the tax burden on Pennsylvania families and enact measures that promote job growth.
Making the Holidays Brighter for Military Families and Veterans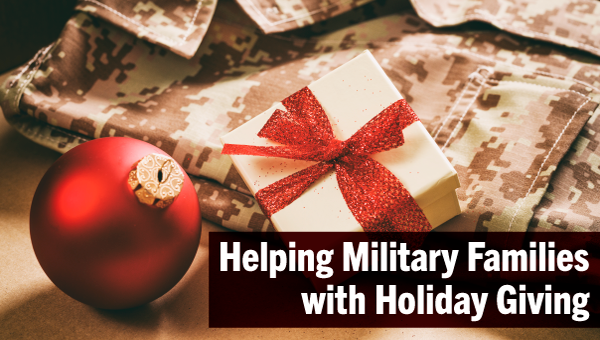 Please consider making the holidays brighter for veterans, service members and their families with a tax-deductible donation to any of these support programs run by the Pennsylvania Department of Military and Veterans Affairs.
Military Family Relief Assistance Program provides financial assistance, in the form of grants, to eligible Pennsylvania service members and their eligible family members who have an immediate financial need based on circumstances beyond their control.
Veterans' Trust Fund issues grants to statewide charitable organizations that assist veterans, veterans service organizations and county directors of veterans affairs to help veterans in need of shelter and necessities of living.
You can also give to Residents' Welfare Funds at any of the DMVA's six veterans homes to keep our residents active, healthy and engaged.
You can donate online or by mail to: DMVA Office for Veterans Affairs, Bldg. 0-47, Fort Indiantown Gap, Annville, PA 17003-5002.
Celebrating and Protecting Our Bill of Rights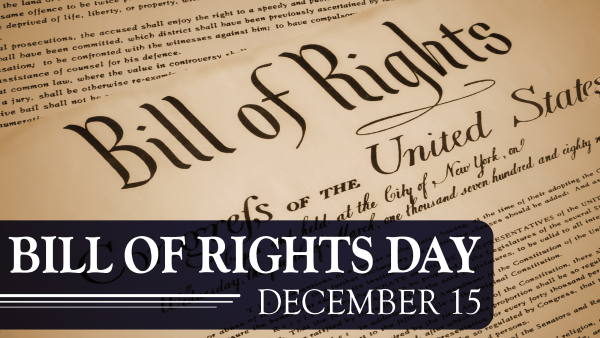 The right to free speech, the right to bear arms and eight other amendments to the U.S. Constitution make up our Bill of Rights. This week, we celebrate its Dec. 15, 1791 ratification and pledge to defend these rights forever.
Happy Hanukkah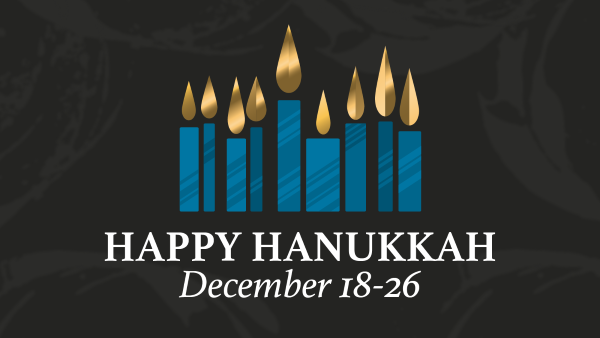 To everyone observing Hanukkah, I hope these eight days bring you joy and a sense of rededication.