Dear Friends,
Hello! Thank you for subscribing to my E-newsletter. I am honored to serve the 23rd Senate District and look forward to working with you toward building a better future for Pennsylvania!
This E-newsletter serves to keep you updated on what is happening throughout Bradford, Lycoming, Sullivan, Tioga and Union counties and what I am doing as your state senator in Harrisburg. I hope that you will find this E-newsletter helpful, and if you have any questions or concerns, please feel free to contact me.
Gene Yaw
State Senator
www.SenatorGeneYaw.com

December 19, 2018
"The holiday season is a perfect time to reflect on our blessings and seek out ways to make life better for those around us."
Second Annual Veterans Christmas Remembrance Celebration Held in Union County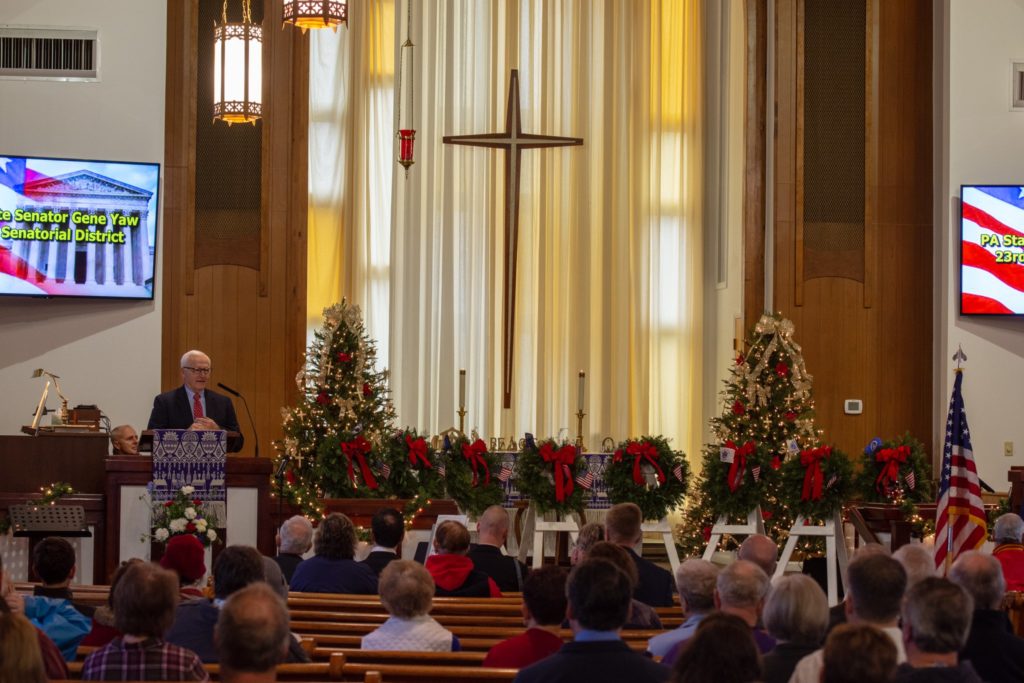 On Saturday, I offered remarks during the 2nd Annual Veterans Christmas Remembrance Celebration. Photo Credit: Tracy Getz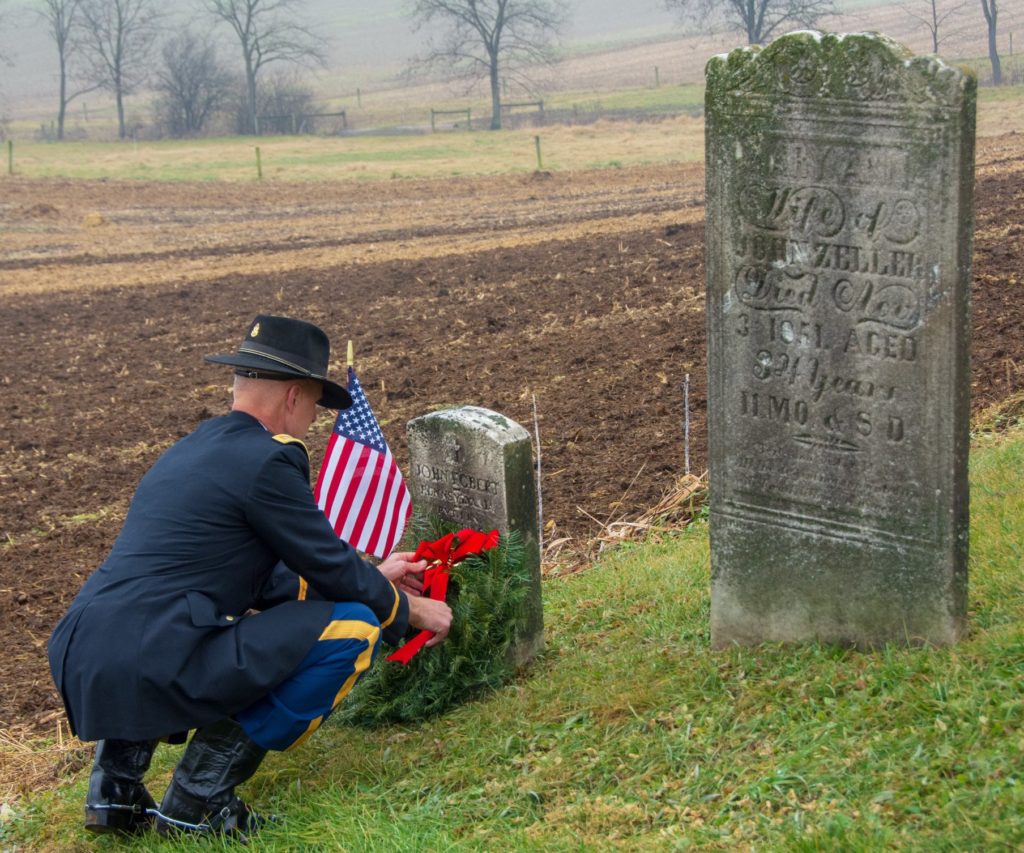 Lt. Col. (Retired) Andy Mahoney laying a wreath at a grave site. Photo Credit: Tracy Getz
For more photos, click here.
On Saturday, December 15th, I had the honor of participating in the 2nd Annual Veterans Christmas Remembrance Celebration, held at the Dreisbach United Church of Christ in the Buffalo Valley.
This year's remembrance ceremony was followed by the placement of evergreen wreaths on veterans' graves. Over 100 wreaths were sponsored and used during the military wreath laying. The wreaths were placed in remembrance at all veterans graves sites buried at Dreisbach, as well as taken to other cemeteries to remember veterans in the local area.
The ceremony followed the general format of the Wreaths Across America program held at over 1,400 other cemeteries across the nation.
2019-2020 Session Set to Begin

With the 2019-2020 Legislative Session set to begin on January 1st, members of the Pennsylvania Senate Republican Caucus are ready to begin work on the issues facing the Keystone State.
This session, we will continue to fight the opioid epidemic, work to promote greater access to high-speed internet and broadband services and support our school districts. We need to provide support for our rural communities and our agriculture industry, and continue working to improve and reform our criminal justice system and protect our communities from gun violence. There is a lot of work to be done on many different issues in the coming months, but our Caucus is ready to take on those challenges.
As in the past, I have already begun circulating legislation for co-sponsorship. Memos can be viewed at www.legis.state.pa.us, and will be updated frequently.
Grant Opportunities Available for Museums, County Historical Societies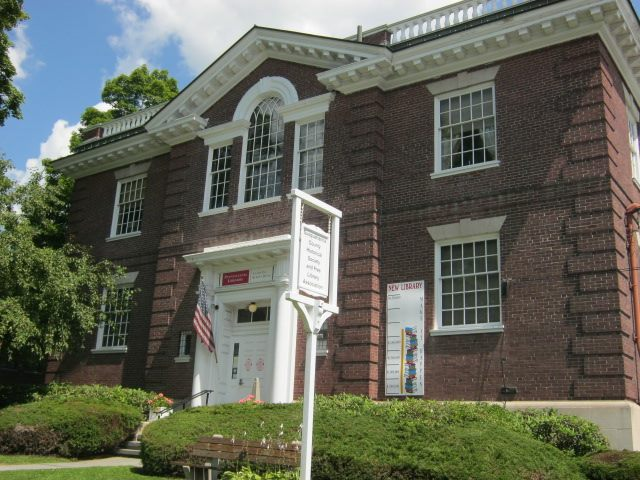 Qualified museums and official county historical societies are eligible for nearly $2 million in Cultural and Historical Support Grants.
The Pennsylvania Historical and Museum Commission (PHMC) has announced that it has opened the application period and will begin accepting applications. Applicants must meet organizational eligibility requirements.
The 23rd Senatorial District is home to some great museums and historical societies, which exhibit the rich history that we have in North Central and Northeastern, Pennsylvania. Grant opportunities will help these facilities continue the work they do preserving history, and educating the public.
To read more, click here.
TUNE IN: December 20th Battling Opioids: A Project of Pennsylvania Public Media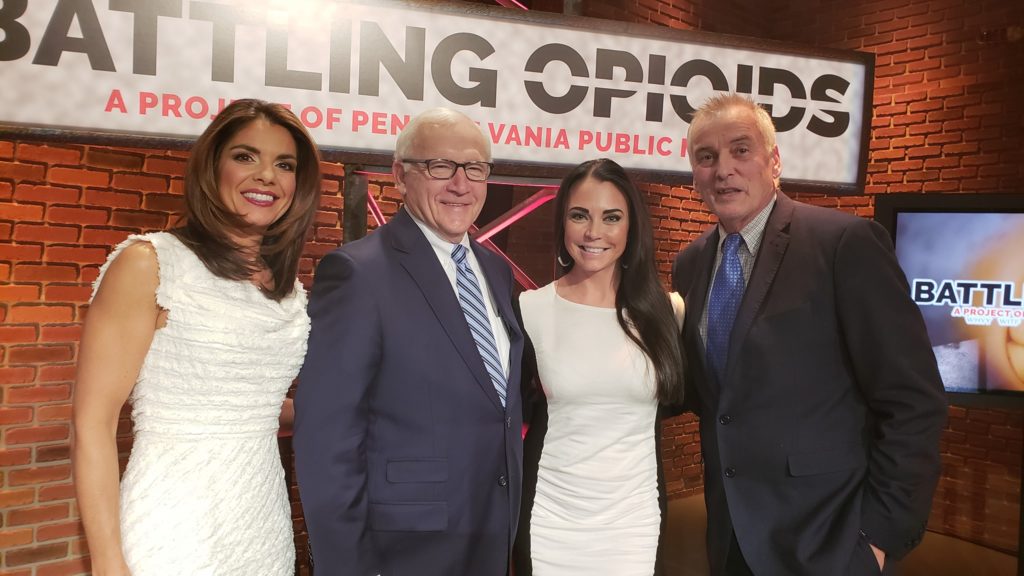 Senator Yaw joins Paola Giangiacomo, Alexis Johnson and Don Tollefson for the second WVIA "Battling Opioids" show taping, airing statewide on December 20th.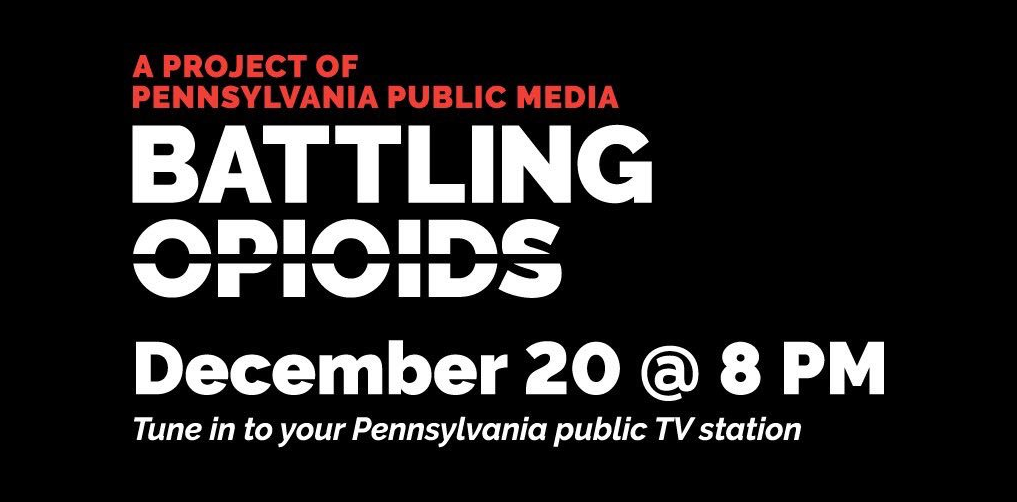 TUNE IN: On December 20th at 8 p.m., WVIA will air a panel discussion with recovery advocate Alexis Johnson; former Philadelphia sportscaster Don Tollefson and myself before re-airing Battling Opioids: Part 1.
For more information, click here.
Host Responsibly to Keep Loved Ones Safe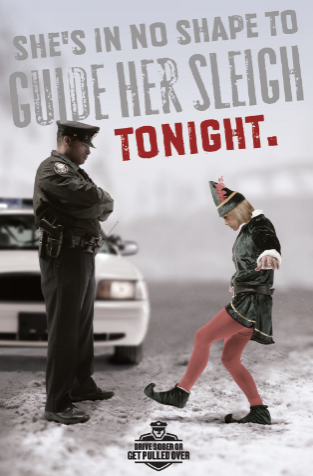 With the holidays quickly approaching, families and friends will be gathering to join in the festivities of the season. If you are hosting a party, please be responsible.
If you serve alcohol at your party, collect keys at the door to prevent your friends and family from driving impaired. Make sure that guests have a designated driver with them or available to them. Also encourage/consider using taxis, Uber, or another form of transportation and invite your friends to leave their vehicles at the party site.
Remember alcohol is not the only concern. As winter weather approaches, consider how the weather may affect your guests when planning parties.
Host responsibly to keep loved ones safe on the roads.
Article submitted by Kimberly A. Smith | PennDOT District 3-0 Safety Press Officer
PennDOT Driver License, Photo Centers Closed For Christmas Holiday

The Pennsylvania Department of Transportation (PennDOT) has announced that all driver license and photo centers, including its full-service center in Harrisburg, will be closed Tuesday, December 25th, in observance of the Christmas holiday.
Customers may still obtain a variety of driver and vehicle products and services, including all forms, publications and driver training manuals, online through PennDOT's Driver and Vehicle Services website, www.dmv.pa.gov.