Dear Friends,
Hello! Thank you for subscribing to my E-newsletter. I am honored to serve the 23rd Senate District and look forward to working with you toward building a better future for Pennsylvania!
This E-newsletter serves to keep you updated on what is happening throughout Bradford, Lycoming, Sullivan, Tioga and Union counties and what I am doing as your state senator in Harrisburg. I hope that you will find this E-newsletter helpful, and if you have any questions or concerns, please feel free to contact me.
Gene Yaw
State Senator
www.SenatorGeneYaw.com

Click here to find the latest information on coronavirus from the Pennsylvania Department of Health and the Centers for Disease Control and Prevention
May the peace and joy of the season live in your hearts all year long. From my family to yours, I wish you all a warm, happy and healthy holiday.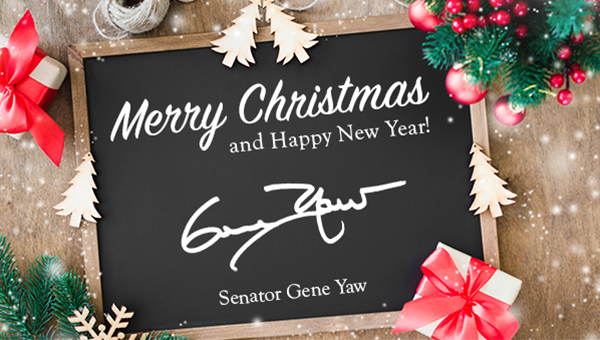 State Champion Lewisburg Green Dragons Boys Cross Country Team Recognized by Pennsylvania Senate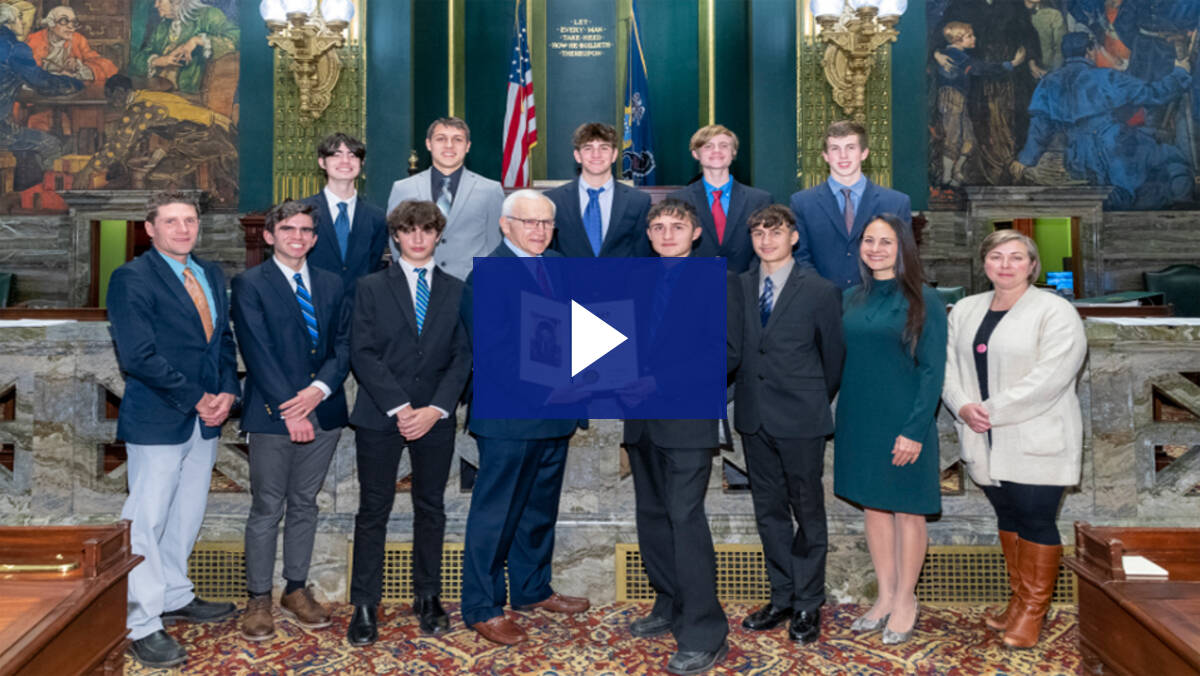 On Tuesday, I had the privilege of welcoming the Lewisburg High School Green Dragons Boys Cross Country Team to the state Capitol building in Harrisburg.
The team was honored by the Pennsylvania Senate upon capturing First Place in the Class AA Boys' Team Rankings during the 2021 PIAA State Cross Country Championships in Hershey on Nov. 6. Earning their fourth undefeated season and having a record with a total 61 wins and zero losses, the team distinguished itself by winning their third consecutive District IV title and their fourth Pennsylvania Heartland Athletic Conference title. For more photos, click here.
Recent Op-Ed: RGGI Fails Pennsylvania on its Most Basic Promise, Yaw Says
I've sounded the alarm over the Regional Greenhouse Gas Initiative (RGGI) in many public settings over the past several months. This undertaking, an executive fiat ordered by Gov. Tom Wolf, will impact the life and wallet of virtually every Pennsylvanian and deliver almost nothing in terms of improved air quality.
At the outset, the stated purpose of RGGI is to reduce greenhouse gases. In theory, this works through an auction that is open to power producers and industrial plants in 12 states that buy "credits" to offset the excess emissions their facilities generate. The proceeds from the auction sales are then distributed to various government programs, the majority of which have nothing to do with the environment. READ MORE
Senate & House Agriculture Committees Receive Testimony on PA Fireworks Law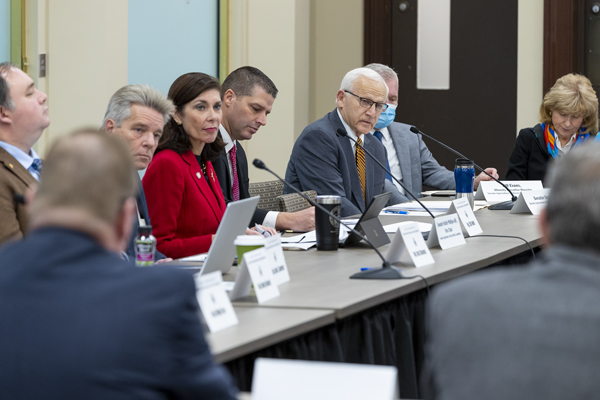 The Senate Agriculture & Rural Affairs Committee, of which I serve as a member, and the House Agriculture & Rural Affairs Committee held a joint public hearing last week to review the 2017 expansion of the sale of consumer fireworks, which allowed Pennsylvanians to purchase consumer fireworks, previously not permitted under state law.
Consumer fireworks have been sold in Pennsylvania for about 20 years. Until the 2017 law, however, Pennsylvanians were prohibited from buying consumer products in our own state, however, those same products could be purchased by people who did not live in Pennsylvania. In other words, Pennsylvanians were being treated as second class citizens.
While I am well aware of the complaints and the illegal use of consumer products, particularly in more urban settings, I believe we can make modifications to help further improve the current statute. That is why I have sponsored Senate Bill 894, which, if approved, would:
Offer guidance to local governments on reasonable controls for the use of fireworks;
Implement constraints on the times of day that fireworks can be discharged;
Increase the criminal penalties for selling or using consumer fireworks in violation of the Act.
Ribbon Cutting at Stellant Systems Held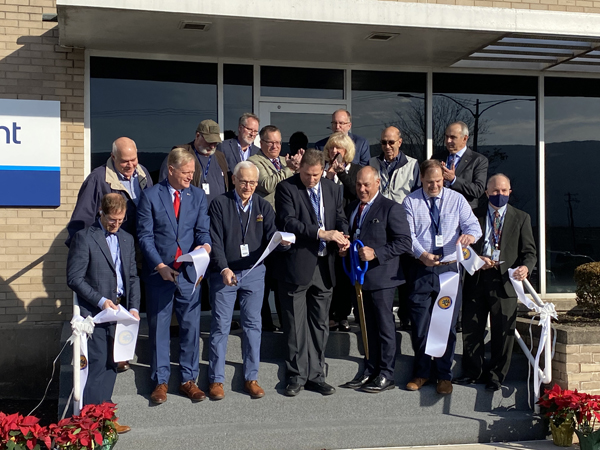 Stellant Systems, located in Loyalsock Township, has been part of the community for the last 64 years. From their beginnings in 1957 as Sylvania and later ownership as Litton, Northrop Grumman, L3 and L3 Harris, Stellant Systems today continues innovating microwave technologies to meet the ever-increasing demand for power, frequency, and efficiency. For employment opportunities, visit their website at https://stellantsystems.com/.
Measures to Increase Manufacturing Jobs at Airports Approved by Senate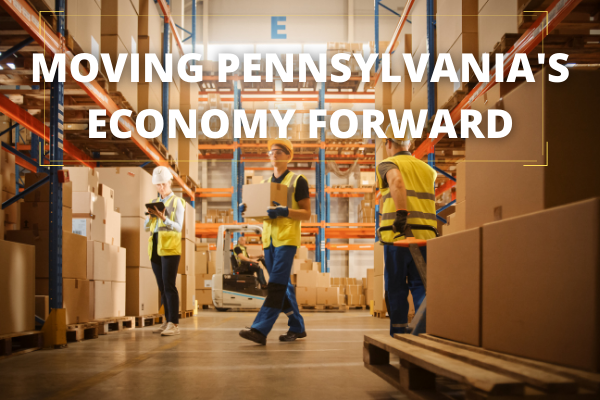 Continuing efforts to restore Pennsylvania's economic vitality, the Senate approved bills to spur job growth in manufacturing at airports across the commonwealth.
Senate Bill 706 establishes the Max Manufacturing Initiative Fund and Max Manufacturing Endeavor Loan Fund. This bill aims to create stronger public-private partnerships between state universities and private entities and maximizes research capabilities with cutting edge technologies.
Senate Bill 562 creates the Airport Land Development Zone program, providing tax credits to employers that make a significant new investment by expanding operations and creating new jobs.
Passage of these measures is the latest in a series of Senate votes aimed at moving Pennsylvania from pandemic to recovery. Last month, the Senate approved two measures making it easier for small business employers to remain competitive and create jobs. Senate Bill 706 and Senate Bill 562 have been sent to the House of Representatives for consideration.
Landmark Bipartisan Broadband Legislation Approved by Senate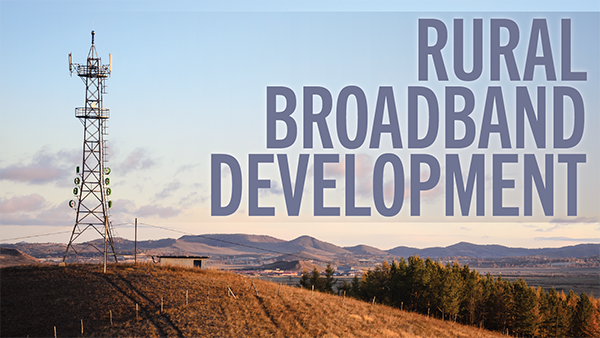 The Senate acted to improve access to high-speed internet in underserved communities by creating the Pennsylvania Broadband Development Authority (PBDA).
House Bill 2071 would establish a single point-of-contact for federal broadband funding and includes safeguards so legitimate contractors are chosen. Entities eligible for funding must have technical, managerial and financial expertise to design, build and operate high-speed service infrastructure.
The PBDA primarily would be tasked with creating a broadband plan that allows the state to apply for competitively awarded federal infrastructure money. The bill would also require the state to create a database to monitor all broadband deployment activities across the state.
The bill has been sent to Governor Wolf for his signature.
Senate Acts to Provide Parents with Online Access to their Children's School Curriculum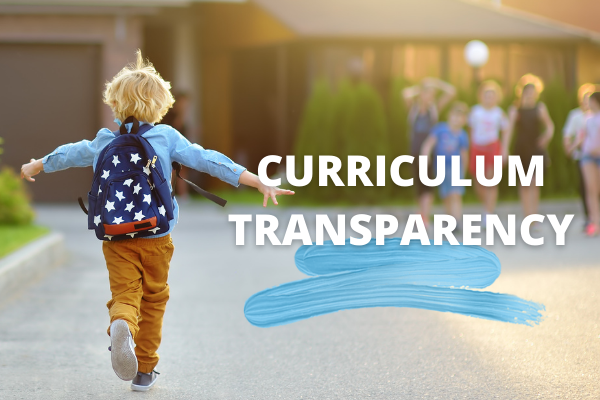 Parents would have greater ability to review what their children are being taught in school through curriculum transparency legislation approved by the Senate.
House Bill 1332 would require K-12 schools to post curricula online in a standardized, user-friendly manner. Under the bill, beginning with the 2022-23 school year, school districts must post on their websites an internet link or title for:
Every textbook used by the schools.
A course syllabus or a written summary of each instructional course.
The state academic standards for each instructional course offered.
To prevent placing another burden on teachers, the bill stipulates that a school administrator or designee would be required to post the curricula online. House Bill 1332 was amended in the Senate and will return to the House of Representatives for further consideration.
Senate Votes to Expand School Choice Eligibility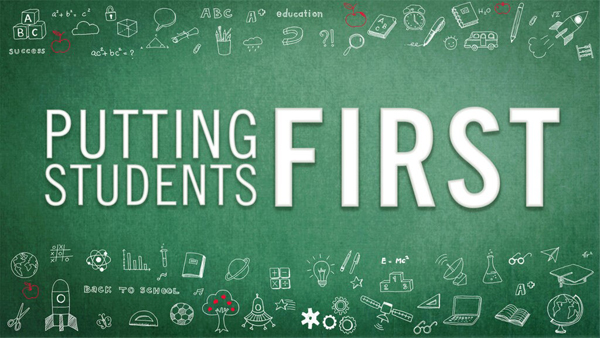 The Senate approved three bills that preserve school choice access for families and give more flexibility to students pursuing college degrees without incurring unnecessary debt.
Senate Bill 931 excludes pandemic stimulus payments from a household's income when determining eligibility for the Educational Improvement Tax Credit (EITC) and Opportunity Scholarship Tax Credit (OSTC) programs. This important legislation ensures children will not see their educational opportunities diminished because of one-time government handouts.
Senate Bill 932 revises the definition of "school-related fees" so students can use EITC and OSTC scholarships toward dual enrollment programs. This option gives Pennsylvania's next generation of professionals the flexibility to pursue college degrees or access career training while minimizing excessive student loan debt.
Both bills will head to the House of Representatives for further consideration.
House Bill 1642 loosens the threshold for schools to be considered "economically disadvantaged," which would allow more students to access a supplemental tax credit scholarship offered through the EITC's Economically Disadvantaged Schools program.
House Bill 1642 was sent to the governor for enactment.
Deadline Approaching for Property Tax/Rent Rebate Applications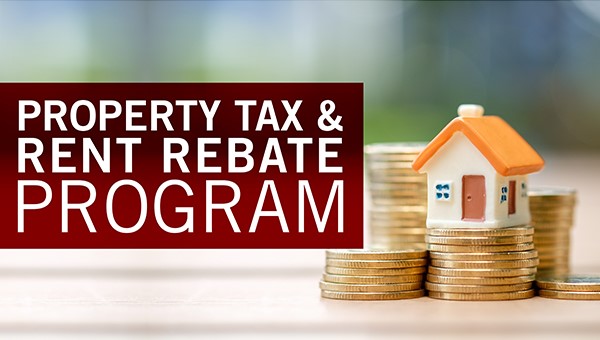 The deadline for older and disabled Pennsylvanians to apply for rebates on rent and property taxes paid in 2020 is Dec. 31, 2021.
The rebate program benefits eligible Pennsylvanians age 65 and older, widows and widowers age 50 and older, and people with disabilities age 18 and older. The income limit is $35,000 a year for homeowners and $15,000 annually for renters, and half of Social Security income is excluded.
Claimants of the Property Tax/Rent Rebate Program are encouraged to file their rebate applications online by visiting mypath.pa.gov. You can check the Property Tax/Rent Rebate Program instruction booklet to learn which information you will need to input/upload to complete the process.
Buzzed Driving Is Drunk Driving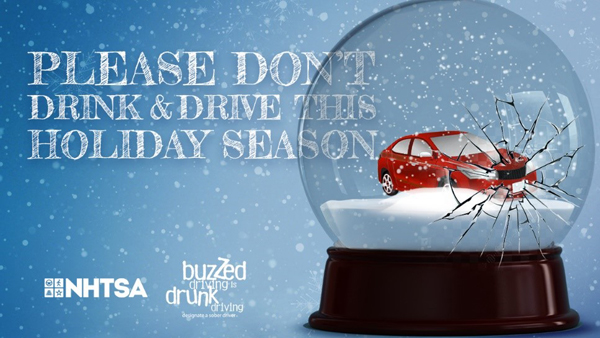 By: Kimberly A. Smith | Safety Press Officer
PA Department of Transportation
Engineering District 3-0
This holiday season, PennDOT is teaming up with the U.S. Department of Transportation's National Highway Traffic Safety Administration (NHTSA) to remind all drivers about the dangers of drinking and driving. Before traveling to holiday festivities or seasonal vacations, make sure you plan for a sober ride home before enjoying an alcoholic beverage. Remember: Buzzed Driving Is Drunk Driving.
Celebrate with a Plan
Before ever heading out, it's vital to plan ahead. Be honest with yourself: You know whether you'll be drinking or not. Follow these ideas to ensure you and your fellow partygoers stay safe.
Remember that it is never okay to drink and drive. Even if you've had only one alcoholic beverage, designate a sober driver or plan to use public transportation or a ride service to get home safely.
If you see a drunk driver on the road, call 9-1-1.
Do you have a friend who is about to drink and drive? Take the keys away and make arrangements to get your friend home safely.
If you're the designated driver, make sure you keep that promise of safety to yourself and your passengers. Stay hydrated with water and other non-alcoholic beverages. Support other designated drivers, too. It can be a long night, but people are counting on you, not to mention the other drivers, passengers, and pedestrians on the streets. Take the role of designated driver seriously — people are relying on you.
For more information about the Buzzed Driving Is Drunk Driving campaign, visit www.nhtsa.gov/risky-driving/drunk-driving.