Dear Friends,
Hello! Thank you for subscribing to my E-newsletter. I am honored to serve the 23rd Senate District and look forward to working with you toward building a better future for Pennsylvania!
This E-newsletter serves to keep you updated on what is happening throughout Bradford, Lycoming, Sullivan, Tioga and Union counties and what I am doing as your state senator in Harrisburg. I hope that you will find this E-newsletter helpful, and if you have any questions or concerns, please feel free to contact me.
Gene Yaw
State Senator
www.SenatorGeneYaw.com

Union County FACT:
Union County is home to the Slifer House Museum, former home of Colonel Eli Slifer, a distinguished businessman, manufacturer and Secretary of the Commonwealth of Pennsylvania during the Civil War.
JUST IN: Central PA Food Bank Receives State Grant to Fund Mobile Food Pantries in 23rd District
The Central Pennsylvania Food Bank, which serves Bradford and Lycoming counties, received $1,226,743 in tax credits yesterday through the state's Neighborhood Assistance Program. This organization provides food and other nutrition-related supplies to many people living in my district who are facing financial hardship. I'm pleased they will be able to continue that important mission and reach even more people in need, improving the quality of life for many in the region. To read more, click here.
State Senate Approves Several Judicial Nominees; Bradford County Resident Re-Appointed to Milk Marketing Board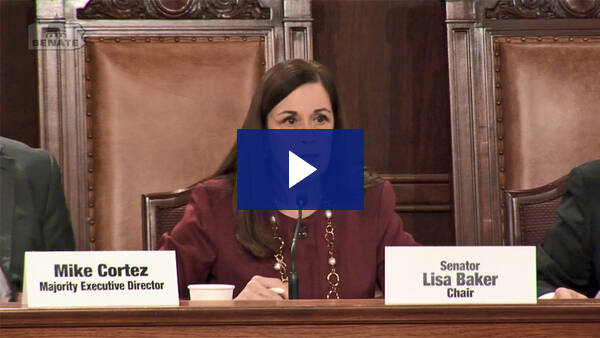 Bruce R. Beemer, Esq., – Court of Common Pleas, Allegheny County
Cateria McCabe, Esq., – Court of Common Pleas, Philadelphia County
John R. Padova, Jr., Esq., – Court of Common Pleas, Philadelphia County
Daniel Sulman, Esq., – Court of Common Pleas, Philadelphia County
Andrew Crompton, Esq., – Commonwealth Court of Pennsylvania
I am pleased to announce that the state Senate this week approved the nominations of several judicial candidates to the Court of Common Pleas as well as the Commonwealth Court. Additionally, the Senate unanimously approved the nomination of Bradford County dairy farmer James A. Van Blarcom to the Pennsylvania Milk Marketing Board (PMMB). A resident of Columbia Cross Roads, Jim is a self-employed dairy farmer who owns and operates a 500 head dairy herd with his family. He was first nominated by Governor Tom Corbett and appointed to the PMMB in 2014. His nomination was again submitted to the state Senate by Governor Tom Wolf this year.
Natural Gas Royalty Litigation Update
Over the years, my office has received lease agreements from landowners who feel that they have been cheated out of royalties from natural gas companies. Their primary complaint involves the deduction of what are believed to be excessive post-production costs. I have always felt that the Attorney General is the appropriate third party entity to officially review these claims from a consumer protection aspect, and that is why in 2014 I requested the AG's involvement.
I recently participated in a conference call with Attorney General Josh Shapiro who is actively engaged in the litigation against Chesapeake Energy, Inc. and Anadarko Petroleum Company. The Attorney General continues to invite leaseholders to share any information on experiences with Chesapeake or Anadarko, by calling 717-787-4530 or via www.attorneygeneral.gov/landowners.
Both the Bradford County Court of Common Pleas and the Pennsylvania Commonwealth Court allowed the case to move forward despite the gas companies' objections. The companies have appealed it to the Pennsylvania Supreme Court, which agreed in October 2019 to hear the case. The Pennsylvania Supreme Court will consider the case in 2020 and its decision is likely to be issued in late 2020.
Christmas Remembrance Ceremony Held in Lewisburg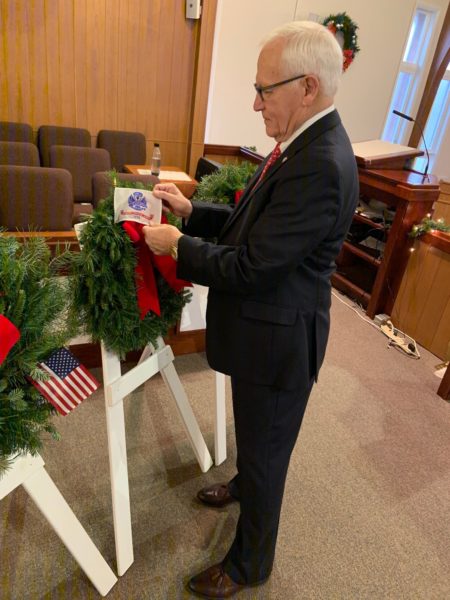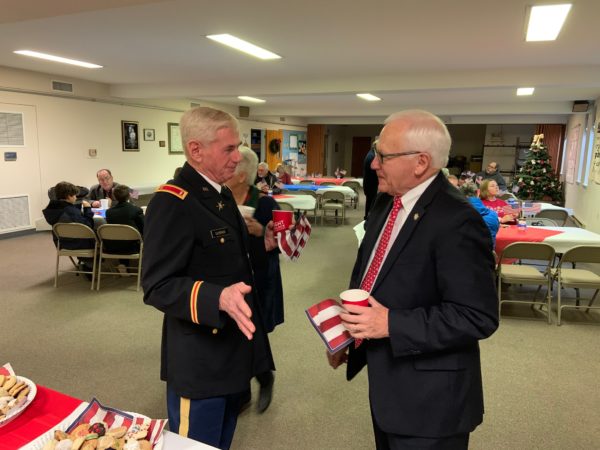 On Saturday, Dec. 14th, I was humbled to participate in the 3rd Annual Veterans Christmas Remembrance at Dreisbach United Church of Christ in Lewisburg. Members of the community and volunteers participated in the annual event, in coordination with the Wreaths Across America, honoring service members who have served and sacrificed.
PPL Work Commences Dec. 15-June 30, 2020 for Lycoming Residents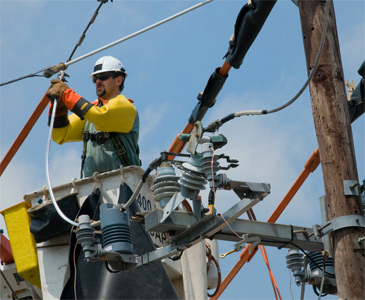 PPL Electric Utilities (PPL) has begun important work to rebuild an electrical transmission line located in Clinton Township, Lycoming County and finishes in Montgomery Borough.
PPL expects the work to start December 15, 2019 and be completed by June 30, 2020. Construction crews will intermittently access the transmission lines as needed to reconstruct the line. Rebuilding the existing transmission line will involve many phases of construction, including: building access roads; drilling and installing pole foundations; transporting equipment to the work locations; pole erection; wire stringing; and finally, restoration of the right of way. All work will take place within PPL's property, easements and authorized access areas.
Senate Sends County Probation and Parole Reform Bills to the Governor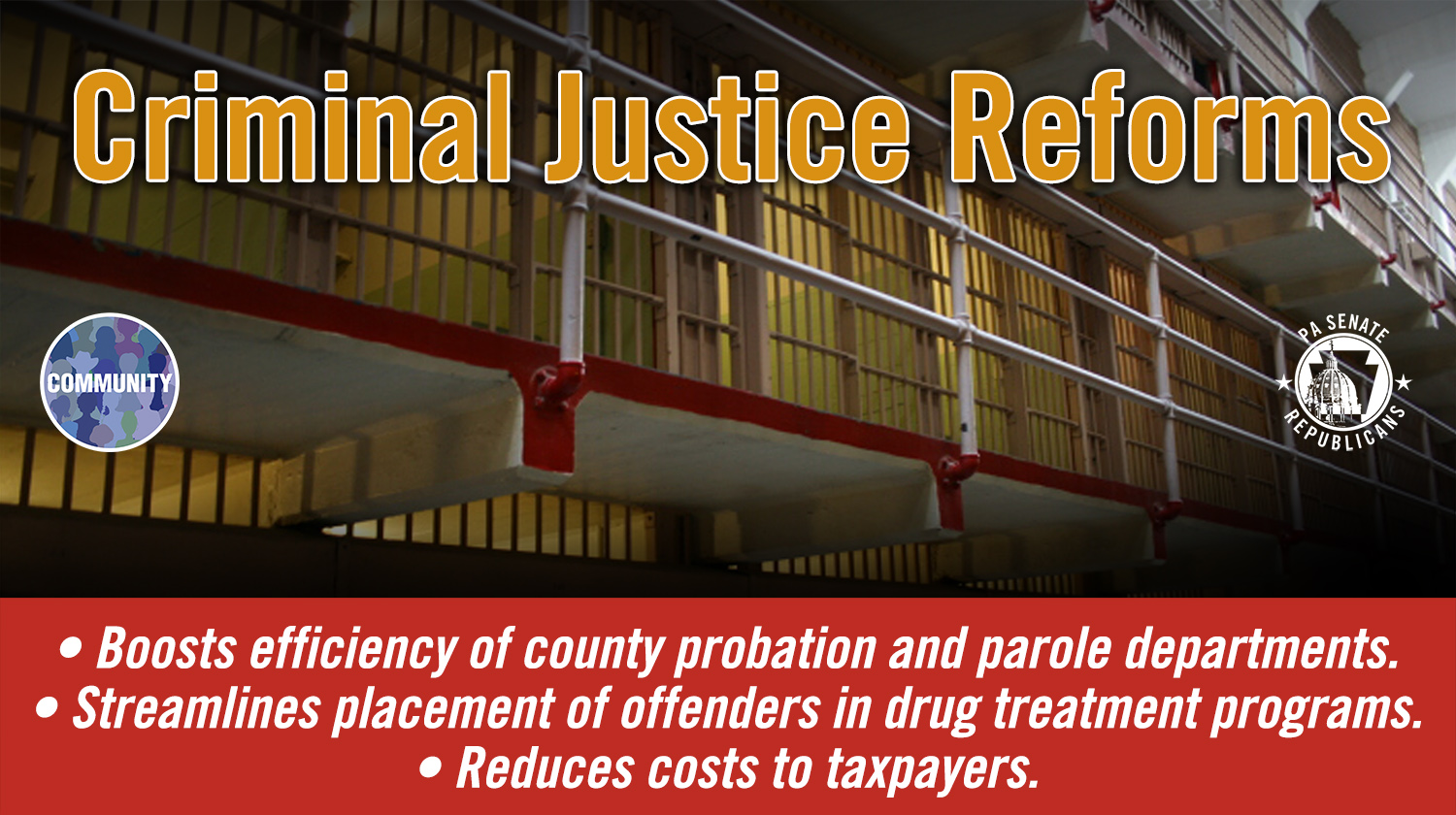 The Senate gave final approval to two bills this week that would strengthen the criminal justice system and reduce costs to taxpayers.
Senate Bill 501 would streamline the placement of offenders in drug treatment programs and other intermediate punishment programs, and improve and expedite the parole process for non-violent offenders. The bill would divert many non-violent offenders with short sentences to county probation and parole systems if they meet certain qualifications. It is estimated to save the Commonwealth $45 million over the first five years.
Senate Bill 500 would redirect a portion of these savings to strengthen county probation and parole services. A County Adult Probation and Parole Advisory Committee, would be established to make funding recommendations. The committee would also be responsible for reviewing grant applications for county intermediate punishment programs.

Advocacy In Action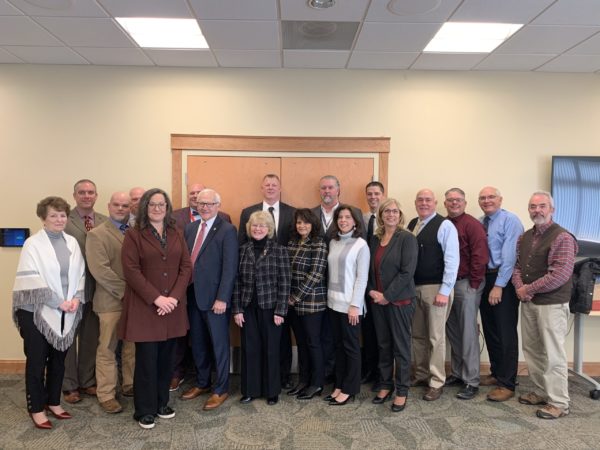 We had a great discussion with area school superintendents at the BLaST IU 17 legislative breakfast on Thursday, December 12th. I was joined by fellow legislators PA State Rep. Clint Owlett, PA State Rep. Tina Pickett, PA State Rep. Garth Everett and PA State Rep. Jeff C. Wheeland. Ensuring all students have access to a quality education is a goal we all share!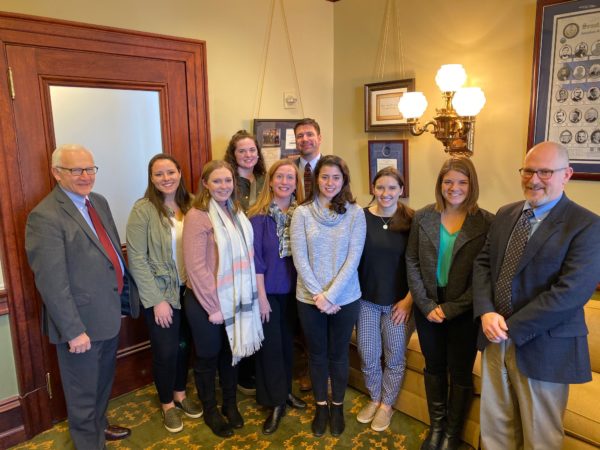 Pictured L to R: Senator Yaw; Molly Harmon; Megan Lafond; Katherine O'Shea; Dr. Janet VanLone, Assistant Professor of Education; Dr. Douglas Dexter, Assistant Professor of Education; Sol Balangero; Maria Garavente; Chloe Poltonavage and Dr. Abe Feuerstein, Professor of Education & Education Department Chair.
On Wed., December 11th, I met with Bucknell University faculty, as well as several undergraduate seniors who are working towards Pennsylvania teacher certification in early childhood and elementary education. The group visited the State Capitol where we discussed education policy and advocacy at the state level.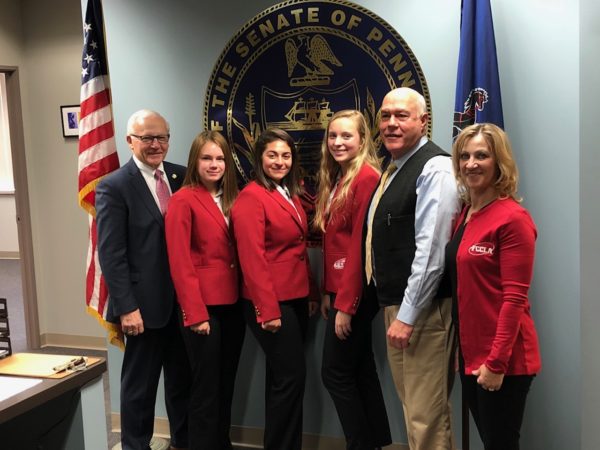 [Pictured Left to Right: Sen. Yaw, Jaiden Bradley, Laila Shams, Samantha Brandon and Patricia Schick]
Rep. Jeff Wheeland and I welcomed Family, Career and Community Leaders of America (FCCLA) members to my Williamsport Office last week! FCCLA is a national Career and Technical Student Organization for young men and women in Family and Consumer Sciences education in public and private school through grade 12. The work of FCCLA helps students and teachers focus on a variety of youth concerns, including parenting, family relationships, substance abuse, peer pressure, sustainability, nutrition and fitness, teen violence, and career preparation in four specific Career Pathways. Involvement in FCCLA offers members the opportunity to expand their leadership potential and develop skills for life—planning, goal setting, problem solving, decision making, and interpersonal communication—necessary in the home and workplace.