Dear Friends,
Hello! Thank you for subscribing to my E-newsletter. I am honored to serve the 23rd Senate District and look forward to working with you toward building a better future for Pennsylvania!
This E-newsletter serves to keep you updated on what is happening throughout Bradford, Lycoming, Sullivan, Tioga and Union counties and what I am doing as your state senator in Harrisburg. I hope that you will find this E-newsletter helpful, and if you have any questions or concerns, please feel free to contact me.
Gene Yaw
State Senator
www.SenatorGeneYaw.com

On the Horizon…
Senate Convenes This Week. WATCH LIVE
PUC to Hold First Public Input Hearings in Case Involving Service and Outage Complaints Against Frontier Communications in Tioga, Bradford Counties. More Information and Registration HERE.
The 81st Annual Pennsylvania State Laurel Festival will be held June 10-18 in Wellsboro. The Event Features Free Concerts, Arts and Crafts, Ice Cream Socials and More!
This Week is Chesapeake Bay Awareness Week in Pennsylvania! Launched by the Bay Commission in 2016, CBAW is an Opportunity to Celebrate our Watershed's History, Beauty, and Community.
Out and About
On May 30th the Montoursville Chamber of Commerce held their Legislative Update Luncheon and Future Business Leaders of America (FBLA) Award Presentation.
Congratulations to FBLA award winner, Connor Imbro from Montoursville Area High School!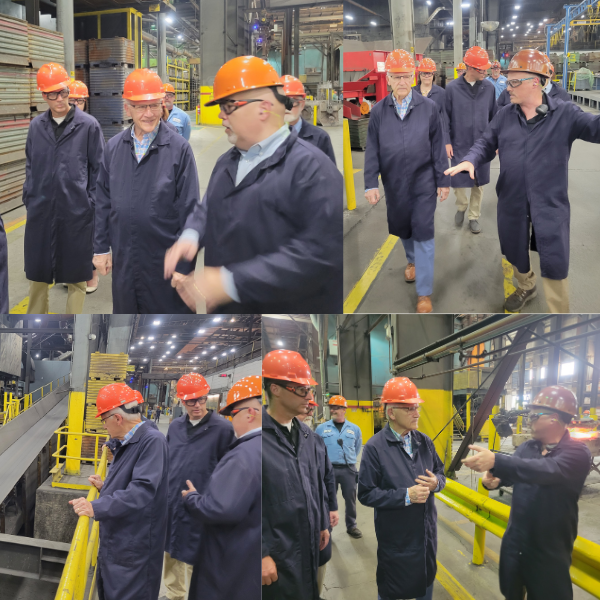 Last week I joined Representative Clint Owlett and Ann Kaufman from Congressman "GT" Thompson's office for a tour of Victaulic in Lawrenceville.
Victaulic, the world's leading manufacturer of mechanical pipe joining, fire protection and flow control solutions, opened this 220,000 square-foot manufacturing plant in April of 2021. The Lawrenceville facility added nearly 100 new jobs to Tioga County.
Thank you for a great discussion!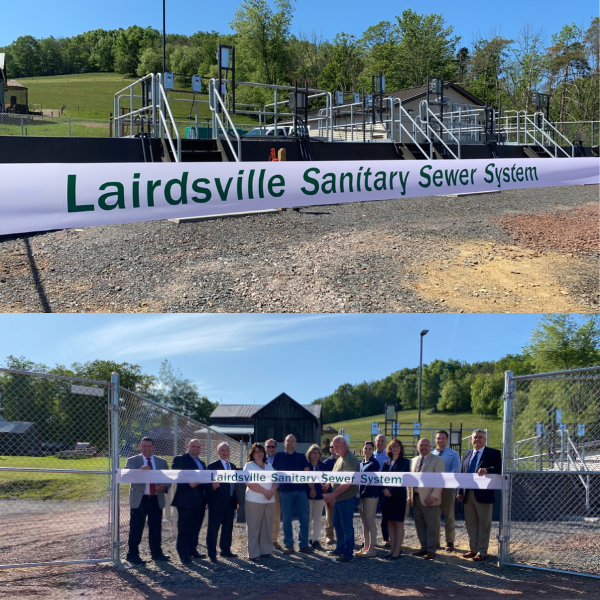 Last week the Franklin Township Supervisors celebrated the ribbon cutting for the newly constructed Lairdsville Sanitary Sewer System. My District Director, Matt Wise, attended along with Century Engineering and Lycoming County Water and Sewer Authority (LCWSA) and many others who worked together to complete the project.
The new Lairdsville Sanitary Sewer System will serve approximately 50 connections and consists of gravity sewer main, a portion of low pressure forcemain, a public sewer pumping station, and a 25,000 gallon per day premanufactured wastewater treatment plant.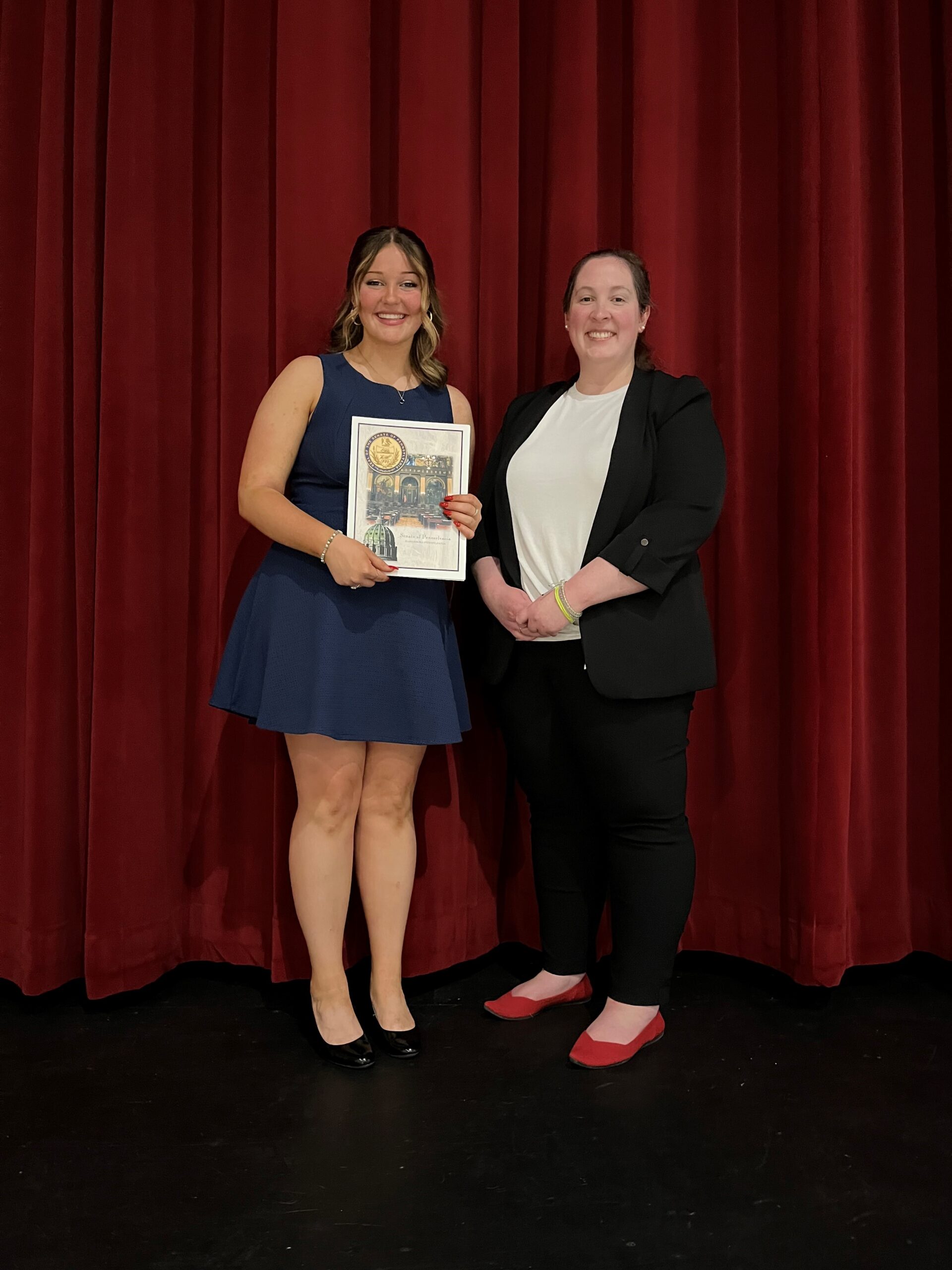 My Constituent Specialist, Elizabeth Vollman, had the pleasure of presenting Amy Feaster with a certificate in honor of her achievements in the Pennsylvania Music Educators Association (PMEA) Music Festivals this year.
Amy is a senior at North Penn-Liberty High School in Tioga County and was named to the PMEA All-State Orchestra again this year for trumpet.
Congratulations, Amy!
Senator Yaw Applauds Environmental Education Grants Awarded to Local Projects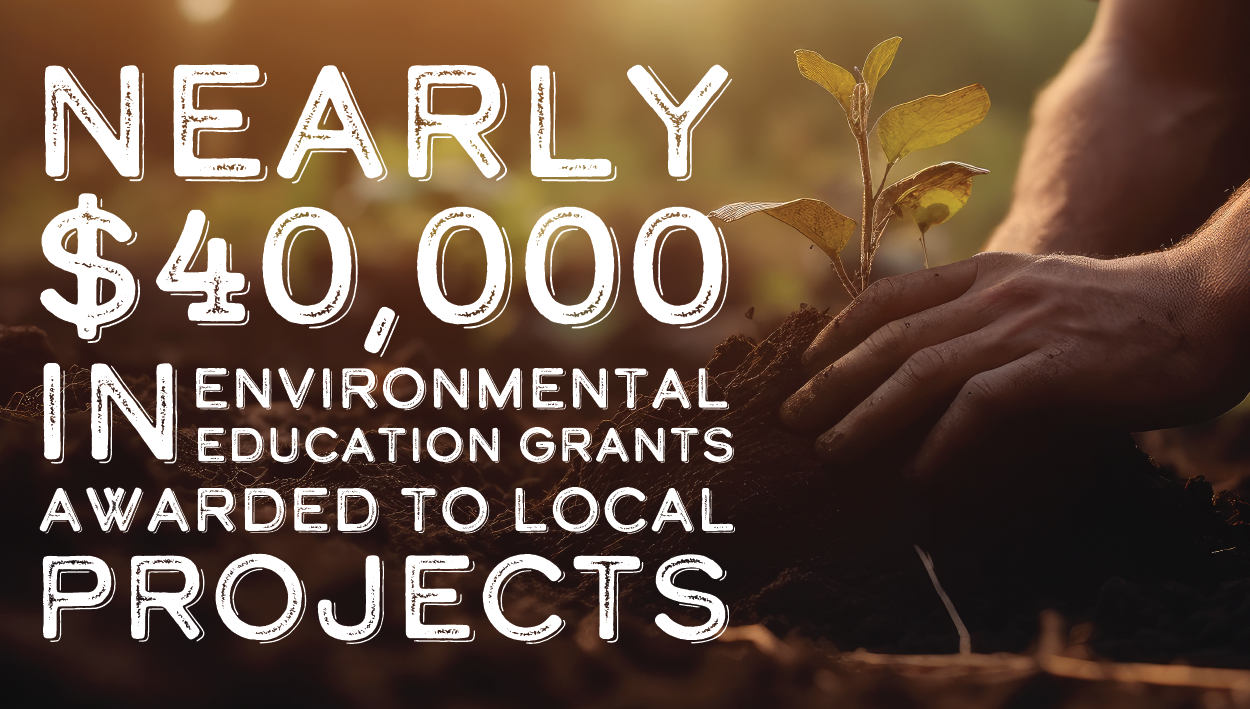 The Pennsylvania Department of Environmental Protection (DEP) recently announced the recipients of over $1 million in Environmental Education Grants awarded to 73 projects across the Commonwealth.
The following entities in the 23rd Senatorial District received funding:
Bradford County Conservation District: $29,942 to hold a Forestry Education Symposium, providing two Forestry Education events for private landowners, forestry professionals, and logging professionals who are interested in expanding their knowledge of forest practices, sustainability, and forest health. Eight conservation districts as well as the Northern Tier Hardwood Association will partner to host the events. Each event will include multiple guest speakers and a field tour.
Bradford County Conservation District: $4,912 to supply six school districts with the necessary materials, curriculum, resources, and guidance to implement Eels in the Classroom, an interdisciplinary, standards-based, educational experience throughout the 2023/2024 school year and beyond.
Bucknell University: $5,000 to pilot a Resiliency Workshop series in key places around Shamokin. Experts will share information with residents on topics such as food waste, native plants, energy efficiency, water quality, and alternative forms of energy. A fun activity will be developed to foster community engagement.
The Environmental Education Grants Program was established by the Environmental Education Act of 1993, which mandates setting aside 5 percent of the pollution fines and penalties DEP collects annually for environmental education in Pennsylvania. DEP has awarded $13.3 million in Environmental Education Grant funding to support 2,199 projects to date.
PA Lawmakers Announce Re-Organization of Legislative Coal Caucus
I am pleased to, once again, serve as Co-Chairman of the Legislative Coal Caucus during the 2023-2024 session along with along with Rep. Frank Burns and Rep. Jim Struzzi.
Pennsylvania is the third largest coal-producing state in the United States with production totaling over 42 million tons from sixteen different counties in 2022. Pennsylvania coal, in addition to being used for power generation, is used to produce steel and cement.
The Coal Caucus is a bipartisan, bicameral legislative caucus that focuses on supporting and enhancing Pennsylvania's coal mining industry. The caucus serves as a forum through which legislators can become more educated about the coal industry and its significant economic value to local communities, manufacturers, and energy ratepayers.
PUC Urges Consumers to #CheckForID When Dealing with Door-to-Door or In-Person Energy Sales Agents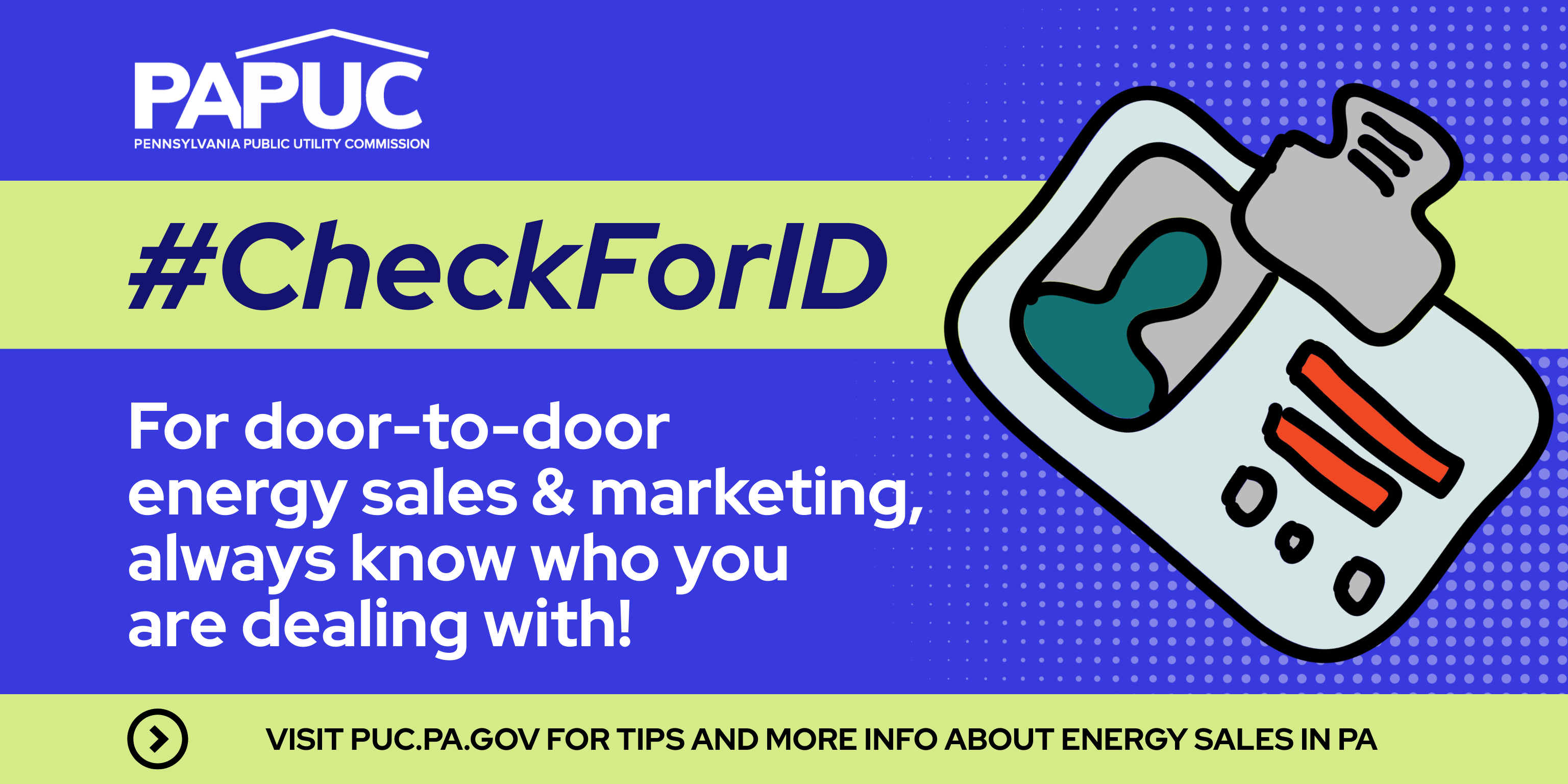 As in-person sales and marketing activities increase across Pennsylvania – driven by warmer weather and continuing fluctuations in energy prices – the Pennsylvania Public Utility Commission (PUC) is offering consumers KEY TIPS to help identify legitimate door-to-door energy sales agents and avoid potential scams.
Providing Critical Information in Emergencies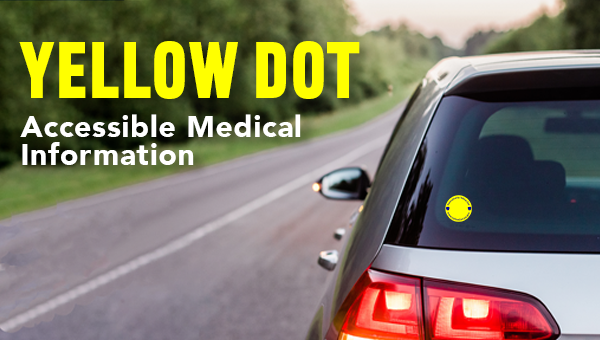 Pennsylvania offers two free voluntary programs to save the lives of residents in emergency situations: the Yellow Dot program and the Emergency Contact Information program.
PennDOT's Yellow Dot program allows participants to fill out the program form with emergency contact, medical contact and medical information, insert it in the program's folder and then place it in their vehicle's glove compartment. A yellow dot sticker affixed to the rear window alerts emergency responders to the availability of information to help them provide better care to crash victims.
The Emergency Contact Information program offers Pennsylvania driver's license and PennDOT-issued ID holders the opportunity to log into a secure database and list two emergency contacts. Participants can update their records as needed, but only law enforcement officials can view the information in the system. In an emergency, law enforcement can use a participant's ID to find his or her emergency contact information.
The Yellow Dot program is used only in vehicle crashes, but the Emergency Contact Information program can be used in other emergencies as well as crashes.
Helping Communities Fight Illegal Dumps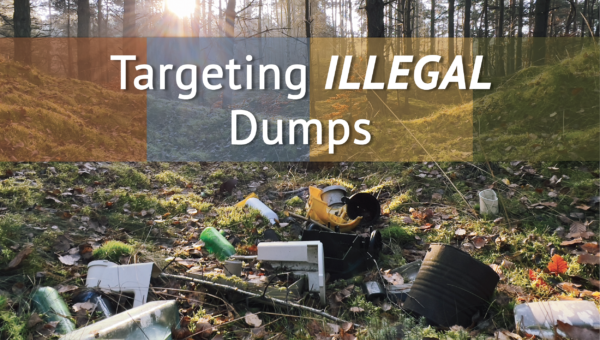 To limit public health hazards that negatively impact property values, Keep Pennsylvania Beautiful and the Pennsylvania Department of Environmental Protection have launched the Illegal Dump Free PA Program. It will help communities curb illegal dumping by exposing those who commit this crime.
To avoid costly cleanups that average $3,000 per site, grant recipients will receive, as a temporary loan, three cameras to capture evidence of illegal dumping. Equipment includes wireless technology to capture photos of vehicle license plates and illegal dumpers, even at night. One camera uses wireless technology to email pictures when triggered, providing almost instant results.
Municipalities, counties and nonprofit organizations can apply for grants here. If you know of an illegal dump or graffiti site, you can anonymously report it here.
Grants Available for Emergency Service Training Centers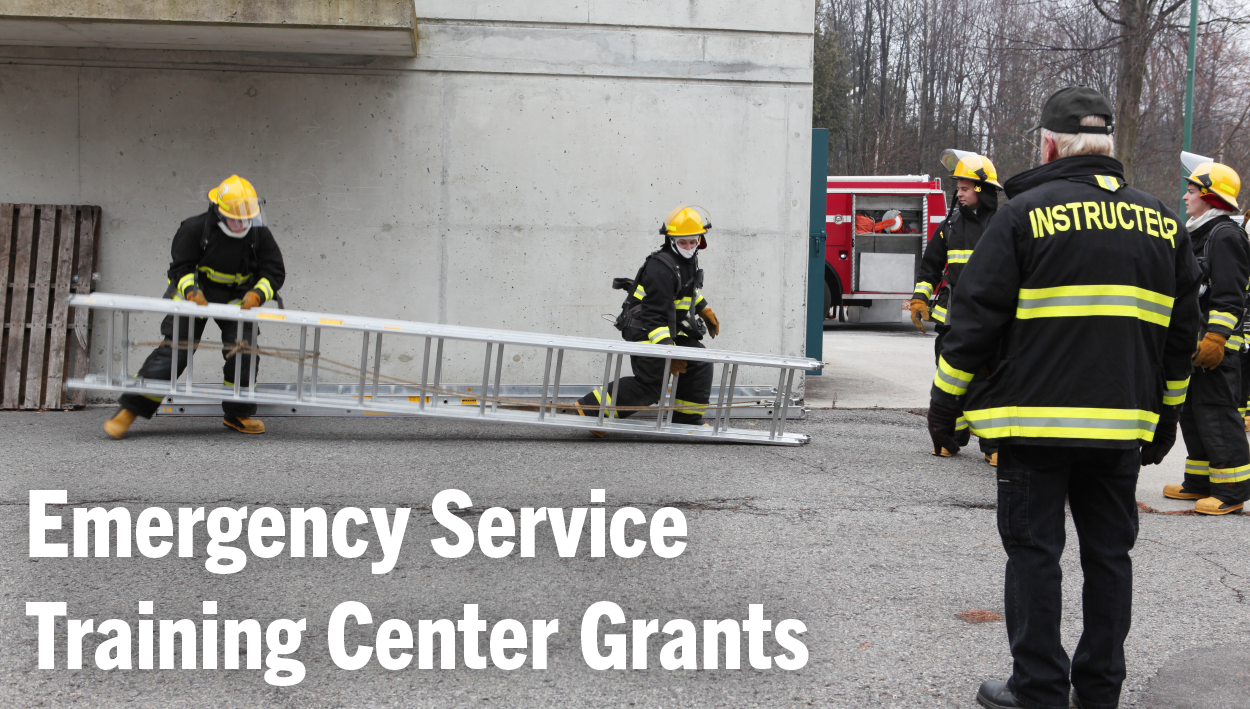 Because of legislation passed by the Senate last November, emergency services training centers, community colleges, county-owned facilities, municipal or fire department-owned facilities and nonprofit countywide associations can apply for grants ranging from $25,000 to $100,000.
Through the Emergency Service Training Center Capital Grant Program, funds can be used to establish or modernize facilities that house firefighting equipment, ambulances or rescue vehicles and to repair or purchase firefighting, ambulance or rescue equipment.
The application period runs from June 1-30. Learn more or apply for a grant here.
DELAYED: Senior Farmers Market Nutrition Program Vouchers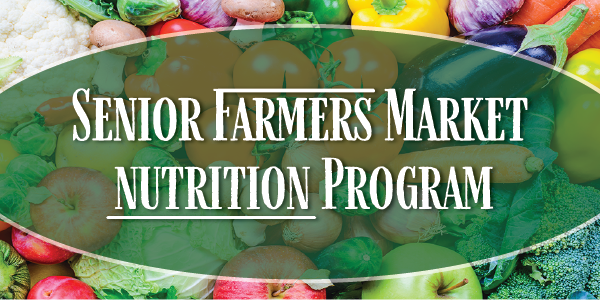 The Pennsylvania Department of Agriculture reports that, due to vendor issues, the mailing of Senior Farmers Market Nutrition Program and Farmers Market Nutrition Program vouchers will be delayed until the end of June. Vouchers are good until Nov. 30.
Eligible participants will receive five $10 vouchers and a list of participating farmers and farmers' markets where vouchers can be used to purchase Pennsylvania grown fruits and vegetables. Call your County Aging office to find out when and where it will distribute the vouchers. Learn more here.
Download PA's Happy Traveler Guide for Summer Fun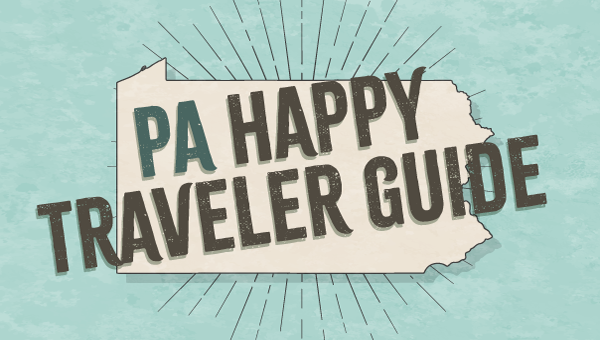 Pennsylvania has thousands of places for summer fun, and the state's official travel guide, the Happy Traveler Guide, is available for downloading here.
Categorized by region, the guide includes nearly 100 pages of attractions, lodging options, dining and many other recreational activities all across the state. Things to see and do are grouped by area, taking the work out of planning a vacation.
Tourism is one of the state's largest industries. In 2021, Pennsylvania welcomed 180 million travelers, which generated more than $66 billion and supported nearly half a million jobs.
Celebrating the Health Benefits of Dairy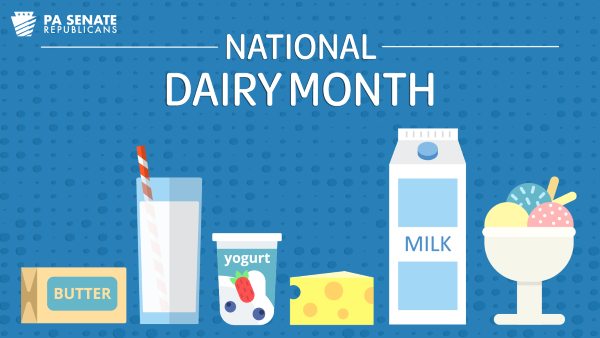 Every June, National Dairy Month highlights the importance of consuming nutrient-rich dairy foods and beverages. Dairy products, like milk, contain nine essential nutrients which may help to better manage weight and reduce the risk of high blood pressure, osteoporosis and certain cancers.
Dairy plays no small part in the state's top industry: agriculture. The Senate has a few legislative measures to help our hard-working farmers who provide for our dairy needs.
Senate Bill 153 would ensure that milk haulers can travel on highways during a declaration of disaster emergency so the perishable product isn't lost. Senate Bill 297 would allow whole milk in schools. Senate Resolution 48 urges the United States Department of Agriculture to allow 2% and whole milk in schools.