Dear Friends,
Hello! Thank you for subscribing to my E-newsletter. I am honored to serve the 23rd Senate District and look forward to working with you toward building a better future for Pennsylvania!
This E-newsletter serves to keep you updated on what is happening throughout Bradford, Lycoming, Sullivan, Tioga and Union counties and what I am doing as your state senator in Harrisburg. I hope that you will find this E-newsletter helpful, and if you have any questions or concerns, please feel free to contact me.
Gene Yaw
State Senator
www.SenatorGeneYaw.com

What We're Watching…
BREAKING: Millions in State Multimodal, LSA Investments Awarded Across Bradford, Lycoming, Sullivan, Tioga and Union Counties
Yaw Announces Additional $425K in LSA Grants for Lycoming, Sullivan Counties
Yaw, Owlett Announce More Than $1.1 Million for Bradford, Tioga County Projects
Yaw, Pickett Announce Over $1.6 Million in LSA Grants for County Projects
Area Legislators Announce Over $2.5 Million in LSA Grants for County Projects
Yaw Bill Limiting Firefighter Exposure to PFAS, Safeguarding Environment Passes Senate.
A public information meeting will be held March 23 at 4PM for Route 199 reconstruction in Sayre and Athens, Bradford County.
Greater Williamsport Trail System online survey available until April 2; includes the Williamsport and South Williamsport River Walk, the Loyalsock Bikeway connecting Faxon to the green Montoursville Bridge, and the Montoursville Bikeway connecting the green Montoursville Bridge to the Walmart shopping center (passing Indian Park).
The Pennsylvania Fish and Boat Commission (PFBC) is once again seeking applicants for grants to support education programs that promote new and renewed interest in fishing and boating in Pennsylvania through the recruitment of new participants, retention of existing participants, and reactivation of former participants – collectively known as "R3."
---
Budget Hearings Begin March 20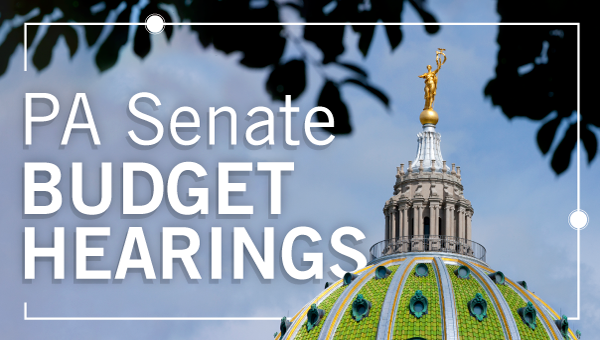 Three weeks of budget hearings held by the Senate Appropriations Committee will begin next week with appearances by the Department of Revenue, Independent Fiscal Office, Department of Conservation and Natural Resources, State Treasurer, Department of Environmental Protection, Auditor General and Office of Attorney General.
The hearings will be used to review Gov. Josh Shapiro's spending plan and ask administration officials about the need for any proposed expenses. From there, a budget that more appropriately reflects the needs of taxpayers can be developed before the constitutional deadline of June 30.
Livestreams of the hearings and daily recaps will be available here, and I will share updates on this important process each week.
Celebrating Pennsylvania Agriculture!
During the Nov. 5 Pennsylvania Beekeepers Association meeting, 19-year-old Paige Rhyne, of Mifflinburg, was selected to serve as Pennsylvania's honey queen. She is the daughter of Darren and Tammy Rhyne, and is pursuing a Bachelor of Science in nursing at Bloomsburg University. It was an honor to meet in Harrisburg!
New Love Center Unveils Mobile Pantry
The New Love Center, located in Jersey Shore, has recently announced their new Mobile Food Pantry. Members of my staff were on hand for the ribbon cutting ceremony. The New Love Center provides nutritious meals five days a week throughout Clinton and Lycoming counties.
Funding Available for Flood Mitigation, Watershed Restoration, Recreation and Related Projects
I recently announced that the Commonwealth Financing Authority (CFA), an independent agency of the Pennsylvania Department of Community and Economic Development, is now accepting applications for grants funded by Act 13 natural gas drilling impact fees.
Counties and municipalities across my Senate District have seen the benefits of natural gas impact fee dollars in their communities. The fee has generated more than $2 billion in tax revenue to support state and local projects. This figure does not include the millions directed back through the state's Marcellus Legacy Fund by the CFA for local environmental improvement projects.
Projects and related initiatives that are eligible for funding include: abandoned mine drainage abatement; abandoned well plugging; sewage treatment; greenways, trails and recreation; baseline water quality data; watershed restoration; and flood control.
Examining Government Cloud-Based Cybersecurity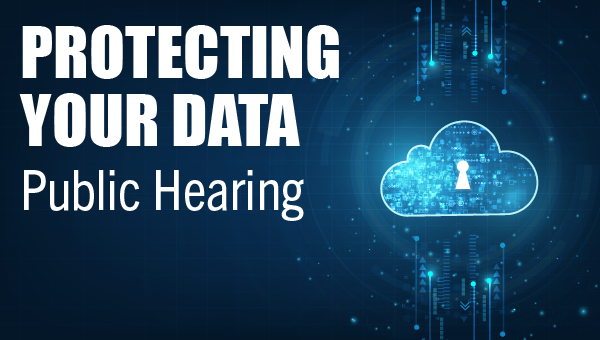 The Senate Communications and Technology Committee brought together information technology experts this week for a public hearing about securing cloud-based data held by state and local governments.
With cloud storage, digital data is stored on servers in off-site locations. The servers are maintained by a third-party provider responsible for hosting, managing and securing data. This data includes personally identifiable information such as tax records, unemployment claims, social security numbers, driver's licenses and more.
Testifiers said the threat to cybersecurity is constant. Pennsylvania's acting Chief Information Security Officer Christopher Dressler testified that, in a recent month, there were approximately 38 billion unauthorized attempts to connect to the state network. He said cloud computing presents cybersecurity benefits for the commonwealth, such as intrusion prevention, malware protection, identity and access controls and encryption. View video and written testimony from today's hearing here.
Strengthening Guardianship Laws, Preventing Elder Abuse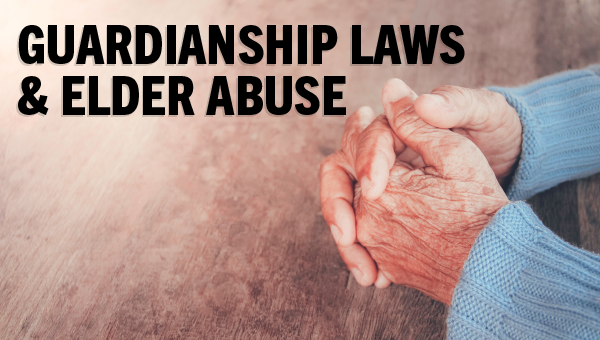 The Senate Judiciary Committee held a joint public hearing with the Senate Aging and Youth Committee on strengthening guardianship laws and preventing elder abuse in Pennsylvania.
When an adult of any age is deemed incapacitated by a court, a professional or family guardian may be appointed to become responsible for making certain decisions on their behalf, including financial, medical and personal matters.
During the hearing, testimony was given by professionals in the elder and disability law fields to provide input on the flaws in Pennsylvania's guardianship process. Guardianship issues discussed included the lengthy time to receive mandatory legal counsel and costs, necessary training of guardians, abuse, rights to counsel and more.
Helping Veterans Apply for Benefits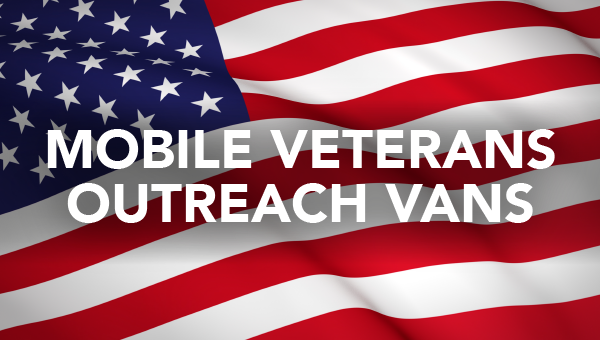 The Pennsylvania Department of Military and Veterans Affairs (DMVA) operates Mobile Veterans Outreach Vans to assist the state's more than 700,000 veterans. DMVA accredited veteran service officers travel the state to help veterans obtain information and initiate benefit claim paperwork.
There is a wide range of federal, state and county benefits available to qualified veterans and their families, and DMVA's team can be an excellent source of information and assistance. Such benefits include service-connected disability compensation, pensions, VA health care benefits, burial benefits, education benefits, vocational rehabilitation, active service bonuses and state nursing home care.