Dear Friends,
Hello! Thank you for subscribing to my E-newsletter. I am honored to serve the 23rd Senate District and look forward to working with you toward building a better future for Pennsylvania!
This E-newsletter serves to keep you updated on what is happening throughout Bradford, Lycoming, Sullivan, Tioga and Union counties and what I am doing as your state senator in Harrisburg. I hope that you will find this E-newsletter helpful, and if you have any questions or concerns, please feel free to contact me.
Gene Yaw
State Senator
www.SenatorGeneYaw.com

*Click here to find the latest information on coronavirus from the Pennsylvania Department of Health and the Centers for Disease Control and Prevention.
In the News…
Green Light Given for Fall High School Sports…Despite Governor Wolf's push to postpone high school athletics until 2021, the fall sports season in Pennsylvania has been approved to get underway on Monday. The PIAA Board of Directors announced on Friday that it voted to allow the fall high school sports season to proceed as planned despite the COVID-19 pandemic. The Board announced that it is leaving the decision up to individual school districts on whether or not they choose to participate in the upcoming fall sports season.
American Airlines is Suspending Service to Williamsport, 14 Other Cities Beginning in October…. American said it was suspending service to certain smaller markets as airline stimulus aid provided by the CARES Act is set to expire. In response, I have sent a letter to our federal delegation urging action. Maintaining passenger flights to and from Williamsport Regional Airport is vital to economic recovery in the 23rd Senatorial District.
Pennsylvania Agriculture to be Celebrated Virtually for 2021 PA Farm Show….Agriculture Secretary Russell Redding has announced that Pennsylvania's agriculture industry will be celebrated virtually for the 2021 PA Farm Show, with no in-person events or competitions, to mitigate against COVID-19. The department announced the theme for the 2021 virtual PA Farm Show to be Cultivating Tomorrow. Details of the virtual show will be announced as they unfold over the coming weeks.
PA Gets Funding to Recruit Physicians in Under-Served Areas ….The Pennsylvania Department of Health has announced the opening of the Pennsylvania Primary Care Loan Repayment Program (LRP) Practitioner Application. The LRP provides grant funding for educational loan repayment to primary care practitioners serving medically underserved populations. Educational loan repayment is an incentive to recruitment and retention of practitioners for service in federally designated Health Professional Shortage Areas and other underserved communities. For more information, click here.
Thank You Governor Hogan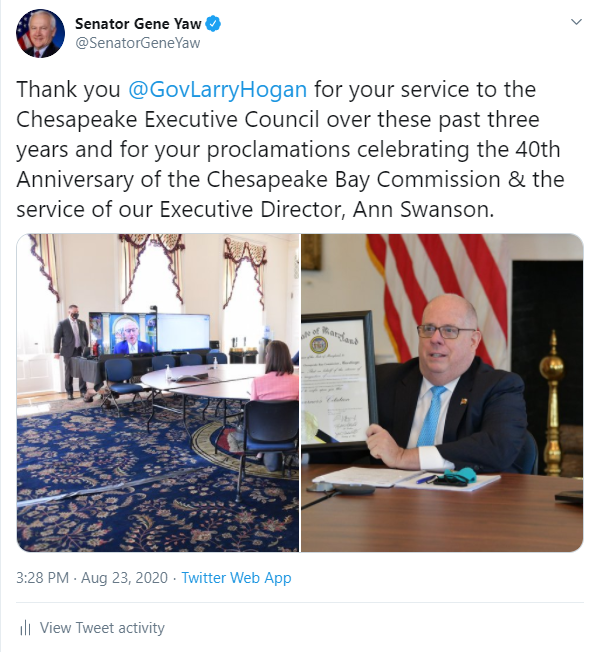 It was a pleasure to speak with Maryland Governor Larry Hogan last week during the meeting of the Chesapeake Bay Commission Executive Council. We greatly appreciate the Governor's service to the Council over these past three years and for his proclamations celebrating the 40th Anniversary of the Chesapeake Bay Commission & the service of our Executive Director, Ann Swanson.
As Chair of the Commission, I look forward to working with the Governor and other Bay leaders to meet the challenges facing the Chesapeake Bay in the years to come. Follow me on Twitter for #BreakingNews and Events.
Joining State, National Leaders in a Pledge to Keep Country Dominant Natural Gas Producer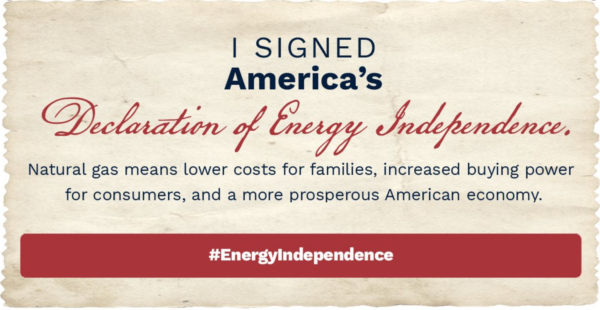 I recently joined hundreds of elected officials, including senators, congressmen, governors, and attorneys general, in signing the Declaration of Energy Independence, a commitment to an affordable, clean, abundant, and secure approach to U.S. energy production.
I signed the pledge to keep the United States' energy industry dominant amid the coronavirus pandemic and the consequential economic downturn. In light of the coronavirus pandemic, Pennsylvania has maintained its position as the second largest natural gas producer in the United States. Production of our region's natural gas has created thousands of jobs across the Commonwealth, delivered home energy savings for consumers, and provided a clean energy source to better the environment. We must ensure that continues.
Op-Ed: Is "Green" Energy Really "Clean" Energy?
By: Sen. Gene Yaw, Chairman
I recently read a commentary in the Sunbury Daily Item, titled "Threat of Fossil Fuels." This is one of many pieces I have seen in which the authors cite the use of fossil fuels as a detriment to our environment. Of course, these articles fail to reference clean coal technologies or the fact that as Pennsylvania's natural gas power generation has increased 34 percent since 2005, greenhouse gas emissions across the state have dropped 39 percent from electric power generation. Our air is cleaner today than at any time since the dawn of the industrial revolution over 200 years ago.
In fact, America has led the world in reducing greenhouse gas emissions over that same time period. These reductions are having a demonstrable impact on air quality, with Pennsylvania's DEP forecasting fewer and fewer severe air quality alerts each year – a fact which Governor Wolf neglects to tell the public as he unilaterally pushes for Pennsylvania to join with New York, New Jersey and other states in the Regional Greenhouse Gas Initiative (RGGI). This edict will have drastic consequences for every ratepayer, business and industry in Pennsylvania.
I do not question that the debate over climate change and global warming is a significant and worthwhile environmental public policy debate taking place in our nation and around the globe. Unfortunately, most of the commentary is based on a superficial discussion of "clean" energy, which translates into a solution based on eliminating fossil fuels.
As Chairman of the Pennsylvania Senate Environmental Resources and Energy Committee, I take this issue very seriously, and strive to protect our environment with sound public policy, which includes balancing the policy's impact on our local and state economies.
For some time, there has been discussion in Harrisburg about the positive attributes of so called "clean" or "green" energy, but what is the true environmental cost of renewable energy?
Anyone who thinks that windmills and solar panels miraculously appear on the mountain side clearly ignore and misunderstand the manufacturing process. Let's not forget for a minute that the components of windmills and solar panels are manufactured. According to a recent Wall Street Journal article, each windmill is composed of 900 tons of steel, 2,500 tons of concrete and 45 tons of nonrecyclable plastic. Additionally, each windmill uses roughly 500 gallons of oil, which must be changed regularly. Five rare earth elements, dysprosium, terbium, europium, neodymium and yttrium are used in magnets for wind turbines. How are turbine blades recycled? They're not. According to NPR, more than 720,000 tons of blade material, which can span up to 260 feet and weigh an average of 36 tons – will be disposed of over the next 20 years. Waste from wind turbines is an issue that cannot be ignored. When considering environmental impact, remember we have no national or state policy regarding recycling or disposal of wind turbines at the end of their useful life.
For many homeowners, one of the primary motives for going solar is to have a positive impact on our environment, which is commendable. Yet, solar panels harbor their share of toxic chemicals including lead, cadmium telluride, copper indium selenide, polyvinyl fluoride, just to name a few. The first round of solar panels are approaching the end of their lifespan, and the International Renewable Energy Agency, itself, acknowledges that more solar deployments will also result in a huge amount of electronic waste. Aside from the harmful components, the vast majority of solar panels consist of glass, which often cannot be recycled because of the impurities. We do not have the knowledge nor facilities at the federal or state level to deal with recycling or disposal of solar panels.
In addition to wind and solar, electric car batteries pose even more challenges. Take for example a Tesla car battery, which weighs approximately 1,200 pounds and contains 7,104 lithium-ion battery cells, nickel, cobalt, and more components. For a Tesla semi-truck the average weight is estimated between 4.7 and 7.9 tons. What does this mean for our roads and transportation infrastructure if more people are buying and using electric vehicles?
Demand for cobalt, nickel, lithium, and graphite is projected to rise dramatically to meet demand for batteries. The majority of these materials is not produced in the United States but imported from around the world. According to testimony at a recent U.S. Senate Environmental hearing, China has established a near-stranglehold on the cobalt market, refining an estimated 70 percent of the world's cobalt chemical products. Further, most cobalt is mined in the Democratic Republic of Congo, a weak country in which the mining industry uses children as young as six years of age and other laborers in "artisanal mining," i.e., mining and washing the ore by hand.
Nuclear energy is promoted as "clean" from an emissions perspective. That may be the end result, but what about the emissions associated with the manufacturing of millions of tons of concrete and steel needed to construct the facilities? And, we cannot overlook the fact that Pennsylvania is required to de facto house four nuclear waste sites because there is no common disposal site in the United States. Moreover, if all of the state's nuclear sites closed today, the land on which the sites are located would be contaminated for at least one million years. How can anyone realistically and rationally ignore the environmental impacts of the manufacturing and disposal issues associated with this industry and just label it as "clean"?
The concept of looking at the big picture is simple. For every so-called "clean" energy process, whether it involves nuclear, wind, solar, hydroelectric or other, there is one common denominator. That common denominator is mining. Pick any material or element needed for one of the "clean" energy discussions. Whatever is involved, it was produced by mining, which leaves gaping holes in the earth. Mining involves the use of heavy equipment. That equipment is made from steel. Steel, in turn, is made from iron ore and coal, both of which are extracted from the earth by mining. And so, the circle continues with each step having its own environmental impact and emissions. This is a clear explanation of why Tesla is looking to get into the mining industry. If you want "clean" energy, get ready to dig.
I say that the Regional Greenhouse Gas Initiative is superficial because it only deals with one small aspect of energy production and emissions. It does not look at the whole picture. Supposedly, RGGI will improve Pennsylvania emissions. Considering the significant reduction, which has already occurred without RGGI, I seriously doubt the validity of that position. RGGI ignores the multitude of ramifications it generates and encourages, while focusing on the very limited point of emissions. Ignored are questions and considerations regarding: The increase in mining activity in the U.S. to provide the raw materials needed to produce "clean" energy; the effect of increased mining in Third World countries to support our "clean" energy goals; the geopolitical effects of the demand for rare earth minerals to support "clean" energy; are we going to sanction the use of child labor to support our "clean" energy goals; are we going to accept being dependent on foreign governments for our "clean" energy materials?
While the goal of addressing climate change is desirable, targeting one part of our energy portfolio as proposed by RGGI is shortsighted. Every energy source has an environmental impact. Frankly, where we are apparently headed is to put the environmental burden on Third World countries and those which are less developed than the U.S., so that we can ride in an electric car and say we are a "clean" energy nation. Our energy mix needs to encompass all of our resources, which includes fossil fuels. It is impossible to build any "clean" energy facility without fossil fuels.
TUNE-IN: Pittsburgh Field Hearing to Examine the Economic and Employment Impacts of Pennsylvania's Participation in the Regional Greenhouse Gas Initiative (RGGI)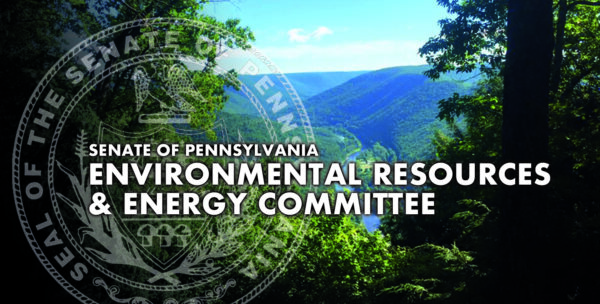 The Pennsylvania Senate Environmental Resources & Energy Committee, which I chair, will be holding a hearing – Tuesday, August 25, 2020 at 1PM – to further examine the economic and employment impacts of Pennsylvania's potential participation in the Regional Greenhouse Gas Initiative (RGGI), a consortium of Northeast and Mid-Atlantic states that impose a carbon tax on electricity production.
The hearing will be webcast LIVE for members of the public on the committee's website, https://environmental.pasenategop.com/, and an archived video will be available shortly after the hearing concludes. Panelist testimony will be available on the website at the start of the hearing.
Reminder: Important 2020 Election Deadlines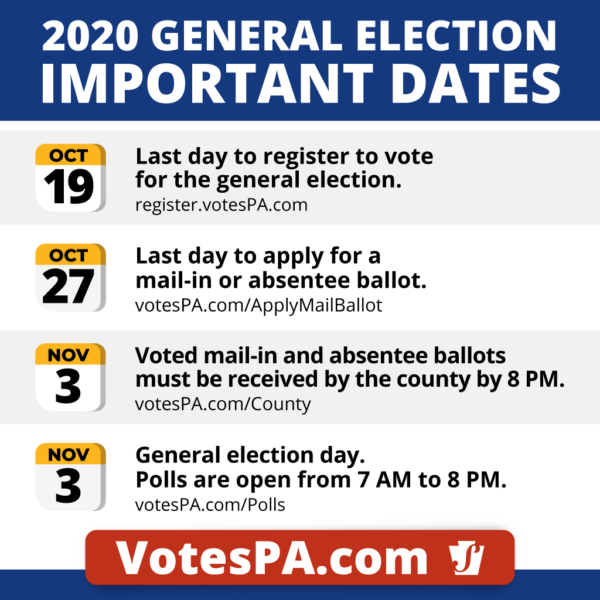 Although the 2020 general election is still a few months away, it is never too early to register to vote so your voice is heard in November. The deadline to register for the November election is October 19. The graphic above includes several other important deadlines for Pennsylvania voters.
2020 Census Door-to-Door Visits Underway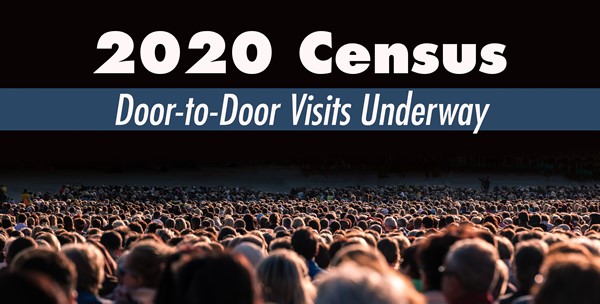 The U.S. Census Bureau began making follow-up visits to households that did not respond to the 2020 Census questionnaire by mail, phone or online. The door-to-door visits will help ensure a complete and accurate count, which is critical since the results will determine how billions of dollars are allocated to communities.
Census takers must have a valid government ID badge with their photo, a U.S. Department of Commerce watermark and an expiration date on the badge. They are also required to wear a mask and practice social distancing. The public may contact their regional census center to speak with a Census Bureau representative to confirm a census taker's identity.
Households can still respond online at www.2020census.gov, by phone at 844-330-2020, or by completing and mailing back the paper questionnaire they received earlier this year.
Deadline to Apply for LIHEAP Recovery Crisis Grants is August 31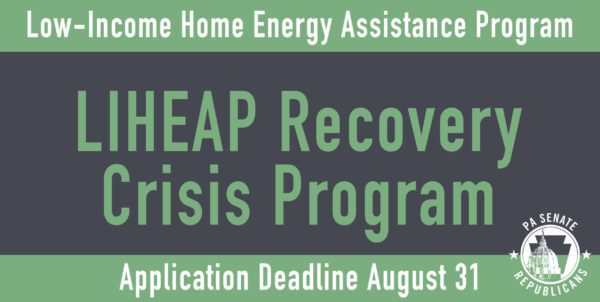 Pennsylvanians who are struggling to pay utility bills during the COVID-19 pandemic can still apply for assistance through the Low-Income Home Energy Assistance Program (LIHEAP) Recovery Crisis program. The program offers payments directly to utility companies or fuel providers for renters and homeowners who have been severely impacted by the pandemic.
The program is scheduled to end on August 31. Applications are available online or by contacting your local County Assistance Office.
Be Aware of COVID-19 Scams
The Department of Banking and Securities recently raised concerns about new scams related to COVID-19. Some of the scams involve charitable donations, fraudulent health claims, apps, advance loan fees, foreclosure bailouts and other financial fraud targeting Pennsylvania consumers. More information is available to ensure Pennsylvanians do not fall victim to any of these scams.
State residents can ask questions or file complaints about COVID-19 scams by calling 1-800-722-2657. The department previously offered tips to avoid coronavirus scams in March.