Dear Friends,
Hello! Thank you for subscribing to my E-newsletter. I am honored to serve the 23rd Senate District and look forward to working with you toward building a better future for Pennsylvania!
This E-newsletter serves to keep you updated on what is happening throughout Bradford, Lycoming, Sullivan, Tioga and Union counties and what I am doing as your state senator in Harrisburg. I hope that you will find this E-newsletter helpful, and if you have any questions or concerns, please feel free to contact me.
Gene Yaw
State Senator
www.SenatorGeneYaw.com

Click here to find the latest information on coronavirus from the Pennsylvania Department of Health and the Centers for Disease Control and Prevention
Hundreds Turn Out for Annual Senior Expo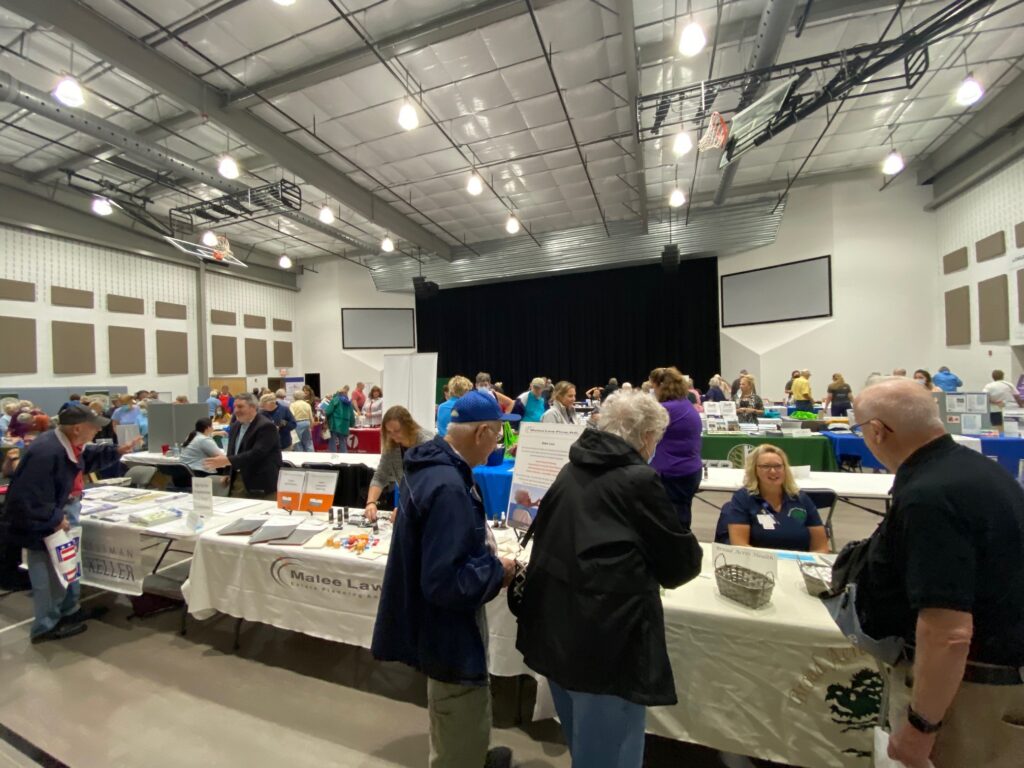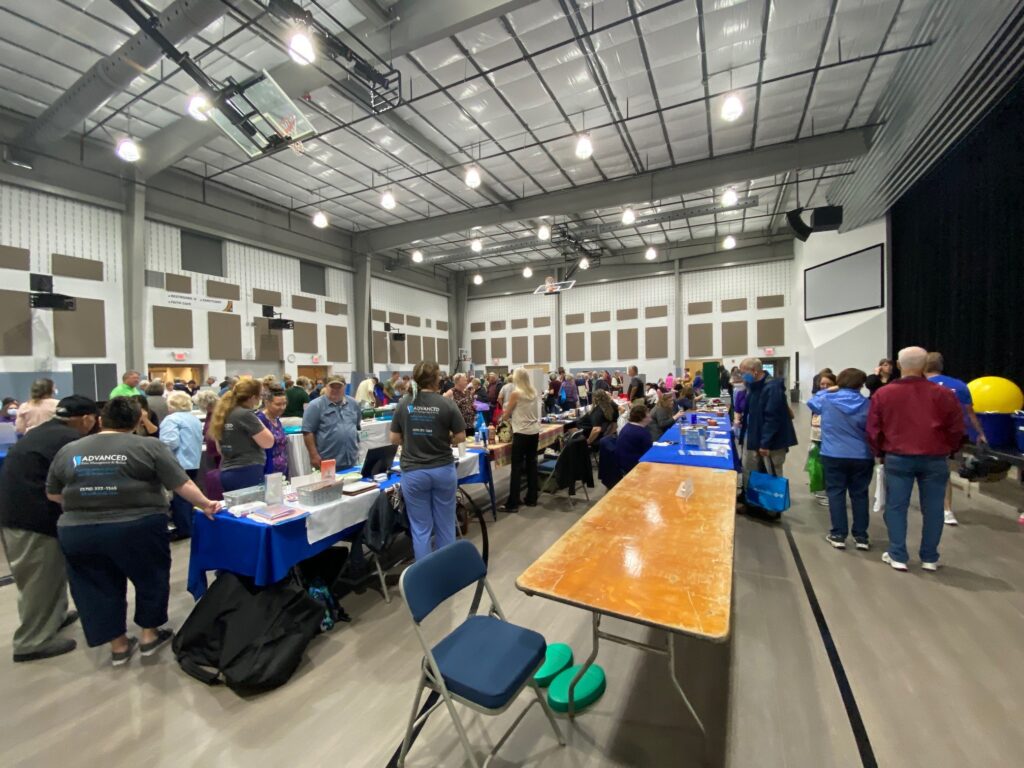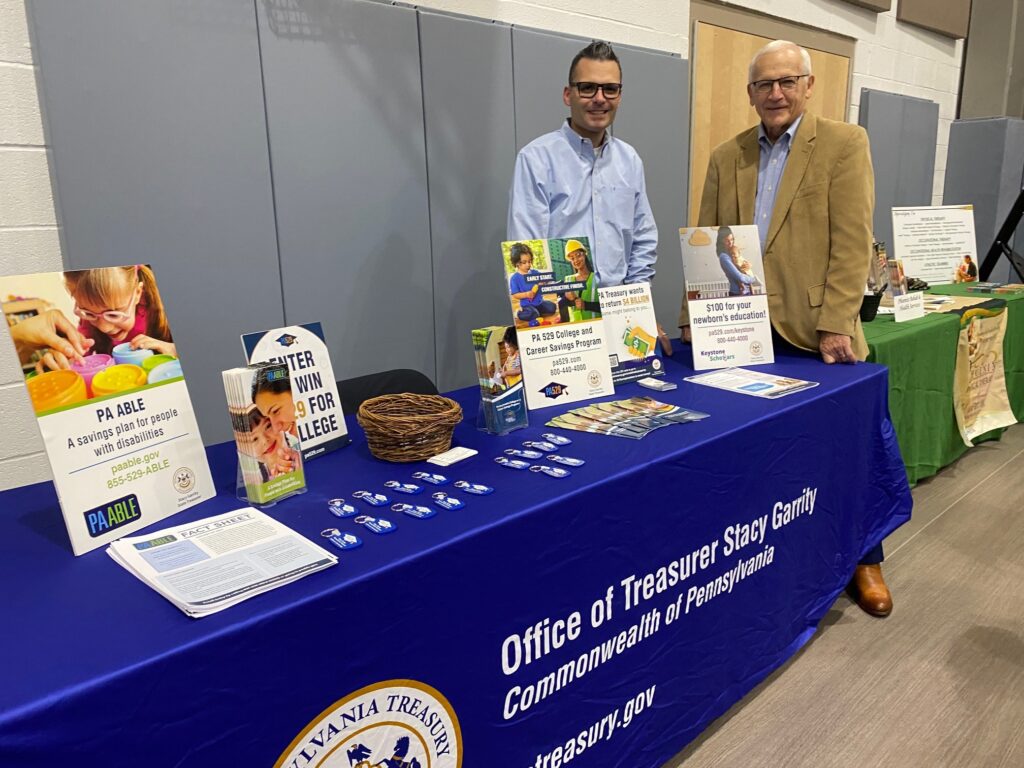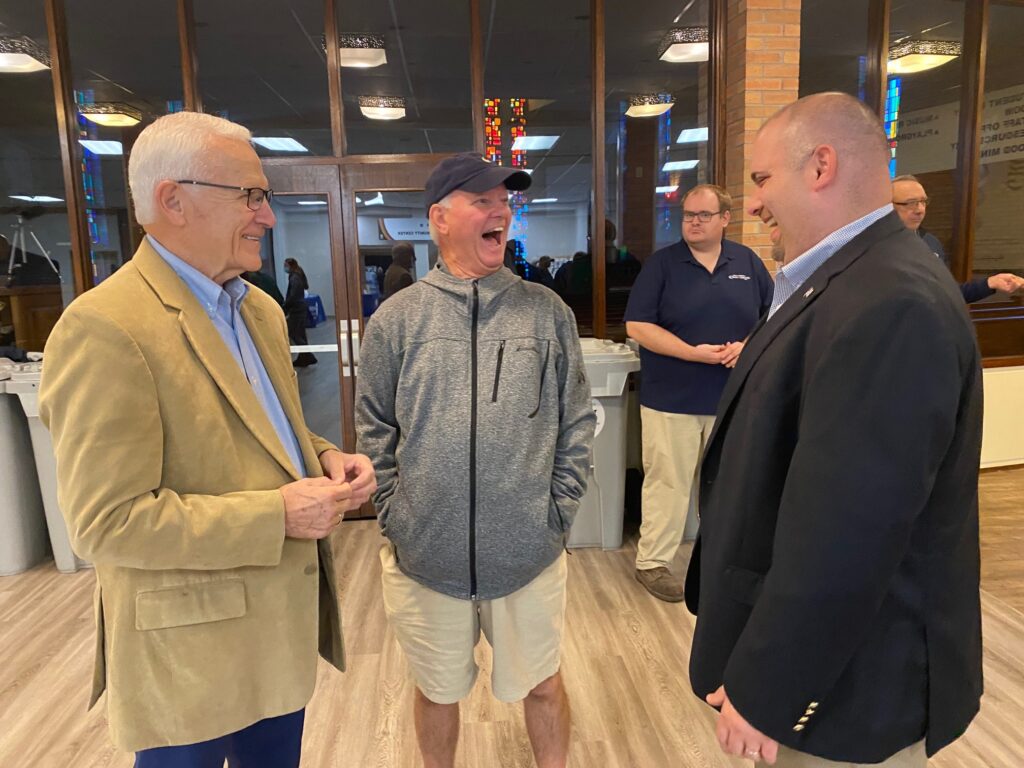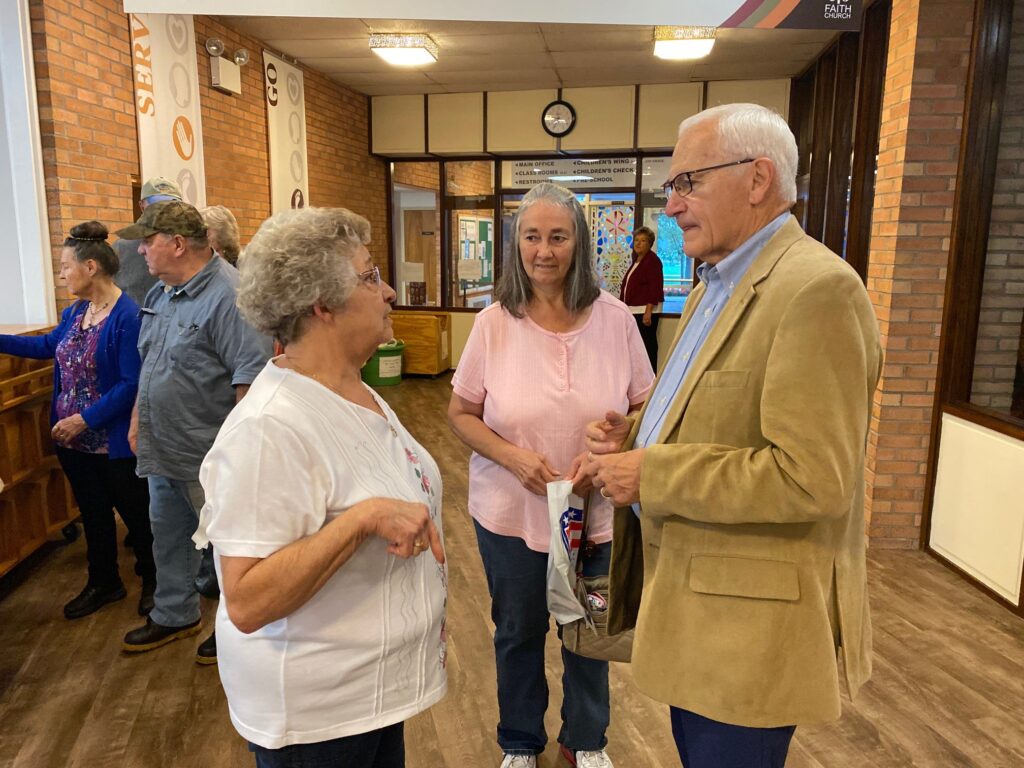 This week, I joined with Rep. Joe Hamm for our 'Senior Expo' in Lycoming County. The rain did not dampen the turnout for this annual event, which brought over 500 area residents to the Faith United Methodist Church in Montoursville. More than 75 local, state and federal agency vendors participated in the event.
Helping area seniors in the community connect with programs and services that assist them is a top priority of mine. This free expo brought all senior-related information under one roof, so seniors and their caregivers could ask questions and get answers on the spot. Complimentary document shredding was provided by North Central Sight Services, and the Lycoming County Sheriff provided an unused prescription medication return drop box for visitors to safely dispose of any unwanted medications.
Yaw Bill Limiting Firefighter Exposure to PFAS, Safeguarding Environment Approved by Senate
My bill restricting the use of "Class B" firefighting foams containing added per- and polyfluoroalkyl substances (PFAS) for training purposes and testing was approved by the Senate this week. The measure now moves to the House of Representatives for consideration.
Some PFAS linger in the environment and in the human body – they don't break down and can accumulate over time. There is evidence that exposure to PFAS can lead to adverse human health effects.
Senate Bill 302 would restrict the use of foam containing PFAS chemicals beginning July 1, 2022 and direct the Pennsylvania Emergency Management Agency, in consultation with the State Fire Commissioner, to assist firefighting entities with evaluating and determining how to transition to the use of Class B firefighting foam that does not contain a PFAS chemical. The legislation would not impact the continued use of firefighting foams during emergency situations.
Discussion with Area Ag Leaders Held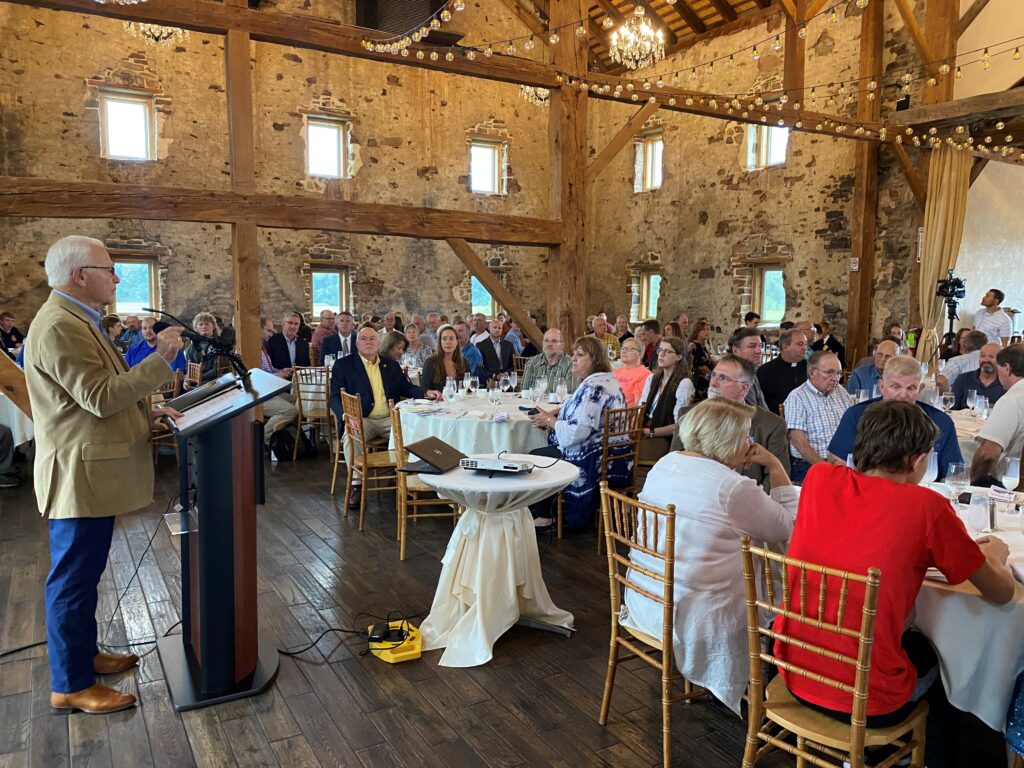 Last week, I hosted my annual "Breakfast Meeting on Agriculture" with over 130 participants representing agriculture and agribusiness in Bradford, Lycoming, Sullivan and Union counties.
Held at the historic Herman and Luthers in Montoursville, attendees consisting of farmers, farm bureau and state grange members, conservation districts, agribusiness professionals, FFA students from Canton, Troy, Mifflinburg, Montgomery and Montoursville, teachers and elected officials heard from featured speakers Russell C. Redding, Secretary of the Pennsylvania Department of Agriculture and Mark Madden, Penn State Extension.
Each year, the discussion is intended to create a friendly dialogue and exchange of ideas on important agricultural and environmental topics impacting our region. The meeting is also designed to listen to concerns and answer questions. I was glad Secretary Redding and Mark Madden were able to join us this year and highlight many important issues facing agriculture. READ MORE
Saturday is National Hunting and Fishing Day!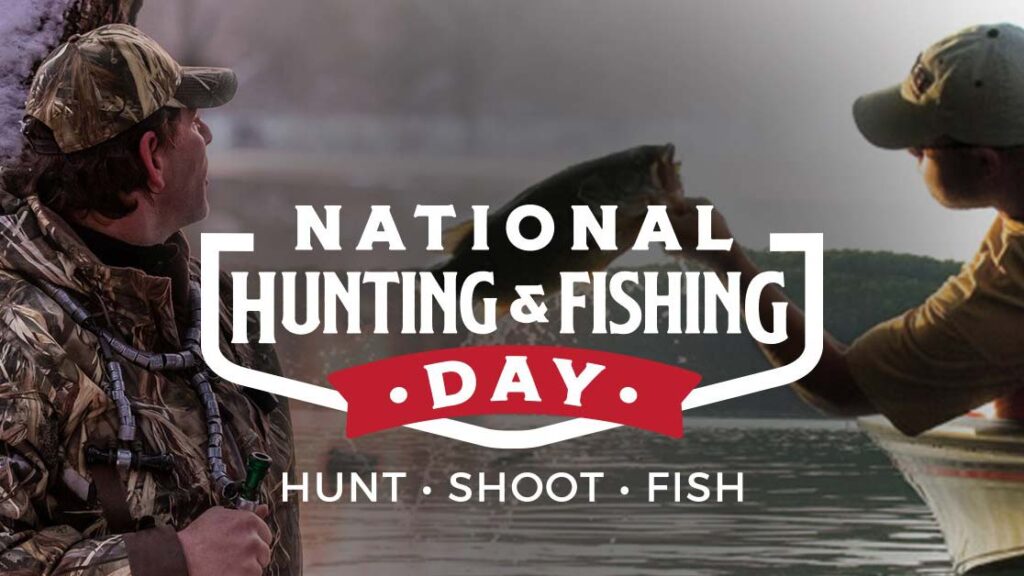 The Pennsylvania Game Commission and Pennsylvania Fish and Boat Commission (PFBC) are pleased to join with other fish and wildlife conservation agencies across the country to recognize Saturday, Sept. 25, 2021 as National Hunting and Fishing Day!
The Game Commission and PFBC makes it easy for individuals and families to get involved in hunting and fishing through a wealth of programs, educational resources, and tools for connecting with local lands and waters available at www.pgc.pa.gov and www.fishandboat.com.
To purchase a Pennsylvania hunting or fishing license, customers can visit either agency's website to connect to the HuntFishPA licensing system (huntfish.pa.gov) or visit more than 700 retail license issuing agents.
National Hunting and Fishing Day was established by Congress in 1971.
Local Elections Officials, Advocates Testify on Bipartisan Election Reform Bill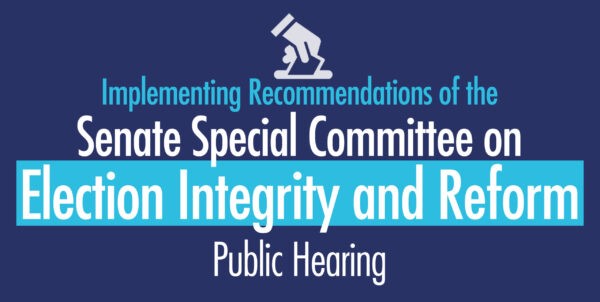 Local elections officials and members of advocacy groups testified before the Senate State Government Committee regarding Senate Bill 878, a bipartisan election reform bill.
The proposed changes originated from the bipartisan Senate Special Committee on Election Integrity and Reform, which was created to make recommendations on how Pennsylvania's election code could be improved. The committee included members of the Senate from both parties and all regions of Pennsylvania and heard testimony from a variety of stakeholders, including election officials from Pennsylvania and other states around the nation.
The proposed changes include:
Pre-canvassing of mail-in ballots at least three days before the election.
Tracking mail-in ballots through a barcode system.
Livestreaming the counting of mail-in ballots.
Updated application deadlines for mail-in ballots.
New security measures for drop boxes.
Real-time reporting of deceased voters.
New requirements for training election workers.
The panel heard testimony from the County Commissioners Association, local elections officials Common Cause PA, the Committee of Seventy and the PA League of Women Voters. You can watch the hearing and read testimony here.
Senate Hearing on School COVID Policy Reveals Ongoing Frustration with State Agencies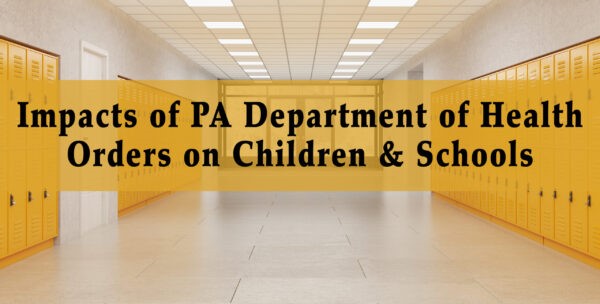 Saying state agencies overseeing schools are slow to respond to COVID-19 questions while providing conflicting guidance on the virus to schools, educators from all levels testified before the Senate Education Committee about their ongoing frustrations with the Wolf Administration's oversight.
The Department of Health and Department of Education declined to participate, citing pending litigation.
A Lancaster County superintendent testified that the current mask orders from the state agencies conflict with the FAQs and emails that the district has received. The director of a career center in Jefferson County testified schools are the target of frustrations from parents as "threats from the government pile on to an already intense situation."
A child care worker said the communication from the state Office of Child Development and Early Learning has ranged from vague to intimidating, with threats to remove the facility employees if the young children in daycare do not comply.
The Education Committee will continue to press the Wolf Administration for answers. You can view hearing video and written testimony here.
Legislative Reapportionment Commission Alters Decision on Counting of Prisoners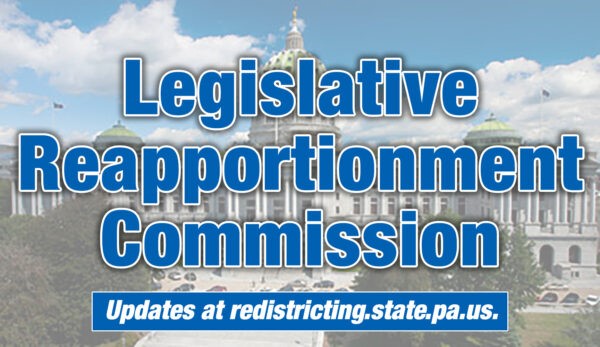 The Legislative Reapportionment Commission made an adjustment to an earlier policy change regarding how the residency of prison inmates will be counted when developing new district maps for the state Senate and House of Representatives.
At its Aug. 24 meeting, over Republican objections that the commission was exceeding its authority, the panel voted to adopt a prisoner reallocation proposal that changes the long-standing practice of having state inmates counted where they eat, sleep and live at the time of the census — like every other Pennsylvanian — and instead count them where they resided prior to incarceration for their crimes.
Noting that not all currently incarcerated individuals remain in prison for less than 10 years from the time new district maps are drawn, the decision was altered by majority vote to count state prison inmates with a minimum sentence expiring after April 1, 2030, in the prison in which they reside, not the community from where they came.
Senate Acts to Extend Ida State Disaster Emergency, Access to Recovery Aid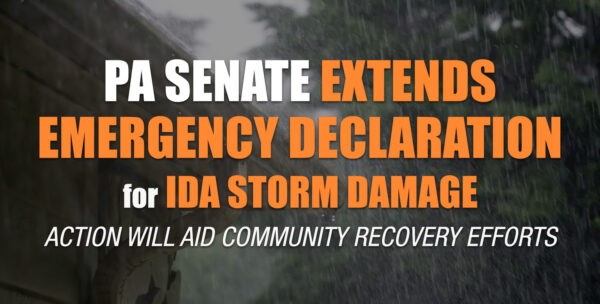 The Senate approved extending the state disaster emergency declared in response to Hurricane Ida until Oct. 27, giving Pennsylvanians more time to apply for recovery assistance.
Gov. Tom Wolf issued a 21-day proclamation declaring the disaster emergency on Aug. 31. Following extended pandemic emergency declarations over the last year, and the governor's unilateral actions throwing Pennsylvanians out of work, voters in May stripped him of the authority he commandeered to extend emergency declarations without approval of the General Assembly.
Action by the General Assembly to extend the emergency declaration will help communities with their recovery efforts, which are expected to continue for the foreseeable future.
The remnants of Hurricane Ida brought historic rainfall to Pennsylvania, causing record flooding and widespread damage in many places. Nearly 400 roads were closed statewide, while downed trees and limbs disrupted utilities and left more than 15 major interstates, roadways and expressways closed.
Senate Votes to Implement Low-Interest Loans to Fire Companies Approved by Voters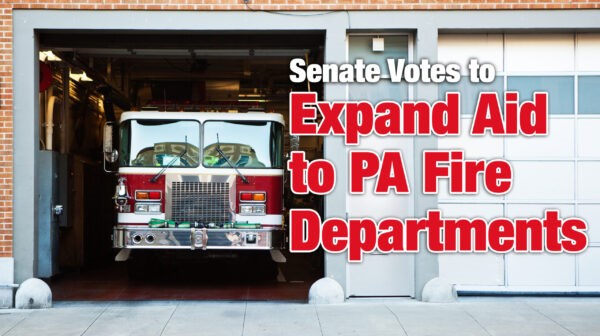 The Senate voted to implement aid to Pennsylvania fire departments approved by voters in a May referendum. The bill was sent to the House of Representatives for consideration.
Senate Bill 739 would permit municipal fire departments or companies that provide services through paid personnel and emergency medical services companies to participate in the Emergency Services Loan Assistance Program, which has been historically limited to volunteer fire companies.
Expanding the assistance program was one of several ballot questions decided by voters in the 2021 Primary Election.