Dear Friends,
Hello! Thank you for subscribing to my E-newsletter. I am honored to serve the 23rd Senate District and look forward to working with you toward building a better future for Pennsylvania!
This E-newsletter serves to keep you updated on what is happening throughout Bradford, Lycoming, Sullivan, Tioga and Union counties and what I am doing as your state senator in Harrisburg. I hope that you will find this E-newsletter helpful, and if you have any questions or concerns, please feel free to contact me.
Gene Yaw
State Senator
www.SenatorGeneYaw.com

Click here to find the latest information on coronavirus from the Pennsylvania Department of Health and the Centers for Disease Control and Prevention
Updates
Senate approves Yaw measure to encourage responsible solar development, protect landowners.
Sen. Yaw to introduce bill promoting carbon capture, utilization and sequestration.
PennDOT has named Eric High, P.E., as District Executive for Engineering District 3.
$1.2 million grant awarded for Clinton County ATV trail connector.
Tax filing deadline moved for the third straight year.
Skill Games Present a Golden Opportunity for Pennsylvania
By Sen. Gene Yaw (R-23)
For those who don't know, skill games are interactive games, first and foremost. The interactive element sets them apart from the pre-programmed devices where, irrespective of the player's activity, the outcome is already determined. Skill games are a challenge to eye-hand coordination. That is the skill.
Skill games exist in fraternal clubs, veterans' organizations and taverns as well as other local businesses throughout the Commonwealth. Revenue generated by these skill games is shared with those entities.
If you want to know why skill games are important, just walk into a neighborhood market in western Pennsylvania. Or visit a family-owned restaurant in Lebanon County. Or a VFW in Bucks County. Or a convenience store in Indiana County. Skill games are a piece of the small business economy in our state and critical to helping these organizations make it beyond the pandemic.
In short, these games produce local revenue and, perhaps most importantly, skill games can only be played in person. I emphasize, skill games must be played in person, on the premises, where the game is located.
Critics opine that skill games take money away from the state's lottery and casinos, but the facts simply do not support this assertion. READ MORE
Keep Outside Money Away from PA Election Process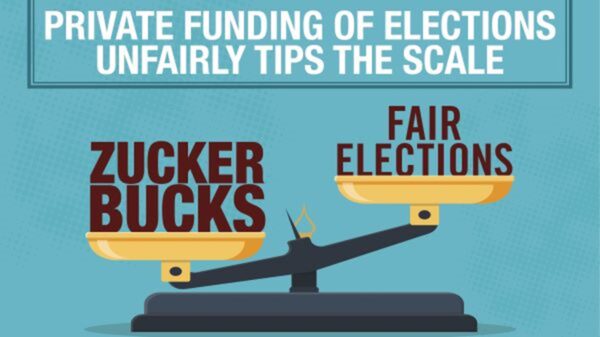 Senate Bill 982 would ban any state employee or county from accepting money from outside groups to pay for the administration of elections in Pennsylvania.
The legislation was created in response to the use of grant money from the Center for Tech and Civic Life (CTCL) during the 2020 Election. Correspondence between CTCL officials, the Wolf Administration and county officials demonstrates that funding was intentionally directed predominantly to counties that favor Democrats.
Democrat-leaning counties were selectively invited to apply for the grants before Republican-leaning counties were even made aware of the funding. Philadelphia and its surrounding counties received more than $18 million from CTCL in the 2020 Election, while other counties received significantly less.
For example, Philadelphia received $8.83 per voter in CTCL funding in 2020. On the other side of the state, Venango County, with a Republican voter registration advantage, received only $.64 per voter in CTCL funding in 2020.
It was never the intent of the legislature to establish rogue election facilities on public street corners with pop-up tents, or in cars, trucks, and vans and without Board of Elections oversight while allowing outside third party entities to pay for them in areas of their choice.
The steps the Senate took with SB 1200 and SB 982 are a significant step towards ensuring the vote of Pennsylvanians is secure.
Senate Boosts Crime Victim Protection and Support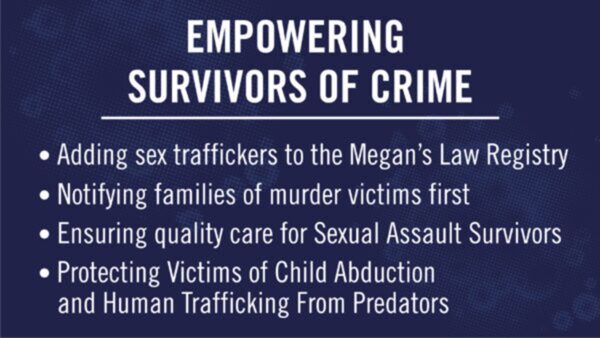 The Senate approved a package of bills aiding crime victims by providing stronger protections, increasing support and improving access to services. The bills now advance to the House of Representatives for consideration.
Senate Bill 1179 extends the Domestic and Sexual Violence Victim Address Confidentiality Act to give victims of child abduction and human trafficking access to substitute mailing addresses and allows applications for address confidentiality to be submitted electronically.
Senate Bill 118 expands Megan's Law to require offenders convicted of any sex trafficking-related offenses to register.
Senate Bill 1040 requires law enforcement to make reasonable efforts to ensure a murder victim's family has been notified before releasing the victim's identity to the public and media.
Senate Bill 1172 expands access to Sexual Assault Nurse Examiners (SANEs) to better provide quality care for victims. SANEs have specialized training in trauma and forensic nursing and are vital to a complete care system for survivors of sexual assault.
Lycoming College Advocacy Day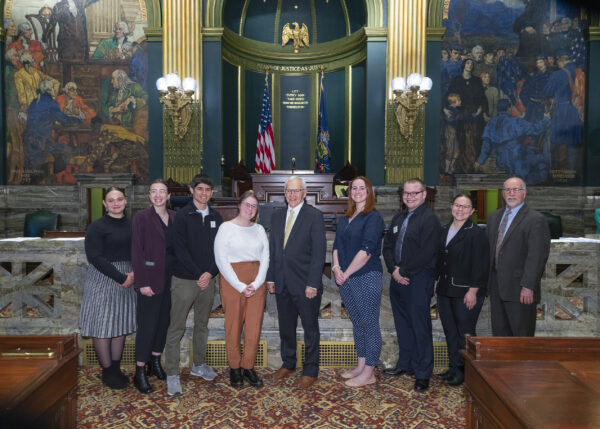 Earlier this week I met with several Lycoming College students for their annual Advocacy Day at the State Capitol. It was great to hear many of their personal stories and the importance of state aid to help them pursue their academic careers.
Adelphoi Ribbon Cutting Held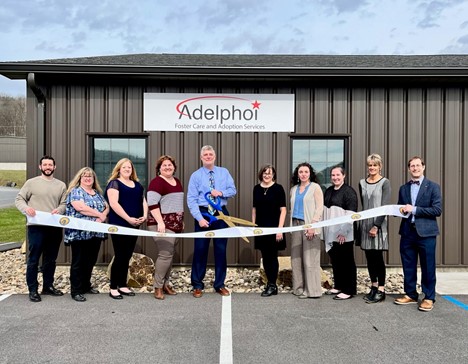 On Tuesday, March 5th, Liz Vollman, of my staff, joined employees from Adelphoi Foster Care and Adoption Services and the Williamsport/Lycoming Chamber of Commerce for a ribbon cutting and open house at their new location at 2010 Strouse Road, Williamsport. Adelphoi provides foster, visitation, counselling, and adoption services to our area, and they have celebrated many successes through both their foster care and foster-to-adopt programs. I wish them the best of luck, as they continue to fulfill this needed service in my district!
Penn College hosts 'Career Pathways' Roundtable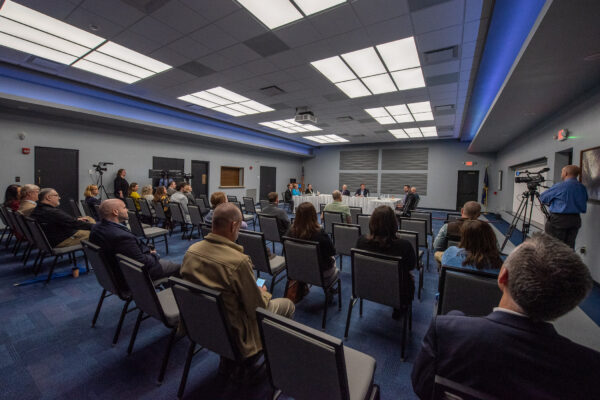 Students eyeing careers in applied technology, particularly the manufacturing, health care and energy components of the American workforce – got authoritative guidance during a Pennsylvania College of Technology-hosted roundtable on April 7. I joined Matthew D. Fisher, Williamsport Area School District's director of career and technical education; Jason C. Fink, president and CEO, Williamsport/Lycoming Chamber of Commerce; Steven P. Johnson, president, UPMC in North Central Pennsylvania (also a member of the college's board); Shannon L. Massey, senior vice president and general manager, Lycoming Engines; and Shannon M. Munro, the college's vice president for workforce development for the discussion.
Legislation to Aid Rural Remote Working Passes Senate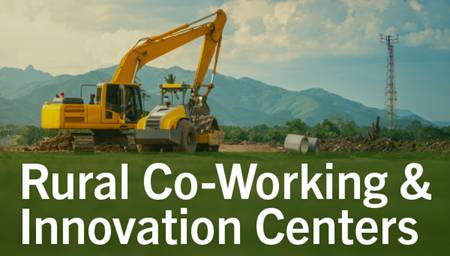 Legislation to help more rural Pennsylvania communities establish remote workplace facilities was approved by the Senate. It now heads to the House of Representatives for consideration.
Senate Bill 962 would create the Rural Co-Working and Innovation Centers Grant Program within the Department of Community and Economic Development to help rural communities create facilities equipped with high-speed broadband, furniture, and security systems for teleworkers.
According to the Center for Rural Pennsylvania, 48 out of 67 counties and 1,592 municipalities are rural and could benefit from this program.
Have a Happy and Blessed Easter