Dear Friends,
Hello! Thank you for subscribing to my E-newsletter. I am honored to serve the 23rd Senate District and look forward to working with you toward building a better future for Pennsylvania!
This E-newsletter serves to keep you updated on what is happening throughout Bradford, Lycoming, Sullivan, Tioga and Union counties and what I am doing as your state senator in Harrisburg. I hope that you will find this E-newsletter helpful, and if you have any questions or concerns, please feel free to contact me.
Gene Yaw
State Senator
www.SenatorGeneYaw.com

Click here to find the latest information on coronavirus from the Pennsylvania Department of Health and the Centers for Disease Control and Prevention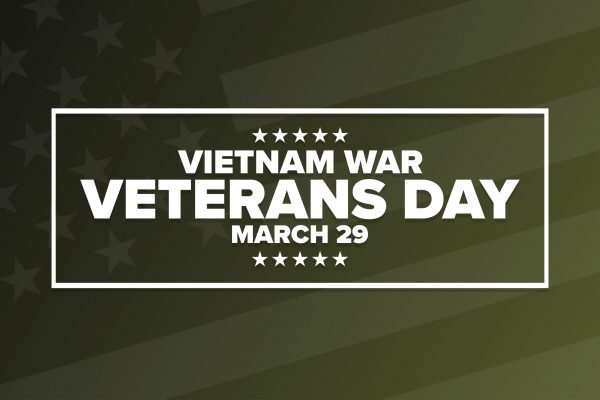 On this special day, I encourage my fellow Pennsylvanians to join in remembering and honoring those who served during the Vietnam War. Their service and sacrifice is not forgotten.
Loyalsock Lancers Bring Home the Gold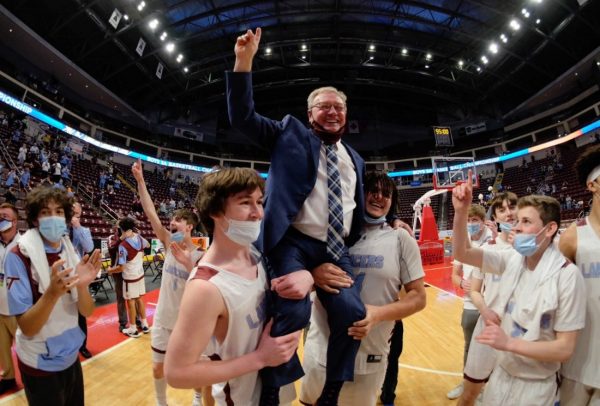 [Photo Credit: Dave Kennedy, Williamsport Sun-Gazette: Coach Ron "CI" Insinger is carried off the court by Loyalsock players following their victory over Brookville Saturday afternoon.]
On Saturday afternoon, the Loyalsock Township "Lancers" Boys Basketball team captured the schools first PIAA Class AAA state title, defeating Brookville, 75-53, in Hershey. Loyalsock is the first local team to win a state championship since 1999, when the Williamsport boys claimed the 4A state title. This is a tremendous achievement and I would like to congratulate all of the players on their teamwork, drive and sheer hard work! It certainly paid off. I would also like to congratulate all of the coaches on their commitment to the players and to Loyalsock's program, especially Coach Ron "CI" Insinger.
"CI" is more than just a coach to those young men and women who play and continue to play under his leadership. He is a father figure and a teacher. He is a mentor who knows the value of being a mentor; and he lives it every day. His career at Loyalsock is one for the history books. Congratulations again!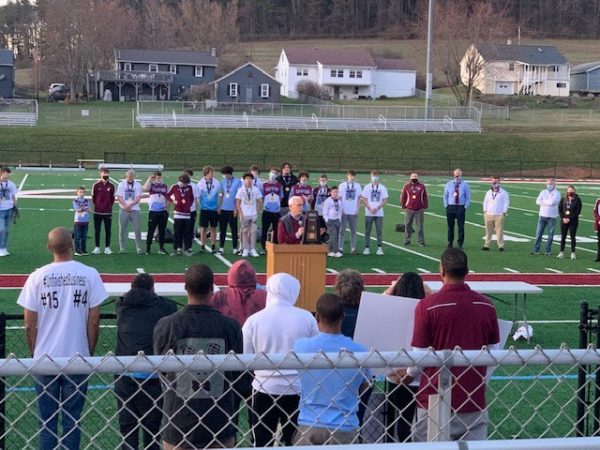 [Sen. Yaw congratulates the players and coaches at Loyalsock High School upon their return from Hershey]
To view more photos, click here.
Legislation Will Boost Agricultural Conservation Efforts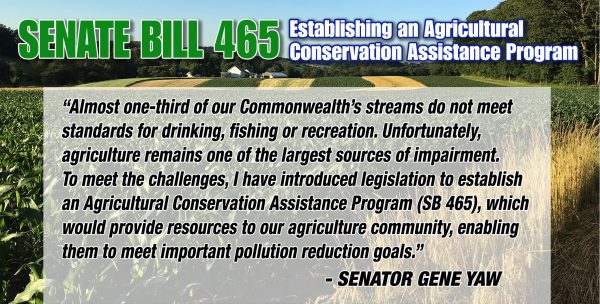 I recently reintroduced legislation to increase conservation and technical assistance for farmers in order to further reduce pollution impacts on local creeks and streams.
"Almost one-third of our Commonwealth's streams do not meet standards for drinking, fishing or recreation. Unfortunately, agriculture remains one of the largest sources of impairment. To meet the challenges, I have introduced legislation to establish an Agricultural Conservation Assistance Program, which would provide additional resources to our agriculture community, enabling them to meet important pollution reduction goals."
The legislation, Senate Bill 465, will provide for local county conservation districts (CCD's) throughout the Commonwealth to directly receive and manage funding for agricultural conservation projects determined by local officials in order to significantly improve local water quality. Modeled after the state's Dirt and Gravel Road Program that apportions funding to CCD's based on a formula that considers relative volumes of dirt roads and impaired streams in each district, the program would apply similar criteria in driving targeted dollars to areas with the highest need for improvement. CCD's would work with participating farmers and landowners to determine the best management practices that will work best for their area.
Senate and House Committees Hold Hearings on Election Integrity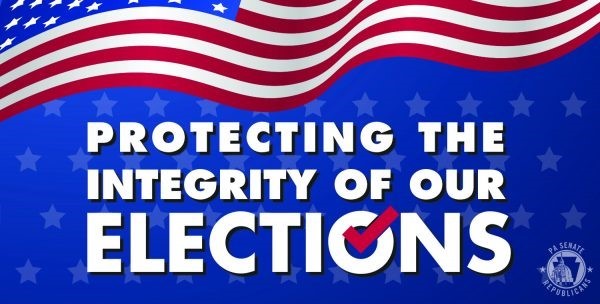 The bipartisan Senate Special Committee on Election Integrity and Reform held its second public hearing on Tuesday to gather testimony on the administration of the election from state and local officials, including representatives from the Department of State, county election officials and county commissioners.
State residents are encouraged to submit their thoughts and comments through the online form.
Budget Hearings Focus on Job Creation, Broadband, Corrections Costs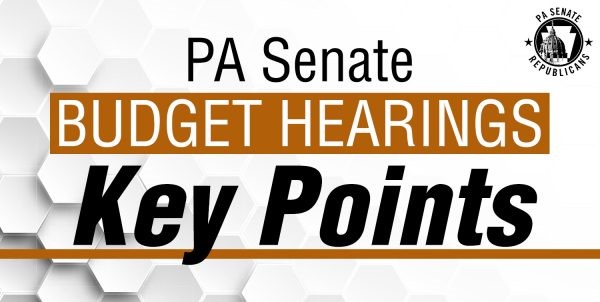 The Senate Appropriations Committee continued to study Governor Wolf's budget proposal on Monday with budget hearings with the Department of Community and Economic Development (DCED), the Department of Corrections and the Board of Probation and Parole.
The conversation with DCED focused on programs designed to spur job growth, including tax credits to support manufacturing and other critical industries. Members of the committee also raised concerns about the governor's proposed cuts to broadband funding for underserved areas.
Lawmakers also learned during the Corrections hearing that the number of inmates was reduced by more than 6,000 over the past year, which is the largest drop in Pennsylvania history, with an anticipated further reduction of 2,000 inmates next year.
Budget hearings are scheduled to continue on April 6.
Personal Income Tax Filing Deadlines Extended to May 17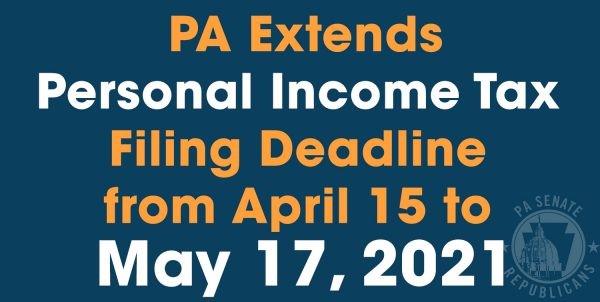 The deadline for taxpayers to file their state and federal personal income tax returns has been extended from April 15 to May 17. The extension provides additional time for taxpayers to navigate the difficulties stemming from the COVID-19 pandemic. The extension applies both to tax filing and payments.
Pennsylvania taxpayers can now file their state personal income tax returns online at mypath.pa.gov.
Eight Counties Added to Spotted Lanternfly Quarantine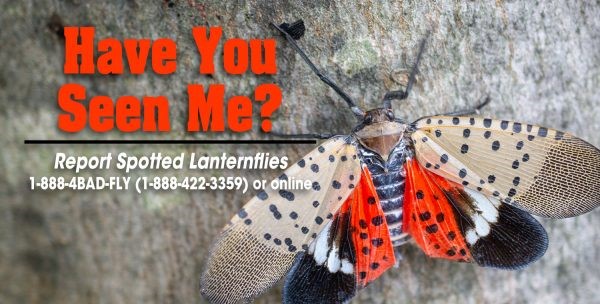 The spotted lanternfly is an invasive species that feeds on many types of plants that are important to Pennsylvania's economy. Eight counties were recently added to the quarantine zone, bringing the statewide total to 34 counties under restriction.
One estimate found that under a worst-case scenario, the spotted lanternfly could lead to more than $550 million in expected losses for Pennsylvania's economy and nearly 5,000 jobs lost. Pennsylvanians are encouraged to report sightings of the spotted lanternfly by calling 1-888-422-3359 and to destroy any egg masses or spotted lanternflies they see.
PennDOT CDL and Learner's Permit Extensions End March 31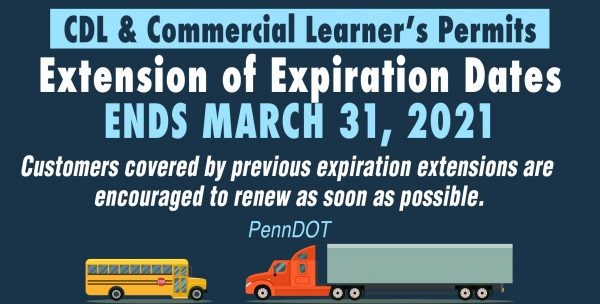 The expiration dates for commercial driver licenses (CDL) and commercial learner's permits have been extended several times during the COVID-19 pandemic. The final extension is scheduled to expire on March 31, and no additional extensions are expected to be offered.
Motorists who are covered by extensions that run from March 16, 2020, through March 31, 2021, are encouraged to renew these licenses and permits as soon as possible before they expire next week.
Passover and Easter Traditions with Social Distancing: A New Way to Celebrate
Passover and Easter celebrations will be different this year with religious institutions closed to congregations, restaurants closed to customers and neighborhood Easter egg hunts canceled because of COVID-19.
Fortunately, there are still plenty of ways to enjoy these holidays and the traditions that typically accompany them. Religious services are being offered via livestream and many area restaurants are offering takeout meals.
All of us are adjusting our old routines and creating new ones to figure out what works during this strange time of COVID-19, and the same goes for celebrating holidays. Whatever it is you and your families decide during this time, the important thing is that you stay healthy and safe, while remembering the advice of the CDC and Pennsylvania Department of Health.
I wish you and your families a Happy Easter and Passover.