Dear Friends,
Hello! Thank you for subscribing to my E-newsletter. I am honored to serve the 23rd Senate District and look forward to working with you toward building a better future for Pennsylvania!
This E-newsletter serves to keep you updated on what is happening throughout Bradford, Lycoming, Sullivan, Tioga and Union counties and what I am doing as your state senator in Harrisburg. I hope that you will find this E-newsletter helpful, and if you have any questions or concerns, please feel free to contact me.
Gene Yaw
State Senator
www.SenatorGeneYaw.com

June 1, 2020
*Click here to find the latest information on coronavirus from the Pennsylvania Department of Health and the Centers for Disease Control and Prevention.
Op-Ed: Recovery Hinges on Reliable Partners
By: Senator Gene Yaw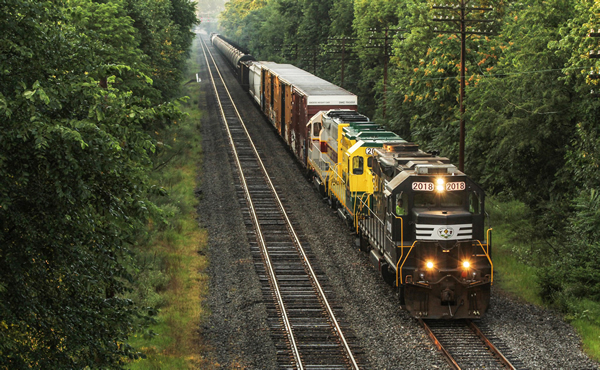 [Photo from: https://www.nshr.com/]
As Pennsylvania begins to hit health targets and shift into the next phase of our coronavirus response, much of our focus will be on economic recovery. While some of our "essential" industries and personnel have been at work for the duration, many more will need to be supported as we navigate successful reopening.
To support this interconnected business ecosystem—where the local manufacturer relies not only on customers but also his suppliers and distributors, or the restauranteur requires reliable food and dry goods deliveries—we'll be looking, as always, to our resilient supply chains. It's comforting that despite the obstacles we've all experienced, these systems have not skipped a beat.
Chief among them, though often unseen by the public, are our state's freight railroads. Believe it or not Pennsylvania boasts more freight railroads than any other state, with 60 in all. People may be aware of our long rail history and how it helped propel Pennsylvania's industrial development in the 1800s, but it's easy to forget how rail connects the economy today. After all, we don't see many trains backing up to the local grocery store.
To read more, click here.
Reminder: Polling Places May Have Changed for Tuesday's Election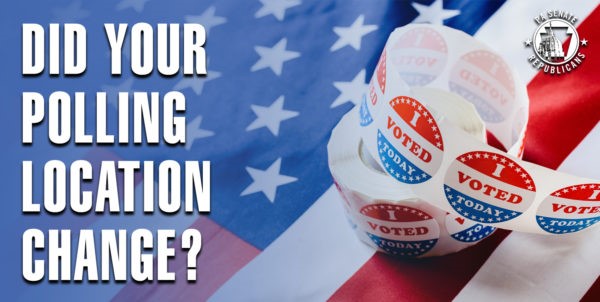 Pennsylvanians who are headed to the polls tomorrow should take a moment to make sure their polling place hasn't been changed or relocated. A number of locations have been moved or consolidated due to the COVID-19 pandemic.
Voters can find their polling place on the Department of State's website by entering their county, city and street name, or by contacting their county board or bureau of elections.
ICYMI: New Funding Supports Families, Small Businesses, Nursing Homes, First Responders and More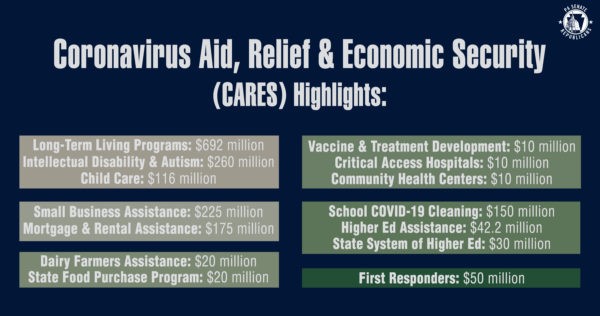 Last week, the General Assembly approved a bipartisan package of bills to deliver funding to families and organizations impacted by the COVID-19 pandemic, including small businesses, nursing homes, first responders and affected employees. The funding comes from a portion of Pennsylvania's share of money from the Coronavirus Aid, Relief, and Economic Security (CARES) Act.
Approximately two-thirds of all COVID-19 deaths in the state have been residents of nursing homes and other long-term living facilities. More than $690 million in the package is dedicated to increased testing, infection control, personal protective equipment and other measures to support residents and staff.
An additional $225 million is directed to help small business recover from the damages caused by the pandemic and the governor's shutdown orders. A portion of new funding directed to counties can be used for small business assistance as well.
The CARES package also provides important assistance to low- and middle–income families by investing $175 million through the Pennsylvania Housing Finance Agency to provide rent and mortgage assistance. The program would provide monthly mortgage assistance, up to $1,000, and rent assistance, up to $750, to those who lost their job or experienced a 30 percent or more loss in pay as a result of the coronavirus.
In addition, a new $50 million COVID-19 Crisis Fire Company and Emergency Medical Services Grant Program would be created to provide grants to all companies that received funding through the Fire Company Grant Program and Emergency Medical Services Grant Program in January. Companies that received a grant will automatically receive the additional money, while companies that did not receive a grant will need to submit an application to the Pennsylvania Emergency Management Agency.
Across Bradford, Lycoming, Sullivan, Susquehanna and Union counties, 125 organizations have already been approved for the funding. Thirty-one in Bradford County ($359,290.18), 44 in Lycoming County ($531,932.12), 13 in Sullivan County ($139,680.99), 27 in Susquehanna County ($299,934.56) and 10 in Union County ($108,991.30).
Lycoming County Moving to "Green Phase" of Reopening Plan Beginning June 5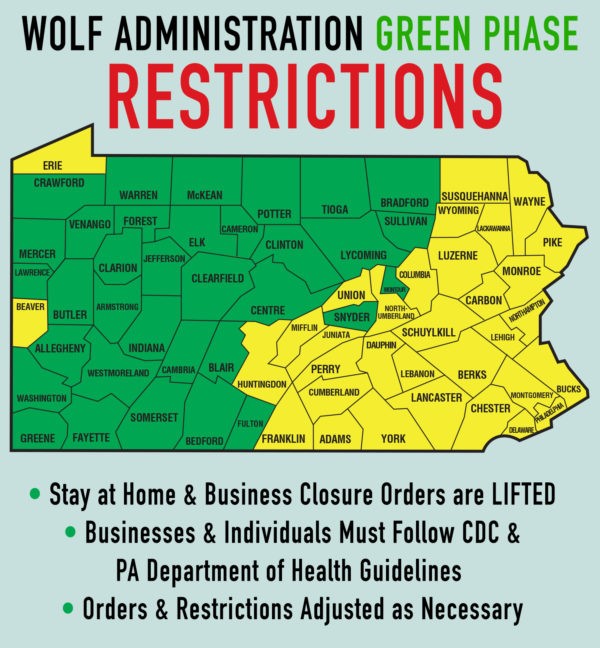 Lycoming County will join 15 other Pennsylvania counties in moving to the "green phase" of reopening on June 5th. The "green phase" of reopening allows all businesses to conduct in-person operations as long as the businesses follow guidelines from the U.S. Centers for Disease Control and the Pennsylvania Department of Health.
In addition to Lycoming County, other counties moving to the "green phase" on June 5 include: Allegheny, Armstrong, Bedford, Blair, Butler, Cambria, Clinton, Fayette, Fulton, Greene, Indiana, Mercer, Somerset, Washington and Westmoreland.
2020 Act 13 Unconventional Gas Well Fund Grant Program Opens Today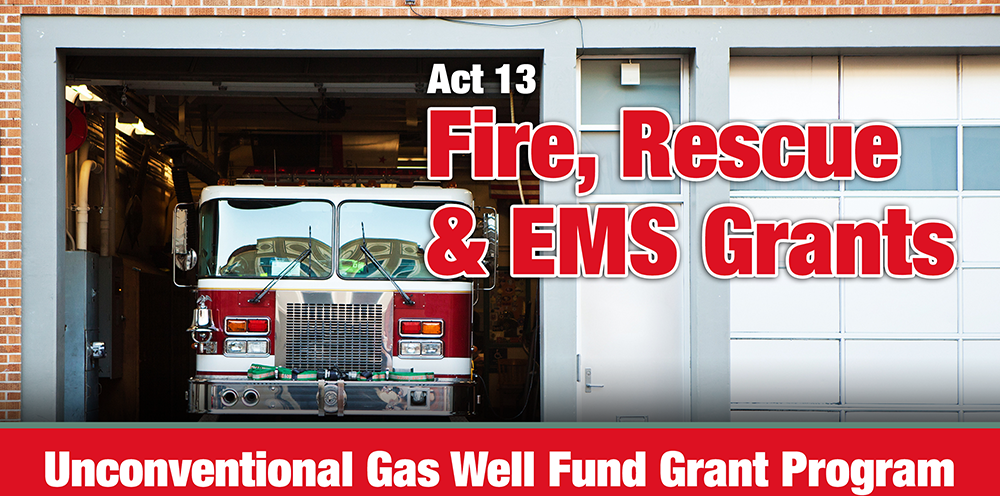 Beginning Monday, June 1st, fire companies, rescue companies and emergency medical services throughout the 40 counties in which unconventional gas wells are located, or counties that directly border those counties, are eligible to apply for 2020 Act 13 Unconventional Gas Well Fund (UGWF) grants.
The on-line application period will remain open until Friday, July 31, 2020 at 4 p.m. Detailed information about the program and instructions on how to apply is available on the Office of the State Fire Commissioner's website.
U.S. Department of Labor Announces $29.2 Million Funding Opportunity For the Workforce Opportunity for Rural Communities Initiative
The U.S. Department of Labor, in partnership with the Appalachian Regional Commission (ARC) and the Delta Regional Authority (DRA), today announced the availability of approximately $29.2 million in a second round of grant funding for the Workforce Opportunity for Rural Communities (WORC) Initiative.
The department's Employment and Training Administration (ETA) will award these grants to applicants that demonstrate innovative and sustainable strategies to provide needed career, training and support services to eligible individuals to assist in meeting workforce challenges and industry needs currently underserved by other resources in the Appalachian and Delta regions.
Ranging from $150,000 to $1.5 million, the grants also help serve those receiving employment and training services from organizations in regions affected by the opioid crisis. To learn more, click here.