Dear Friends,
Hello! Thank you for subscribing to my E-newsletter. I am honored to serve the 23rd Senate District and look forward to working with you toward building a better future for Pennsylvania!
This E-newsletter serves to keep you updated on what is happening throughout Bradford, Lycoming, Sullivan, Tioga and Union counties and what I am doing as your state senator in Harrisburg. I hope that you will find this E-newsletter helpful, and if you have any questions or concerns, please feel free to contact me.
Gene Yaw
State Senator
www.SenatorGeneYaw.com

Veterans Day Edition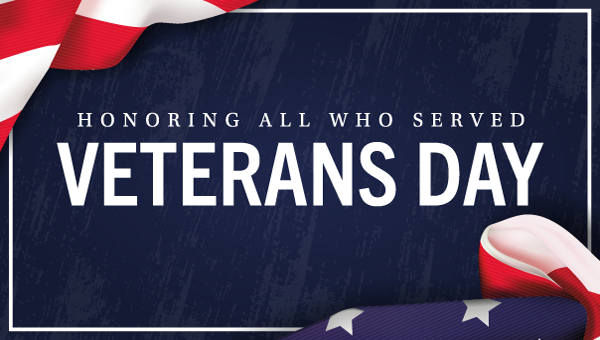 In this week's special edition Veterans Day E-Newsletter, you will find upcoming events honoring veterans around our region, as well as resources and helpful information for those who have served our country.
If you know a Veteran, please forward this issue to him or her.
Saturday, Nov. 11, is Veterans Day, when we take time to reflect on the bravery of the men and women who served our country. Because they were willing to put their lives on hold to defend our great country, we enjoy freedoms many other people can only imagine.
To support our veterans, just this year alone Senate Republicans passed bills to create a logo promoting veteran-owned businesses, establish the Veteran-Owned Business Loan Guarantee Program, provide educational support for children of National Guard and Reserve members, exempt disabled veterans' benefit payments from income calculations for any commonwealth program or benefit and modernizes the way fishing licenses are issued for disabled veterans and military personnel.
In honor of the holiday, my offices will be closed on Friday, Nov. 10, and reopening to serve constituents on Monday, Nov. 13.
Local Veterans Day Events
The Towanda American Legion Post 42 / VFW will hold their Veterans Day Program on Friday, November 10 at 9a.m. at St. Agnes School, 102 3rd St., and 11 a.m. at the Towanda High School Auditorium, 1 High School Dr. Both programs open to the public!
Montoursville Cemetery will hold their Veterans Day Ceremony on Friday, November 10 at 11 a.m.
The Lycoming College Circle K club will host a Veterans Day dinner on Friday, November 10 from 5 to 7 p.m. in the Pennington Lounge of the college's Academic Center. Sign up HERE.
Endless Mountains War Memorial Museum in Sonestown will hold a Veterans Day WWI Tribute on Saturday, November 11 from 10 a.m. to 5 p.m.
The Central PA Wreaths Across America 2023 Fall Gun Raffle will be held on Saturday, November 11 from 2 p.m. to 4 p.m. at the American Legion Post One, 10 E. 3rd St., Williamsport. Food and Raffle Baskets! Doors open at 1:30.
The 20th annual Veterans Day of Prayer for America Service will be held on November 11 at 7 p.m. at the Jersey Shore Presbyterian Church, 235 S. Main St. The Fair Play Brass band will play at 6:30 p.m.
PennDOT Driver License, Photo Centers Closed
The Pennsylvania Department of Transportation (PennDOT) announced that all driver license and photo centers will be closed Saturday, November 11 in observance of Veterans Day. The full-service center in Harrisburg and the Pittsburgh Driver License Center location will also close Friday, November 10.
Customers may still obtain a variety of driver and vehicle products and services, including all forms, publications and driver training manuals, online through PennDOT's Driver and Vehicle Services website, www.dmv.pa.gov.
Lycoming Co. Veterans Affairs Office NEW Location
The Lycoming County Office of Veterans Affairs has a new location at 33 West Third Street, Williamsport. More information on services they provide HERE. Walk-ins are welcome!
Lycoming County Veterans Transportation Program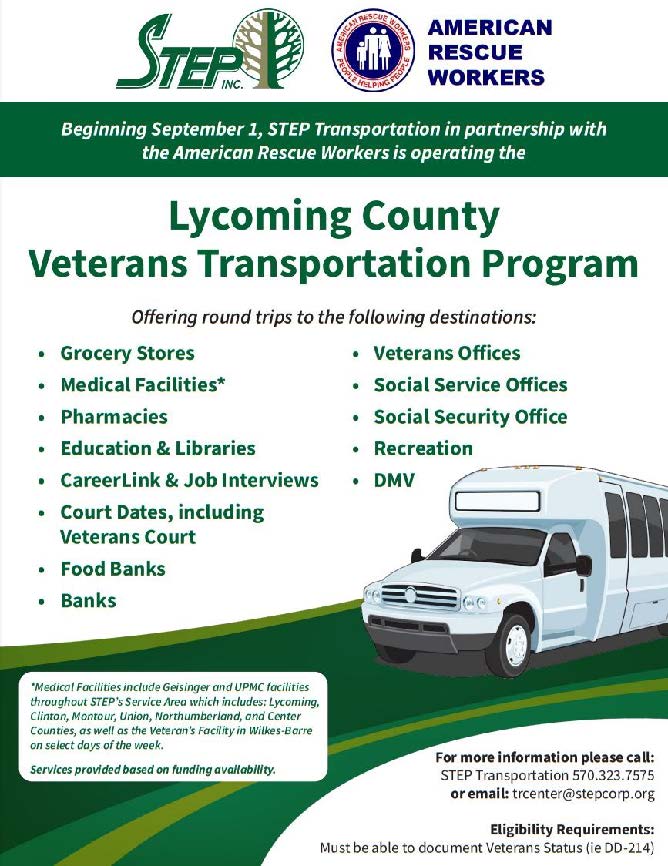 2023 Veterans Day Retail Discounts, Free Meals, Other Offers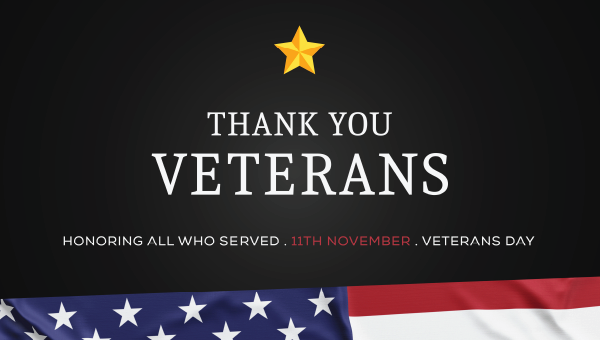 The U.S. Department of Veterans Affairs manages a list of discounts available to veterans on Veterans Day (Saturday, Nov. 11, 2023).
They continue to update the list as they learn of more nationally available Veterans Day discounts, meals or other ways businesses and organizations want to give back to veterans, though offers are always subject to change, so organizations offering the offers should be contacted to verify the offers.
You can view here the list of Veterans Day and year-round discounts, free meals and other programs to benefit veterans, their families, caregivers and survivors.
PA's Veterans Employment Program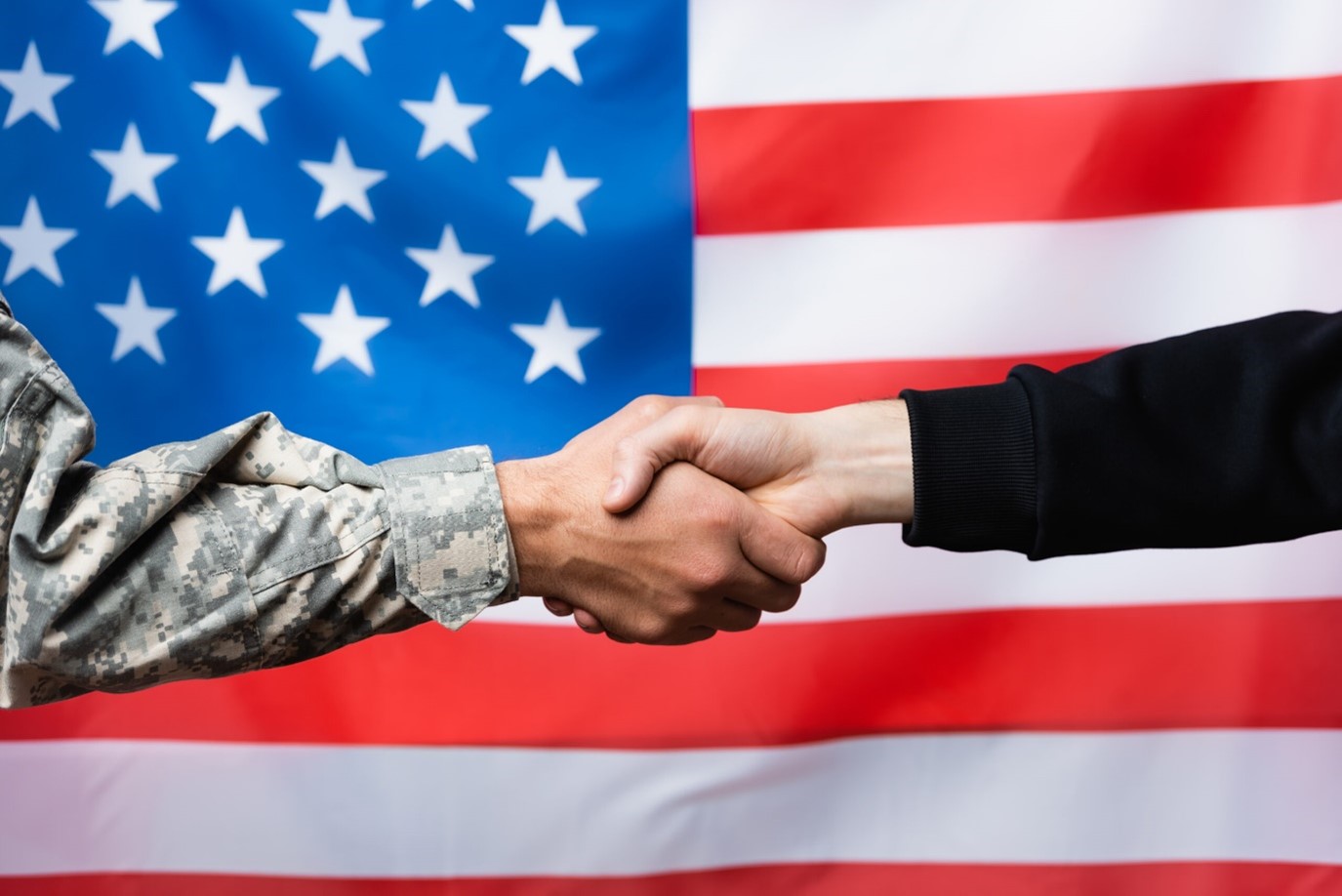 Organizations that help connect veterans with jobs have until Nov. 15 to apply for grants that support Pennsylvania Department of Labor and Industry Veterans Employment Program projects.
Approximately $800,000 in funding will be made available, with grant awards of up to $200,000. Other grants will be awarded to service delivery areas across Pennsylvania based on availability of funds, competitive scoring and priority.
The grant program exists to assist veterans who have received a discharge other than dishonorable, members of the reserves and guard, and spouses of veterans and service members in securing employment that pays a living wage.
FREE Support Available to Military Members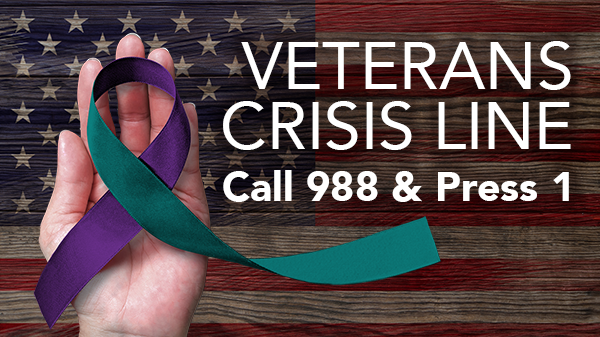 As a reminder, veterans in crisis can call the toll-free Veterans Crisis Line.
It serves veterans, service members, National Guard and Reserve members, and those who support them.
A caring, qualified responder is available to provide confidential support and connect callers with resources 24/7, 365 days a year.
Call 988 and then press 1 or chat online.
VA Announces More Than $1 Billion in Grants to Combat Homelessness
The VA is awarding 256 grants totaling approximately $799 million through its Supportive Services for Veteran Families program. Grants will go to community organizations that help rapidly rehouse Veterans and their families, prevent the imminent loss of Veterans' homes or identify more suitable housing situations for Veterans and their families.
Another 454 grants totaling approximately $257 million will be awarded through the Homeless Providers Grant and Per Diem program. This money will be used by community organizations that provide Veterans with transitional housing and case management — including connecting Veterans to VA benefits, community-based services and permanent housing.
Through July 2023, 26,470 Veterans have been permanently housed this calendar year, which the VA says puts it on pace to exceed its goal of housing 38,000 homeless Veterans in 2023.
These grants are a critical part of VA's efforts to provide housing for Veterans in collaboration with the community.
For more information about VA's efforts to end Veteran homelessness, visit VA.gov/homeless.
Vet Center

VA Vet centers provide free and confidential readjustment counseling for war-zone Veterans and their families, from World War II to the current Global War on Terror.
Vet centers are small, non-medical, counseling centers conveniently located in our region. They're staffed by highly trained counselors and team members dedicated to seeing you through the challenges that come with managing life during and after the military.
Whether you come in for one-on-one counseling or to participate in a group session, at Vet centers you can form social connections, try new things and build a support system with people who understand you and want to help you succeed.
Who is Eligible to Receive Services at Vet Centers?
Vet center services are available to Veterans at no cost, regardless of discharge character, and without the need to be enrolled in VA health care or having a service-connected disability. If you are a Veteran or service member, including members of the National Guard and Reserve, you can access Vet center services if you:
Served on active military duty in any combat theater or area of hostility.
Experienced military sexual trauma (regardless of gender or service era).
Provided mortuary services or direct emergent medical care to treat the casualties of war while serving on active military duty.
Performed as a member of an unmanned aerial vehicle crew that provided direct support to operations in a combat theater or area of hostility.
Accessed care at a Vet Center prior to Jan. 2, 2013 as a Vietnam-era Veteran.
Served on active military duty in response to a national emergency or major disaster declared by the president, or under orders of the governor or chief executive of a state in response to a disaster or civil disorder in that state.
Are a current or former member of the Coast Guard who participated in a drug interdiction operation, regardless of the location.
Contacting Your Local Vet Center
Even if you are unsure if you meet the criteria to receive services from a Vet center, please contact a center.
Center services are also available to family members when their participation would support the growth and goals of the Veteran or active-duty service member. If you consider them family, so does your local center. Bereavement services are also available to family members of Veterans who were receiving Vet center services at the time of the Veteran's death, and to the families of service members who died while serving on active duty.
Vet center locations in Pennsylvania are:
Bucks County Vet Center, 2 Canals End Road, Suite 201B, Bristol, PA 19007, 215-823-4590
DuBois Vet Center, 100 Meadow Lane, Suite 8, DuBois, PA 15801, 814-372-2095
Erie Vet Center, 240 West 11th Street, Suite 105, Erie, PA 16501, 814-453-7955
Harrisburg Vet Center, 1500 N. Second Street, Harrisburg, PA 17102, 717-782-3954
Lancaster Vet Center, 1817 Olde Homestead Lane, Suite 207, Lancaster, PA 17601, 717283-0735
Norristown Vet Center, 320 East Johnson Highway, Suite 201, Norristown, PA 19401, 215-823-5245
City Center Philadelphia Vet Center, 801 Arch Street, Suite 502, Philadelphia, PA 19107, 215-627-0238
Northeast Philadelphia Vet Center, 101 East Olney Avenue, Philadelphia, PA 19120, 215-924-4670
Pittsburgh Vet Center, 2500 Baldwick Road, Suite 15, Pittsburgh, PA 15205, 412-920-1765
Scranton Vet Center, 1002 Pittston Avenue, Scranton, PA 18505, 570-344-2676
White Oak Vet Center, 2001 Lincoln Way, Suite 280, White Oak, PA 15131, 412-678-7704
Williamsport Vet Center, 49 East Fourth Street, Suite 104, Williamsport, PA 17701, 570-327-5281
For more information, please visit www.vetcenter.va.gov.