Dear Friends,
Hello! Thank you for subscribing to my E-newsletter. I am honored to serve the 23rd Senate District and look forward to working with you toward building a better future for Pennsylvania!
This E-newsletter serves to keep you updated on what is happening throughout Bradford, Lycoming, Sullivan, Tioga and Union counties and what I am doing as your state senator in Harrisburg. I hope that you will find this E-newsletter helpful, and if you have any questions or concerns, please feel free to contact me.
Gene Yaw
State Senator
www.SenatorGeneYaw.com

On the Horizon…
Senate Convenes This Week. WATCH LIVE
Pennsylvania CareerLink will host a Tioga County Job Fair tomorrow, October 17th from 10 a.m. to 2 p.m. at the Wellsboro Area School District Admin. Building Gymnasium, 227 Nichols Street, Wellsboro. Learn about current area job openings and meet with a variety of employers and community service providers.
Learn to avoid becoming a scam victim! The Office of Attorney General, along with the Wellsboro Police Department, will host a Senior Scam Awareness Night on Wednesday, October 18th at 6 p.m. at the Wellsboro Area School District Auditorium, 227 Nichols Street, Wellsboro.
The 8th annual Autumn Arts Market will be held this Sunday, October 22nd from noon to 4 p.m. at the Pennsdale Trinity United Methodist Church in Muncy. Handmade items and gifts from some of the area's most talented artisans, lunch and dessert!
On the Road…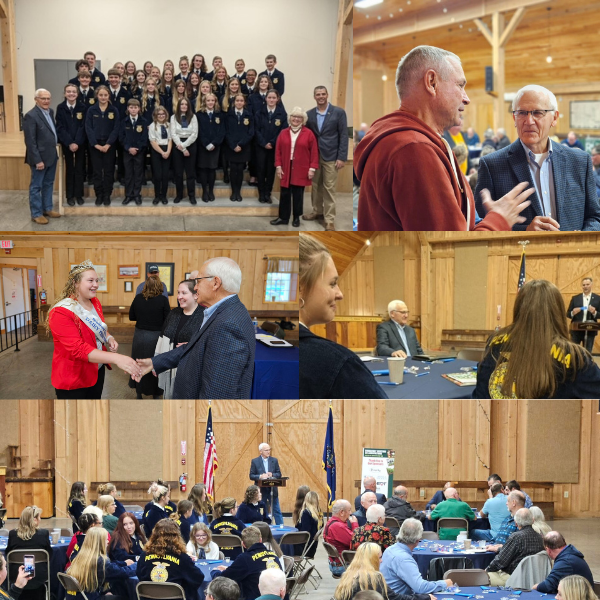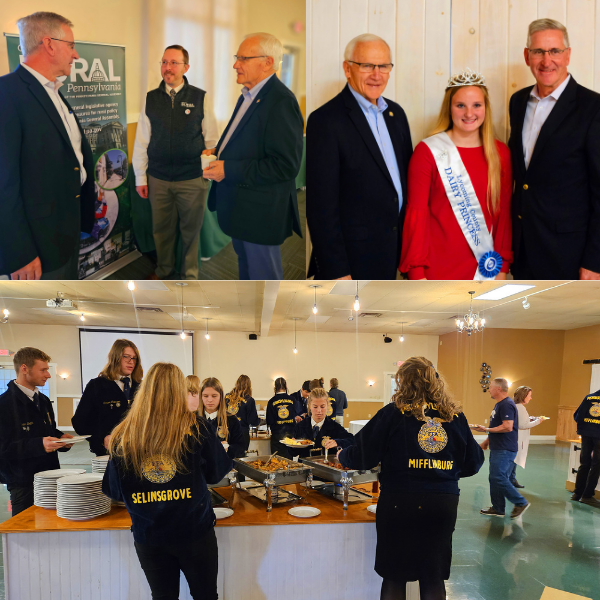 Last week, I hosted two of my annual "Breakfast Meetings on Agriculture." These meetings are designed to listen to concerns and answer questions on how to improve agricultural conditions throughout our region through a friendly dialogue and exchange of ideas.
Joining us were farmers, agribusiness professionals, 4-H members, area FFA students, dairy royalty, teachers, and elected officials.
The first was held in Troy, Bradford County, and featured Pennsylvania Department of Environmental Protection Secretary Richard Negrin.
The second was held in Lewisburg, Union County and featured Pennsylvania Department of Agriculture Secretary, Russell Redding.
Both secretaries provided updates on the state of the agriculture industry in Pennsylvania to members of the agriculture and agribusiness communities across the region.
It was a great week celebrating agriculture and all who make it Pennsylvania's #1 industry. Thank you to everyone who joined us!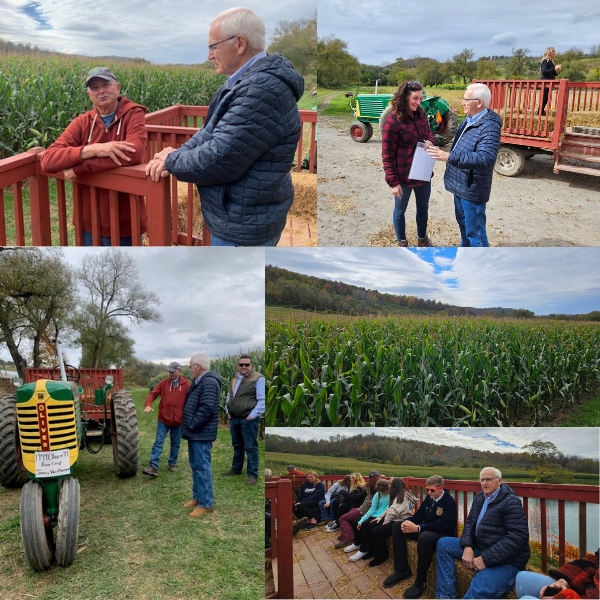 I had a great visit to Miller's Corn Maze in Columbia Crossroads with FFA students from Troy, Canton, and Athens.
Miller's Corn Maze features a 7 acre corn maze, a Little Bean Maze (a smaller soybean maze for the littles), plenty of yard games, corn pit, hayrides, homemade donuts and more.
Thank you for having us!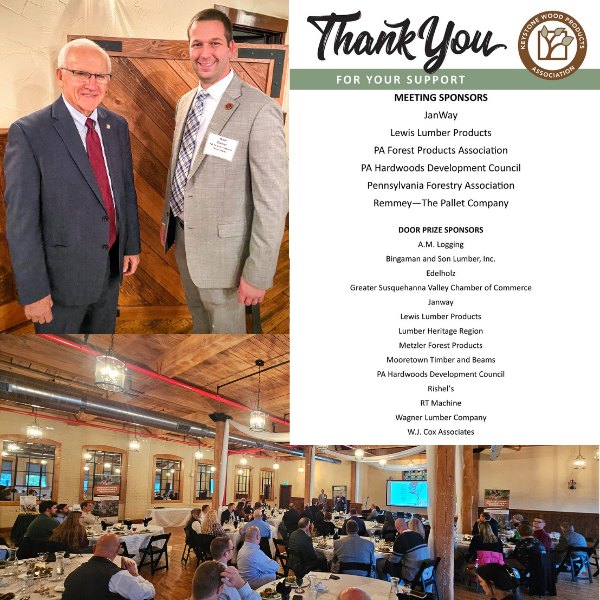 It was great to be back at the Rusty Rail Brewing Company to participate in the Keystone Wood Products Association annual dinner meeting.
KWPA's work strengthens and expands the base of lumber and wood products manufacturers in the Central Pennsylvania region, which enhances the industry's competitive position in today's global economy.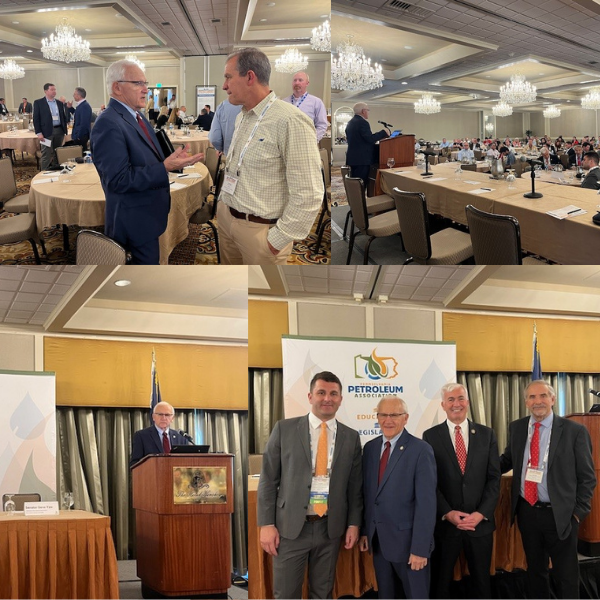 Last week, I attended the PA Petroleum Association's Annual Convention in Hershey to discuss ongoing work to protect Pennsylvania's electric grid, energy choice legislation, and provide their members with an update from the Environmental Resources and Energy Committee, which I chair.
The Association represents a wide variety of businesses in the PA energy and transportation sector, along with any entities that supply or support those businesses.
Pennsylvania the Only State to Secure Two Regional Clean Hydrogen Hub Projects
The U.S. Department of Energy (DOE) announced last week they will invest $750 million to build the renewable Mid-Atlantic Clean Hydrogen Hub (MACH2) in Philadelphia and the surrounding region and the Appalachian Regional Clean Hydrogen Hub (ARCH2) based in West Virginia. The selections make Pennsylvania the only state in the country to secure two regional clean hydrogen hubs.
Our diverse energy portfolio, robust energy sector, and extensive geological formations make us uniquely qualified to expand the nation's hydrogen production. I am delighted to see the federal government's recognition of our vast natural resources and look forward to working cooperatively with government and businesses alike to maximize Pennsylvania's potential in this sector.
Combined, these investments will generate clean and zero-emission hydrogen while mitigating harmful emissions and reusing existing energy infrastructure. It will also help to create and retain more than 41,000 good-paying jobs in the construction and energy sectors, provide economic opportunity for Pennsylvanians, and improve health outcomes for historically underserved communities by reducing pollution.
How to Prepare for the Nov. 7 Election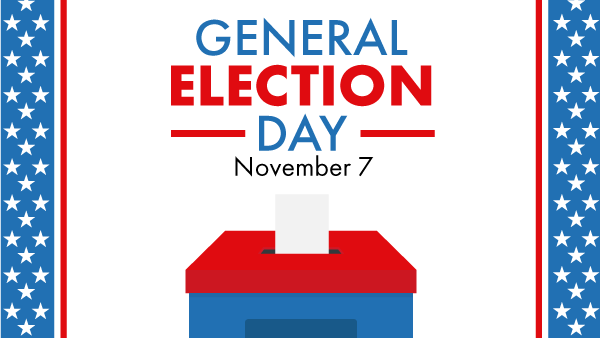 Election Day on Nov. 7 is approaching. You're able to participate as long as you're registered to vote by Oct. 23. If you've moved, this is also a great time to double check that you're registered to vote at your current address.
Anyone who wishes to vote by mail must apply by Oct. 31. You must be a registered voter to submit an application, which can be done here.
If you are looking for a way to help your community, learn more about becoming a poll worker here. Thousands of Pennsylvanians are needed to run elections, and poll workers are needed in all 67 counties.
PennDOT Survey Open Until Oct. 20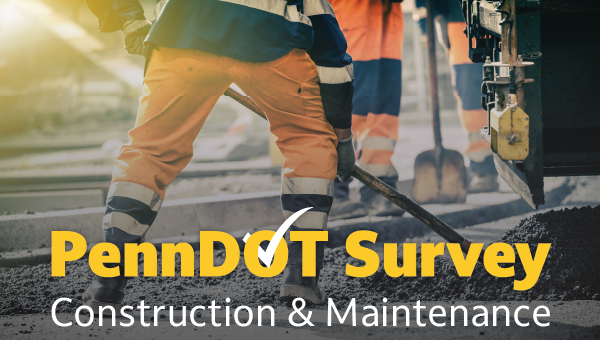 What do you think of PennDOT's construction and maintenance services? Motorists have until Friday, Oct. 20, to provide feedback via an online survey.
The 24-question survey asks respondents how they receive PennDOT roadway information and how often PennDOT meets or exceeds expectations regarding construction and maintenance services.
Respondents are also asked about experiences with reporting concerns to their department, and whether or how they use the state's 511PA traveler information services.
Enjoy PA's Fall Foliage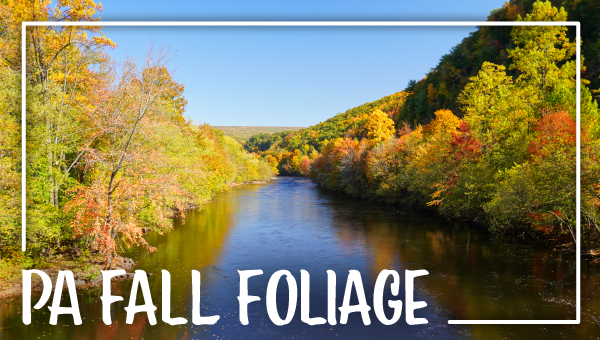 Some of the world's most beautiful fall colors are in Pennsylvania. Our state also has a longer and more varied fall foliage season than any other state in the nation.
Find prime locations for viewing fall foliage in the commonwealth, as well as information about scenic driving tours, here.
Of course, there are all sorts of fun things to do in Pennsylvania this fall beyond leaf peeping. Read about autumn tourism activities – including partaking in festivals, enjoying seasonal foods and exploring architectural marvels – here.
Brush Up on School Bus Safety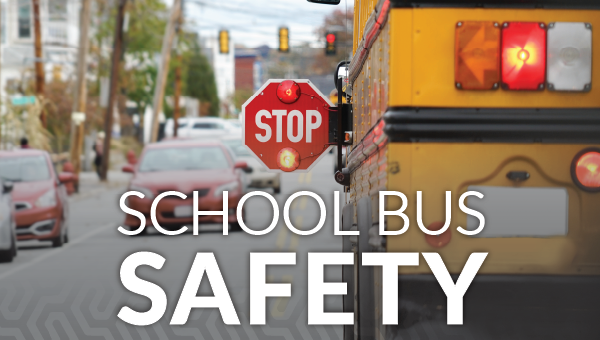 School Bus Safety Week, Oct. 16-20, is the perfect time for students, parents and drivers to brush up on traffic safety rules.
For students, this means knowing how to safely board, ride and exit the school bus. For parents and all drivers, this means knowing what to do on the road when a school bus is in the area and being aware of the penalties associated with breaking Pennsylvania's School Bus Stopping Law.
Detailed school bus safety information is available online.