Dear Friends,
Hello! Thank you for subscribing to my E-newsletter. I am honored to serve the 23rd Senate District and look forward to working with you toward building a better future for Pennsylvania!
This E-newsletter serves to keep you updated on what is happening throughout Bradford, Lycoming, Sullivan, Tioga and Union counties and what I am doing as your state senator in Harrisburg. I hope that you will find this E-newsletter helpful, and if you have any questions or concerns, please feel free to contact me.
Gene Yaw
State Senator
www.SenatorGeneYaw.com

Legislative Update from Sen. Yaw
On Monday, the Senate approved two bills which I sponsored to address stream maintenance and give counties and municipalities greater flexibility in handling obstructions and flood-related hazards in local waterways. Read more HERE…
On Tuesday, the Senate Judiciary Committee, of which I am a member, approved bills regarding school terroristic threats, family law disputes and wiretapping and body cameras for state parole agents. Read more HERE…
Recently, to support our veterans, the Senate passed bills to create a logo promoting veteran-owned businesses, establish the Veteran-Owned Business Loan Guarantee Program, provide educational support for children of National Guard and Reserve members, exempt disabled veterans' benefit payments from income calculations for any commonwealth program or benefit and modernizes the way fishing licenses are issued for disabled veterans and military personnel.
Additionally, thanks to the disciplined spending of Senate and House Republicans, nearly $900 million was transferred to Pennsylvania's Rainy Day Fund. The transfer was the third largest in the state's history.
The fund, which exceeds $6.1 billion, provides protection from economic downturns and other unforeseen circumstances. It shields Pennsylvanians from being subjected to a tax increase at a time they would already be struggling financially.
Read more about these and other Senate initiatives HERE…
On the Horizon…
The Williamsport Holiday Christmas Parade will be held this Saturday, November 18 from 6 p.m. to 8 p.m. on 4th Street. See Santa and kick off the Holiday Season with local marching bands!
The Tioga Lights and Parade event will be held this Saturday, November 18. The parade will begin at 5:30 p.m. and travel down Summit Street to Main Street to the fire hall where the tree lighting will follow at 6:30 p.m. Visit with Santa and enjoy gift bags and cookies!
PA CareerLink Lycoming County will host an open recruitment event this Monday, November 20 from 11 a.m. to 3 p.m. at their office located at 329 Pine Street, Williamsport. Walk-ins welcome. Please call 570-601-5465 for more information.
Motorists are advised of lane restrictions this week on Route 1017 (Lycoming Creek Road) just above Route 2016 (High Street) at the construction site of the new Aldi in Old Lycoming Township, Lycoming County. Various single lane restrictions will be implemented from tomorrow, November 15 through Friday, November 17. Read more and check traffic conditions HERE.
Honoring our Veterans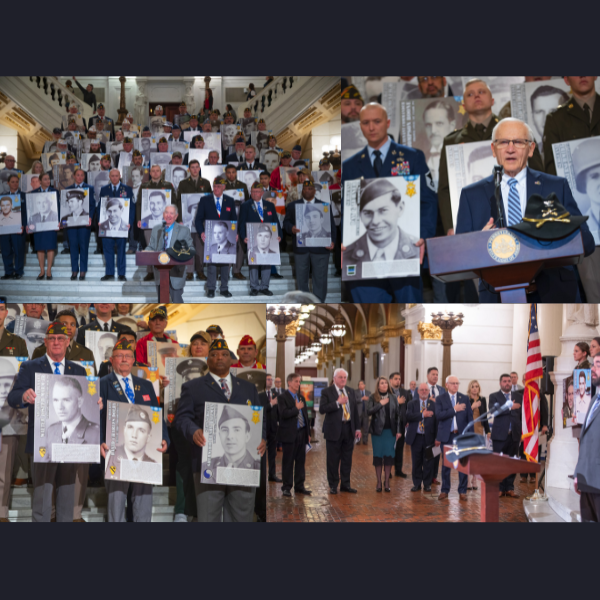 On Monday I joined many of my fellow veterans and colleagues for a Veterans Day service earlier today recognizing Pennsylvania's 55 Congressional Medal of Honor recipients, including Retired Army Colonel Walter Joseph Marm Jr.
Col. Marm is the only living Pennsylvania native to have received the Medal of Honor, which was created during the U.S. Civil War and serves as the country's highest award for military valor in action.
Thank you for your service!
On the Road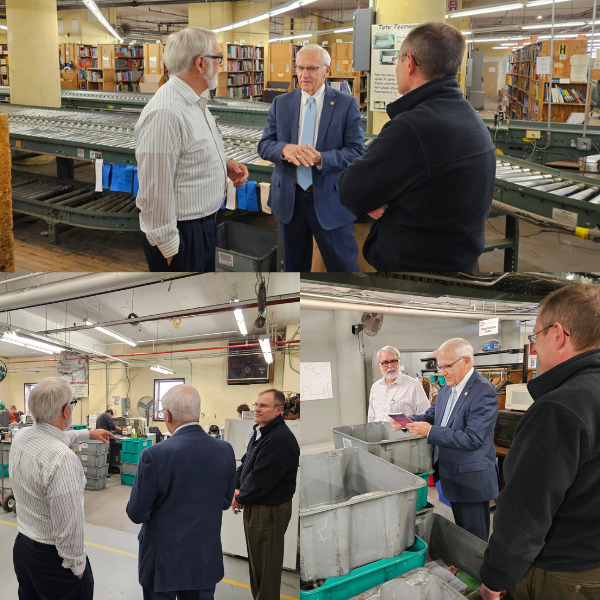 I had a great visit to Brodart Co, one of the largest employers in the Williamsport area.
I dropped by to hear more about the services they provide, which are critical to our national libraries. In fact, Brodart is the leading supplier of shelf-ready, cataloged, and processed books to libraries throughout North America.
Thank you for having me!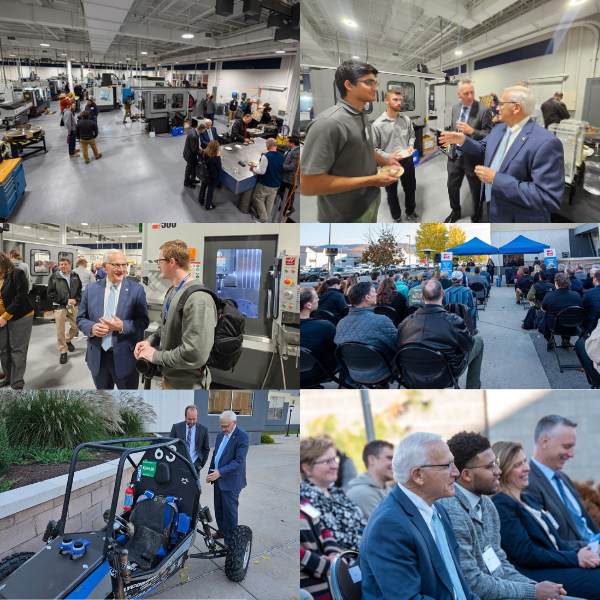 The Gene Haas Center for Innovative Manufacturing was formally dedicated last week at Penn College. A grant from the Gene Haas Foundation sparked extensive renovations to the automated manufacturing lab, while expanding scholarship offerings and enabling the college to promote manufacturing careers more broadly to K-12 students.
I was honored to participate, along with representatives of the Penn College Board of Directors, the Penn College Foundation Board, the Gene Haas Foundation and the Phillips Corp., as well as machining and manufacturing industry advisory committee members, industry partners, alumni, faculty, staff, and students.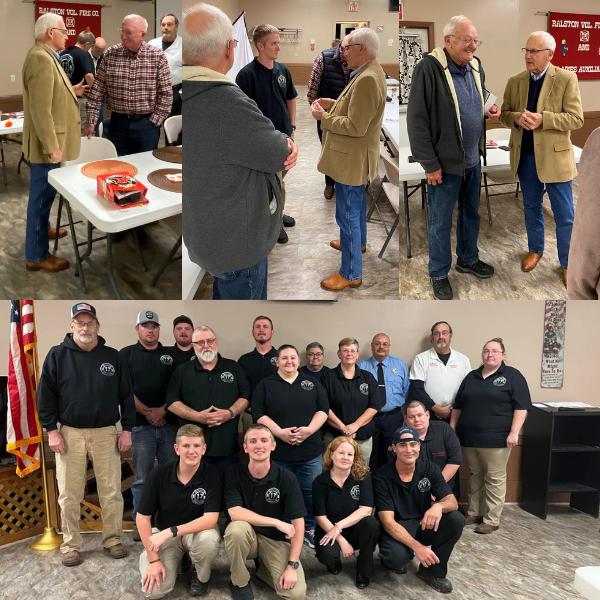 Each and every day our first responders put their lives on the line – from law enforcement to firefighters to EMTs, paramedics, and other public health workers – they provide life-saving emergency care at a moment's notice.
Last Saturday, November 4th, was a time to thank many of them and show appreciation for their service during the Ralston Volunteer Fire Department and Ladies Auxiliary Banquet.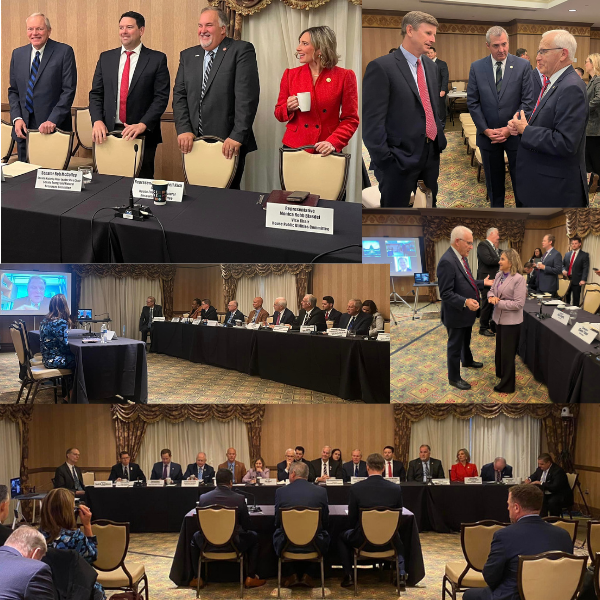 Earlier this month, the Senate Environmental Resources and Energy Committee, which I chair, along with members of the Ohio General Assembly convened in Pittsburgh for a first of its kind bicameral, bipartisan joint hearing.
The hearing included testimony from PJM, the organization that manages the mid-Atlantic power grid, the Pennsylvania Public Utility Commission, and energy industry experts on interstate relationships within the PJM electric grid.
Testifiers highlighted how the electric system is interconnected and actions taken by any one state can have resounding and immediate impacts on neighboring states. Legislators from both states agree we must proactively work together to advance commonsense strategies that promote reliability and affordability.
Thank you to everyone who joined us! I am looking forward to continuing our discussion and collaboration in Ohio early next year.
Are You Owed Unclaimed Property?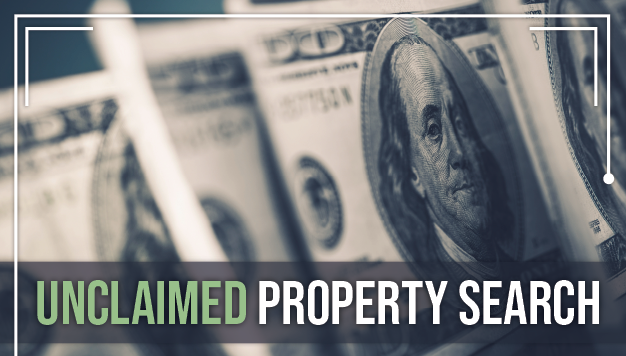 The Pennsylvania Treasury Department is currently holding more than $4.5 billion in unclaimed property, with about one in 10 residents eligible to recoup that property.
Unclaimed property includes dormant bank accounts, uncashed checks, insurance policies and contents of forgotten safe deposit boxes. The amounts can range from a few dollars to a few thousand dollars, with the average value of a claim being about $1,600.
To find out if you or a member of your family is entitled to unclaimed property, please visit www.patreasury.com. Unclaimed property can now be returned via direct deposit, and the process can be further expedited if the claimant provides their Social Security number when filing a claim. Because all property will be returned free of charge, there is no need to pay a private service to submit a claim.
Medicare Beneficiaries: Get Free Health Benefits Counseling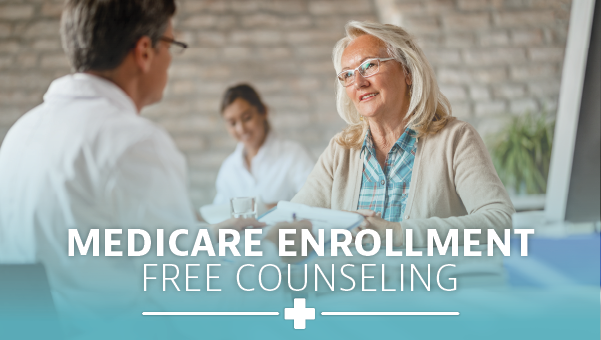 The open enrollment period for Medicare beneficiaries is active now until Dec. 7. Any new coverage selected or changes to existing benefits will take effect Jan. 1, 2024.
During open enrollment, new Medicare beneficiaries can sign up for Medicare Prescription Drug Coverage and health plans to complement Medicare, and current Medicare beneficiaries can review and join, switch or drop Medicare Advantage or Prescription Drug Coverage so that it better meets their needs.
To help Medicare beneficiaries understand their options, the Pennsylvania Department of Aging offers free, objective health benefits counseling through Pennsylvania Medicare Education and Decision Insight (PA MEDI). Available at Pennsylvania's 52 Area Agencies on Aging, PA MEDI counselors can assist Medicare beneficiaries with plan comparisons, help with enrollment in a new plan and evaluate eligibility for any of Pennsylvania's Medicare cost-savings programs. Learn more here.
Recognizing Outstanding Pennsylvania Educators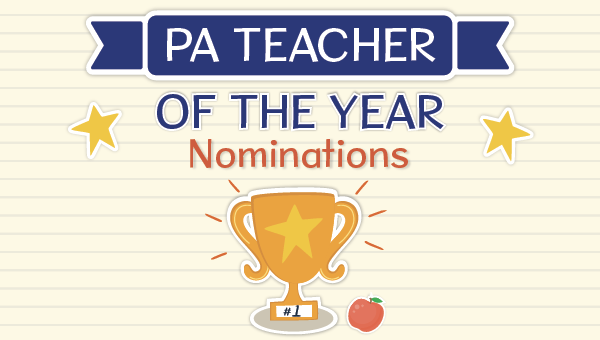 Pennsylvanians are encouraged to nominate their favorite teacher to be the commonwealth's 2025 Teacher of the Year by Friday, Dec. 15. The Teacher of the Year Program celebrates excellence in teaching and honors individuals who have made outstanding contributions to the young people of Pennsylvania.
The state's 2025 Teacher of the Year will be announced at an awards ceremony in early December 2024 and will represent the commonwealth at various local, regional and national functions culminating in the National
Teacher of the Year ceremony at the White House.
Nominate your favorite teacher here.
Heating Assistance Program Open Now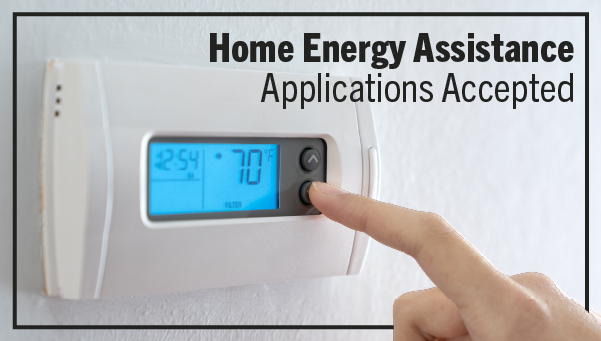 Residents struggling with their home heating bills may apply for assistance from the Low-Income Home Energy Assistance Program (LIHEAP).
LIHEAP is a federally funded program that helps individuals and families pay their heating bills through home heating energy assistance grants. It also provides crisis grants to help in the event of an emergency or if a resident is in danger of losing his or her heat due to broken equipment, lack of fuel or termination of utility service.
The income eligibility guidelines for LIHEAP are $21,870 for an individual, $29,580 for a couple and $45,000 for a family of four. Find limits for other family sizes here. Residents may apply for LIHEAP online or by contacting their local county assistance office.
Slow Down, Stay Alert for Deer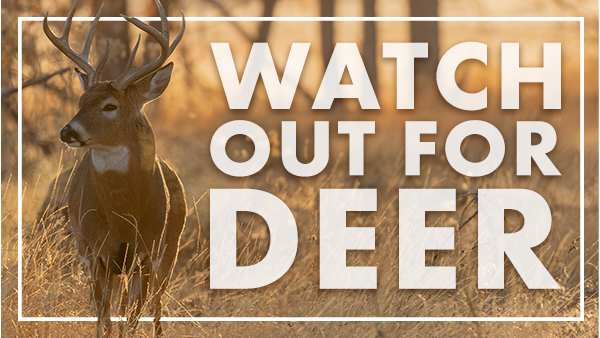 As the fall breeding season for deer is in full swing, it is more important than ever to slow down and remain alert for activity. This is particularly important in the commonwealth as Pennsylvania drivers unfortunately face one of the highest rates nationwide of a vehicular accident involving a big game animal, like deer: a 1-in-59 chance.
Drivers can reduce their chance of collisions with deer – and the associated injuries and property damage – by staying alert and better understanding deer behavior. Deer often travel in groups and walk in single file. If one deer crossed the road in front of a driver, another could be right behind it.
A driver who hits a deer with a vehicle is only required to report the accident to the Game Commission within 24 hours if the deer dies and the Pennsylvania resident wishes to keep the carcass. To do so, they can call 1-833-742-4868 or 1-833-742-9453. An agency dispatcher will collect the information needed to provide a free permit number. To report a dead deer for removal from state roads, motorists can call the Pennsylvania Department of Transportation at 1-800-349-7623.