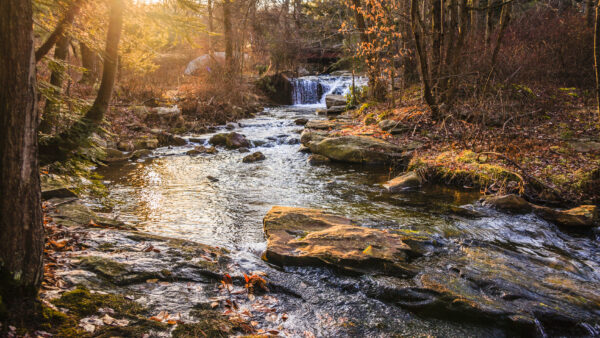 HARRISBURG – The state Senate today approved two bills addressing stream maintenance and giving counties and municipalities greater flexibility in handling obstructions and flood-related hazards in local waterways, according to Sen. Gene Yaw (R-23), sponsor of the measures.
Senate Bill 689 allows for local government organizations to apply for a permit for continuing maintenance for a period of at least 10 years for the streams within their jurisdiction. Senate Bill 690 will create a program that allows counties to opt in to address hazards within their streams by allowing for emergency maintenance permits in consultation with their county conservation district.
"Proper stream maintenance protects people, land and bridges from flood damage," Yaw said. "Our local officials are in the best position to manage and maintain our streams and these bills will help them respond more quickly and efficiently to emerging problems that could trigger more widespread damage and destruction."
Last session, similar versions of both bills were sponsored in the House of Representatives by Rep. Clint Owlett (R-68) and Rep. Tina Pickett (R-110). Those bills, House Bill 2404 (Owlett) and House Bill 2405 (Pickett), were reported from the Senate Environmental Resources and Energy Committee, chaired by Yaw, but were not considered by the full Senate.
"Proper maintenance of our creeks and streams is critical to ensuring the safety and economic stability of our region," Rep. Owlett said. "I'm thankful for the leadership of Senator Yaw in calling this legislation up for a vote as we look to bring about the changes needed for our local communities to do the work they know that needs to be done."
"I herald Senator Yaw for bringing these bills forward. Our municipalities are on the front line when flooding occurs and prompt action is needed. These are valuable and needed changes," Rep. Pickett said. "We know more needs to be done, and we will continue to work in the House for more assistance to communities and landowners impacted by high water."
Yaw noted the legislation is supported by the Pennsylvania Association of Conservation Districts (PACD).
The bills now move to the House of Representatives for consideration.
For more state-related news and information, constituents can visit Senator Yaw's website at www.SenatorGeneYaw.com or follow him on Facebook and Twitter @SenatorGeneYaw.
CONTACT:
Elizabeth Weitzel
717-787-3280