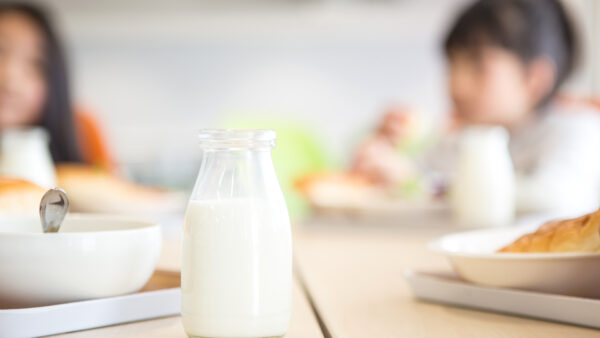 HARRISBURG – Sen. Gene Yaw (R-23), a member of the Senate Agriculture and Rural Affairs Committee, recently signed a letter urging the United States Department of Agriculture (USDA) to allow whole and 2% milk to again be offered in schools across the country.
In 2010, Congress passed a bill prohibiting whole milk from being served in schools, which President Barack Obama signed into law.
The letter, signed by Yaw and other members of the Senate Republican Caucus, was sent in accordance with the unanimous passage of Senate Resolution 48 last month.
"Prohibiting certain milk from being served in schools is not only harmful to Pennsylvania's dairy farmers and agricultural economy, but it also prevents our students from accessing the nutrients necessary to support cell growth, lower blood pressure, and improve bone, heart, and brain health," Sen. Yaw said. "The passage of Senate Resolution 48 sends a clear message to the federal government on the importance of reintroducing whole and 2% milk in our schools."
Yaw also urged constituents to participate in the USDA's open public comment period for their proposed rule regarding Child Nutrition Programs: Revisions to Meal Patterns Consistent with the 2020 Dietary Guideline for Americans, which closes on Wednesday, May 10.
For more state-related news and information, constituents can visit Senator Yaw's website at www.SenatorGeneYaw.com or follow him on Facebook and Twitter @SenatorGeneYaw.
CONTACT: Elizabeth Weitzel