HARRISBURG – Union County will join 11 other counties in the state in moving to the "green phase" of reopening on Friday, June 12, according to state Sen. Gene Yaw (R-23).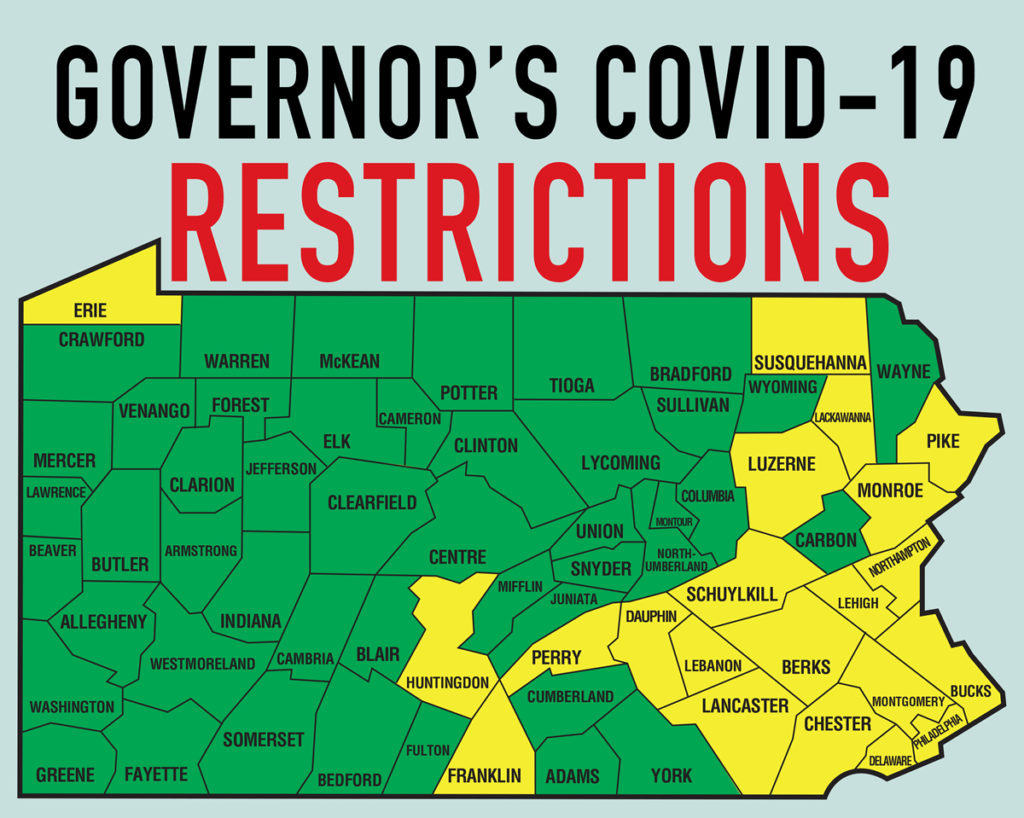 The green phase of reopening allows all businesses to conduct in-person operations as long as the businesses follow guidelines from the U.S. Centers for Disease Control and the Pennsylvania Department of Health.
Counties moving to the green phase include: Adams, Beaver, Carbon, Columbia, Cumberland, Juniata, Mifflin, Northumberland, Union, Wayne, Wyoming and York.
Counties moving to the yellow phase today include: Berks, Bucks, Chester, Delaware, Lackawanna, Lancaster, Lehigh, Northampton, Montgomery and Philadelphia.
All 67 Pennsylvania counties now are either in the yellow or green phase of reopening.
"Over the past several weeks, the General Assembly has approved a number bills to safely and responsibly allow more businesses to reopen under state and federal health guidelines in all parts of the state," Senator Yaw said. "All of those bills have been vetoed by Governor Wolf."
For more state-related news and information, visit Senator Yaw's website at www.SenatorGeneYaw.com or on Facebook and Twitter @SenatorGeneYaw.
CONTACT: Rita Zielonis, Chief of Staff
(717) 787-3280