HARRISBURG – State Sen. Gene Yaw (R-23) was sworn into his fourth term in the state Senate, representing Bradford, Lycoming, Sullivan, Susquehanna (parts) and Union counties, during a ceremony today at the State Capitol.
"I want to thank the voters of the 23rd Senatorial District for again placing trust in me to represent their interests in Harrisburg," Sen. Yaw said. "There are many serious challenges facing our great state in the new legislative session and they will take dedicated commitment to address. I will continue to be faithful to that mission. We need to work together, within our own party and across party lines, to address these challenges. Together, we can continue to make our state a better place to live, work and raise our families."
During his career, Yaw has received numerous recognitions for his work, such as Solicitor of the Year, Rural Health Legislator of the Year, Distinguished Citizen of the Year Award from the Susquehanna Council, Boy Scouts of America, and the Lycoming College Alumni of the Year Award, to name a few.
Senator Yaw is a member of the Lycoming Law Association and Pennsylvania Bar Association, Pennsylvania Association for Justice, and a former member of the Board of Directors of Susquehanna Legal Services. He serves as "Of Counsel" with the McCormick Law Firm in Williamsport, a prominent firm which has been in continuous existence for 150 years.
A U.S. Army veteran, Yaw graduated from Montoursville High School, attended Bucknell University, and earned degrees from Lycoming College and the American University School of Law in Washington, D.C.
Sen. Yaw is married to Ann S. Pepperman, Esquire and has two children, Scott and Mackenzie, and two grandchildren.
For more state-related news and information visit Senator Yaw's website at www.SenatorGeneYaw.com or on Facebook and Twitter @SenatorGeneYaw.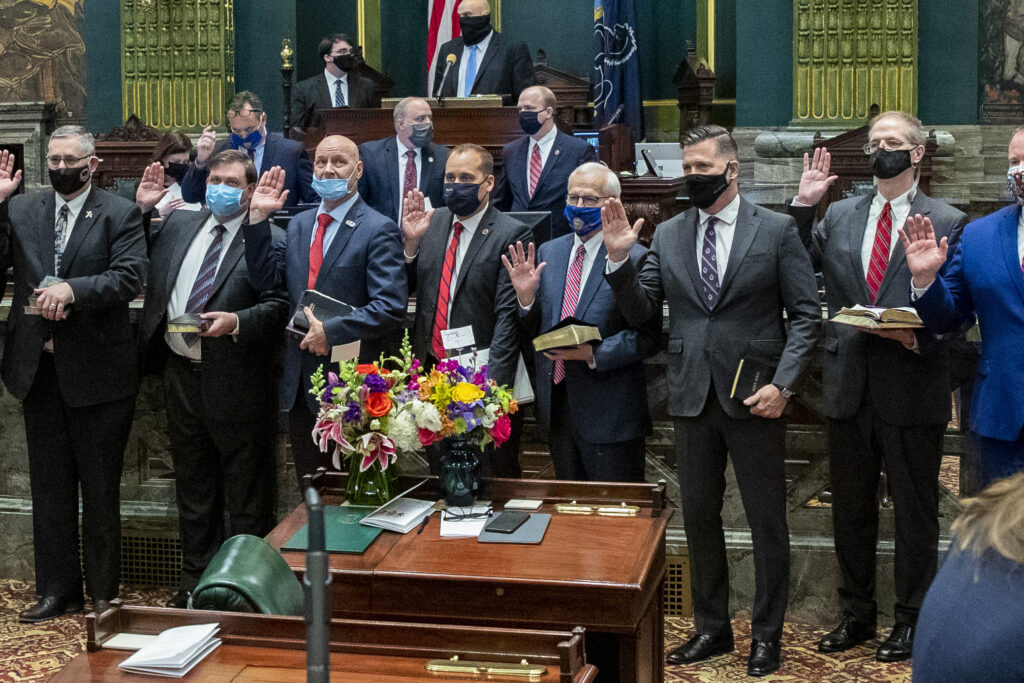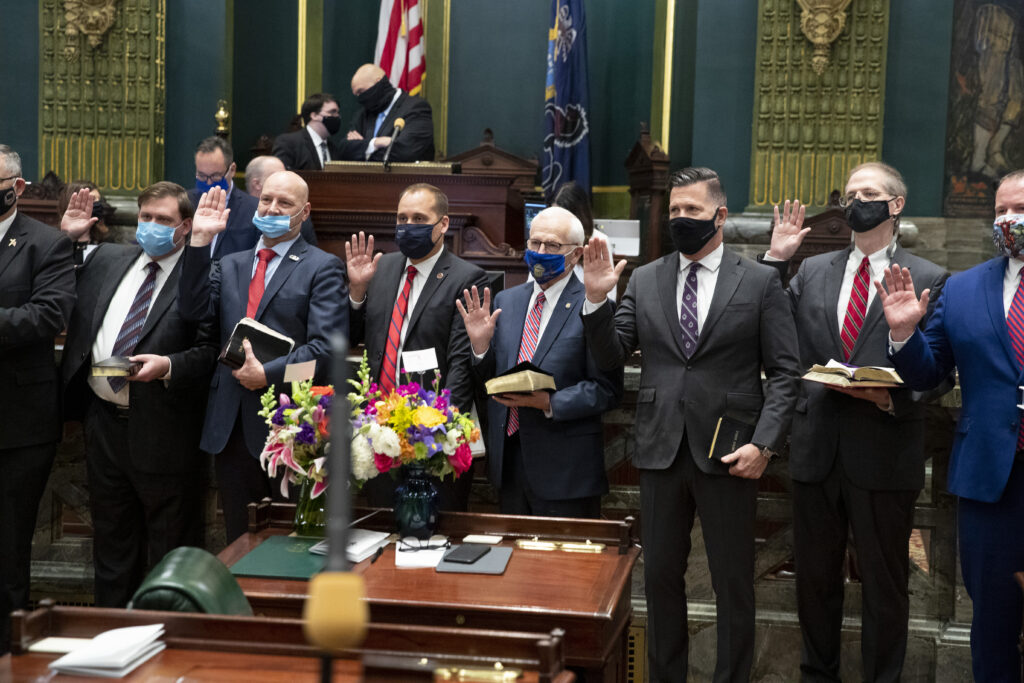 Sen. Gene Yaw (R-23) was sworn into his fourth term during a ceremony at the State Capitol on Tuesday.
CONTACT:
Rita Zielonis, Chief of Staff
(717) 787-3280