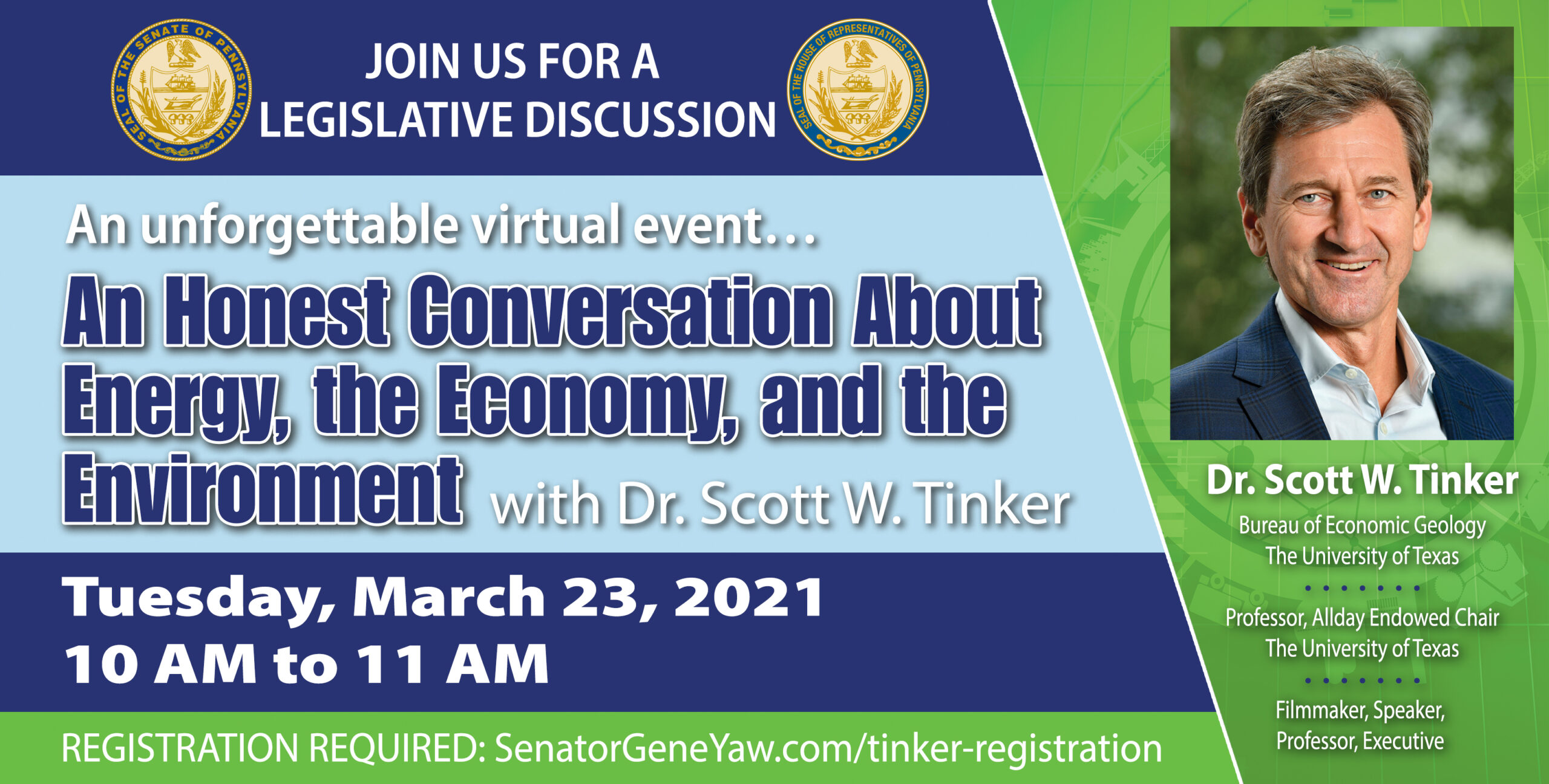 WHAT: Sen. Gene Yaw (R-23), Chairman of the Senate Environmental Resources & Energy Committee, will facilitate a one-hour discussion with Dr. Scott W. Tinker, Director of the 250-person Bureau of Economic Geology at The University of Texas, on the interrelationship between energy, the economy and the environment. Dr. Tinker is also the State Geologist of Texas.
WHEN: Tuesday, March 23, 2021 – 10AM-11AM.
LIVE WEBSTREAMING: www.SenatorGeneYaw.com.
FOR PLANNING PURPOSES: Individuals can register prior to the event at the following link: https://www.senatorgeneyaw.com/tinker-registration/. A meeting link will be distributed on Monday, March 22, 2021.