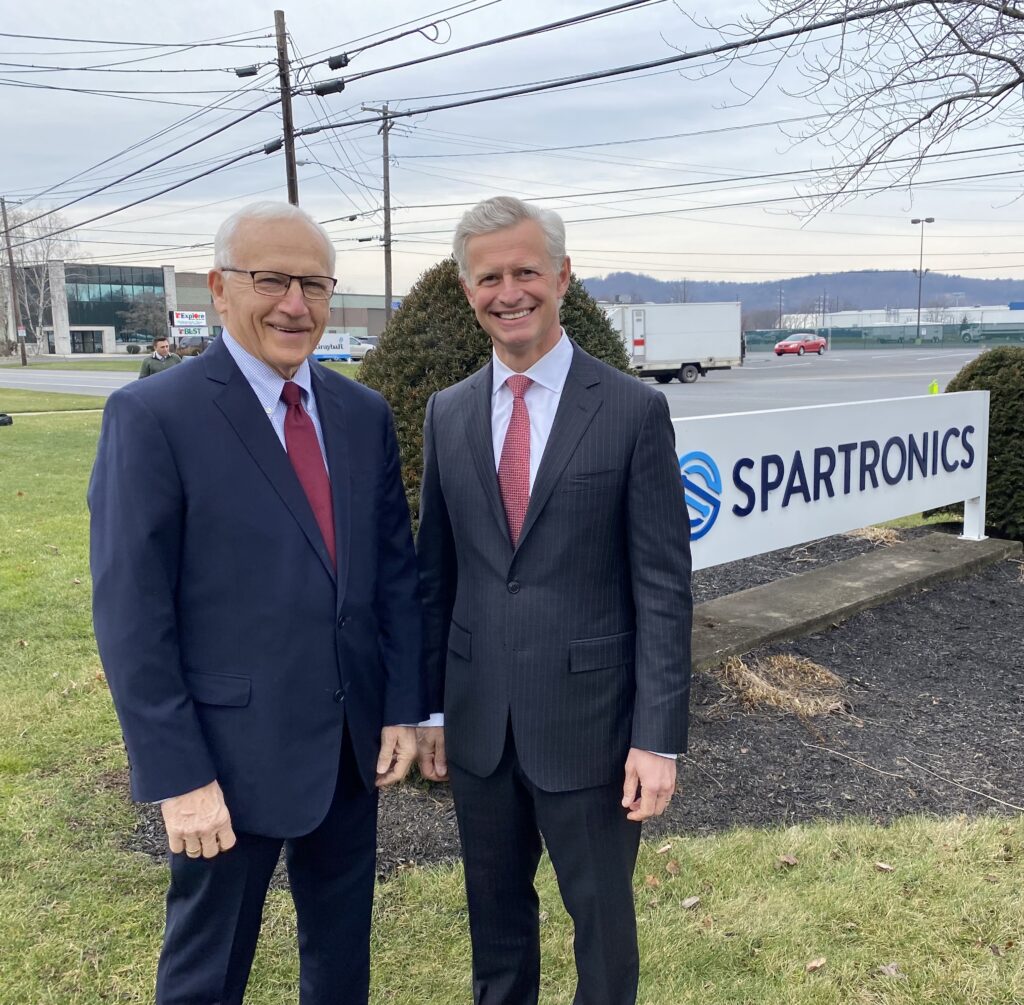 [Sen. Yaw pictured with Paul Fraipont, Spartronics President and Chief Executive Officer]
Spartronics Williamsport is a Center of Excellence for the contract manufacturing of Aerospace and Defense mission-critical products
WILLIAMSPORT – A local manufacturing facility that serves key vertical markets, including the U.S. military, was in the spotlight Wednesday as state Sen. Gene Yaw (R-23) paid a visit to see the work up close.
Spartronics Contract Manufacturing, located on Reach Road, offers a range of comprehensive services for their customers including printed circuit board assembly (PCBA) and subsystem integration to full-box build (high-level assemblies). Additional services include product design, manufacturing testing, supply chain management, sustaining engineering, and a suite of aftermarket services to support the full product lifecycle.
Their customer sectors range from defense, space, commercial aerospace, medical devices, life sciences and instrumentation and control. Additionally, their network of factories includes locations in the United States and Vietnam.
"I'm proud to say that Williamsport is becoming the hub for companies specializing in the aerospace and defense industries," Sen. Yaw said during the tour. "Spartronics' contract manufacturing and quality management systems have been exceeding their customers' expectations. That says a tremendous amount about our local workforce and their job skills. These jobs are dedicated to saving lives across the globe and securing our nation."
For more information about Spartronics, click here.
For more state-related news and information, visit Senator Yaw's website at www.SenatorGeneYaw.com or on Facebook and Twitter @SenatorGeneYaw.