WILLIAMSPORT – State Sen. Gene Yaw (R-23) this week recognized the accomplishments of the Saint John Neumann Regional Academy Boys' Basketball Team upon winning the 2021-2022 PIAA District IV Class A Boys' Basketball Championship.
The Golden Knights captured the district title by defeating North Penn-Liberty High School with a score of 64 to 50 on March 3, 2022. They also progressed to the final round of the PIAA State championships.
"I am always happy to recognize those exceptional young athletes who set an example of what hard work and teamwork can achieve," Sen. Yaw said. "It's my honor to congratulate the members and coaches of the Saint John Neumann Regional Academy Boys' Basketball Team upon their championship victory."
Under the expert guidance of Head Coach Jamie Spencer and Assistant Coaches Bill Reed, Chris Reed and Louis Roskowski, the team was comprised of Corey Agnew, Avery Androvette, Gabriel Cendoma, Josiah Coleman, Hanief Clay, Lajon Dizard, Naseer Dymeck, Blaine Farr, Angelo Fernandez, Davion Hill, Joseph Pontious, Jozef Savage, Aden Smith, Nazier Smith, Jerval Weeks-Shuler, James Weller, Chase Wright and Kane Wright. Also providing support and assistance to the team were Steve Parlante, Statistician, Scorekeeper and Videographer; Amanda Shadle, Athletic Trainer; Frank Lupacchino, Athletic Director; and Alisia McNamee, Principal.
"The team members are to be commended for their continuing commitment to excellence, and they have brought great credit to themselves, their school, their communities and this Commonwealth," Sen. Yaw added.
For more state-related news and information visit Senator Yaw's website at www.SenatorGeneYaw.com or on Facebook and Twitter @SenatorGeneYaw.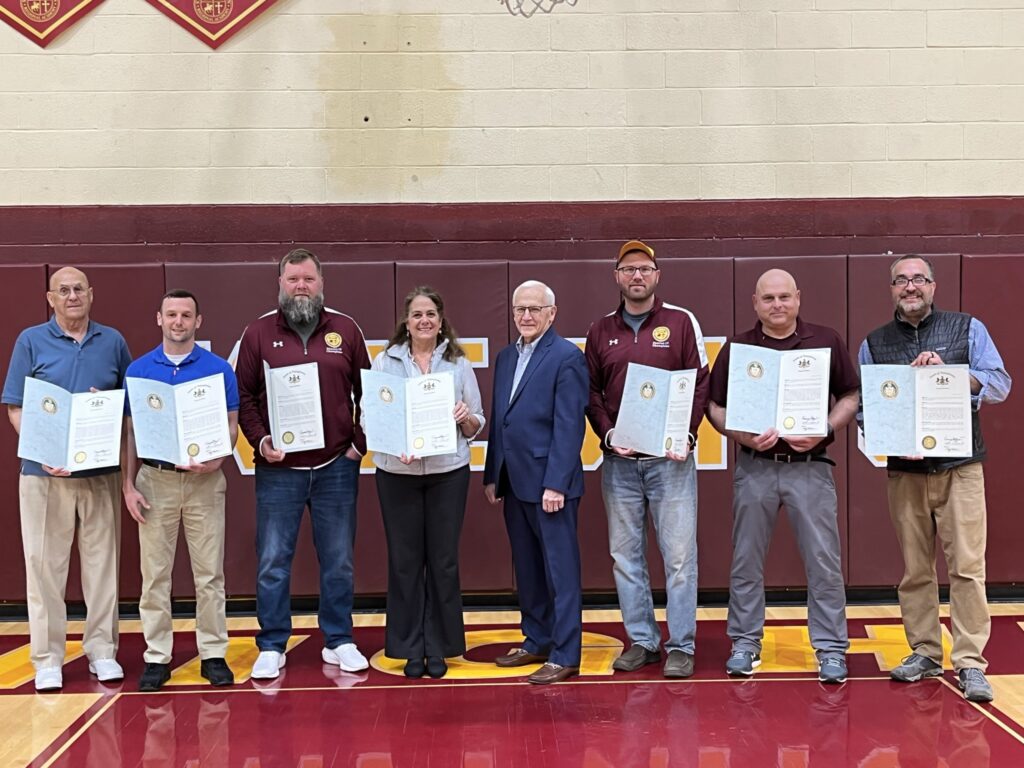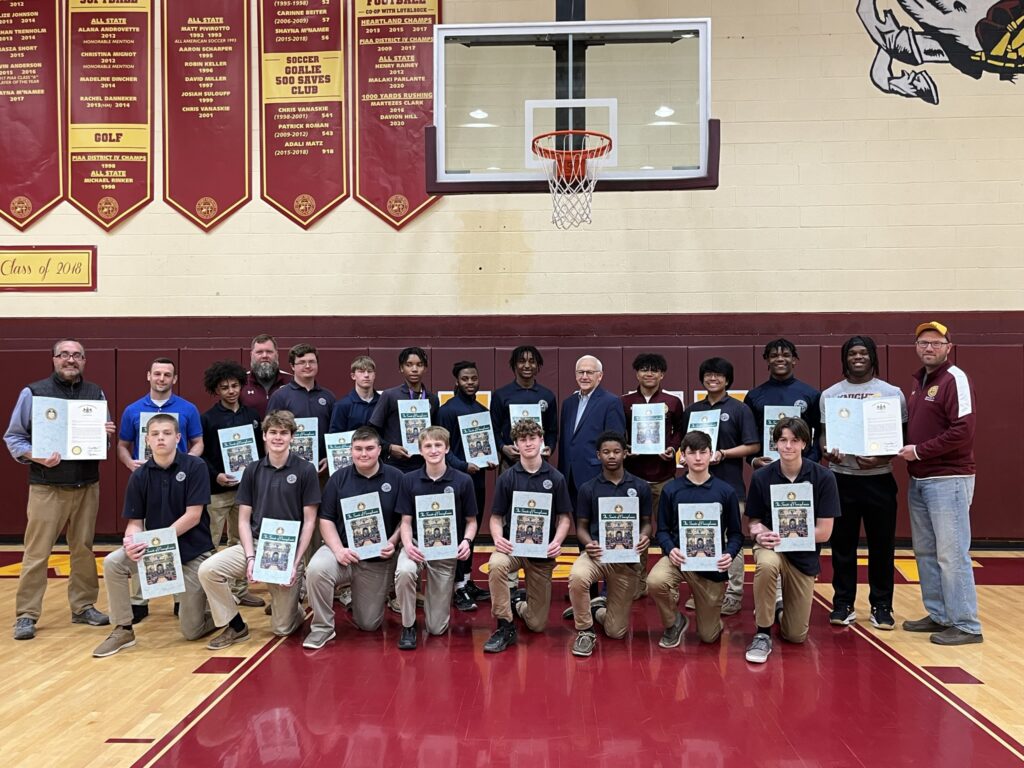 CONTACT:
Elizabeth Vollman
(570) 322-6457