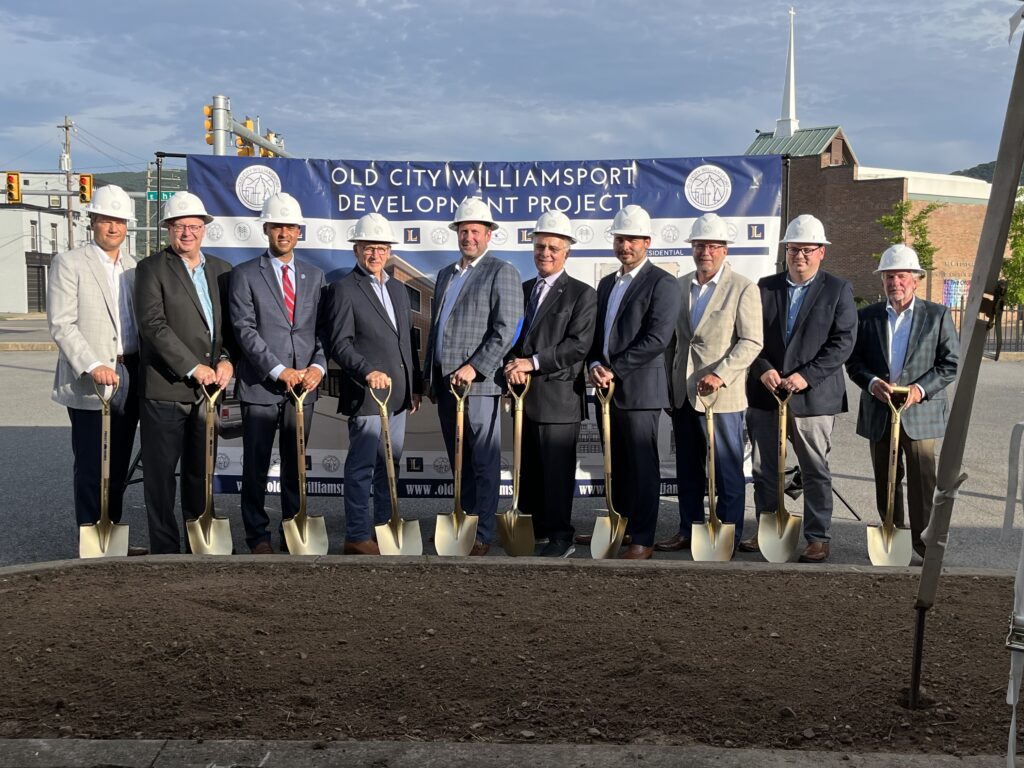 WILLIAMSPORT – Senator Gene Yaw (R-23) joined with Williamsport City, Lycoming College and community leaders to celebrate the Old City Williamsport development project along Basin Street between Third and Fourth Streets on Tuesday.
"This project will reinvent this section of Williamsport into a more walkable and more accessible place, while improving conditions for motorists and residential living," Sen. Yaw said. "I am pleased to advocate on behalf of this project that strengthens the quality and character of life in the City."
The multi-phase development project will begin with the build-out of 12 three-story residential townhomes and seven commercial units. Future phases of the project will include office space, additional commercial space, a parking structure, and a living rooftop park with a beer garden and food truck dining experience. Construction will begin later this summer with the first phase of the project expected to open to the public in the fall of 2023.
Chip Edmonds, executive vice president of Lycoming College, welcomed guests, followed by Patrick Marty, chief of staff at Pennsylvania College of Technology, who provided a historical look at Williamsport's Old City. Kent Trachte, president of Lycoming College, talked about the project as the next step in the revitalization of Old City, calling it a significant moment as he highlighted the power of partnerships in bringing about transformational change. Trachte also highlighted the role that Senator Yaw has played as an advocate for 12 successful grant projects that have laid the groundwork for a successful mixed-use project.
For more state-related news and information, visit Senator Yaw's website at www.SenatorGeneYaw.com or on Facebook and Twitter @SenatorGeneYaw.