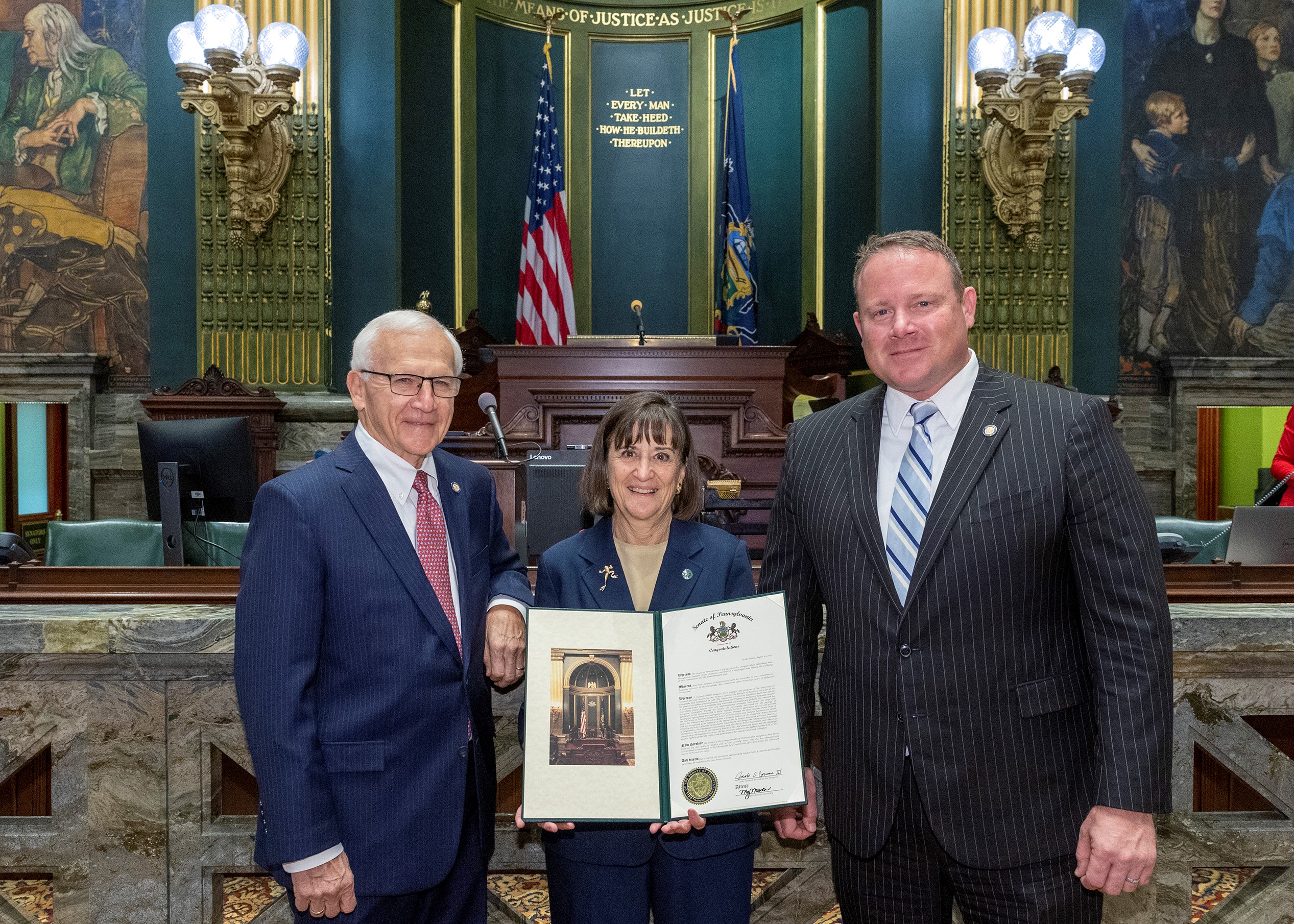 HARRISBURG – State Sen. Gene Yaw (R-23), along with Sen. Scott Martin (R-13) recently recognized outgoing Chesapeake Bay Commission Executive Director, Ann Swanson, on her upcoming retirement.
On Nov. 21, Swanson will be retiring after almost 35 years serving the Commission, the 21-member body, representing the legislatures of Maryland, Pennsylvania and Virginia, which has been a signatory of every Bay restoration agreement — along with governors and U.S. Environmental Protection Agency administrators. Swanson has been an adviser to those lawmakers and an advocate for the dozens of Bay-related bills and funding measures that were sponsored.
"Over the years, I have trusted Ann's decision-making and guidance," Sen. Yaw said. "We've worked together on several environmental-related bills, and, as my one colleague put it, she's really been the leader of the band for decades."
The Chesapeake Bay is the largest and most productive estuary in the United States, spanning six states and the District of Columbia. It is fed by 50 major tributaries, including the Susquehanna River, which is the largest tributary into the bay.
For more state-related news and information visit Senator Yaw's website at www.SenatorGeneYaw.com or on Facebook and Twitter @SenatorGeneYaw.
Nick Troutman, Chief of Staff
& Director, Environmental Resources & Energy Committee
Office of State Senator Gene Yaw (R-23)
362 Main Capitol Building, Senate Box 203023
Harrisburg, PA 17120
T: (717) 787-3280
F: (717) 772-0575
www.SenatorGeneYaw.com