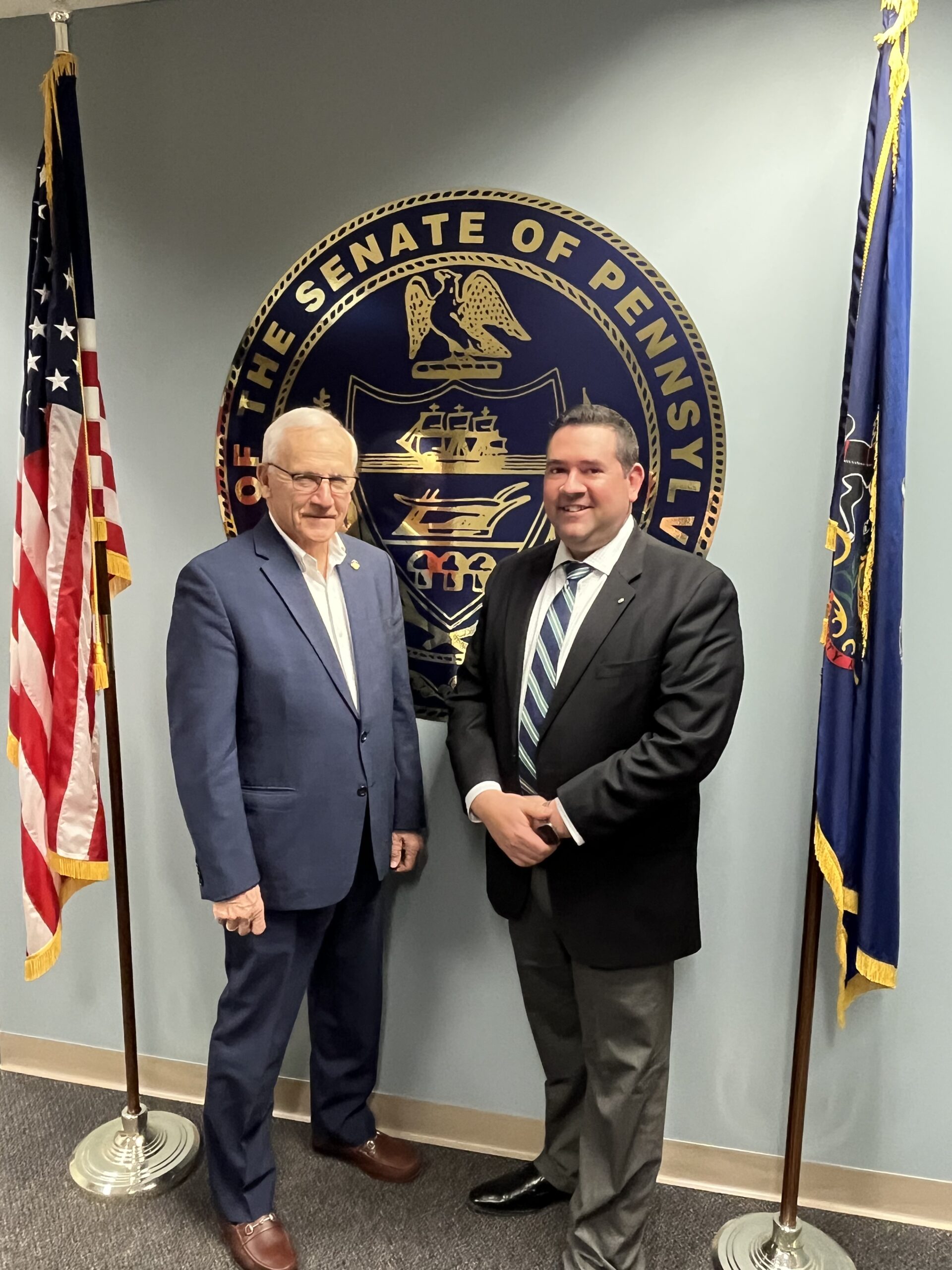 HARRISBURG – State Sen. Gene Yaw (R-23) today announced the hiring of Matt Wise as district director for the 23rd senatorial district. He will be working out of Senator Yaw's Williamsport office, located at 175 Pine Street, Suite 105.
Prior to joining Senator Yaw's staff, Wise worked as a field representative for former Senate Majority Leader and President Pro Tempore Jake Corman for more than 10 years. Previously, he served as assistant director of student activities and assistant manager for student employment at Lock Haven University. In 2007, he earned a Bachelor of Arts in history with a minor in political science and psychology from Lock Haven. He went on to earn a Master of Education in 2011 from the same university. He is a member of Kiwanis International and serves on a number of area boards. He lives in Mill Hall with his wife Chrissy.
Earlier this month, the senator also announced that Tioga County has joined Bradford, Lycoming, Sullivan and Union counties in the 23rd senatorial district. The new district serves 263,353 residents, includes 168 municipalities, 27 school districts and spans more than 4,000 square miles. In addition to Sen. Yaw's Williamsport district office, a secondary office will now be located at 5 Main Street in Wellsboro, to make services in the district more accessible. Chuck Dillon and Deb Rudy, formerly of Sen. Cris Dush's office, recently joined Senator Yaw's staff to continue serving the constituents of Tioga and surrounding counties.
"I am proud to have Matt, Chuck and Deb join our team to help serve the hardworking people of our region," Yaw said. Their longtime service to their communities will be an invaluable part of fulfilling my commitment to our district residents. I look forward to working with them."
"If residents have any questions or concerns regarding state government programs or services, legislative matters, or issues concerning state agencies, please do not hesitate to contact any of my offices," Yaw added. "My staff and I work to make state government more accessible and helpful to you."
Residents can contact Senator Yaw's Office toll-free at 1-800-443-5772 or 570-322-6457 for the Williamsport office; 570-724-5231 for the Wellsboro office; or 717-787-3280 for the Harrisburg office. Residents may also visit Senator Yaw's online office at www.SenatorGeneYaw.com for state-related information.
Nick Troutman, Chief of Staff
Office of State Senator Gene Yaw (R-23)
362 Main Capitol Building, Senate Box 203023
Harrisburg, PA 17120
T: (717) 787-3280
F: (717) 772-0575
www.SenatorGeneYaw.com