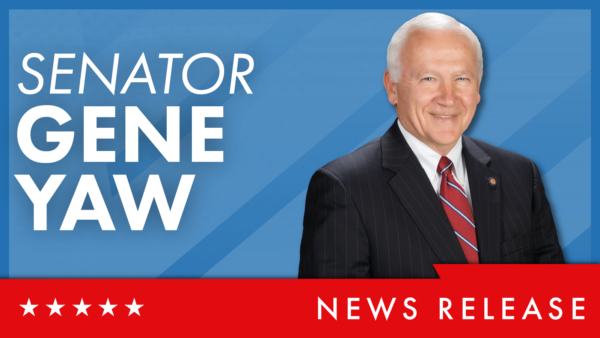 HARRISBURG – State Sen. Gene Yaw (R-23) announced today he plans to reintroduce legislation to help Pennsylvanians by reforming and accelerating certain permit approval processes within the Pennsylvania Department of Environmental Protection (DEP).
"Many legislators have heard complaints from constituents about the lengthy process and delays they've experienced while applying for certain DEP permits," Yaw said. "My legislation would improve the process by giving DEP the opportunity to access an entirely new and qualified body of expertise outside of the department."
Yaw's bill would authorize third-party review of Chapter 102 (erosion and sedimentation) and Chapter 105 (dam safety and encroachment) permit applications within DEP.
The bill would require DEP to establish an Advanced Permit Review Program to give applicants the option of using DEP-qualified licensed professionals to review Chapter 102 and 105 permit applications, excluding those related to abandoned mine reclamation.
Under Yaw's proposal, the expedited review procedure for these programs would be entirely voluntary and only those applicants who specifically request the expedited procedure would be included in the program. By requesting the expedited procedure, the applicant would be required to pay a separate application review fee directly to the consultant who is chosen by DEP to do the technical review of the application.
For more state-related news and information, constituents can visit Yaw's website at www.SenatorGeneYaw.com or follow him on Facebook and Twitter @SenatorGeneYaw.
Contact:
Matt Osenbach
717-787-3280