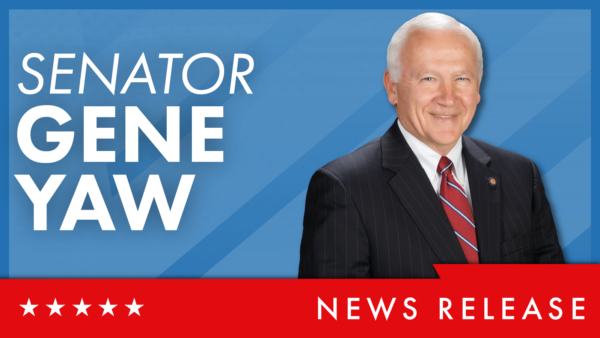 WILLIAMSPORT – State Sen. Gene Yaw (R-23) today announced more than $1.7 million in state funding for four park and recreation projects in Lycoming and Union counties.
"Parks and recreational opportunities improve the quality of life for local residents and can play a role in attracting new businesses to an area," Yaw said. "These investments will provide outdoor recreational opportunities for residents now and in the future."
The grants are funded from multiple sources with the largest being the American Rescue Plan Act (ARPA) money appropriated for recreation and conservation in the Commonwealth of Pennsylvania's 2022-23 budget.
Pennsylvania has the sixth largest outdoor recreation economy in the country.
According to the U.S. Department of Commerce Bureau of Economic Analysis, outdoor recreation adds $14 billion to the Pennsylvania economy. This activity creates 150,000 full-time jobs which earn Pennsylvanians $6.8 billion in wages and salaries.
The projects include:
$532,400 to Jersey Shore Borough in Lycoming County for the rehabilitation and further development of Thompson Street Park, including the renovation of the basketball court, access drive and parking area; construction of a bocce court and pedestrian walkways; installation of play equipment; and improvements to enhance Americans with Disabilities Act (ADA) access at the site.
$129,300 to Muncy Borough in Lycoming County to develop Crossroads Corner Park by constructing a plaza, outdoor stage, pedestrian walkway and stormwater management system; installing a kiosk and utilities; and providing ADA access at the park.
$685,700 to East Buffalo Township in Union County to help pay for the acquisition of approximately 79 acres along Supplee Mill Road and Furnace Road for a new public park.
$361,000 to Lewisburg Borough in Union County to develop Piers Art Park by constructing an outdoor stage, parking area, pedestrian walkways and stormwater management measures; installing lighting and utilities; and enhancing ADA access.
For more state-related news and information, constituents can visit Yaw's website at www.SenatorGeneYaw.com or follow him on Facebook and Twitter @SenatorGeneYaw.
Media contact: Nick Troutman
717-787-3280
NTroutman@PaSen.Gov