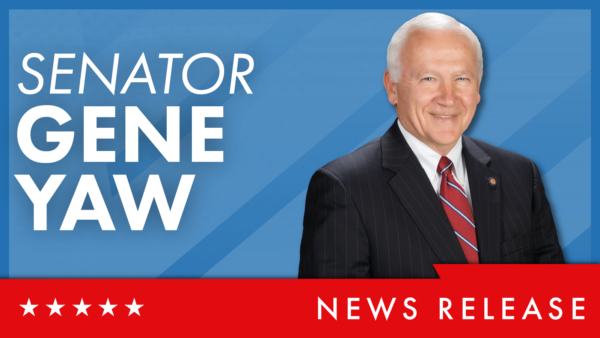 HARRISBURG – State Sen. Gene Yaw (R-23) has been reappointed by Senate President Pro Tempore Kim Ward (R-39) to serve as a member of the Senate Majority Policy Committee.
"In order to properly elevate our legislative priorities, we must hear directly from residents throughout our Commonwealth on issues impacting their daily lives," Yaw said. "I am honored to receive this reappointment and look forward to collaborating with my Senate Republican colleagues during this new legislative session."
The Senate Majority Policy Committee holds hearings across the state on a wide range of issues affecting Pennsylvanians. Information gathered at the hearings is used to determine priorities and develop the legislative agenda. Yaw will serve on the committee through Nov. 30, 2024.
Yaw currently serves as chairman of the Senate Environmental Resources and Energy Committee, vice chairman of the Senate Judiciary Committee, and a member of the Agriculture and Rural Affairs, Banking and Insurance, Community, Economic and Recreational Development, and Rules and Executive Nominations committees.
For more state-related news and information, constituents can visit Yaw's website at www.SenatorGeneYaw.com or follow him on Facebook and Twitter @SenatorGeneYaw.
CONTACT:
Nick Troutman