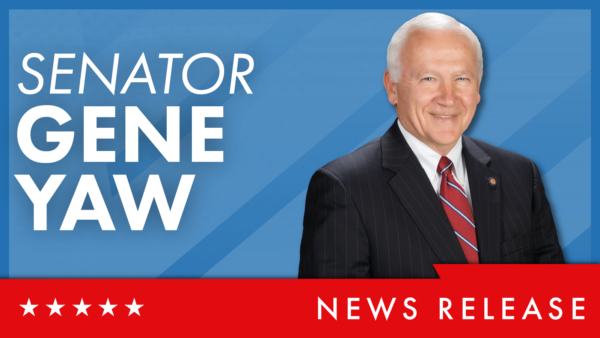 HARRISBURG – Work in the Senate continues on a bill that would establish decommissioning and financial requirements for solar generation projects and offer better protections for landowners, according to prime sponsor Sen. Gene Yaw (R-23).
In an 8-3 vote this week by the Senate Environmental Resources and Energy Committee, Senate Bill 211 advanced to the full Senate for consideration. The legislation includes a graduated, phase-in process for financial assurances, setting up five-year benchmarks using third-party professional engineers to assess and calculate fair market value of the project and costs to decommission it.
"This bill provides uniformity and certainty statewide for solar generation facilities and landowners, which are often multi-generational," Sen. Yaw said. "It's important that Pennsylvania offers a regulatory framework that attracts the diversification of our energy resources, while still supporting landowners through the complicated and daunting task of safely decommissioning these facilities."
During the previous legislative session, the bill was approved by the full Senate, but did not pass the House of Representatives.
"The Pennsylvania Farm Bureau is thankful to see these important landowner protections established in legislation," said Chris Hoffman, president of the Pennsylvania Farm Bureau and a farm owner in Central Pennsylvania. "Farmers who enter into solar leases may one day want to reuse that land for agriculture purposes. Ensuring that funds are set aside for the responsible decommissioning and land restoration of agriculture lands is in everyone's best interests."
For more state-related news and information, visit Senator Yaw's website at www.SenatorGeneYaw.com or on Facebook and Twitter @SenatorGeneYaw.
CONTACT:
Matt Osenbach
(717) 787-3280